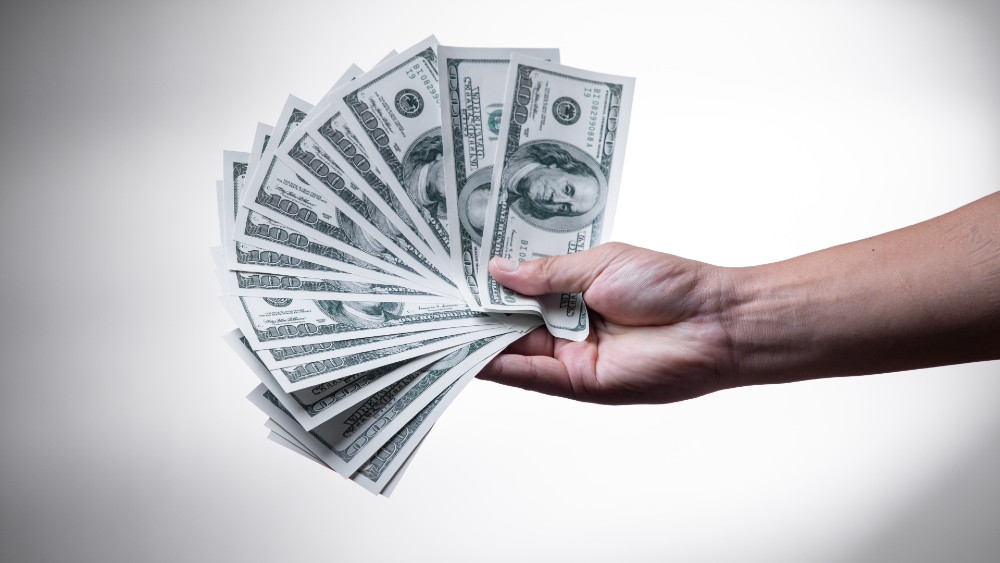 With the loss of ticket sales revenue, membership income, and the fear of losing donors in the coming year, community chorus leaders are worried. They're worried about the financial sustainability of their organizations. And many are wondering how they will make up the financial loss in new and creative ways.
In our season planning ebook, we recommended finding new sources of income for the coming year to overcome these potential losses. But what kind of friend would I be if I didn't share some ideas with you?
So, I sat down with my mind this week, which is always a frightening thing to do(!), and brainstormed a list of 40+ potential revenue streams for choruses. I've included income sources that choruses are already utilizing as well as some that might have never been used before.
With this growing list, I feel very confident that choruses will be able to overcome their financial challenges in the years ahead. The funding opportunities are there, we just have to put in the work.
Let's begin!
Charge Member Dues
1. Restructure your member dues to fit the value you are offering your members during this time. You could charge full dues, partial dues, charge per event, or even ask for donations for dues this year.
2. Expand your membership outside your geographic region. For those of us planning virtual seasons, we have the unique ability to recruit members from outside of our geographic region. For example, see how Resound Choir is opening up their audition process to everyone, regardless of location, for a virtual season.
3. Create an associate membership level like the New York City Gay Men's Chorus. Associate memberships give you the opportunity to bring people into your community that may otherwise not be able to fully participate. These memberships typically have different dues structures and benefits. This is a another great way to extend your chorus's membership to those outside of your geographical area and gain supporters.
4. Create a community and content access pass. If you already have a members-only site or community, you can separately charge access to that community and/or any content within it for non-members. This is separate from a membership where members participate in choral activities, but instead one that focuses on access to content, whatever that content might be, as well as the ability to participate in the community.
5. Charge an entrance fee to your virtual choir. If you've decided that your chorus is going to be creating virtual choir videos, you can open up submissions to participants outside of your organization. Charge a separate entrance fee for participation.
6. Hold a virtual choir camp and charge admission. Children's choirs are already leading the way on this front and some have already hosted virtual choir camps over the summer. Check out The Children's Voice Chorus for inspiration.
Sell Online Content
7. Create a monthly recurring/subscription revenue model with access to content. In essence, this means that you are producing and releasing monthly content to patrons that have a monthly subscription with you. Tools like Patreon have always allowed creators to create a monthly subscription business model. Patreon may not have always been a perfect fit for choruses based on how they have operated in the past. In this new virtual world though, where ongoing digital content creation will likely be the norm, you can visualize how tools like Patreon could be used successfully for community choral organizations.
8. Create online educational courses — music education, music history, voice lessons, or otherwise. Selling these courses is as easy as putting a paywall over the course content in order to gain access. You might even be able to turn your educational courses into a unique certification program!
9. Sell your albums or recordings. Post your recordings to Amazon Music, iTunes, and other digital music stores or use a platform like TuneCore to distribute it to all of them.
10. Sell access to archived performances. Many arts organizations are pulling from their digital archives this year and posting online. Consider whether it makes sense to charge for access to these performances.
Sell Tickets
11. Sell tickets to an online virtual concert or livestream. This is slightly different from selling your archived content. The difference being that a livestream or virtual concert is a planned upcoming event in which tickets can be purchased in advance and the content is viewed live at a designated time. You can also determine whether the content would be accessible after the event. These types of concerts are especially neat if you are premiering something new that has never been seen or heard before and/or if you have interactive audience activities planned during the live performance.
12. Sell tickets to in-person events (when safe). We shouldn't yet entirely rule out in-person performances. There are many creative ideas out there for safely singing together in-person. (Perhaps a drive-in choir concert is in your future!) The risks will vary greatly between geographic regions. Plus, research, testing, and vaccine development is moving quickly. So, it is possible that you may have the opportunity to perform in person and sell tickets.
13. Sell tickets to other virtual (or live) events. Consider having a karaoke or open sing night where singers can join from home. Charge admission fees for this type of event in the same way you would typically do for an in-person performance.
Utilize Emergency Relief Funds
14. Apply for relief funding. Locate your local, regional, or national relief funding or granting agencies and apply for emergency relief. Look to your local arts and humanities councils, community foundations, government entities, and private or corporate foundations to help. Many choral organizations have already been able to take advantage of the EIDL grants and PPP loans. Keep an eye out for additional funding opportunities throughout this pandemic.
15. Create your own "resiliency fund" like Chorus pro Musica. Ask your supporters to give to the fund to help the organization survive the pandemic, support your staff, and fund future programming. You could even partner with other choruses in the area or your local choral consortium to create this type of fund, utilize all your singers to promote it, and split the proceeds.
16. Ask major donors directly for relief funds. Who knows, generous donors may be willing to step up to the plate if only they were asked.
17. Dip into your emergency fund. Okay, so this one isn't exactly a "new" source of income. But it is available money that isn't typically listed in our season budgets as annual income. It seems to me that a global pandemic might be the right time to dip into your emergency fund if your organization is truly in peril. If you do this, remember to put a plan in place to pay it back in the years to come.
Fundraise
18. Run a peer-to-peer fundraising campaign. Read how Chorus pro Musica raised $16K+ this way. Utilize Facebook's fundraisers and Instagram donation stickers to your advantage. Use your donor management software's fundraising pages. Ask your members to raise money through these channels and get their friends and family to donate to the cause.
19. Create compelling content and utilize it in a fundraising campaign. If you're not interested in selling your content, you could utilize your content to generate revenue in another way: as part of a fundraising strategy. Tonality has been producing highly relevant content in their TonalityTalks video series on Facebook. Some of the videos were created in the midst of their summer fundraising campaign and in the videos themselves they remind people to donate. A very clever and meaningful way to utilize their content to generate revenue!
20. Run a virtual fundraising event. Perhaps try a non-event or pivot your in-person fundraising event into a virtual one. Cantata Singers ran a successful virtual fundraising campaign which can be seen here. Proof in the pudding that these events can be successful in raising significant dough!
21. Host in-person fundraising events (when safe). In the same vein as in-person concerts, an opportunity for in-person fundraising events may arise. Let's keep these ideas flowing as we continue to learn more about the pandemic.
22. Partner with another charitable organization to run a fundraising campaign. Partnerships are a great way to reach new audiences and also help contribute to other causes. Partner with a charitable organization of your choice, or even another chorus, raise money together online, and split the income.
23. Run a crowdfunding campaign. Of course, you can always look to tools like Kickstarter or Indiegogo to help raise money for existing or future programming.
Get Gigs
24. Sell exclusive, private performances online. As the world moves virtual, we could potentially see some people looking to hire musicians for online performances. Perhaps other nonprofits will want entertainment for their own online fundraising events. Perhaps someone will want "live" entertainment for a family get-together or a wedding but will be looking only for online performances to maintain social distancing. Perhaps someone will want to hire quartets for special occasions. This might seem like a wild idea, but the world is getting really innovative right now, so we might as well throw it out there!
25. At-home social distanced pop-up performances for hire. There's a company called GroupMuse that brings classical music directly into people's homes for at-home concerts. There might be an opportunity to be hired for at-home performances such as caroling or pop-up concerts outside of someone's home. I can see this being used for special occasions like birthdays or the holidays. Perhaps consider taking the idea of drive-by parties and reframe it for a choral performance. Get innovative!
26. Sell your soul. Okay, this is a joke. Just checking to see if you're still reading.
Sell Merchandise
27. Sell your existing merchandise. Got T-shirts? Keep selling 'em. Be sure to follow any requirements for safe shipping during COVID-19 though.
28. Create new products and sell them. The person that came up with this Hamilton mug was a genius. Why not come up with your own quarantined chorus products with your logo and sell? What about using a company like Vistaprint to create a chorus-branded mask for your singers or patrons?
Obtain Sponsorships
29. Create a TV show. Focus on producing video content and episodes that support your mission. Obtain corporate or individual sponsorships for your episodes. Check out San Francisco Gay Men's Chorus TV (SFGMCTV) for inspiration.
30. Start a podcast. Focus on a theme or topic that is relevant to your chorus's mission. Obtain corporate or individual sponsorships for your episodes. Check out The Choral Commons for inspiration.
31. Commission a new work. The Los Angeles Master Chorale is commissioning new choral works to be premiered. You can obtain sponsorships for this but you also could potentially sell the sheet music or digital recording online and split the proceeds with composer and/or publisher depending on your arrangement.
32. Obtain sponsorships for future programming. Get a head start on your fundraising for future programming. Announce your future season(s) and start obtaining sponsorships early on.
33. Ask for sponsors for any other ongoing choral programming, be it virtual or otherwise. If you're opening up new programming this year, look for sponsors. Perhaps you are putting forth efforts to better your diversity, inclusion, and equity training. Perhaps you are developing a new youth education program. Even if you are not making music, your organization can still put on programming worthy of sponsorships. Obtain funding for these programs from willing sponsors or grantees. Learn more about obtaining corporate sponsors here.
Solicit Advertisements
34. Sell ads on your YouTube channel. If you have at least 1,000 YouTube subscribers (large choruses, I'm looking at you) then you can potentially sell ads on YouTube. Did you know that you can also do this on Facebook, Instagram, and most other social channels?
35. Sell digital advertising opportunities. Many choruses are familiar with selling ads on their concert programs. But how many are selling digital advertising? You could sell ads on your website, in your emails, in your video content, in any other content online, in your Zoom rehearsals, etc. The sky's the limit! Create your advertising opportunities and get to work on obtaining advertisers.
36. Build affiliate marketing partnerships. Affiliate marketing is where you recommend a product or service and get a kickback every time someone buys something with the link you provide. You could begin to build affiliate marketing partnerships with businesses in your community or any product and service you already use. For example, some donor management software companies or other software companies will provide you with an affiliate or referral link any time you refer someone to their service. Once your referred person purchases, you get commission. You could even look to your local businesses to build these types of partnerships.
Try Something Else
37. Write a book. Write a book with your chorus. It could be filled with quarantine musings, poems about singing, anything really. Sell that book to family, friends, and online if you want.
38. Make a documentary. Someone's going to want to tell the 2020 choral story, right? Maybe your chorus is the one to get a documentary off the ground and to raise the funding for it.
39. Hold a contest and charge an entrance fee. Here's a fun example: Hold a virtual contest looking for the best pop singer in your community. Set an enticing prize for the winner. Charge an entrance fee to participants. Hold the contest, select the winner, keep the revenue from the entrance fees.
40. Create and sell an app. Okay, this is, indeed a wild idea. For choruses with large operating budgets, consider whether there is a revenue opportunity from creating an app. Perhaps a virtual choir app. Perhaps a music theory app. Who knows? Development of apps are pricey, but you might just have the right innovative idea to make it work. Sell your app to rake in the dough.
41. Become an influencer. Similar to advertising revenue and affiliate marketing, your chorus could become an influencer. Read more about how influencers make their money here. You could potentially partner with local businesses and use your platforms to influence people to buy from them.
42. Sell your stuff. I'm thinking office yard sale here. Do an inventory of all the items in your office — old furniture, music, etc. — and try to sell it.
43. Host a virtual festival. Host an online virtual festival with several ensembles in attendance. Charge admission for choirs to participate and charge attendees to view the content.
Pick one. Pick two. Do them all if you have to. But I think we can all agree that there are plenty of revenue opportunities this year to take advantage of.
And remember, revenue is just one slice of the sustainability pie — we haven't even discussed cutting expenses yet!
We have to be innovative, think outside of the box, and do things the way they've never been done before in our industry. This list is only the beginning, but I have faith that choral organizations will survive and some will even thrive in the years ahead.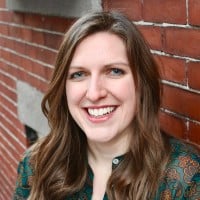 Tori Cook is the former Director of Sales & Marketing at Chorus Connection, an active board member of the Greater Boston Choral Consortium, and a soprano with the Tanglewood Festival Chorus. In a past life, she was the Music Director of the Harborlight Show Chorus and President of Chorus pro-Musica. When not making music, she daydreams about adopting a golden retriever puppy and scuba diving to exotic locations around the world.