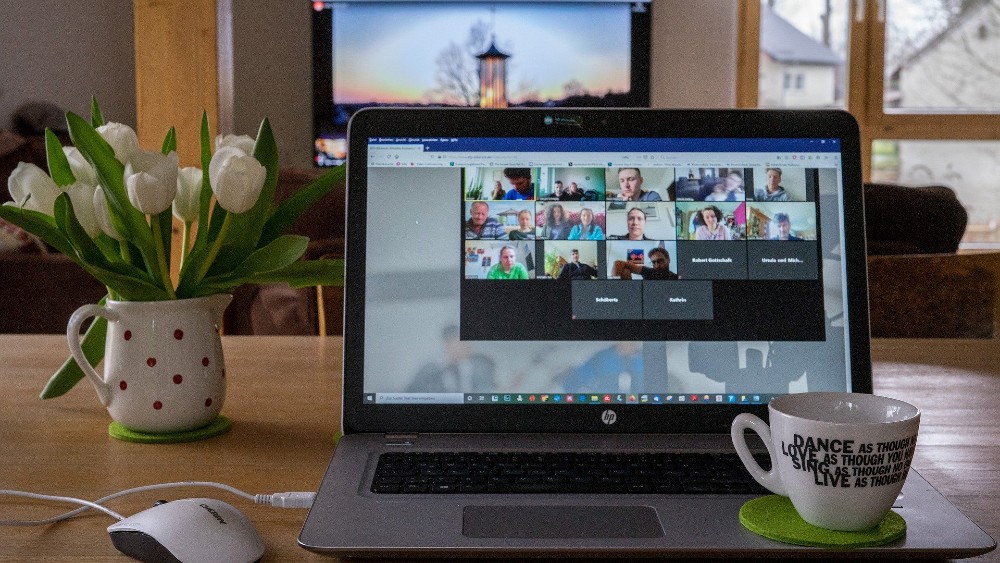 Community choruses are working to find new methods of bringing their choristers together during this pandemic. As we discuss opportunities to build community, one common theme emerges — the concept of a virtual choir.
Virtual choirs are already starting to pop up everywhere — in our Facebook feeds, on YouTube, and almost hourly in our online choir forums.
They have, perhaps surprisingly, become somewhat of a controversial subject amongst choral leaders.
On one hand, virtual choirs are pretty cool and they are a great way to make music "together" in isolation.
On the other hand, they take a ton of effort to create and we certainly shouldn't expect every chorus to have the desire, time, or technical know-how to make them.
No matter where you stand, surely we can all appreciate music being made during this difficult time. We are truly lucky to live in a world and time where technology allows us the option to make music together even when we are apart.
So, without further ado, here are some of the brave souls from across the world that have created awesome virtual choirs during COVID-19.
1. Pub Choir's Couch Choir
Pub Choir in Australia presents their Couch Choir in this virtual choir video. Together, they perform a version of "They Long to Be (Close to You)" by the Carpenters that will surely have you tearing up.
2. Houston Show Choir
Houston Show Choir sings "Something to Believe In" from The Newsies.
3. South Shore Children's Chorus
The South Shore Children's Chorus expertly performs "Beautiful City" from Godspell. (I'm not crying, you're crying.)
4. Barcelona Soul Choir
Barcelona Soul Choir performs this Disney/Elton John classic, "Circle of Life" from The Lion King.
5. Boston Children's Chorus
The Boston Children's Chorus gathers singers, alumni, and staff to perform their anthem, "We Sing" by Jim Papoulis. (What a great way to get alumni involved in a project with the chorus!)
The chorus then went on to collaborate with Denver Children's Choir, Children's Chorus of Washington, Gondwana Choirs from Sydney, and Cincinnati Boychoir, to present "Rise Up," a song that was first made famous by performing artist Andra Day.
What a wonderful collaboration everyone! Truly inspired.
6. Il Coro Che Non C'è
The Italian chorus, Il Coro Che Non C'è, was formed by students from different high schools and universities in Rome. They artfully sing "Helplessly Hoping" by Crosby, Stills & Nash.
7. Seattle Girls Choir
The Seattle Girls Choir performs "No Time" arranged by Susan Brumfield virtually for you. The chorus was originally set to sing this piece for a fundraiser in March that was canceled due to COVID-19.
8. San Diego Women's Chorus
San Diego Women's Chorus performs the "Circle Chant" in a cappella harmony. Loving those perfectly arranged rainbow shirts for the video!
9. Coro Saint Cecilia
The Coro Saint Cecilia in Seveso, Italy perform "Ave Maria" by Bepi De Marzi.
10. Camden Voices
Camden Voices in the United Kingdom perform Ed Blunt's beautiful arrangement of "True Colors."
11. Fifth Avenue Presbyterian Church
Fifth Avenue Presbyterian Church in New York sing the short and stunning "A Celtic Prayer" by Barry Peters.
12. Molto Cantabile
Molto Cantabile based in Lucerne, Switzerland sings Joseph Rheinberger's "Waldesgruß."
Resources
Beautiful job to everyone making these videos! Feel free to share your own virtual choir videos in the comments below. Good luck and stay safe!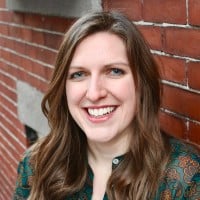 Tori Cook is the former Director of Sales & Marketing at Chorus Connection, an active board member of the Greater Boston Choral Consortium, and a soprano with the Tanglewood Festival Chorus. In a past life, she was the Music Director of the Harborlight Show Chorus and President of Chorus pro-Musica. When not making music, she daydreams about adopting a golden retriever puppy and scuba diving to exotic locations around the world.