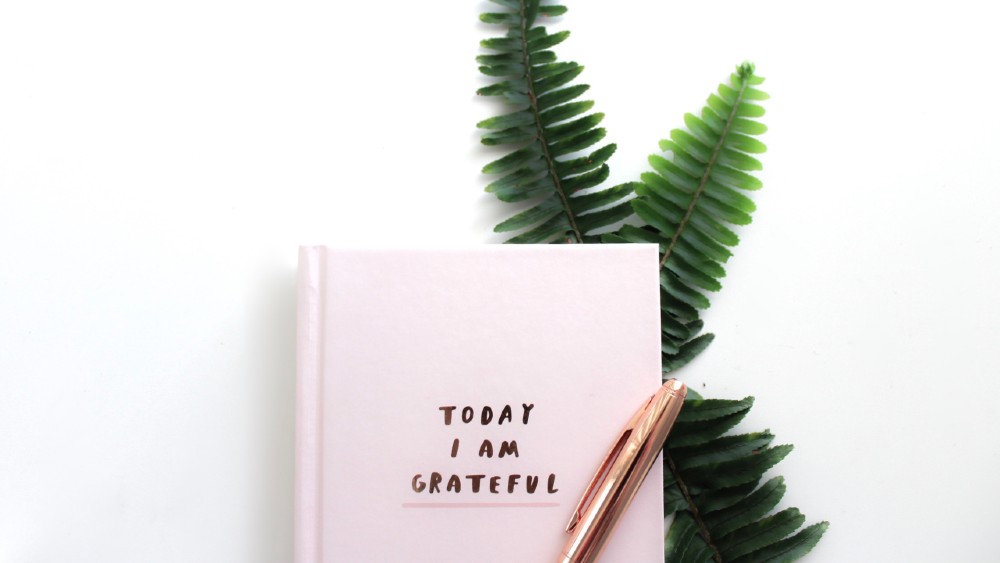 2020 has been a rough year. It may seem impossible to find something good to say about a pandemic that has wreaked havoc on our lives and our choral organizations. But, as the saying goes, every cloud has a silver lining. This may be a cliché, but I believe there's some truth to it.
As we head into Thanksgiving, I'm reminded to practice gratitude and I've even identified a few reasons choirs can still be grateful — a few silver linings, if you will.
1. Choirs have finally been revisiting their mission.
A mission is such a vital part of what we, as nonprofits, do and yet it's something that is often overlooked and left to stale over time.
As choral leaders, we've really had to do a lot of soul-searching during this pandemic. It has forced us to revisit our mission and work together to find our purpose without in-person performances. This has brought renewed energy and drive into our work.
As we have revisited our mission, we've been able to find new ways to deliver value to our community and have embarked on some pretty innovative projects. Which brings me to my next point: innovation.
2. Choirs have been able to innovate.
Choirs can sometimes get stuck in a rut. We get used to "the way things have always been done" and we seldom have time to consider how we could do things better.
The pandemic has been the perfect excuse to break down those psychological barriers and bravely experiment and take risks. As a result, some of the most interesting choral projects I've ever seen have come out of it, as represented in this fantastic fall season programming for choirs.
3. Choirs have been able to take a bit of a breather.
Anyone who has ever sung in a choir has experienced choir drama first-hand. To be fair, there's a valid reason for it. Like with any nonprofit organization, volunteers are often overworked and undervalued and leadership has to deal with a slew of opinions and personalities. Long story short, sometimes it's just nice to have a break from the drama.
While our choral leadership has still been preoccupied with restructuring business models, some of us have been given a reprieve from weekly rehearsals and meetings, giving us time to breathe, think, and reflect.
As choral lovers, we all know how crucial a breath can be. Another cliché for you: absence makes the heart grow fonder. Taking a break from rehearsals and the choir drama has allowed us an opportunity realize we actually miss the heck out of each other and can't wait to see each other again.
4. Directors have been able to focus on music education and literacy.
Once choir directors all came to the realization that synchronous music-making online was darn near impossible, we realized that we could take this opportunity to focus on the more educational components of choir. Today, educational courses on music theory, sight-reading, vocal pedagogy, and music history seem to be popping up more frequently in our choral programming.
This will inevitably help boost the musicianship of our ensembles when we return to in-person singing. Plus, it's great digital content for our audiences!
5. Singers have been building new skills.
In a similar vein, singers have been able to focus on building their own individual musicianship skills.
Singing for a virtual choir video might have been a rude awakening to many singers (myself included!). Having to listen to ourselves over and over again, take after take, really makes us become self-aware. We've also been able to practice new skills like following a conductor guide track, singing alone, and even learning technical skills to boot.
For those singing in-person, socially-distanced with masks, we've also been able to develop better articulation and listening skills as well.
Summary
Even amid a challenging year, there are still so many things for which we can be grateful. No pandemic is going to take away our resilience, our creativity and innovation, our thirst for self-improvement, nor our love of singing.
I'd love to leave you with some type of cliché. How about a hard times quote?:
"Hard times are sometimes blessings in disguise. We do have to suffer but in the end it makes us strong, better, and wise." –Anurag Prakash Ray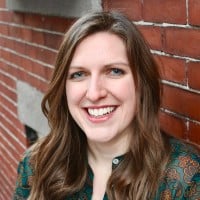 Tori Cook is the former Director of Sales & Marketing at Chorus Connection, an active board member of the Greater Boston Choral Consortium, and a soprano with the Tanglewood Festival Chorus. In a past life, she was the Music Director of the Harborlight Show Chorus and President of Chorus pro-Musica. When not making music, she daydreams about adopting a golden retriever puppy and scuba diving to exotic locations around the world.