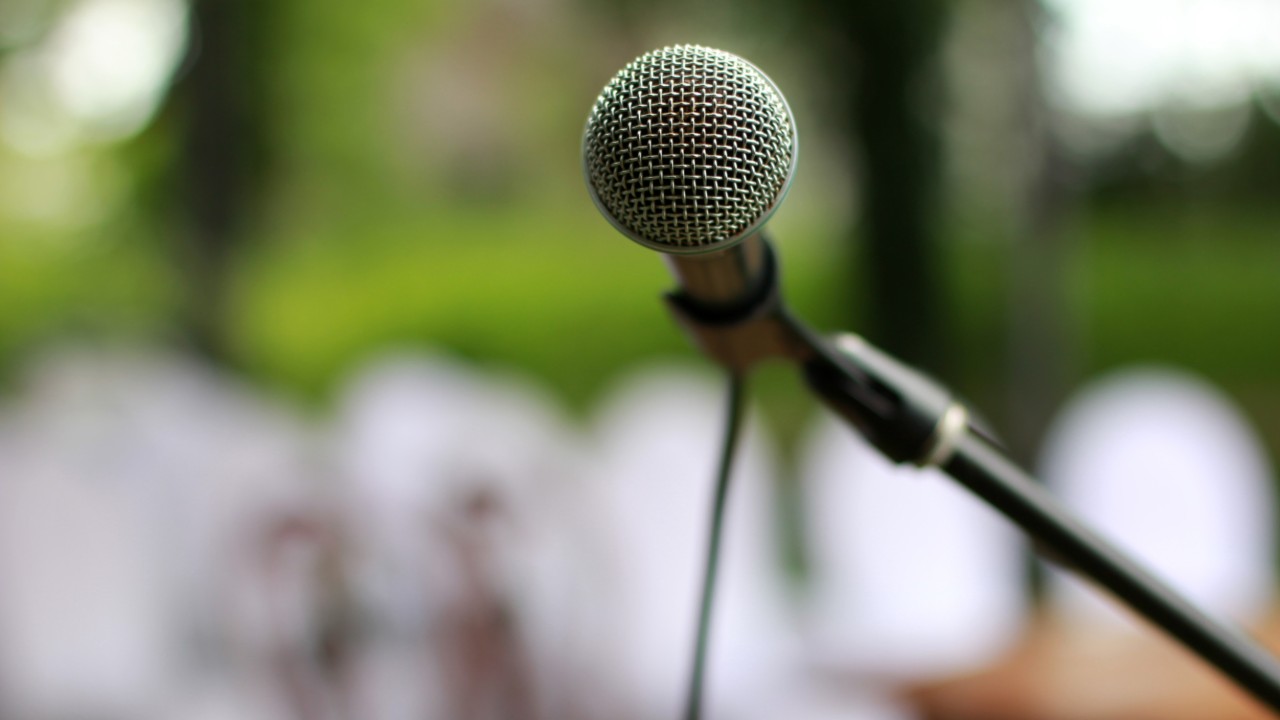 It's hard to find good things to say about a global pandemic. But one silver lining of COVID-19 is that it has given community choruses space to really think outside-of-the box and consider how our organizations can deliver value to our communities.
As we head into fall, we're starting to see this creativity emerge in the form of both virtual and in-person events. While there are many fantastic fall events underway, I've decided to highlight a few here that I thought were especial.
1. Atlanta Master Chorale announced a new virtual concert hall to include artistry spotlights, mini-concerts, spirited conversations behind the scores, and Monday music motivation.
2. Back Bay Chorale's "The Complete Chorister" is a series of online programming with group singing activities and guest speakers.
3. Boston Gay Men's Chorus's October virtual celebrity spotlights feature interviews with celebrities like Alex Newell from "Glee." In December, they will partner with WCVB-TV Channel 5 for a "Home for the Holidays" online concert.
4. The Cecilia Chorus of New York is hosting an online "Singposium" series featuring interviews and music-making with professional singers.
5. Chicago Chamber Choir will perform a newly commissioned piece by composer Ed Frazier Davis, featuring cinematography by Harry Watson and visual artwork by Malawian-born artist Oscar Joyo.
6. Chicago Gay Men's Chorus will host an online "Around the World" virtual cabaret ticketed performances.
7. Children's Chorus of Washington will host weekly virtual music instruction and rehearsals in conjunction with preparing for virtual recordings and concerts. Plus, they will host a virtual composer-in-residence, Bob Chilcott!
8. The Choral Arts Society of Washington has announced virtual subscriptions via a monthly recurring revenue model with "access to public virtual offerings and subscriber-only events, on demand video of past performances, and early access to concert tickets" for when they return to in-person performances.
9. City Singers Youth Choirs will be working on a virtual winter album project.
10. Columbus Gay Men's Chorus will host a fun event entitled "Vox Masked." During this event, singers will perform well-known songs with confusing lyrics that become even more difficult to understand when being sung through masks.
11. Coppell Community Chorale will house their virtual concerts in a collection of "Mix Tapes."
12. Denver Women's Chorus will share their "March, Sing, Vote" performance featuring a co-commissioned original choral work, "Lifting As We Climb," which is a celebration of the ratification of the 19th Amendment that granted some American women the legal right to vote.
13. Gay Men's Chorus of Washington will perform "Losing My Mind" a virtual cabaret celebration of Stephen Sondheim.
14. Griffin Choral Arts will share their "To the Nines" video performance recording online. To prepare for this recording, the group has been rehearsing in five in-person "platoons," each one preparing two selections of music.
15. Huntsville Master Chorale hosts their "Annual Choral Composition Contest" which supports emerging composers and is open to participants across the country.
16. Memphis Choral Arts join Memphis Children's Chorale, Memphis Youth Chorale, and area high school and church choirs to premiere a concert entitled "4corners4peace" on YouTube.
17. Mendelssohn Chorus of Philadelphia will host "Dialogues with Dominick," a series of five dialogues with seven extraordinary choral artists. The dialogues will be hosted by the chorus's new Artistic Director & Conductor, Dominick DiOrio. Later in the fall, they will also host a "Virtual Big Sing."
18. North Carolina Master Chorale announced "Healing Music for Open Spaces," a series of performances to heal and inspire, filmed in open spaces, both outdoors and indoors.
19. Oakland Interfaith Gospel Choir will continue to host virtual happy hours and virtual workshops on music, movement, and mental health.
20. Oakland Symphony Chorus will share a new library of archived virtual performances.
21. Orchard Park Chorale will work on a recording project open to non-members.
22. Phoenix Boys Choir finds a creative solution to online auditions with their "audition blitz dates." Their fall season will feature online music theory classes and a virtual community fundraising happy hour called "Sing on September."
23. Portland Gay Men's Chorus launched a "Bridge the Gap" fundraising campaign for the fall.
24. San Diego Master Chorale will premiere a virtual choir performance of Zanaida Stewart Robles's powerful arrangement of beloved civil rights anthem "Lift Ev'ry Voice and Sing."
25. San Francisco Bach Choir will host a "Vocal Tune-Up Series" on vocal pedagogy and their "Many Voices, One Art at Home Series" will be made up of a series of weekly workshops.
26. San Francisco Gay Men's Chorus announces a world premiere of "What Will We Hear?" written by Andrew Lippa featuring Kristin Chenoweth.
27. Sing Portland! will share a series of online classes and workshops with different presenters.
28. Singing City Choir will have a series of webinars featuring different speakers including "A Lifetime of Music: Conversations with Anton Armstrong and André Thomas" and "Composing for Choirs" with Carol Barnett, Melissa Dunphy, Jay Fluellen, and Kile Smith.
29. Somerset Hills Harmony will continue their innovative drive-in choral rehearsals.
30. South Shore Children's Chorus has creatively come up with a hybrid model of virtual and in-person rehearsals for their students.
31. Summit Chorale will teach sight-reading and musicianship classes.
32. The Washington Chorus will have a virtual 60th birthday bash fundraising party. Plus, they will partner with Berkshire Choral International for several virtual open sings.
33. Thomas Circle Singers will do a "Meet the Composer" series, a silent auction, and virtual choir video releases this fall.
34. Gay Men's Chorus of Los Angeles will share a never before released full concert video of "Oye Mi Canto (Hear My Song)" coupled with a fundraising campaign with a donor match.
35. Tucson Girls Chorus will host "Sing On" virtual music classes.
36. Tucson Women's Chorus will have an 8-week virtual singing series called "Wailin' in Quarantine."
37. Twin Cities Gay Men's Chorus combines the love of food and music in their "Holiday Hotdish" holiday concert complete with a baking show. Plus, they've announced a new TCGMC Patron Subscription Program.
38. VocalEssence will host "Take 5 With GPS" a new daily livestream which features five minutes of singing followed by five minutes of inspiration led by their Associate Conductor, G. Phillip Shoultz, III. Philip Brunelle will also lead "Musical Moments" celebrating composers every week day. In addition, they've announced their new digital season, "VocalEssence on Demand."
39. Voces8 will join forces with professional choral ensembles from across the globe in this new online festival "Live from London."
40. Washington Performing Arts announced their new Washington Performing Arts Home Delivery program to house all of their online content.
41. Windy City Gay Chorus & Windy City Treble Quire will host a "No Sad Songs" virtual cabaret and fundraiser.
I think it's safe to say that we've never before seen such innovative and diverse programming coming from community choral organizations. Congratulations to all of the choral leaders that have worked so hard to plan these events. We wish you the best of luck with your fall seasons!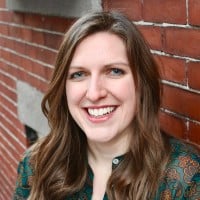 Tori Cook is the former Director of Sales & Marketing at Chorus Connection, an active board member of the Greater Boston Choral Consortium, and a soprano with the Tanglewood Festival Chorus. In a past life, she was the Music Director of the Harborlight Show Chorus and President of Chorus pro-Musica. When not making music, she daydreams about adopting a golden retriever puppy and scuba diving to exotic locations around the world.