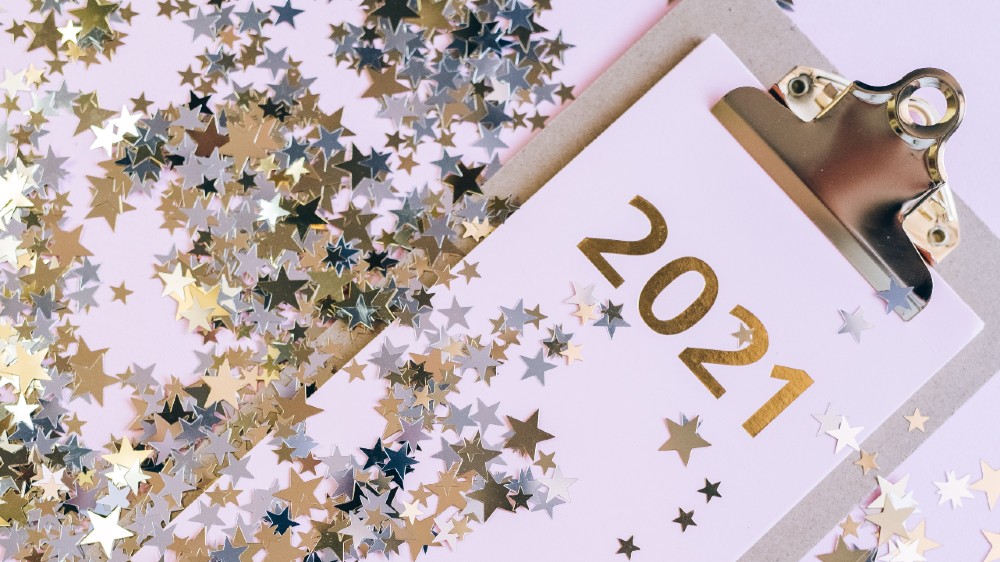 As you leave 2020 behind and look forward to a fresh start in 2021, you might be reflecting on your choir rehearsals and performances in the past year.
If I'm really honest about the recap of 2020's effect on the choral industry, it was a bit of a nightmare. In mid-March, everything suddenly shut down. Directors and choristers alike were having to teach themselves how to use online video platforms like Zoom to keep virtual learning and rehearsals going. Many of us thought this pandemic would be a short-term issue and then, as the summer dragged on, we started coming to grips with the fact that these new circumstances could be ongoing.
In the fall, many of us shifted our focus to planning a "virtual choir" concert but may not have had the tools in our toolbox to make this happen. We jumped into as many online forums as we could to help each other identify ideas and solutions. We reached out to other directors, looked longingly at Eric Whitacre's virtual choir videos, and tried all sorts of new options to help us create that same synergy we have in our in-person groups.
Now, here we are in the winter season, 2021 is upon us, and we're still looking for ways to connect, sing, create, and share our passion for music!
If you're feeling good about exiting 2020 but need some help getting in gear for 2021, here are three considerations for your choir as you continue to plan for online music learning and performances.
1. Survey Your Membership
It may seem overwhelming to try to figure out a plan for virtual rehearsals in the coming year. Is there really a goal to be working towards? Are virtual rehearsals really serving a purpose?
One of the first things you might want to do in 2021 is survey your membership. Find out what's working, what's not working, and where your singers want to go. For example:
Do they want to hold rehearsals more or less often?
What are some things they enjoy about virtual rehearsals?
What are some things they'd like to try that might be new?
What kind of messaging do they want to focus on in your songs for 2021?
Do they want to learn new music or work on vocal technique, or both?
Are they interested in having guest directors lead a rehearsal or two?
Do they want to collaborate with other choirs once a month?
Would they be interested in off-week socials so they can just "hang out" with each other online?
Getting a feel of where your choir members are mentally and emotionally will help you encourage growth, inspire change, and keep your singing wheels turning in the new year.
2. Plan for Some "Normal" Things
There are some things our organizations do every single year that we can keep on the calendar, regardless of the virtual format. For example, if you hold an annual meeting where your volunteer board members rotate, or you elect a new slate of officers, put this on your member event calendar.
Other opportunities for "normal" events might be quarterly potlucks, holiday celebrations, annual sing-alongs, or open mic nights. All of these things can be done in a virtual format and continue to provide your choir with a sense of community and camaraderie.
These types of "normal" events are a wonderful way to celebrate the folks who have been serving your organization before and during the pandemic, while also giving them a well-deserved respite from ongoing duties, allowing a fresh set of energy to carry the organization along.
3. Don't Give Up!
I know... scheduling virtual rehearsals and trying to get everyone excited about singing in an online format is exhausting! We're all dealing with online rehearsal fatigue. However, I would argue the most important thing is that we don't quit!
Don't stop doing what you're doing to bring your choir members together! Your online rehearsals might be the one bright spot in someone's day or week, and seeing the faces of other choir members is something we can all cling to in this odd environment we are living in. I'll say it again: don't give up!
In Closing
If I can give you one last piece of advice for 2021, it is to continue to reach out, ask for help, try new things, and forge new paths. The only thing that is for certain in 2021 is that things won't look the same as they did in 2020. Be the change you want to see in the world.
"The best way to predict the future is to create it." – Abraham Lincoln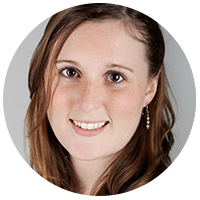 Amanda Carroll is a former middle school chorus and general music teacher in North Carolina. She is a member of Carolina Style Chorus and Sweet Adelines International and is a non-performing member of Womansong of Asheville. She has Master of Music and Master of Public Administration degrees from Appalachian State University. Her background includes singing with large and small ensembles, as well as solo work and teaching private lessons. Amanda is passionate about creating meaningful concerts and connecting with the community through performance.