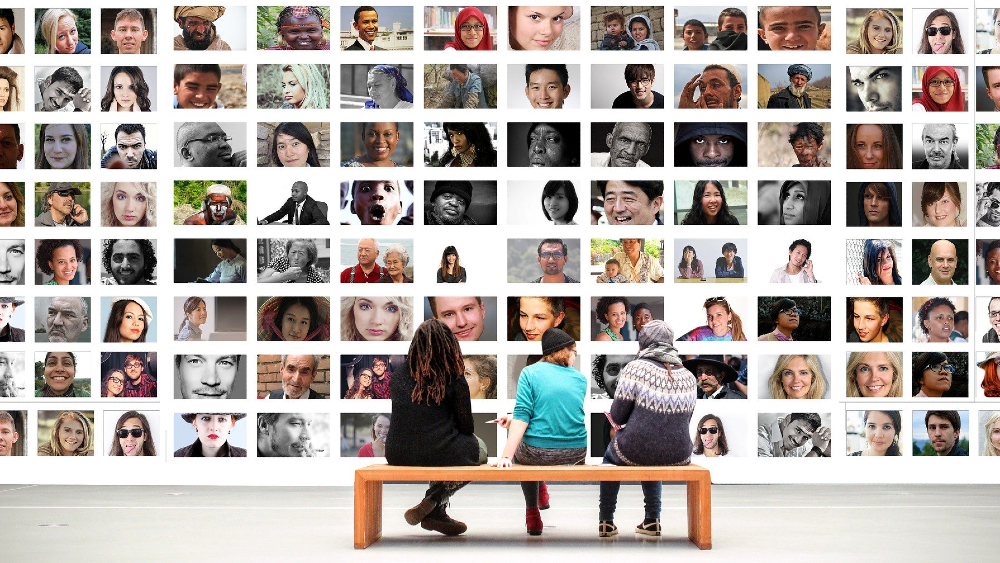 I think we can all agree that these are strange times. Unless we're epidemiologists, a viral pandemic probably isn't on our daily list of Things To Worry About.
The outbreak of SARS-CoV-2, the virus that causes COVID-19, however, has wreaked havoc on life as we know it. Across the country and around the world, we're seeing shutdowns of schools, businesses, national parks, and other 'nonessential' services. In a move that hits especially close to home, we've seen choruses cancel concerts, fundraisers, and remainders of entire seasons.
A quick scroll through my Facebook feed shows what happens when the world enters a state of social distancing and self-quarantine: people get creative. Pop-up virtual choirs, Facebook Live dance parties, sing-alongs, and memes galore. (Where would we be without memes?)
All these expressions of creativity underscore a critically important idea for me: while we may not be able to create together right now, staying connected during this pandemic is critically important. For the sake of balance, we should all be comfortable with unplugging and taking a moment to breathe, but here are a few reasons why it's so important to stay connected:
Mental Well-being
It's no secret that healthy relationships contribute to our total sense of wellness. Research clearly shows that even having one close friend in childhood goes a long way in preventing bullying. For adults, friendship and social connections help ward off feelings of loneliness and isolation.
Just because we're structurally isolated doesn't mean we can't fire up Skype or pick up the phone and catch up on the day's events, right?
If you're feeling particularly adventurous, you could even host a dance party for your friends like Ben Platt did — exercise is also great for your sense of wellbeing!
For the more introverted among us, a simple "Hey, how are you today?" text or email goes a long way. The smiley face you get in return will do more to boost your spirits than you might think, and you'll make someone else's day, too.
Supporting Others
The very serious concern for others during a national health emergency has been on full display in recent days.
Whether someone in your life is pregnant, immunocompromised, elder, or is otherwise at elevated risk, keeping the lines of communication open can help keep them safe.
Sometimes a bit of moral support is all someone needs, but not everyone is great at asking for it. This is a great time to be proactive in thinking about the people in your life—whether they're in your chorus or not—and making sure they're doing well.
Learning and Maintaining Skills
Most of us are suddenly at home far more than usual. While endless Harry Potter movie marathons sound like an amazing option to pass the time, I'd like to suggest that we also use this time to keep up on some skills and maybe even learn some new ones.
As choral musicians, our tendency for group learning might seem stymied by current restrictions, but there are plenty of opportunities for online learning and growing.
Does your chorus have a private Facebook group? Or perhaps a Chorus Connection bulletin board? One easy way to stay connected on these channels is to come up with a weekly assignment or prompt for your chorus. Perhaps encourage them to share reflections on musical texts, past performances, or their "vocal resolutions" while they've got extra time to practice.
If you're particularly tech-savvy, set up some audio or video challenges. Maybe a tricky passage from Messiah or singing major scales perfectly in tune! At your first rehearsal after social distancing ends, you could present awards for Most Improved, Most Active Participant, or Best Patronus Charm!
Motivation
Speaking of learning and maintaining skills, staying in touch with others who have similar goals will help keep you going.
Those of you who participate in online fitness challenges, for example, know that having a virtual cheering squad is a great way to keep yourself accountable and maintain steady progress. Find your virtual tribe, set some goals, and get to it!
Doing Good for Others
In these trying times, being connected is a way to learn where help is needed and what you can do to provide it.
As choral leaders, the health of our organizations is a chief concern, but bottom lines aside, our staff, singers, and volunteers are in need of connection. Making use of already-established communication channels can make it easier to know how you can be helpful to your choral organization.
Even when we can't be physically present, maintaining connections virtually can help us all feel cared for, seen, and uplifted.
How You Can Stay Connected to the Greater Choral Community
In addition to the ideas listed above, Chorus America and Chorus Connection are working to collect data from choruses impacted by COVID-19. If your chorus has been impacted by COVID-19, please complete this form.
We will use this data to keep choral leaders informed of what is going on in their local communities, help us create useful resources for all choral organizations, and eventually analyze the data to understand the global impact of COVID-19 on the choral arts.
In Closing
Whatever your situation, I hope you're staying safe, taking appropriate precautions, and staying connected. There's never been a better time to reach out and say hello!
Kenny Litvack is currently Managing Director of the Bucks County Choral Society and Marketing Manager of Princeton Pro Musica. He is also Past President of Princeton Pro Musica, where he has sung as part of its professional core since 2005. When not engrossed in the world of choral music, Kenny enjoys spending time with his husband, their dog Murphy, and their nine nieces and nephews. To learn more about Kenny's work as an arts nonprofit consultant/coach, visit kennylitvack.com.