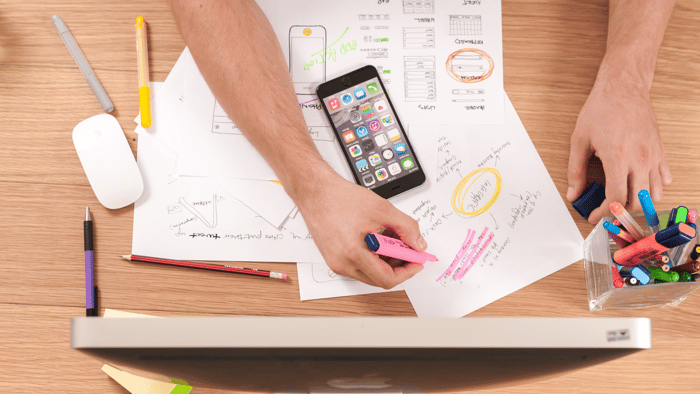 Back in the fall, we looked at four crucial analyses of your chorus's marketing strategy. This week, I'll show you how to look at the data you've collected and set up an annual marketing strategy for your chorus.
Choose Your Metrics
Once you've taken a look through your analyses, start to think about what metrics you want to use to track the success of your marketing team. Is your organization looking to track marketing's effect on ticket sales revenue? Are you hoping to get more people visiting your website? Are you looking to grow your social followers? Here is a list of some sample metrics you might consider creating goals around:
Ticket sales numbers/revenue generated by inbound marketing efforts

Impact on brand awareness

Engagement with audience members

Engagement in social channels

Follower growth in social channels

Web visits

Web bounce rate

Page load times

Chorus recruitment and retention

Revenue from donations
Revenue from social
Venue capacity fill
Email subscriber counts
You'll often find that your marketing team will help you achieve goals in other areas of your organization as well, such as fundraising, sales, and even recruitment. Remember to include these metrics in your marketing strategy as well.
Create Measurable Goals and Objectives
Decide on which metrics you want to track and look at last year's analyses on those metrics. From this data, create attainable and measurable goals and write objectives for how you will obtain each goal.
Let's say that you want to look at your monthly web visits. Last year, you see that you've had an average of 1,000 visits a month. Some of this might be guesswork at first, so you'll want to decide what seems "attainable" in the new year, perhaps 1,200 visits per month would be a good goal. Write the goal out as follows with specific numbers to make it "measurable":
Goal: Increase monthly web visits to an average of 1,200 sessions - an increase of 20% from 1,000 monthly visits.
Then decide on a few "objectives" or actionable ways that you can meet this goal. These objectives might look something like this:
Objective #1: Increase brand awareness and web traffic through our efforts in building strategic partnerships, a seamless content distribution strategy, and social media efforts.
Objective #2: Write an additional 10 pieces of blog content this year for a boost in SEO.
Objective #3: Identify three marketing channels for content distribution focused on our target audience. Utilize these channels throughout the content creation process.
Create these goals and objectives for every metric you want to track in the upcoming year. Then, start to build out your marketing budget to achieve these goals.
About the Marketing Budget

Every organization is different and there is no magic number to what will work in terms of a marketing budget. However, it seems to be a good ballpark to take 10-15% of your organization's annual budget and put it towards marketing expenditures.

How you spend your marketing budget is crucial to your success. Luckily, free and inexpensive strategies, such as content marketing, are actually proven to generate more leads/subscribers, be more effective at converting leads to buyers, spend less cost-per-lead, and boost SEO/organic searches! As a nonprofit, you should focus first on free and organic marketing strategies. Then, use your budget to enhance those efforts through paid channels. Ensure that your staff is paid well and that you purchase the right marketing technology to do the job successfully.

Free marketing channels include:

Writing/developing content for blog/website
Social media
Online communities and forums such as Facebook groups, Meetup groups, Reddit, etc.
Online event calendars in your area
Volunteers/members within the organization
After utilizing free marketing strategies and channels, here are some various paid marketing channels you might want to put some spend behind:
Salaries (consultants, publicists, designers)

Digital and print advertising (media, social, web, e-blasts, radio, TV, postcards, posters, brochures, etc.)

Events

Technology (web, domains, marketing automation systems, social media management systems, etc.)
Once you have your marketing budget, goals, and objectives in place, send the strategy to your board and your marketing team. Meet with your marketing team to review the strategy, assign tasks, and perform regular check-ins throughout the year to track progress.