Most donor management platforms are considered to be full-service CRMs for nonprofits. So, while we often refer to them as "donor software," it's important to remember that all contacts live in the system regardless of whether they are actually classified as "donors." These contact records should include your chorus singers, board members, and yes, even your ticket buyers.
On this week's #AutomationApril blog, we're discussing how to integrate your ticket sales platform with your donor management platform.
3 Reasons You Should Integrate Your Ticket Sales and Donor Management Platforms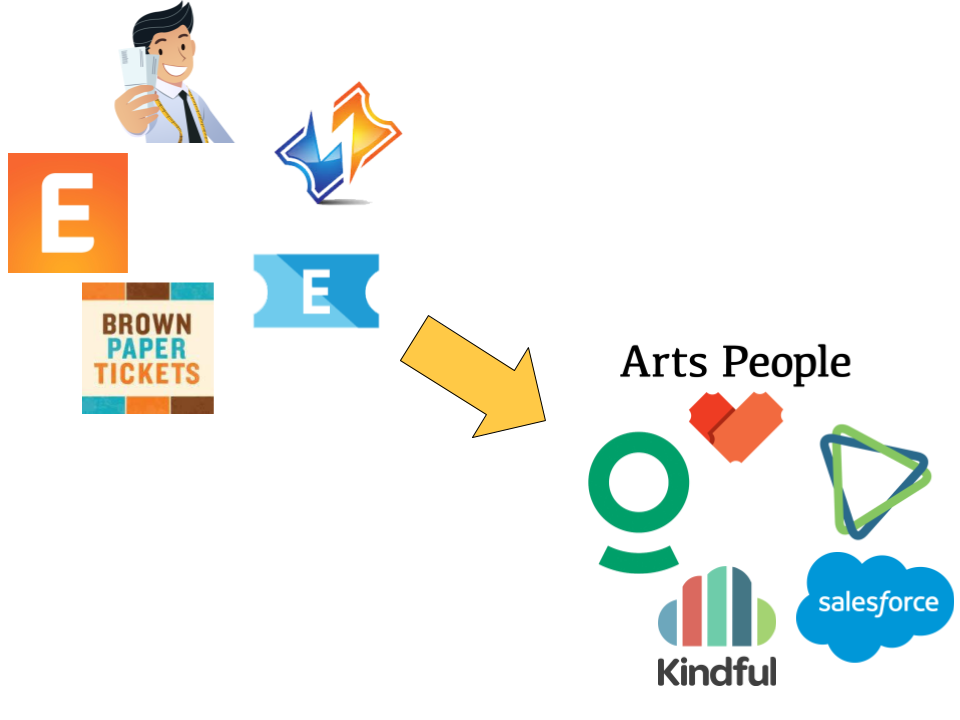 In your donor management platform, you'll have the ability to keep track of all activities pertaining to the contact record. This includes any solicitation emails, gift receipts, individual meetings or calls, any donation made, and any purchase made with the organization - such as ticket sales. This way you have a full view of the touch points on every contact record which can help you understand what influences every donation decision.
Your ticket buyers are sometimes your donors and your donors are sometimes your ticket buyers. When marketing to both groups it's important to know whether your contact is a donor, ticket buyer, both, or neither in order to send more targeted emails.
Some ticket sales platforms, such as Eventbrite, offer an option for the ticket buyer to make a donation to the organization. Integrations between your ticket sales and donor management platforms allow for these donation records to sync over to your donor management platform automatically, eliminating the need for manual data entry.
How to Sync Your Ticket Buyers to Your Donor Records
So how do you get the data to sync over to your CRM? Here are just a few ways.
Direct Integrations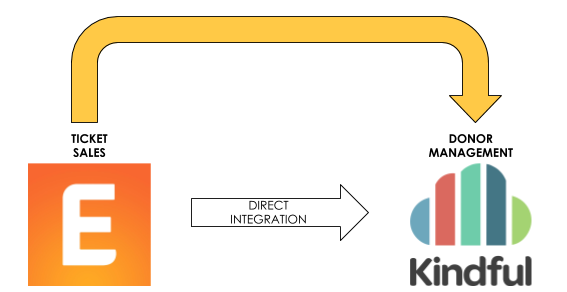 Very few ticket sales platforms offer direct integrations to a donor management platform. However, I have had success using Eventbrite for this purpose. Here are three direct integrations that Eventbrite offers:
Integrations with Automation Tools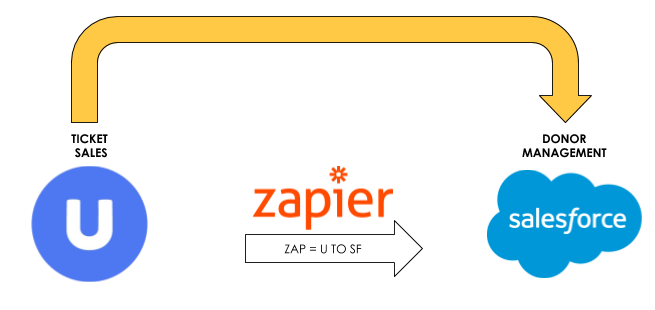 Automation tools like Automate.io, IFTTT, Workato, PieSync, and Zapier can help integrate thousands of applications that don't offer direct integrations. (Note: Automation tools sometimes come with their own subscription fee.) Here are a few options:
Third-Party Integrations
Developers are already helping to create third-party app solutions to this problem. These solutions come with a fee but can be beneficial for your organization when no other solutions are available:
Hire A Developer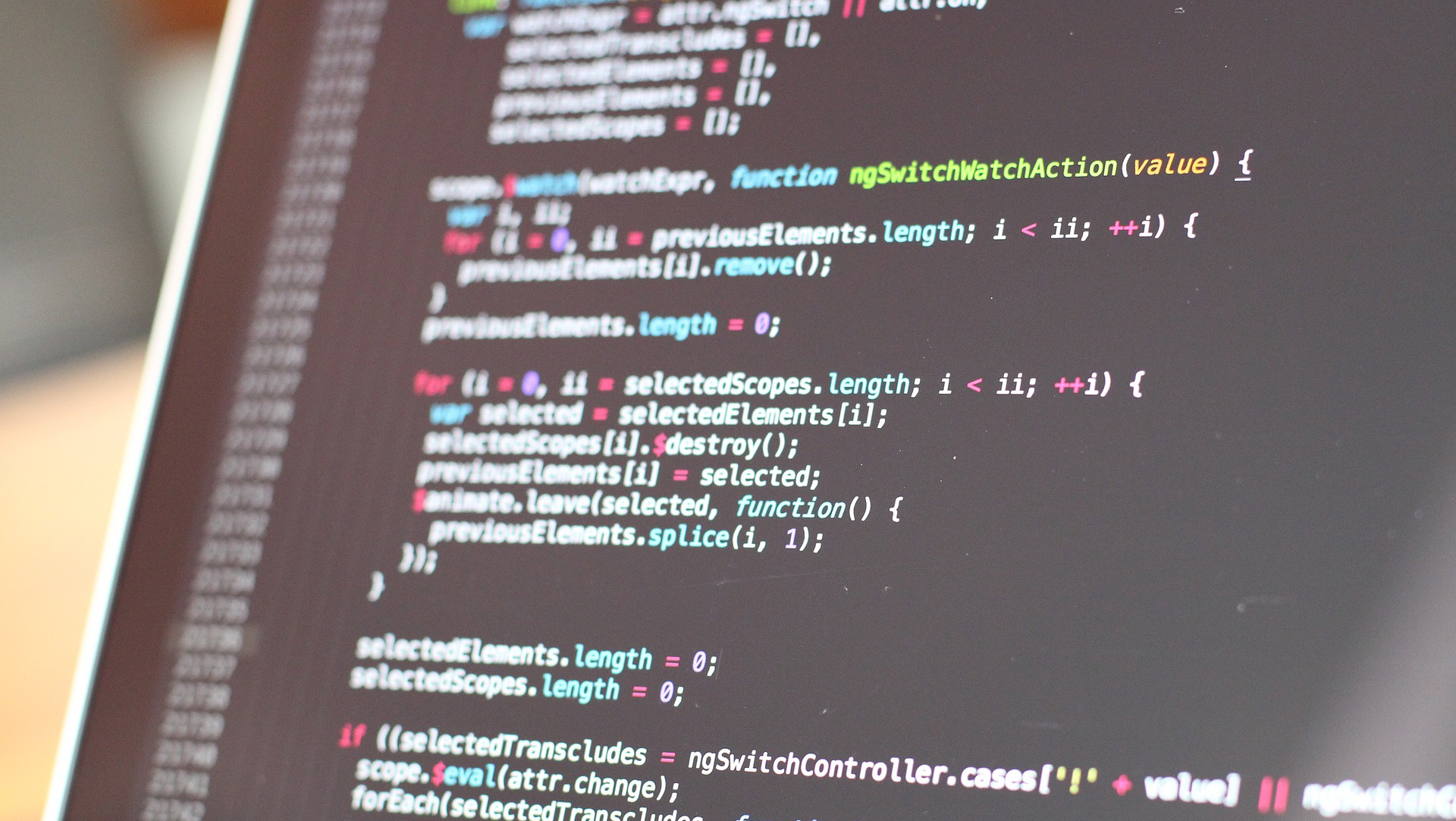 When all else fails, some ticket sales and donor management platforms offer their API to the public. If you're in desperate need of a solution that syncs your ticket sales and donor data, you could consider paying a developer to connect your two systems by utilizing their public API documentation.
Here are some of the ticket sales APIs available
And here are some donor management APIs:
All-in-One Solutions
It is important to note that there are a few systems that market themselves as "all-in-one" ticket sales, donor management, and email marketing platforms, such as PatronManager and Vendini. There are plenty of reasons to use an "all-in-one" platform - perhaps the most important reason is that your data stays in one place. But there are also just as many reasons to use separate platforms for different tasks - platforms built for one specific purpose can offer better functionality and more features. Use what works best for your organization! Either way, remember to automate, automate, automate.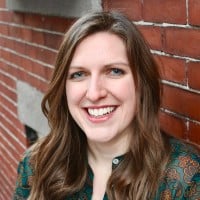 Tori Cook is the Director of Sales & Marketing at Chorus Connection. She is the former Music Director of the Harborlight Show Chorus, outgoing President of Chorus pro Musica, and sings with Tanglewood Festival Chorus in Boston. When not making music, she daydreams about adopting a golden retriever puppy and scuba diving to exotic locations around the world.