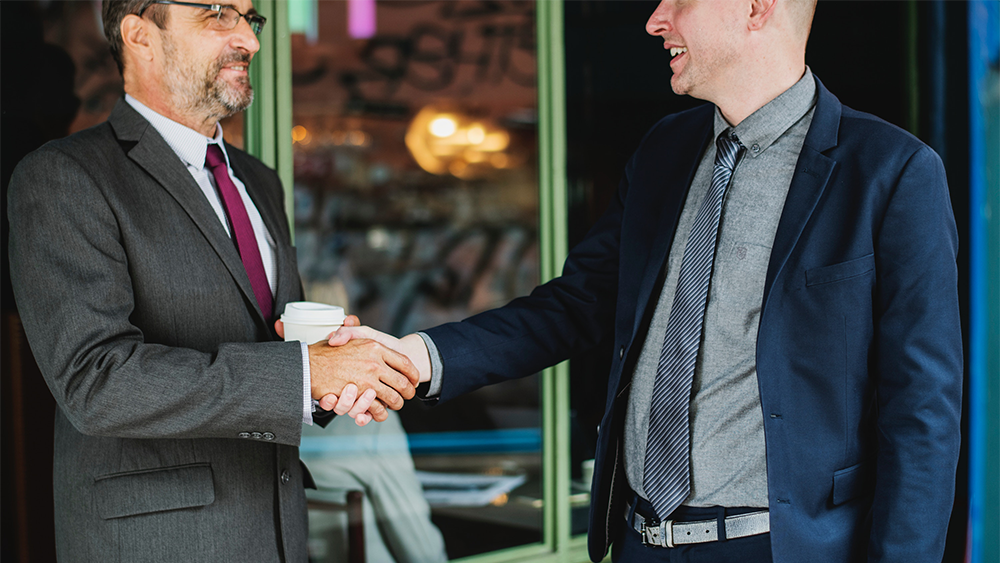 If finding people with money was easy, I'd be married to a wealthy duke, sailing my yacht around the Mediterranean, dining on a nightly cuisine of surf and turf, and relaxing on the beach with my posh Pomeranian.
But it's not easy. That's why I'm here... writing a blog. ¯\_(ツ)_/¯
And like me, community choruses struggle with finding "patrons" to help fund their organizations. You have to put a lot of effort into researching prospects, attending events, meeting new people, and cultivating relationships before you can find a major donor interested in making a significant contribution to your chorus.
But, if you're prepared to invest your time, the payoff can be worth it! Here are some tips and tricks for finding your next set of major donors.
Identify What a Major Donor Means
Before you begin prospecting for major donors, you'll want to consider how a major donor is defined for your organization. Is a major donor someone who gives $1,000? $10,000? $50,000? Is it someone who gives consistently on an annual basis? Is it someone who donates every month?
Work with your development team and board to put some definition first around what a major donor is.
Start With Your Existing Donors and Network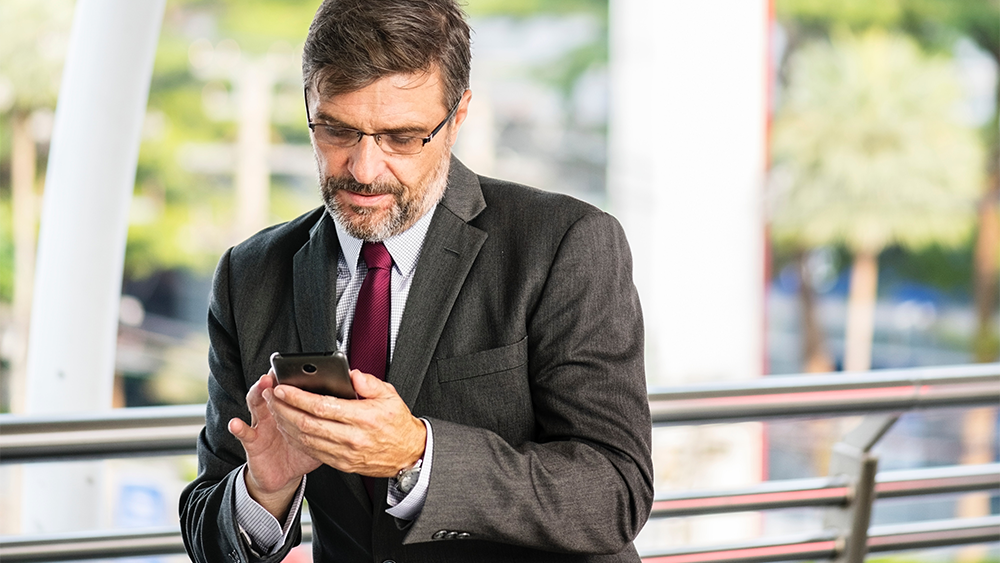 Work with Top-Giving Donors to Pledge Long-Term
In your donor management system, pull a list of your top-giving donors. This could be the top 5% of your organization, donors who have given more than $500, or donors who have consistently given annually, for example. Work with your top-giving donors to develop a long-term giving plan or to increase their annual giving. Let them know about the chorus's mission, strategic plan, and goals for success and allow them the opportunity to be a part of its growth.
Ask for Referrals from Your Top Donors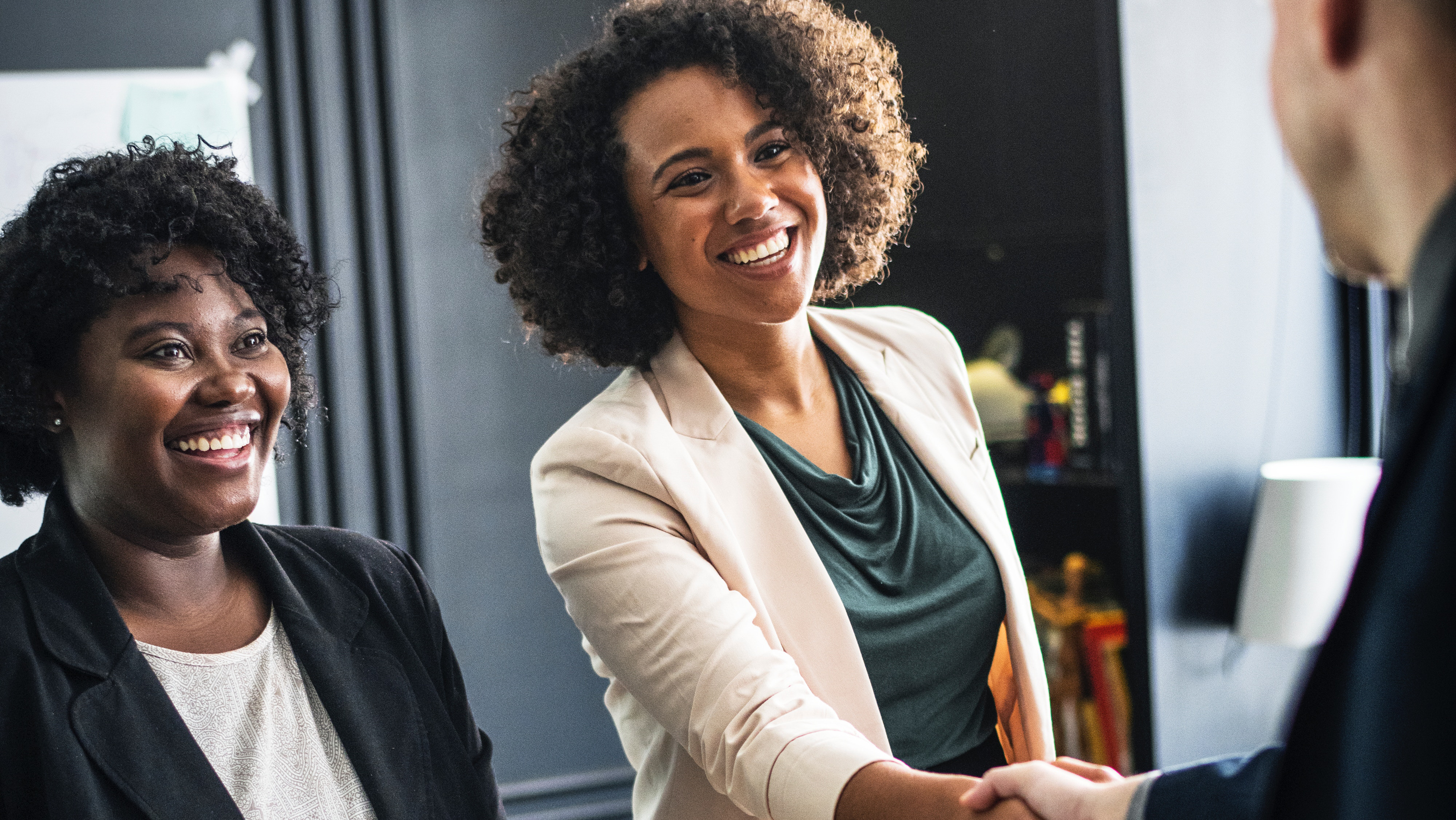 Run a list of all your constituents who are classified as major donors. For those in which you have a strong relationship, you may wish to directly ask them to refer potential donors. Ask them personally for names and an introduction to prospects. Other ideas might include asking them to bring prospects to your next concert, rehearsals, and/or donor events and offer complimentary tickets for them all. Encourage joint coffee/lunch/dinner meetings with the existing donor, board member(s), and the prospect(s) as a more formal means of connecting to each other.
If you do not have a strong relationship with your top donors, you could opt for a more soft approach via an email campaign where you focus on highlighting the chorus and at the end of the email, you have a P.S. line or small call to action asking for referrals. As a side note, if you don't know your top donors, please get to know them (that's just bad form otherwise)!
Ask for Referrals from Your Singers and Board
Some choruses have a policy for their board members where they must give or get a contribution for the chorus. Because of this, often boards are comprised with individuals who either can directly contribute to the organization or know of people who can. Regularly ask your board members to donate or refer other potential donors to the cause. You may also wish to make a referral plea to your singers at a few times throughout the year.
Get to Know Like-Minded Organizations in Your Community
Attend Concerts and Peruse Programs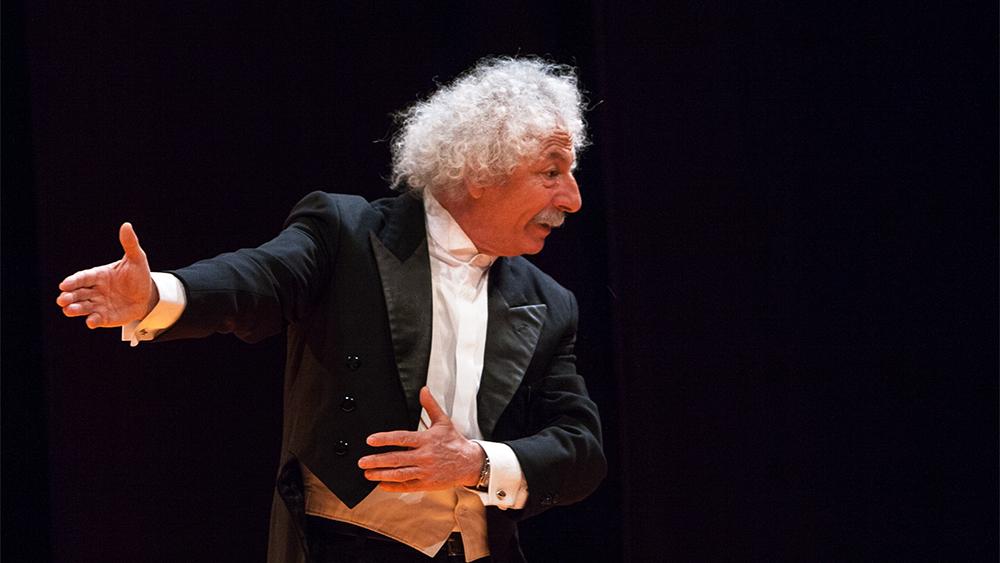 According to 4aGoodCause, research says that individuals with any giving history are more likely to give to other organizations. And certainly those with arts-giving history are more likely to give to other arts organizations.
Make sure you are getting out there and supporting arts in the community. Get your board members and/or chorus staff to attend as many choir, orchestra, theatre, dance, or other arts performances as possible. At these performances, grab a concert program to take back to your board meetings. Cross-check names from the sponsor and donor pages in the program with your donor database and your board members to see if you can find a personal connection. If there is a connection, work with the connected individual to develop a reach-out plan!
Sign yourself up for these organizations' email lists and try to attend any other event they have such as fundraisers or receptions, in addition to their performances. At events, get to know as many people as you can! Be sure to have business cards, your contact information, and a brochure/sponsorship packet readily available.
Go Where Arts Lovers Gather
Boston (my city) is incredibly lucky to be surrounded by arts lovers and arts organizations committed to seeing their communities thrive. We have the Arts & Business Council of Boston, Greater Boston Choral Consortium, Mass-Creative, Opus Affair, and many other organizations specifically focused on supporting arts in the community.
Wherever you live, search for your town's local arts commissions and councils, arts and business councils, choral consortiums, or arts advocacy groups. Sign up for their mailing lists, like their social channels, stay informed of their events/happenings, and attend as many events as you can! While at the events, schmooze away.
Host an Art Lovers Gathering
One fool-proof way to brings arts lovers together is to host an event specifically for arts lovers. Try planning a "meet-and-greet" event for arts lovers in the community. Your chorus could "sponsor" the event and you could ask for donations or sell tickets to help offset the cost of the event. Be sure to promote the event with any marketing or publicity channels you have available to you and use this opportunity to get to know people in your community who are passionate about the arts!
Research Staff at Local Arts Foundations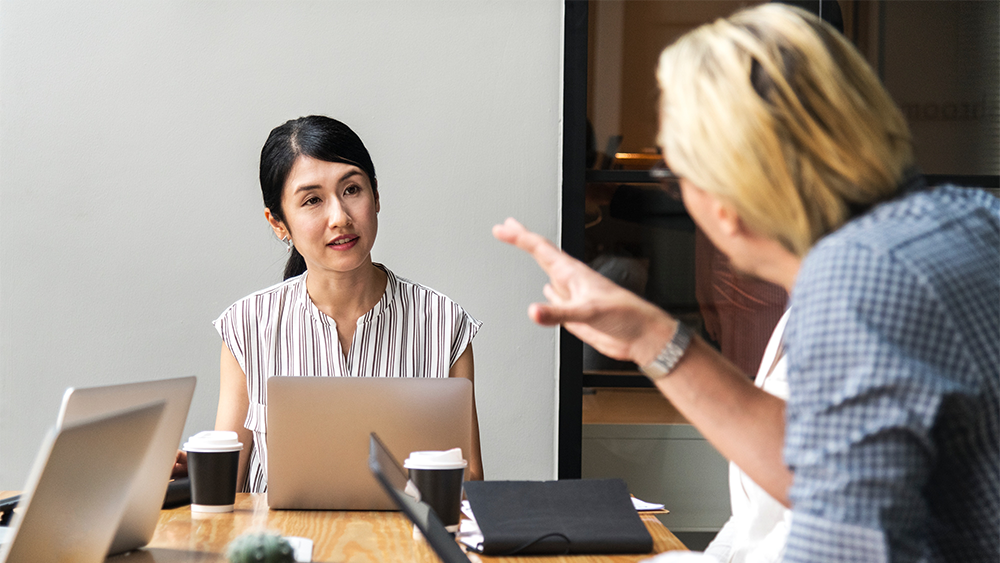 Most communities have some type of foundation dedicated to funding the arts. Keep a running list of those organizations and research their staff/board of trustees annually. (Download our grants database for community choruses for a starting point!).
Send the list of the foundation's staff/board to your chorus's board or singing members to search for connections. If someone knows someone, ask them to introduce you!
Don't forget to sign up for the foundation's mailing list and stay involved with any foundation-hosted events!
Collaborate with Other Arts Organizations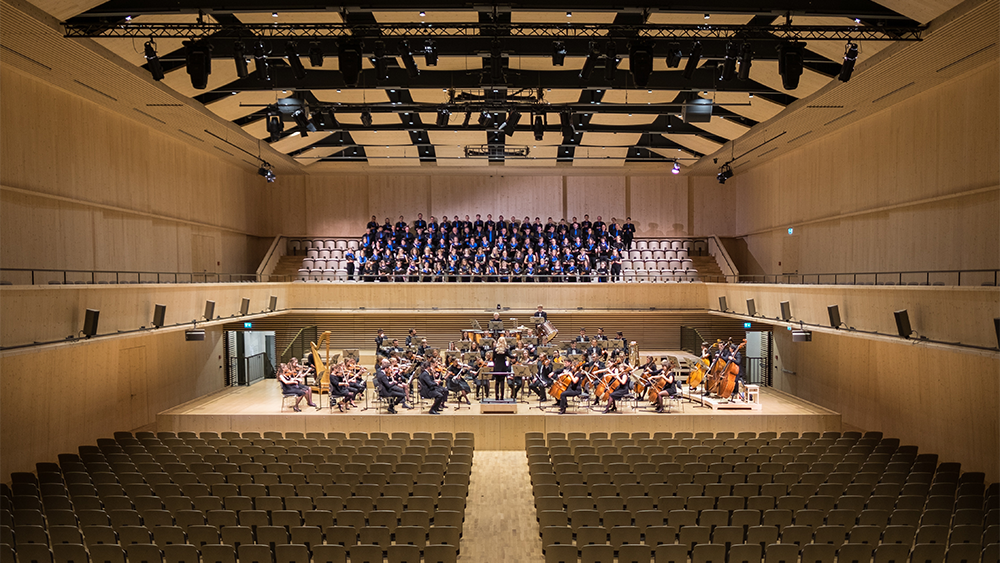 Another way to grow your donor pool is to collaborate with well-known arts organizations in the community. Can you include another organization in your program? Can you co-host an event or workshop? Can you hold a joint fundraising event? Can you offer complimentary tickets to a performance? Find arts organizations with a strong reputation and following in the community and begin to cultivate those relationships through collaboration!
Look Up Political Giving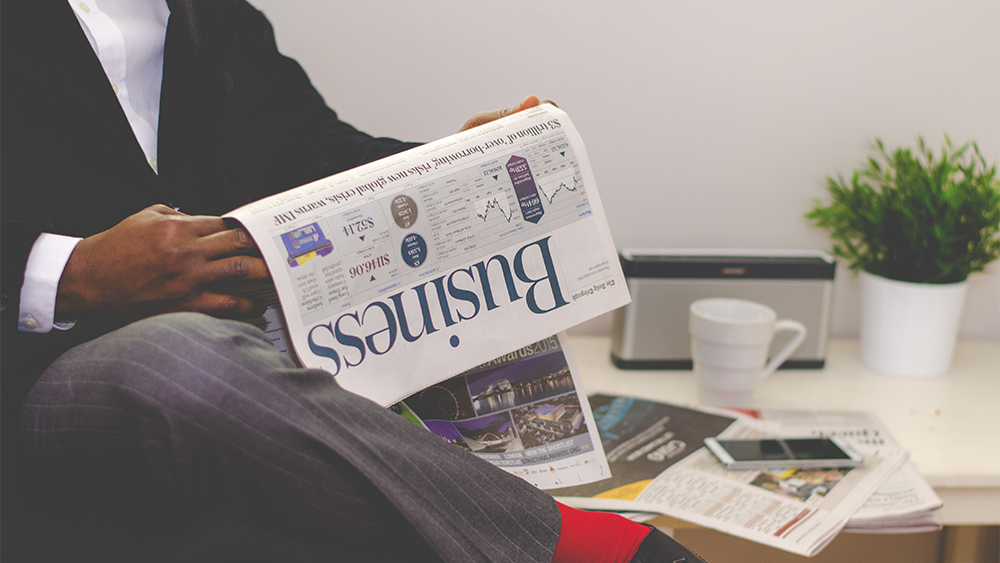 According to 4aGoodCause, individuals who give even just one lifetime Federal Election Commission gift of $250 are in the top 6% of the U.S. population. In short, they have money PLUS a history of giving. You can search FEC.gov to find records of political giving by individual as one other source of finding major donors.
Utilize Marketing to Find Major Donors
Use marketing to your advantage in order to attract major donors. Make sure to have a list of sponsorship and donor opportunities available on each of your marketing channels and ask your marketing committee to help promote them.
Here are a few ways to do this:
Prominently place your sponsorship and donation opportunities on your website
Send targeted emails to your donors or most engaged email subscribers with links to your sponsorship/donor opportunities online
Run a list of your most engaged followers on Facebook and schedule a boosted post with sponsorship/donor opportunities online
In your concert ticketing platform, run a list of most-attended concerts audience members, and send a targeted email to them with sponsorship/donor opportunities online
Ultimately, finding major donors is all about research and networking. Invest some time getting to know other arts organizations, nurturing existing prospects, and attending events in your community to meet potential donors.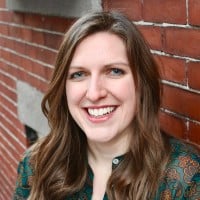 Tori Cook is the former Director of Sales & Marketing at Chorus Connection, an active board member of the Greater Boston Choral Consortium, and a soprano with the Tanglewood Festival Chorus. In a past life, she was the Music Director of the Harborlight Show Chorus and President of Chorus pro-Musica. When not making music, she daydreams about adopting a golden retriever puppy and scuba diving to exotic locations around the world.