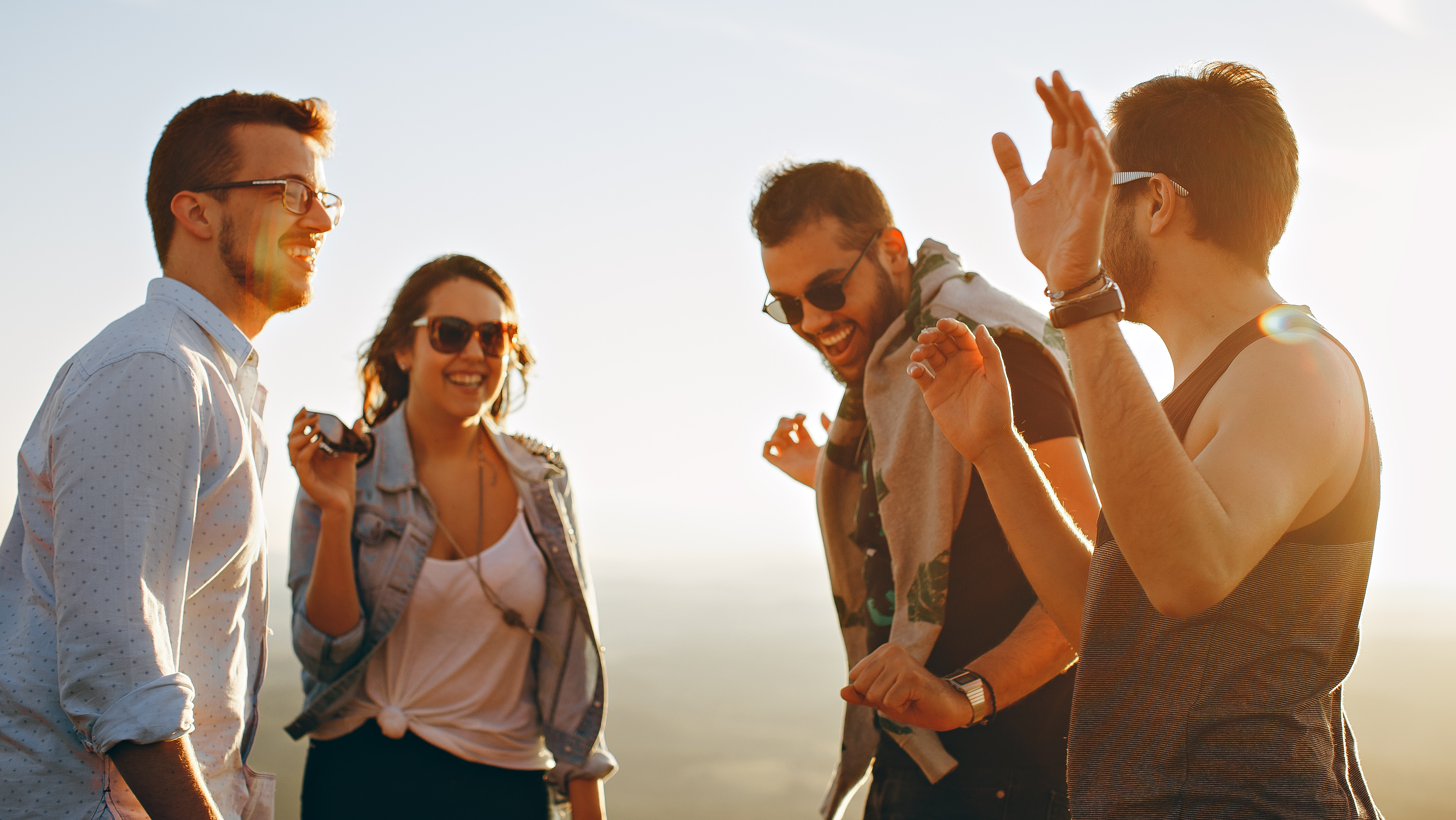 Chorus Connection is more than a place to store member data for community choruses; it's a comprehensive chorus management tool that empowers choruses to build a real community for their members! The system enables choruses to communicate effectively with their members, engage singers in a meaningful way, and keep members invested in the organization.
This article will give Membership Committees a framework for using Chorus Connection as a tool to engage singers.
Use the Membership Directory to Build a Community
In your free trial or Chorus Connection account, navigate to: Chorus Connection>Members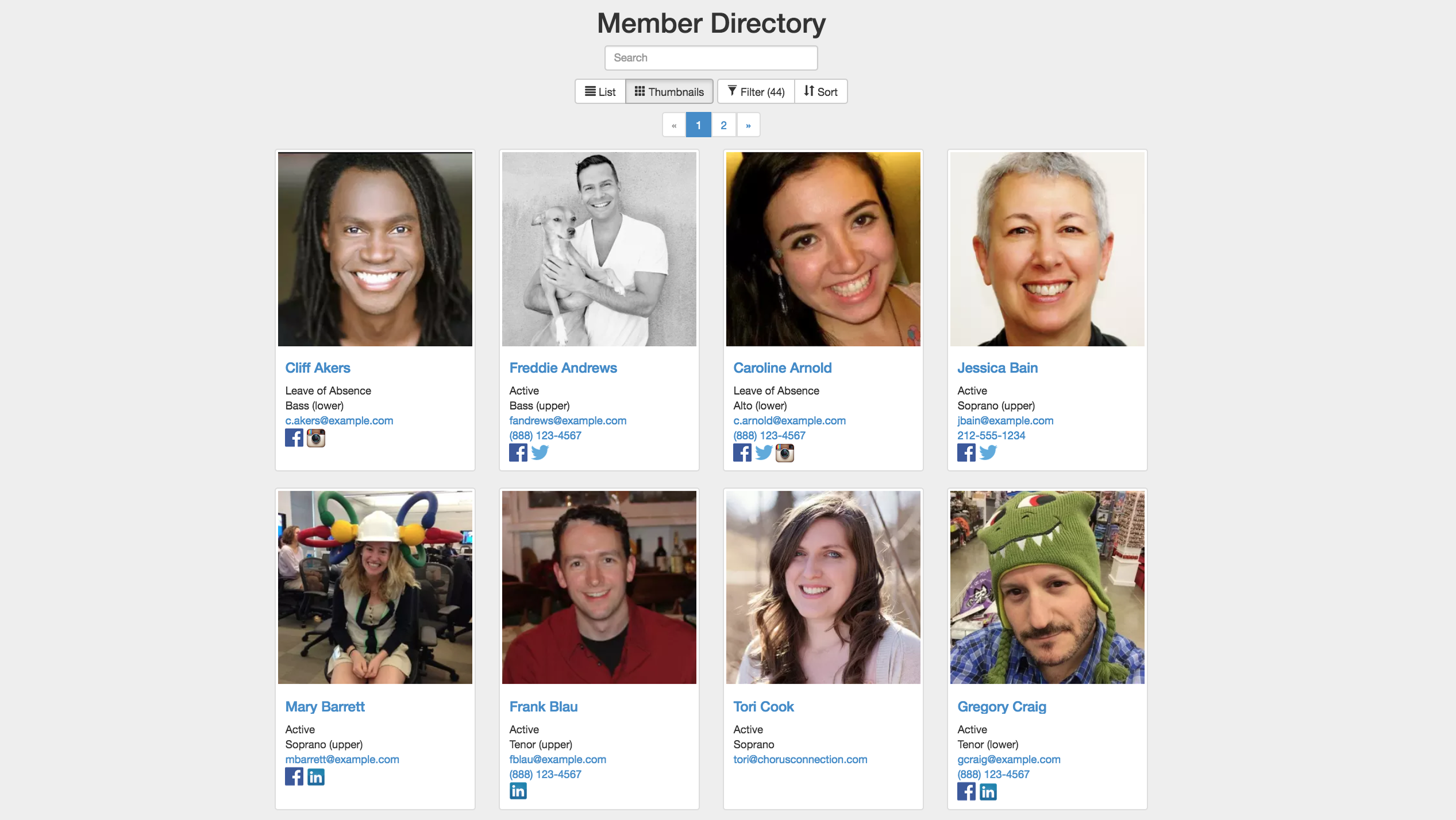 Get to Know Your Members
Getting to know your members is the most important step in building a community. The Membership Directory gives you an insight into fun facts and information about your singers. Use this information to engage and connect with the members. If you plan member networking events, you can even use this information for a fun party game!

Celebrate Birthdays, Anniversaries, or Other Important Dates
Every member has a spot on their profile to list their birthday and their choir anniversary. Use this information as a way to celebrate your members! Post birthday/anniversary announcements on the Bulletin Board or Dashboard, sing "Happy Birthday" in rehearsals, or even post announcements in the concert programs. You can even use Custom Fields to keep track of other important dates.
Use Files to Keep Members Informed
In your free trial or Chorus Connection account, navigate to: Chorus Connection>Manage>Files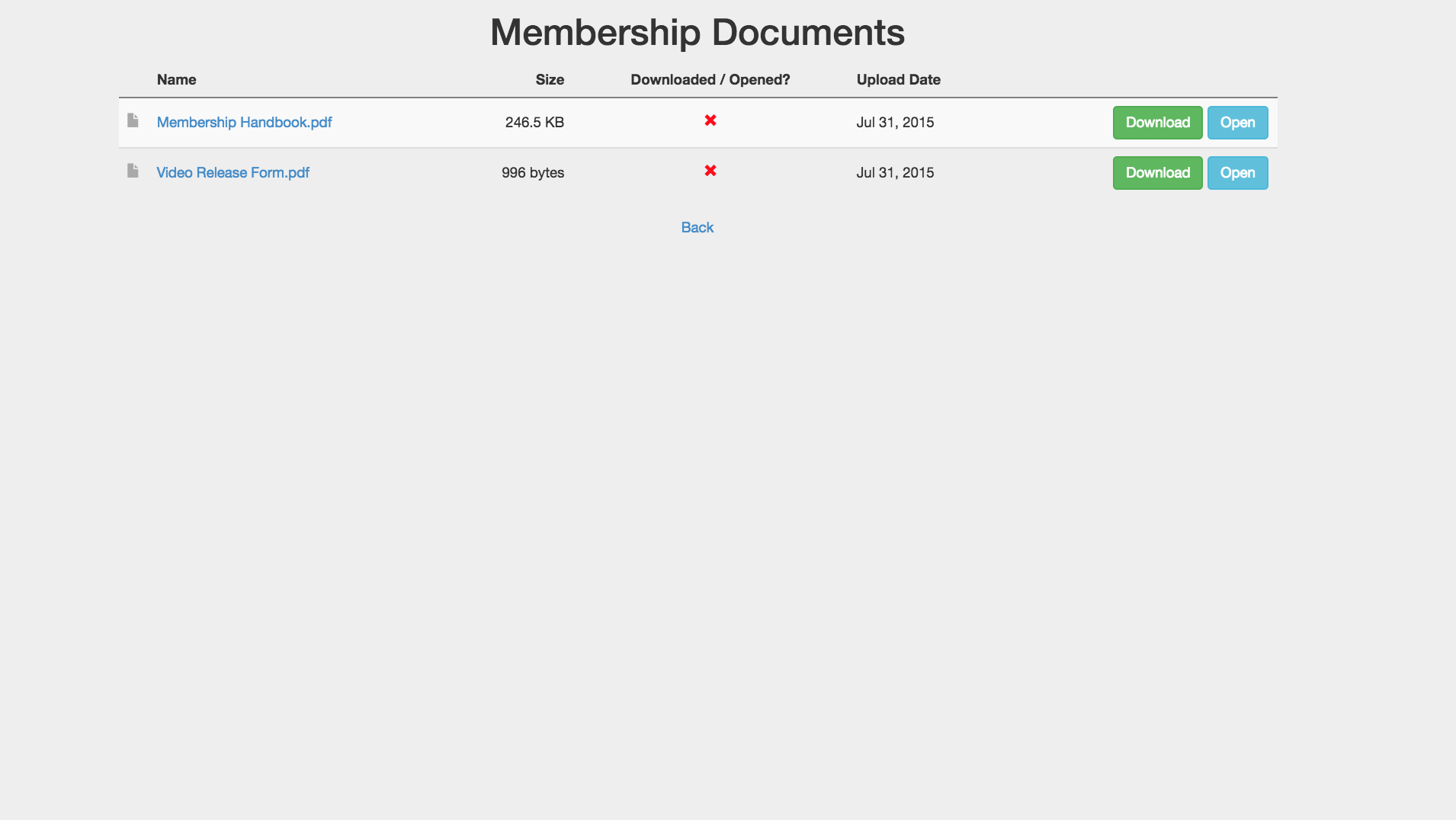 Store Important MEMBER Documents and Materials
Using Files in Chorus Connection, set up a "Member Documents" folder. Upload your member handbook and any other members-only materials such as:
Attendance requirements

Performance guidelines

Member responsibilities

Member benefits

Member dues
Create a New Member Onboarding Folder
Do you have or are considering implementing a new member onboarding program? The folders within Files can help you sub-categorize important information for new singers. Upload any new member assignments, presentations, or materials here. These folders can even be restricted and hidden from other users in the database.
Save Member Opportunities for Involvement
Successful Membership Committees are experts at motivating singers to participate in chorus activities. In Files, create a folder for member involvement opportunities. Materials might include:
Volunteer opportunities
A guide to promoting the concerts to friends and family
Marketing and social engagement opportunities
Information about donating to the annual fund
Sample email to send to friends interested in joining the choir
Corporate sponsorship packet and advertising rates to send to their employer
Sample File Organization
Member Materials

Subfolder: New Member Materials

Subfolder: New Member Onboarding - Month 1
Subfolder: New Member Onboarding -

Month 2
Subfolder: New Member Onboarding -

Month 3

Subfolder: Rehearsal and Practice Information & Guidelines
Subfolder: Performance Information & Guidelines
Subfolder: Member Involvement Opportunities
Use Bulletin Board & Dashboard to Keep Members Engaged
In your free trial or Chorus Connection account, navigate to: Chorus Connection>Manage>Bulletin Board and Chorus Connection>Manage>Admin Settings>Dashboard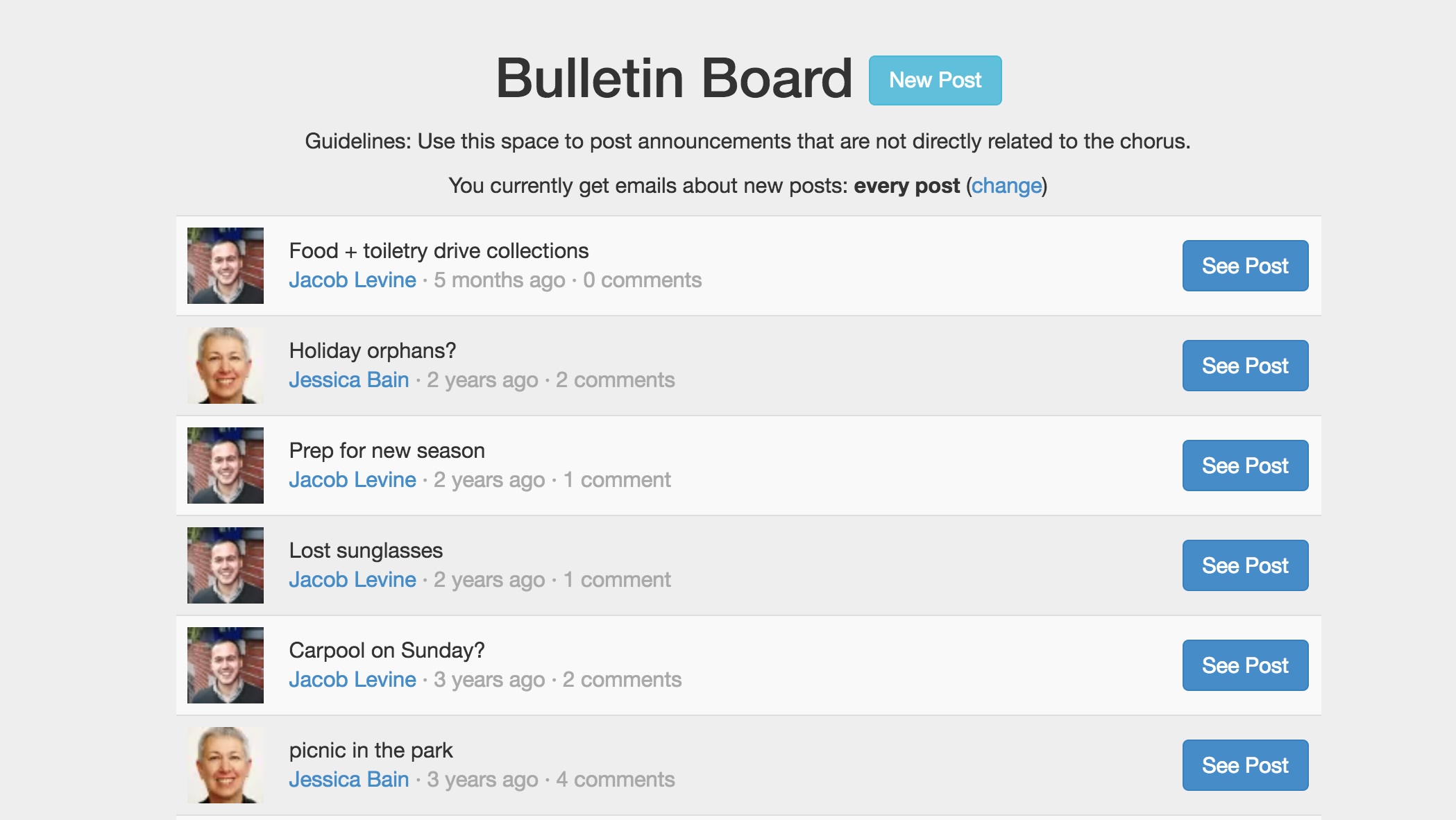 Get Feedback
Ever needed feedback from the chorus? Use the Bulletin Board as a way to get immediate feedback directly from the members. You can also use the Bulletin Board or Dashboard as a way to direct them to an outside survey, if needed.
Send Member Shoutouts
Acknowledgement is key to running a successful volunteer-based organization like a community chorus. Singers and chorus volunteers like to be recognized for their efforts. Use the Bulletin Board or Dashboard as a way for you or other members to give shoutouts and praise to fellow choir members! "Sopranos were rockin' it today!"
Post Weekly Challenges for Members
Challenge members to stay involved with the organization by posting "weekly challenges" to the Bulletin Board or Dashboard. Challenges might include inviting friends to the concert via Facebook, introducing yourself to someone new in the chorus, or practicing their most difficult passage in the music. Weekly challenges are a great way to keep members motivated and they help the chorus in small, but meaningful, ways!
Use Groups to Effectively Communicate with Members
In your free trial or Chorus Connection account, navigate to: Chorus Connection>Manage>Groups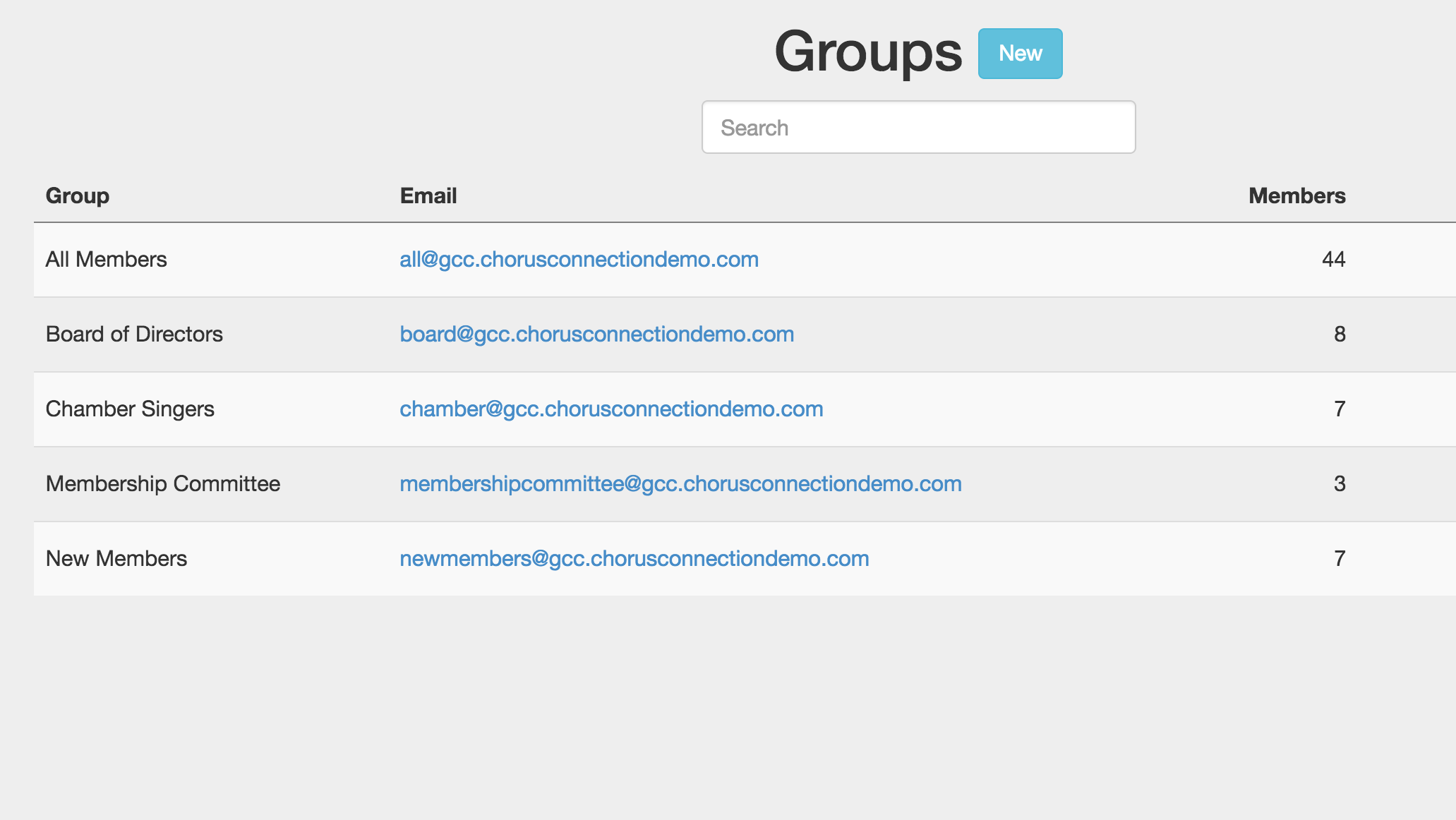 Set Up Member Groups
The Groups tool in Chorus Connection allows you to create and segment members into email distributions lists. For example, you may wish to create a Group for your Membership Committee so you can communicate and plan effectively. Or perhaps a "New Members" group to be used in new member onboarding. (Note: Sections already have their own email lists.)
Keep Track of Action Items in Email Archives
Once you have sent emails out to your Membership Committee or other member lists, all emails related to that distribution list are then archived in Chorus Connection's email history area. You will be able to see a full list of emails sent to distribution lists in which you are a member. Easily monitor activity and keep up with action items from the most recent communications without having to sift through your email inbox!
Use the Calendar to Plan Member Events
In your free trial or Chorus Connection account, navigate to: Chorus Connection>Manage>Calendar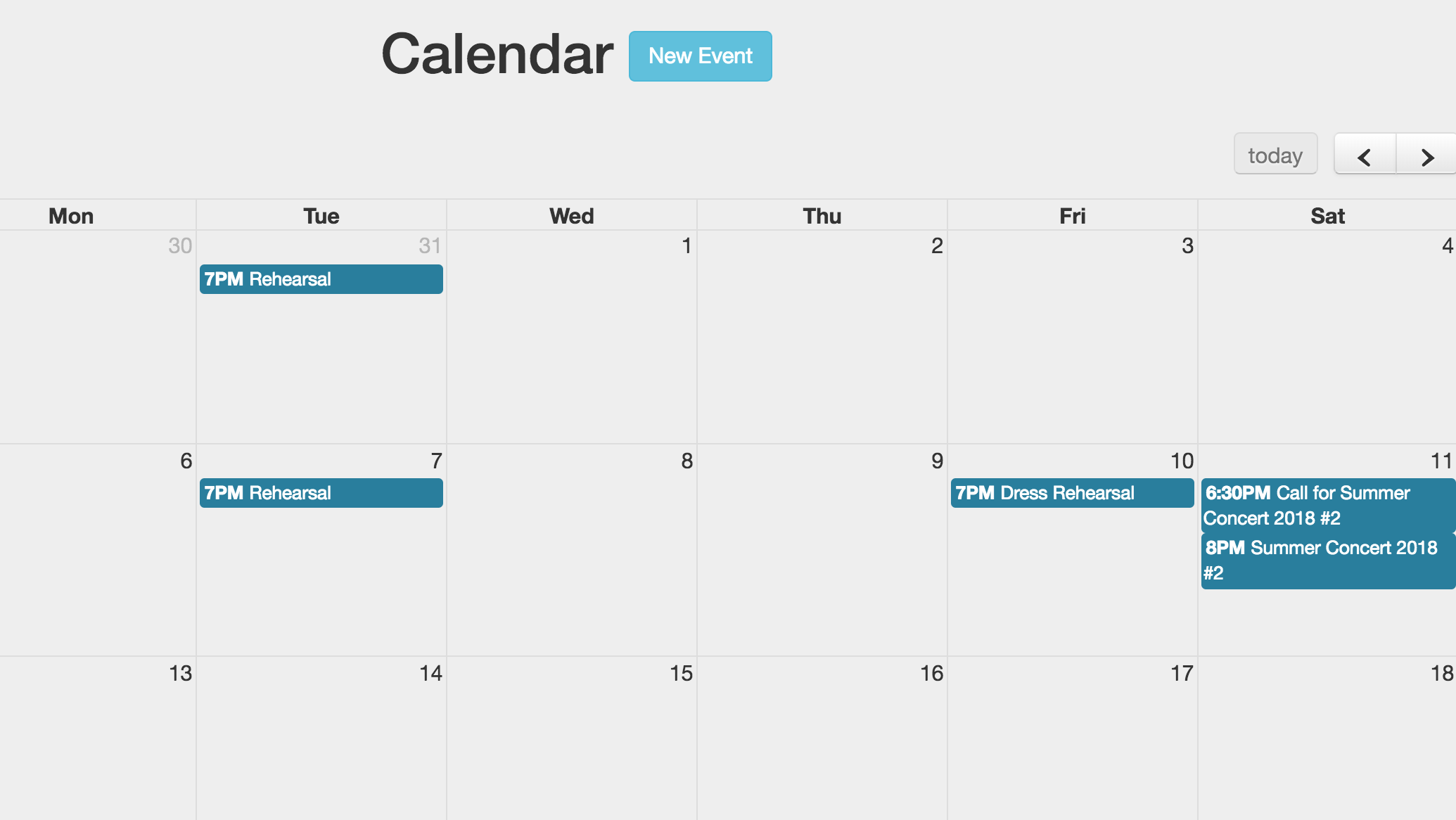 Plan Member Networking Events
Events are another great way to build a sense of community with your members! Use the Calendar to schedule networking events for the chorus. Every event can be segmented based on your Groups. So if, for example, you have a new member event, you could set up an event that is only visible to your new member group!
There are so many ways that Chorus Connection can help Membership Committees succeed. We'd love to show you around Chorus Connection and help you customize it to meet the needs of your chorus. Book a demo today with our Chorus Management Specialist, Kenny, to learn more!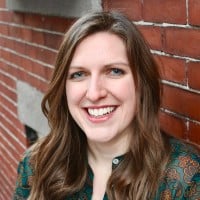 Tori Cook is the former Director of Sales & Marketing at Chorus Connection, an active board member of the Greater Boston Choral Consortium, and a soprano with the Tanglewood Festival Chorus. In a past life, she was the Music Director of the Harborlight Show Chorus and President of Chorus pro-Musica. When not making music, she daydreams about adopting a golden retriever puppy and scuba diving to exotic locations around the world.