Your chorus staff and volunteers work hard to make sure your organization runs smoothly. Yet still, there's never enough time in the day. #amiright
When time is standing in the way of your chorus's success, it's time to consider a better solution: choir management software.
Choir management software, like Chorus Connection, offers a variety of features to improve the operations of your chorus. Perhaps its most important role is saving time for your team to focus on what really matters - making music and bringing in the big bucks.
We did the math. And well, it's not an exact science... but we think you'll be surprised by how much time you can save using only four of Chorus Connection's features. Check out this infographic which breaks it down!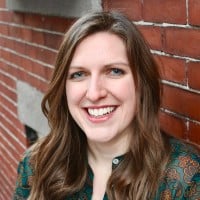 Tori Cook is the former Director of Sales & Marketing at Chorus Connection, an active board member of the Greater Boston Choral Consortium, and a soprano with the Tanglewood Festival Chorus. In a past life, she was the Music Director of the Harborlight Show Chorus and President of Chorus pro-Musica. When not making music, she daydreams about adopting a golden retriever puppy and scuba diving to exotic locations around the world.