https://www.chorusconnection.com/concert-and-rehearsal-management/#riser-charts

The goal of choir management software is simple: instead of using numerous tools to manage your chorus (spreadsheets, Dropbox, Google Groups, PayPal, more spreadsheets, etc.), you should be able to manage everything in one place. Which begs the question...
What Does Choir Management Software Actually Do?
Specific features vary from vendor to vendor, but here are some of the most common:
Who Can Benefit from Choir Management Software?
Everyone in the chorus can benefit from choir management software! It can...
Save time for your leaders, including chorus managers, section leaders, artistic staff, board members, and committee volunteers.
Make it easier for singers to find important information.
Give singers simple ways to learn about and connect with each other.
How Much Does Choir Management Software Cost?
Pricing varies from vendor to vendor and is usually roughly based on the size of your organization. Chorus Connection, for example, costs $240/yr* for a chorus with up to 25 users** and $1800/yr* for a chorus with up to 300 users**. You can find a complete list of prices here.
* Prices are for annual billing.
** Includes singers, staff, and anyone else who will need access to the system.
How Do I Get Started?
Interested in learning more? Sign up for a free trial or schedule a demo!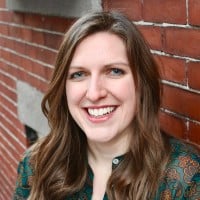 Tori Cook is the former Director of Sales & Marketing at Chorus Connection, an active board member of the Greater Boston Choral Consortium, and a soprano with the Tanglewood Festival Chorus. In a past life, she was the Music Director of the Harborlight Show Chorus and President of Chorus pro-Musica. When not making music, she daydreams about adopting a golden retriever puppy and scuba diving to exotic locations around the world.