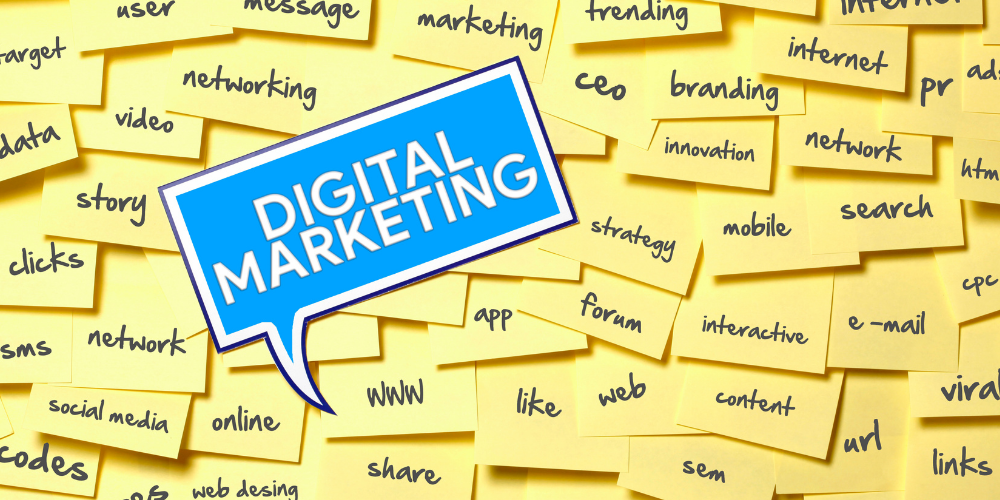 Welcome to the second installment of our series focused on crafting a winning digital marketing strategy for your chorus. If you haven't already, take a look at Part 1 of the series, which provides an introduction to the digital marketing ecosystem. This installment will dive a bit deeper into the more complex elements of the digital marketing funnel. It will provide an overview of measuring and optimizing your digital strategy to yield the results you want. So, without further ado, let's dive in!
Google Analytics
If you aren't yet using Google Analytics, I highly recommend doing so. Simply put, there is no better tool to monitor traffic to and through your website. It's also completely free of charge.
What Google Analytics Tracks

The platform not only tracks how many visitors there are to your site, but also where they came from, what elements they interacted with while on your website, how long they were on each webpage, and when they left the website. This data is aggregated into easy-to-analyze visuals that will allow you to track trends over time to help inform your overall strategy and optimize your website's effectiveness.

New vs. Returning Visitors

One extremely valuable feature is the ability for Google Analytics to segment out new vs. returning visitors. To do this, Google appends a unique ID to each user and can track when they come back to your site. This information can then help provide insight into which page(s) of your website are getting the most traffic and how you can effectively retain that traffic.

Where They're Coming From

Finally, Google Analytics allows you to break out which channels generated the most traffic, whether that's organic search, paid search, social media, etc. This makes Google Analytics a valuable partner for platforms like Facebook Ads Manager, which allows you to track the complete user journey from clicking a link on Facebook through to your website.
Ready to get cracking? Google has a free course called Google Analytics for Beginners to help you master things in no time.
Search Engine Optimization
Commonly referred to as SEO, Search Engine Optimization is the practice of improving your website to increase its visibility, so it ranks higher whenever someone searches for your organization on Google. Organic search, or "Googling," is still one of the most effective ways for people to discover and access your website, so having a good SEO strategy is crucial for improving the amount of traffic to your website. The notion of SEO can be complex, but here's an excellent place to start:
Keywords

This is the best place to start your SEO journey. It involves analyzing what keywords your website is already ranking for and what other keywords users are searching for. When you type in your choruses name into a Google search, it's likely your website is one of the top links. You can further increase your ranking by going a step further and seeing what other words or phrases people are searching for that may be relevant to your chorus.

Content

Once you understand which keywords generate the most traffic to your website, improving your website's actual content and layout can significantly impact SEO. Search engines like Google tend to up-weight high-quality content, so it's essential to have a content strategy that emphasizes compelling content that provides a positive user experience.

Links One of the more tactical elements in improving your SEO is incorporating keywords into links. Instead of a randomly-generated URL, most website management platforms allow you to customize links to aid this effort. For example, a URL such as https://blog.chorusconnection.com/5-tips-for-rebuilding-your-youth-choir-post-pandemic will inherently rank much higher when users search for those keywords. If you aren't yet customizing your links, it's an easy fix that will yield substantial results.
As an additional resource, check out these free SEO tools to help get you started.
Retargeting
Have you ever searched for a product online, only to later find the same product advertised on social media or the sidebar of other websites? That's called retargeting or "remarketing." While some may see it as creepy, it's very common and relatively straightforward. Using website tags known as "cookies," retargeting allows you to track your past website visitors wherever they go across the internet. As a result, you can continue engaging with them across the digital marketing landscape.
How do you make this happen? For choruses, your best bet is to leverage social media: Using Facebook's Custom Audience

feature in Facebook Ads Manager, you can retarget people who visit your website on their Facebook or Instagram accounts.

What kind of content should I use to retarget?

This is an excellent question given that most choruses -- unlike brands -- don't have a "hard" product to sell. The beauty with remarketing is that you can essentially create any kind of content you want -- whether that's promoting an upcoming concert, sharing info about auditions to prospective members, or highlighting any merchandise that

people may be able to purchase from your website.

Leverage your existing database. You likely have a database of email addresses belonging to potential donors, audiences, and members -- which you can use to retarget them. For example, when it comes time to renew season subscriptions, retargeting these individuals on social media could prove extremely useful in retaining their subscriptions. Just be sure that you comply with privacy laws and regulations regarding the use of email addresses. If you have any questions regarding what you may/may not be able to do, here

is a great resource.
Now that you're well on your way to becoming a digital marketing maven, what elements do you want to learn more about? Let us know in the Comments section below, and keep your eyes peeled for more digital marketing resources!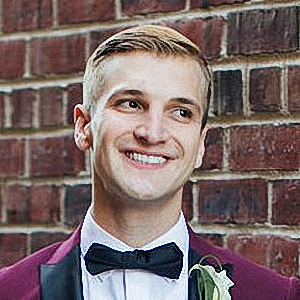 Nick Deyo is Social Media Manager at Chorus Connection. As a former singing member and Board Chair of the NYC Gay Men's Chorus, Nick is a performer and avid lover of the arts. He firmly believes that music allows for meaningful expression, and is passionate about sharing his expertise with performing arts organizations. When not singing, Nick enjoys cooking, traveling, being active, and exploring new things.