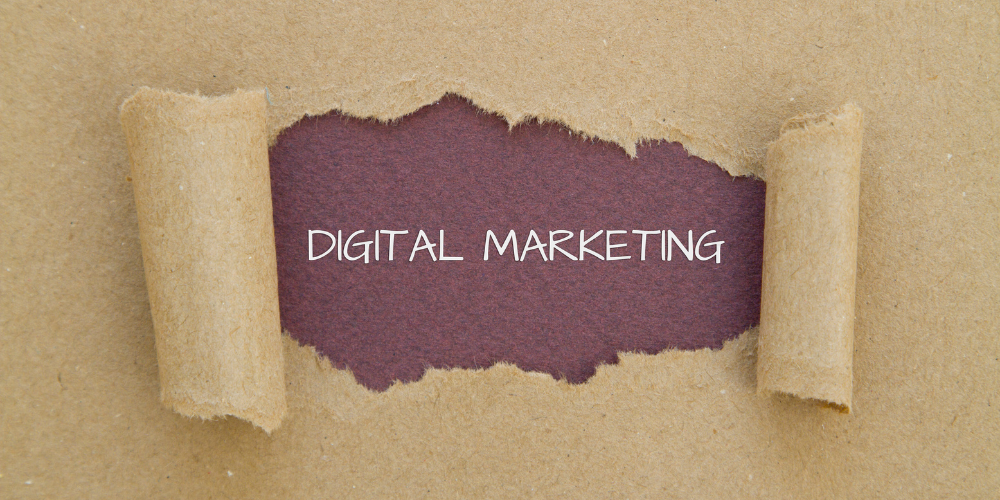 Digital Marketing. For some, it's an exciting endeavor, filled with opportunity, potential, and results. For others -- particularly those of us in performing arts organizations -- it can elicit unease, frustration, and even fear. Regardless of where you may fall on that spectrum, developing and executing a successful digital marketing strategy for your chorus is much easier than you may think, and we're here to break it down for you.
It Starts With a Cohesive, Cross-Platform Strategy
It may go without saying, but any successful digital marketing program boils down to one word: strategy. With so many channels and platforms making up the digital marketing ecosystem, it can be a real challenge to pinpoint which areas to focus on and what to prioritize first. A winning digital marketing strategy involves setting quantifiable objectives across digital channels, segmenting and targeting specific audiences, leveraging tools to measure and track your success, and conducting ongoing testing.
Whether you're just embarking on the journey or already have a well-crafted digital marketing plan, it's always worth re-visiting your strategic approach to ensure you're meeting your objectives.
Website
Your website is your calling card, a digital hub where you drive your audience. It's an essential and worthy investment to house your chorus' brand and is a crucial tool to promote performances, sell tickets, fundraise, and connect with your audiences.
Ensure your website is easy to navigate, formatted clearly, and up-to-date. These are the foundational elements that will set you up for better success.

Optimize your website for all devices. This can be done via Responsive Web Design, which means that your website will dynamically change its appearance and formatting depending on the screen size and orientation of the device being used to view it. This allows for a seamless and positive user experience regardless of whether they're using a computer, tablet, or mobile phone. . The good news is that most website providers such as GoDaddy

and

Squarespace

have automatically built this functionality into most of their templates, so it shouldn't involve a big lift on your end.

Make sure your message is easy to find. When pointing a user to your website, you never want them to hunt for what they're looking for. For example, if you're trying to sell tickets to a concert, that should be one of the first things they see on the website after clicking a link. Utilize custom landing pages, homepage sliders, and clear site navigation to aid in this endeavor.

Start a blog! As a complement to the other parts of your website strategy, having a blog does well to put a human connection to your chorus' brand, and many websites have a blog template built-in.
Email
Having a robust email strategy can be very effective, whether you're using it to engage with your audience, members, donors, or your broader community. While email may not get as much attention as social media or other forms of marketing, it's still a terrific way to generate potential leads, sell tickets and subscriptions, build your donor database, and generate donations.
When it comes to email marketing, be sure to keep the following in mind:
Build your email database. Your email marketing program will only be as good as the size of your list, so capture email leads as often as possible. It also benefits you enormously to segment your database, and have sub-lists of donors (by contribution amount and frequency), members, prospects, etc. That way you can develop and send customized, relevant, and targeted emails depending on which audience they belong to. Email providers such as

HubSpot

and

Mailchimp

make it a breeze to manage your databases.

Play with fun, engaging Subject Lines. With the plethora of emails we all receive every day, having a subject line that stands out can go a long way in improving your email open rates. For example, a subject line that is more prescriptive like "Winter Concert Tickets On Sale Now" essentially gives away the content of the email, whereas a subject line like "See What We Have In Store For Winter 2021" creates a sense of intrigue and excitement, and will generate a higher open rate. Keep in mind that your subject lines should be compelling but concise. As a general rule, we recommend between 20-50 characters, so they don't get cut off.

Ensure a healthy balance of text/imagery. No one wants to read a novel when they open an email -- be sure to break up any text with graphics, images, or links. Make sure the text is able to be read without scrolling in, especially on a mobile device. Pro tip: try promoting video content by embedding an animated gif into the body of your email to increase your click-through rate.

Make sure your call-to-action (CTA) is clear and prominent. Your goal should be to generate clicks from the email. Whether it's "Buy Tickets" or "Donate Now," be sure that the CTA button stands out boldly.

Experiment and test to see what resonates with your audience. It can be as simple as conducting an A/B test to see which of two subject lines generates a bigger open rate. Or using two different images to see which one leads to more clicks. The beauty here is that you can run tests like this on an ongoing basis, and the results will give you a clear read as to what your audience prefers.
Social Media
Social media continues to be a crucial component of any digital strategy. It's often the "front lines" of your digital presence, arguably the most public-facing channel to connect with your audience. Like all facets of digital marketing, there is no one-size-fits-all approach. It is up to you to identify which social channel(s) are your priority and begin investing in them accordingly. If you're looking for a deeper dive into the world of social marketing for choruses, be sure to check out 10 Social Media Best Practices for Choruses.
The world of digital marketing is complex, but also worth mastering and relatively intuitive once you put your strategy to work for you. Do you have any more tips or best practices? Please add them to the Comments section below!
PS - Keep your eyes peeled for Part 2 of this series - coming soon!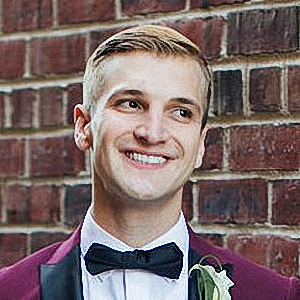 Nick Deyo is Social Media Manager at Chorus Connection. As a former singing member and Board Chair of the NYC Gay Men's Chorus, Nick is a performer and avid lover of the arts. He firmly believes that music allows for meaningful expression, and is passionate about sharing his expertise with performing arts organizations. When not singing, Nick enjoys cooking, traveling, being active, and exploring new things.