Stephanie Helleckson conducts the North Fork Community Chorus
"Worthy is the Lamb that was slain! Amen!" As the last powerful chord of Composer and Artistic Director André Thomas's Mass rang out through the Kansas City Hall, the entire Tallahassee Community Chorus (TCC) beamed with joy. There is something incredibly powerful about singing with 300 other voices and a full symphony orchestra in one of the most beautiful halls in the country. We had traveled to the ACDA conference, performed a uniquely American Gospel Mass, reached a pinnacle of TCC choral performance - and boy, did we feel good.
Six months after singing that final "amen," I found myself in a completely different choral world. I had moved from Tallahassee, Florida, with its abundance of choral communities, collective choral pride, and nearly 200,000 residents, to Paonia, Colorado, a rural town of 1500 people with one struggling community chorus. When I took over directing that North Fork Community Chorus (NFCC), it had barely 30 members, a stark contrast from the TCC's 300-strong sound. And yet, conducting the NFCC has been the absolute highlight of my career and has taught me more about directing and managing a choir than formal education ever could.
Throughout this series of articles, I'd like to share with you the powerful, sometimes counterintuitive truths that I've learned from rural community choirs and open a dialogue about how each of our choirs, no matter the size, can benefit from the wisdom of these ad hoc rural choral communities. Then, at the end of each article, look for suggestions to help you apply these concepts to your choir!
Rural vs. Urban
So what is the difference anyway? What makes a rural choir different from a more urban experience? Of course, anyone who has been part of multiple choral communities knows that the music itself and the singers' passion is the same no matter where you are. But context does impact how our choirs are structured and what purpose they serve within the broader community.
With larger communities come both more opportunities and the luxury of specialization. In a large urban community chorus like the TCC, the focus on making beautiful choral music can come first, followed to a lesser extent by community and socialization. There is an accurate assumption that these secondary elements are available via other activities within the community and that each choral member is also part of several other communities outside of the choir. An urban choir can afford to put the music first and let other organizations address their members' social and communal needs.
On the other hand, in a rural community chorus such as the NFCC, choir practice may be the only community activity happening that week, and some singers may be traveling upwards of 60 miles to participate. This shifts the primary focus from the music itself onto the human connections forming communities among the singers. Other organizations often do not meet social and communal needs and become an integral part of the rural choir's success.
Of course, there's nothing inherently better or worse about either of these approaches; they have evolved to suit the communities in which they exist. But rural choral environments offer us a window into the essential elements of choral formation and provide lessons about fundamental human needs and how choirs fulfill some of those needs. No matter the current size of your choir, taking a deeper look into the workings of rural choirs and what they have to teach us can give us insight into how to make any of our choral communities more fulfilling, integrated, and enduring.
The Core of Rural Community Choirs
What do soup, LGBTQ+ rights, and the Pittsburgh Synagogue Shooting have in common? In my experience, they were all part of choir rehearsals when I served as Music Director for a small church near the Georgia border. As part of a small semi-rural community fabric, the church and the choir served as some parishioners' entire social experience. For example, one night during finals, a choir member presented me with home-cooked soup, knowing I was 2000 miles from my family with very little time to cook comfort food. One night another stayed late after rehearsal to discuss her mixed feelings on the disconnect between the church's stance regarding LGBTQ+ individuals and her daughter's identity. She needed someone to listen and help her work through the internal conflict she was experiencing. And following the October 27, 2018 shooting at the Tree of Life synagogue in Pittsburgh, the group unanimously agreed to learn a new Hebrew call to prayer in less than 30 minutes before the service to show solidarity and support for the Tree of Life community in their own small way. In rural communities like this, choir isn't just singing, or even primarily singing; it's community and human connection, with a dash of music thrown in.
In other words, rural community choirs are communities first and choirs second. Just acknowledging this fundamental difference in purpose can lead to earth-shattering revelations about priorities and structure. For example, suppose we were to set aside, for just a moment, all of the musical value of our choirs. What other values are we providing to our communities? Of course, we all know that the value of singing in a choir goes well beyond the music itself, but what do those other values look like when separated from the musical benefits?

Community First
Rural choirs provide some very clear illustrations of non-musical benefits that stem from choral singing. For example, the slowed progression of dementia is a well-documented side effect of singing in a choir, as are increased lung capacity and aging voice speech capability benefits. These become crucial in small communities with fewer programs for the elderly. At a Wednesday night rehearsal, I have had older chorus members casually mention that this is the first time they've seen or spoken to another human since their church met on the previous Sunday. Choir is helping them maintain their mental, social, and vocal health in ways that are rarely available via other means within small communities.
Similarly, benefits such as inter-cultural tolerance and intergenerational connectivity are thrown into sharp relief in communities where choir rehearsals may be the only local option for accessing some of these necessities. Choirs are one of the few activities that can be open to all ages and most abilities, without discrimination. Furthermore, according to the 2020 census, the county where the NFCC is located is almost 95% white, with very few opportunities to interact with non-European cultures. Singing music from Black, First Nations, Asian, and other minority traditions provides rare opportunities to engage with the world beyond the singers' own social circles. Singing music from other traditions, accompanied by education about those traditions, can comprise a rural choir member's entire exposure to cultures that differ from their own.
These beneficial side effects of choral singing are often naturally present within smaller choral communities, but they can become obscured in larger communities where specialization separates the musical components of singing from the non-musical. This brings us to a difficult question: how can we, as choral leaders, create and maintain these valuable non-musical benefits within our choral communities, regardless of size or location?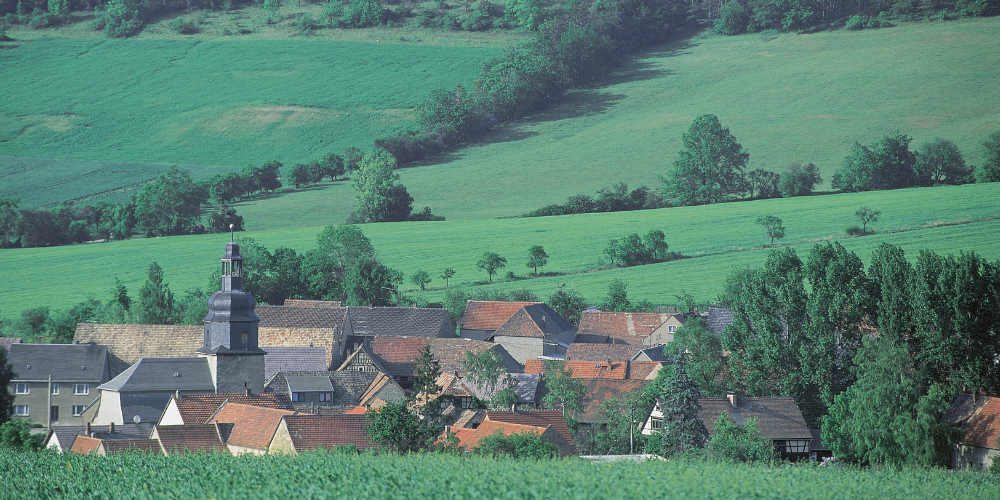 Ideas for Building Community
There are many ways to nurture and create space for community to grow within your choir, and you're almost certainly already doing some of them. Below is a list of simple activities to get your ideas flowing. If you're already doing one or more of these, look at the next one and see if there's a way to work it into your next choral season!
Rehearsal Snack Breaks
As a director, it's easy to think of rehearsal breaks as "wasted" time. In reality, a short, 10- or 15-minute break in the middle of your rehearsal serves several key functions. It allows your singers a break to refocus, provides a non-disruptive opportunity for bathroom and water breaks, and gives choir members a moment to stretch or otherwise check-in with themselves before continuing. To build community, try adding snacks; food brings people together in ways psychologists still strive to understand. This doesn't need to be a lot of work either - I use a rotating potluck model, where each section (or alternating SA and TB) is responsible for bringing snacks on consecutive weeks.
Ridesharing
Ridesharing is great for encouraging older members to continue participating through the darker, colder months and for including students or low-income members who may not have vehicles. Provide a signup sheet (paper or virtual) where your members can either volunteer to pick people up or ask to be picked up, as well as their contact info. This is a great opportunity to have a volunteer look at a map and help pair up people who live close to each other so they can carpool together. Ridesharing is particularly effective when one of your performances or rehearsals isn't at your usual location!
Sectionals
As directors or administrators, we often look at sectionals as grueling stints of repeating parts over and over to secure basic pitches and rhythms. However, that view foregoes the hidden social benefits of sectional rehearsals. Instead of scheduling your own tightly-regimented sectional rehearsals, encourage a choir member or two in each section to host independent sectionals without your interference. This is an excellent place for Board members singing in the choir to step in or for you to encourage a more advanced singer to take on additional responsibility. The less official these sectionals are, the more community they will build.
Post-Concert Parties
There's a reason theatre performers have made the cast party a longstanding tradition! Going over your recent performance in an informal, relaxed setting is one of the fastest ways to build community and camaraderie among your choir members. The key component to a successful post-concert party is listening to or watching your recent performance as a group. From a directing standpoint, this is an excellent opportunity to show your singers what they look and sound like when they perform and to open a dialogue about which things the choir is proud of and which things they would like to improve upon. From a social standpoint, throw in a little food (potluck, restaurant, catering, it doesn't matter), and you have an instant five-star community-building event.
Mentorship
This one can be a bit trickier to organize but helps build community in places where community sometimes falls through the cracks. Unlike school choirs, community choirs tend to have a very low turnover rate, so it can be difficult for a new member to find their community within the group. Mentorship is a great way to address this and can also be a great way to give additional leadership to an advanced choir member or board member. This can even be done with directors - in my aforementioned church music director role, I had a parish council member assigned to me who checked in with me regularly to make sure I was adjusting well to my role within the parish. Again, this is a great way to make new faces and voices feel welcome and included enough to build their own community with the group.
Choir Retreats
One of the more familiar community builders is the good ol' choir retreat. Choir retreats build both community and musical skills quickly in an intensive environment for those who can attend. Does this feel out of reach for your choir? Try something simpler, such as a 4-hour sight-reading session after a picnic in the park or doing a few icebreakers and some easy vocal training before going caroling during the holidays. Already making annual retreats? Consider ways to mix up the internal communities of your group, using a cappella small groups or teams color-coded by last name instead of voice part.
Traveling Together
Travel is a big-budget item, but if you have the financial and planning power to do it, nothing brings a community together faster than collaboratively navigating a new place. Start small; a trip to several local schools in your district is a great community engagement activity with a lot of potential grant funding, or taking the choir to sing at a nearby landmark during rehearsal time can be a promising start. Then, when you're ready to undertake bigger trips, there are agencies specifically geared towards helping choirs travel all over the globe.
Hosting Another Choir
If you've already done everything else, hosting another choir to join you can be an extremely rewarding experience. The collaboration can start small, maybe with hosting your local high school choir to sing in your upcoming Messiah production or as a second choir in a double-choir work. Eventually, hosting a chorus from another country can be a powerfully transformative experience that extends your community well beyond the four walls of your practice room. Whether you partner with a local hotel to put them up or ask choir members to volunteer their spare rooms is up to you, but the result is always gratifying. Just ask the choirs of AVoice4Peace, who trade off hosting each other in Florida and Kenya!
In the end, we as choral leaders must recognize that we can't create communities alone. However, we can create the space for them to exist and provide them with the resources to form in their own time. In doing so, we create value within our communities that transcends the music we sing. Stay tuned for our next article, which will expand on how rural choirs capitalize on that value!
How does your choir build community? Share your thoughts in the comments below. Thank you!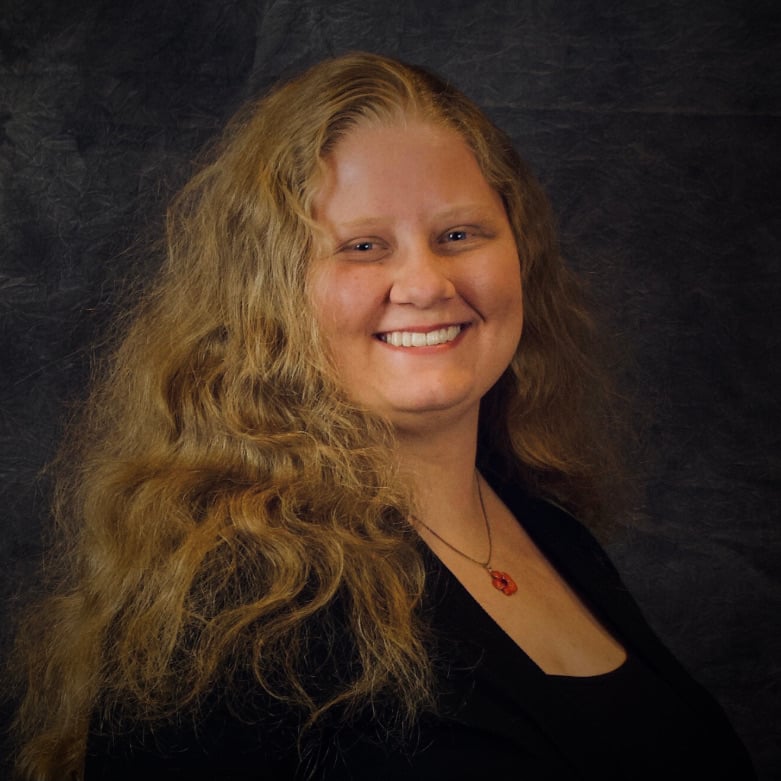 Stephanie Helleckson's parents met in a choir, and her entire family has been choir nerds ever since. Having sung under nearly 50 different conductors while living in Alaska, Hawaii, Florida, and Colorado and having conducted several choirs herself, she is a strong advocate for using choral music as a tool to bridge gaps between people, social groups, and cultures. She currently lives in Paonia, Colorado, where she directs the North Fork Community Chorus, teaches voice and violin, and manages her own writing and editing business. When not singing or writing, she can usually be found hiking in a National Park, kayaking down a new river, or experimenting with new flavors in the kitchen.