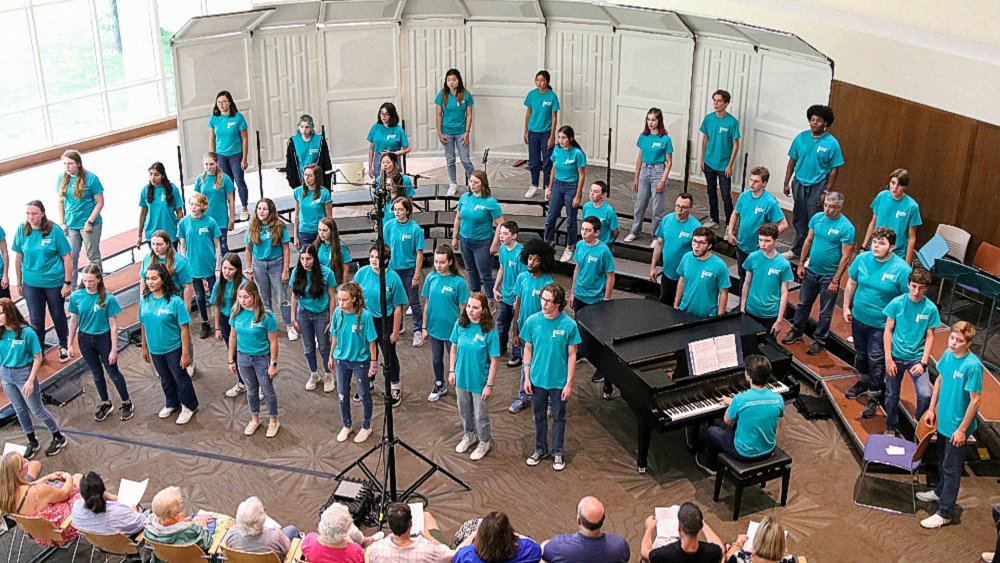 There is a light at the end of the tunnel. Of course, we may not be out of the woods yet, and things may never return to exactly the way they were. But here we are, in November of 2021, and many of us have returned to in-person rehearsals with our community, church, and school youth choirs.
We should be jumping up and down with joy, and I know many of us are grateful to not be staring at a screen for hours a day anymore. However, the truth of the matter is this: returning to in-person rehearsals is more complicated than we thought it would be.
Since last we saw our youth singers in person, they have gone through (almost) two years of mental, physical, and emotional development. Unlike adults, the hormonal and developmental aspects of childhood made adjusting to pandemic life extremely challenging for our young people. However - children are resilient. They made it through and bounced back . . . but they are different now. The children who sit before us aren't like the children who sat before us in February 2020. These children have a completely different life experience - an experience where none of us adults can totally empathize.
So how do we rebuild our programs and adjust to fill the new needs of our youth singers? The organization I founded in 2016, the South Shore Children's Chorus (Quincy, MA), has found some strategies that have been successful as we rebuild our very young program. In fact, this fall, we have a greater number of students joining our ensembles than ever before! This, however, is no accident. I believe the success is due to strategies we use, both administratively and artistically, to adjust to the changes in our children, teachers, and society.
1. Establish "rolling" admission
Wherever you are in the world, rules are slightly different. (This past summer, I took a short weekend trip to see a friend in New York City and was caught off guard when asked to present my vaccination card. Here in the Boston suburbs, no establishment had ever asked me that question.) In addition to state and city rules differing, comfortability differs from family to family. There is now a COVID vaccine for children, but appointments and the available doses can be scarce. It may still be some time before many of our youth population has had both shots necessary to be considered fully vaccinated. Families with singers under 12 may be wrestling with what to do regarding the vaccine. Singers ages 12 and up may be vaccinated and looking for a mask-free experience after many months of hiding their faces. Some families may not be interested in the vaccine at all.
If there is anything we've learned as a society since March of 2020, it's that change is unpredictable, and it can happen very quickly. As artistic and administrative leaders of youth choral programs, we need to accept this fact. In September, no one was sure what would happen as children went back to school full time at full capacity with limited space to socially distance. As parents were wrestling with returning to school and the "what-if's" that came with it, how would they handle registering their child for additional outside programming?
When jumping back to in-person programming, SSCC (South Shore Children's Chorus) took the "open door" approach. Whenever a parent would express concern, the answer was, "We are here when you are comfortable and ready!" By our first rehearsals in September, SSCC had 71 students registered to participate with us. Since that, we have had thirty more singers join our ranks, pushing our numbers over the 100 mark. This year, a large portion of that is due to our rolling admissions policy, leaving our door open as families become ready to participate in community activities again.
Rolling admissions presents some logistical and artistic challenges that have to be met with care. Our rosters seem to be changing week to week as we continue to get more requests to join the choir or visit a rehearsal. We are working to pro-rate our tuition to charge fairly when a singer joins later in the year. Our conductors have the challenge of including students on already-rehearsed music sections and making sure they interact well socially. In some ways, it would be much easier to cut off registration at a specific date as we prepare for our first concert in January. However, if there was ever a year to leave the door open, it is this one.
2. Post moments of joy on social media
Of course, step one is to make sure you have a media release waiver for every student who walks in the door. However, after that, post away! Instagram videos, Facebook Posts . . . even a TikTok trend every once and a while goes a long way with the families of our youth singers. If the singer is signed up for your program, their guardians love to see what they're up to. Often, they will share the post (which helps grab the attention of potential students, too.) SSCC posts on Facebook at least 4-5 times per week! This may seem like a lot, but it isn't difficult to do with nine different ensemble rehearsals.
What should you post? A lot of that will depend on the mission of your organization. My suggestion, however, will always be to post the silliest, most fun moment of rehearsal. That moment where the kids are dancing and laughing. This is what our donors, families, supporters, and potential singers want to see! While we continue to build vocal technique and literacy skills with our young singers, show the social media world just how awesome it is to be a part of your organization.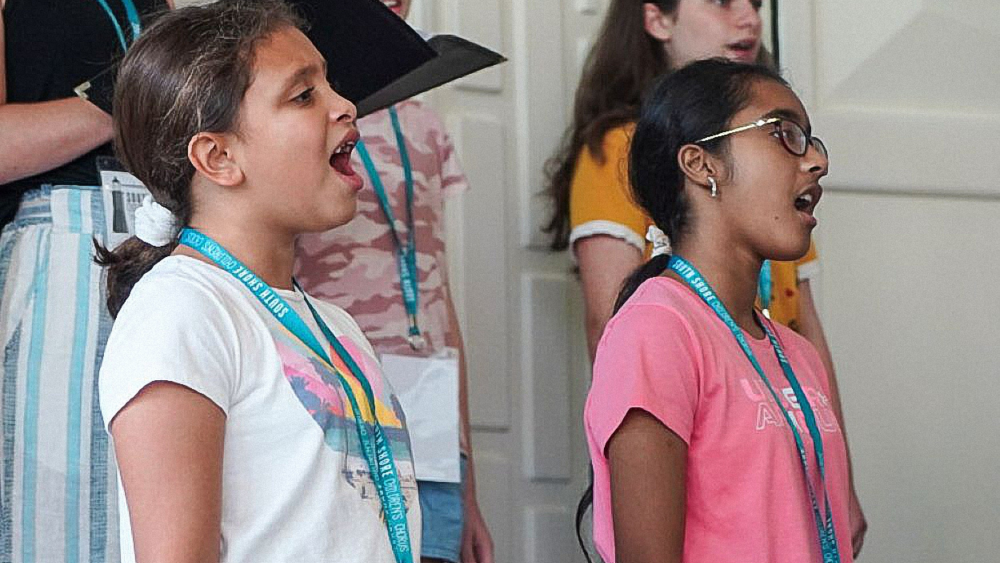 3. Let them sing what they want!
Remember this: the most important aspect of the 2021/2022 year is that in-person singing has returned. There are still kids out there that want to sing, and it is our responsibility to provide that. However, we are still facing many challenges and fighting many battles. Most choirs are still wearing masks, and many are still socially distanced. We are in a state of decision fatigue as we are constantly making choices regarding protocols for our singers and audience members. The children are sent from classroom to classroom and activity to activity to find different protocols and definitions of what is "safe." As I said before, we are not out of the woods yet.
I've heard many conductors chatting about selecting a simpler repertoire than usual, as we teach skills we couldn't teach last year. "Easy music" isn't the only way to re-engage our singers with ensemble singing. Now is the year to pull out a favorite tune, a pop song, or something you just know they will love.
Letting them sing what they want doesn't just include concert repertoire! Just this past week in one of our Musicianship II Classes (grades 5 and 6), the students were engaged in a steady beat activity when all of a sudden, seemingly randomly, the whole group burst out singing The Wellerman Shanty (a huge TikTok trend for many months!) It was far and away the most confident I had heard them sing. Their conductor just sat and let them finish the song, and as they giggled excitedly towards the end, she praised them highly and said, "Can you teach me the whole song?" The more we can praise the confident moments in our adolescent singers, especially those still wearing masks and hiding their faces for hours per day, the better. Sometimes (often), this means throwing out your plan and going with the moments you see their eyes brighten. Repertoire plays an integral role in this. If there was ever a year to set aside the need for classical choral repertoire and dive into something "just for fun" to teach basically by rote - this would be the year to do it.
4. Over-support your conductors
Those who teach singing have had a rough couple of years. For many of us, we define ourselves by our ability to teach, inspire, and lead singing ensembles. There have been challenges every step of the way. I'd be willing to bet that any teacher of singing has had a moment in the past 20 months where they have felt defeated. Educators in public schools (who often double as our conductors) are at the final straw - teacher shortages, too many responsibilities, mental health issues, and the challenges just keep on coming.
Our conductors' lives outside of their job for us is not in our circle of influence, and we can do very little to help. What we do have in our control as youth choir organizational leaders is the experience of those conductors when they come to work for us. When they feel treated well and not alone, they will provide the same space for the children we serve. Truthfully, it is the small things that make your conductors happy! Here are some things I've done this year that have made an enormous difference:
Administration sets up the rehearsal room (chairs, name tags, open the piano, etc.) before the conductor arrives. I can not put into words how critical this is. There is something that feels like a weight off your shoulders when you show up, and everything is set up for you. All you have to do as the conductor is show up and teach the kids - all other worries are set aside. Does this mean Administration has to show up 45 minutes before the conductor? Yes, it does. Is it worth it? Absolutely. When I am conducting, there is nothing better than showing up with everything set up, ready to go. I intend to create the same experience for my Artistic Staff, because quite frankly - they deserve it.
Learn their coffee order, and surprise them with it once a month. It's simple, but there's nothing like showing up to set up a room and finding your favorite caffeinated beverage waiting for you. It doesn't have to be every week. Surprise your conductor with it. Wait for a gloomy weather day, or the day they've texted you, feeling totally exhausted. They will feel so cared for and also will be caffeinated for rehearsal!
Check-in with them often. The question that leaves my lips multiple times per week is, "What do you need from me?" However, so many of them are educators that they aren't used to that question. They are used to being alone, independent, and just "making it work." I want my conductors to have what they want in addition to what they need. Constantly analyzing each rehearsal with a creative lens allows me to make suggestions about what they may need or want. That could help with a particular behavior issue or social issue in the ensemble, vocal technique ideas, music game suggestions, or physical materials like popsicle sticks or scarves. Sometimes it's just being a wall to throw the spaghetti on as they verbally work out a problem or vent about an issue. Whatever it is, I aim to help solve any problem they might have.

Establish a culture of collaboration among the Artistic Staff. For the first time this year, SSCC held a professional development day where the Artistic Staff came together to learn about each other, eat food, have fun, and talk shop. This was just the beginning of intentionally establishing a culture of collaboration. We made a logistical rehearsal time change that allows our two conductors at each rehearsal campus to co-teach the Musicianship I class (3rd and 4th grade) together. Everyone has a choir-level team as well as a rehearsal campus team. The teams are paid a meeting stipend to come together once per month and plan out their curriculum. Setting this culture of collaboration as the norm has resulted in wonderful feedback from the conductors.
More than once this year, I have heard that SSCC is the favorite part of our conductors' week - the light at the end of the tunnel. I truly believe this is because of a genuine effort to make conducting for SSCC something different - someplace where you are a part of a team, you are cared for, and you can learn and grow. Creating this environment for your conductors will ensure that your students' training comes from a happy and content place rather than a place of frustration.
5. Allow your children space to get to know each other
No, I don't mean icebreakers (though it's totally worth throwing a few of those in there more often than you used to.) I suggest watching for the natural moments of socialization and letting those happen or creating space for connection to exist within the context of your rehearsal. For example, allow the children to chat for a moment at transitions or ask them to show a neighbor where we are on the page. For younger children, sing name game songs and ask them questions about their week to share with the group. For older children, have them review the solfege they wrote in with their section, or try and work out that rhythm together without your help. Allowing for these social moments within your rehearsal bonds and connects your singers with a common goal. When they are connected with a common goal, they trust each other more. They are more willing to make mistakes, sing out loud, and release just a bit more of themselves to the ensemble.
Is rebuilding easy? No. But children are resilient. With a few meaningful artistic and administrative choices, we can build youth choirs stronger than ever. As you rebuild whatever arts program you may be involved with, I encourage you to remember that we are not back to "normal" - we are moving forward to something greater. To fully embrace this "greater," we may need to release a little bit of what has been to make space for what will be. We may need to challenge our traditions and set aside our comforts. However, those who've challenged conventions and forged ahead with unique ideas have started new eras and ignited a renaissance in the past.
Please share your post-pandemic Youth Choir advice in our Comments section below. And here's to the artistic renaissance of 2022. Let's make it happen together! Thank you.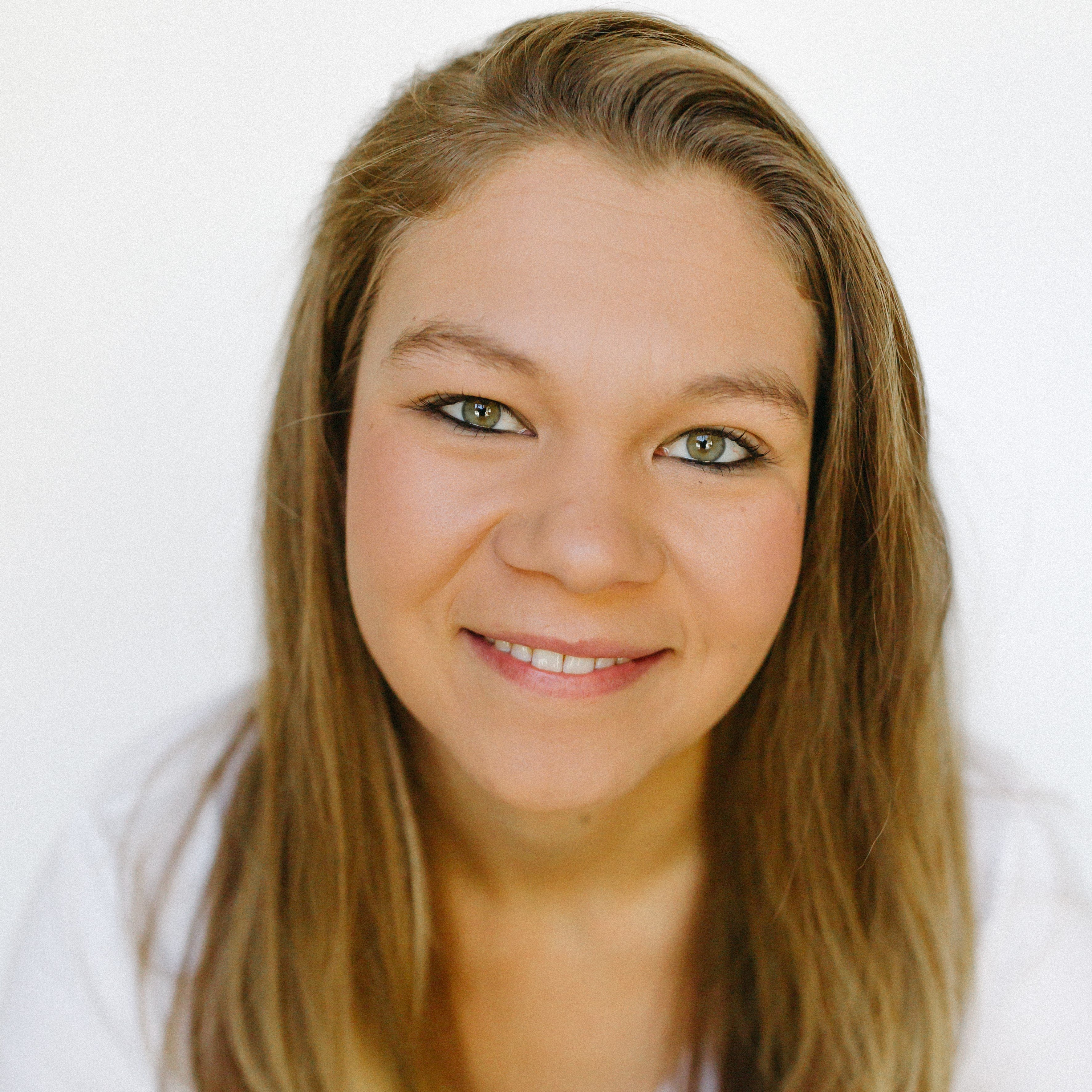 Kirsten Oberoi is a music educator, podcaster, composer, vocalist, and arts administrator in the Boston Area. She is the Founding Artistic Director of the South Shore Children's Chorus, the General Manager of the Greater Boston Choral Consortium, and recently launched her podcast Choral Connectivity: A People-First Approach to Singing. When not chorus-ing 24/7, Kirsten enjoys cooking meals for her and her choral-director-and-musical-theatre-composer husband and heading to competition obedience class with her two golden retriever puppies Chester and Charlie.