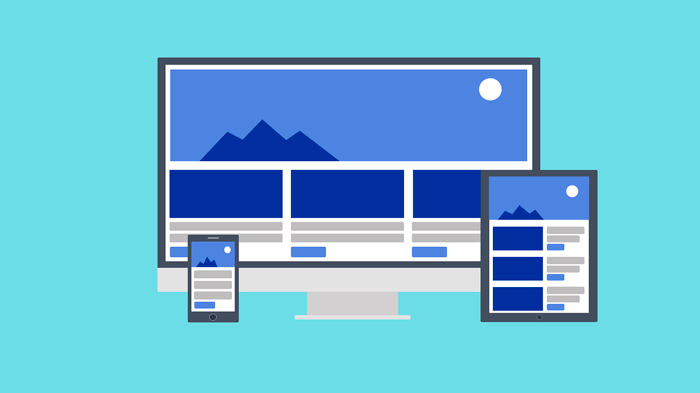 I'm a choir director and a marketer. And I'm here to tell you that in 2017 it is not enough to simply have a website for your chorus. Your chorus website needs to be responsive.
In the simplest terms, a responsive website means that your website automatically adjusts its images and content to fit on various screen types. This means that your website is going to look great on any mobile, tablet, or desktop. But web design is more than just looks; it's primarily about the user experience. And responsive web designs provide the best user experience possible.
Why Your Chorus Needs a Responsive Website
Increase Presence in Google
Guess what? Google cares about your user experience. In 2015, Google started ranking mobile-friendly designs higher in mobile searches, leaving non-responsive websites in the dust. Ever gone to google and wondered why you don't show up when you search? Well, there may be a few reasons for that, but having a non-responsive site is one of them! Make the switch to responsive, and you'll get an immediate boost in your SEO.
Easy to Use Across Multiple Devices
Raise your hand: how many of you have a cellphone? Pretty much everyone? Well at least 80% of you do according to SmartInsights. On top of that, mobile traffic now accounts for over half of all internet traffic. If over 50% of your website visitors are on a mobile device, why wouldn't you give them a mobile-friendly website?
Lower Your Website's Bounce Rate
If a user comes to your site on mobile/tablet and it is formatted for desktop, it is likely that they will leave your site immediately ("bounce"). No visitor wants to zoom in to every paragraph of text or click on the teeny-tiny menu just to switch pages - both of which are elements of a non-responsive design. So, even if you are getting people to your site... if they leave immediately, then what was the point of getting them there in the first place? Keeping web visitors on your site is just as important as getting them there.
Boost Your ROI
Now, more than ever, great UX (user experience design) is claimed to deliver a higher ROI. A well-designed site will keep people on your website, make it easy for them to find what they are looking for, and hopefully lead them to your ticket sales page. This not only means a better sales process, but also means less staff time dedicated to answering support/ticket questions which will inevitably result in a higher ROI for your chorus.
Attract a Younger Audience
It's no secret that most choirs are looking to attract a younger audience - not only for ticket sales, but also for recruiting new singers.
A responsive website can help make your chorus look modern and youthful and it can also enhance the user experience for a younger audience. Younger audiences are more likely to visit your site via a mobile/tablet device and they expect a good user experience when they get there. They are used to instant gratification and if your site does not provide this, then they will leave.
Enhance Your Social Media Efforts
Many people visiting social media are using their phones to do it. If your social media campaigns are pushing to a non-responsive site, a person might click over, see a poorly-designed website for mobile, and immediately leave your site. If they click on a social post over to a nice, easy-to-use, and responsive site, then they might stay a while longer helping enhance your web visits from social.
Responsive Websites Always Win
I can't tell you how many times I've chosen one product over another because I like their website more. In fact, the other product didn't even stand a chance at competing because I couldn't navigate through their website effectively - so I left! Make your website fun and easy-to use, so that people will enjoy navigating through it, stay longer, and hopefully buy more.
Our Choral Marketing 101 eBook has plenty of marketing advice and tools available for you to enhance your website. Download it to help you get started on a new and responsive site!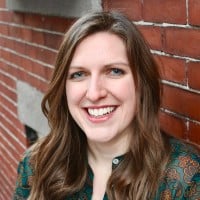 Tori Cook is the former Director of Sales & Marketing at Chorus Connection, an active board member of the Greater Boston Choral Consortium, and a soprano with the Tanglewood Festival Chorus. In a past life, she was the Music Director of the Harborlight Show Chorus and President of Chorus pro-Musica. When not making music, she daydreams about adopting a golden retriever puppy and scuba diving to exotic locations around the world.