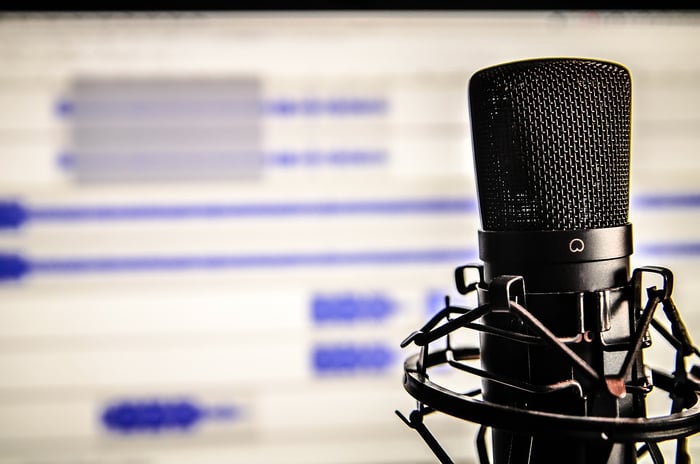 Many choruses need to record and distribute rehearsal tracks to help singers learn their part. In the past, we used CDs and before that... well I'm not really sure what we used! But I guess the history of rehearsal tracks can be left for another time, because we're here to talk about the present: digital. If you're not yet familiar with online recording and sharing platforms, this post will offer a few alternatives to burning and handing out CDs.

Recording Platforms for Choruses
Acapella App
I love this app for recording four-part harmony for my barbershop chorus. To record, I choose the four part layout and start singing one part (lead or bass). After the first track is recorded, using my microphones I listen to the initial track while I individually record the others. This helps keep everything in time together without needing a metronome. I can then go in and adjust the volume of each part for the appropriate balance. (Side note: for barbershop choruses this is GREAT for obtaining the "barbershop cone" in your recordings.) The final product is the four-part arrangement for the chorus to listen to to hear the harmonies. The one thing I haven't been able to do is separate the parts, so that each part has their own recording. I typically have another recording device going so that I can separate the tracks later. The app is free with upgraded options available.
Garage Band
Garage Band is pre-installed on Macs and available for download on other devices. It provides multiple tracks where you can record each part on its own and bring them together when needed. It requires a little bit more tech-savviness than the Acapella App, but not much. What I love about Garage Band, is if I mess up a track, I can stop, clip out the mistake, and keep going! You can even add some effects to help with the pitch or sound if needed. This is a great tool for recording individual parts, multiple parts, or adding accompaniment.
Voice Memos
Sometimes the best tracks are recorded during rehearsal. For these cases, I find the iPhone's "voice memo" app to be the perfect on-the-spot recording tool. It's sound quality is actually pretty decent and each singer can use it during rehearsal to record themselves for later self-evaluation. If singers do not have an iPhone but do have another smartphone, there are plenty of voice memo apps available for download.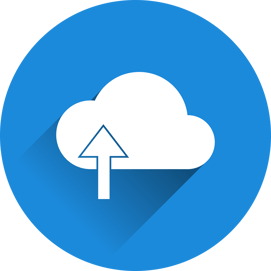 Digital Sharing Platforms for Choruses
Send as Digital Email Attachments or File Share
If you have a digital recording of your track, you can send as an email attachment to your singers. However, if you try to send an email that's larger than 20-25MB, you'll find that many email services will reject your email because it's too large. This usually results in sending multiple emails with attachments - yuck! If you want to share a file only once, you can avoid email file size restrictions by using online file transfer channels such as WeTransfer - which offers up to 2GB in any given transfer.
Host Online
You can upload audio or video files to a public online service such as SoundCloud or YouTube. It is free and easily accessible to anyone who has a link. Note that these services have both public and private upload options. For use within your choir, we recommend starting a private channel which has a lesser likelihood of infringing upon copyright.
Share in Online File Storage Tool
There are a number of free online document storage tools like Dropbox and Google Drive that could allow you to share files online in a more private way. These are typically free to start and sharing is relatively easy. The files are stored inside your account until you remove them.
Share in Your Choir Management Software
If there are other parts of managing your choir that you find tedious and time-consuming (e.g. calendar, attendance, membership dues, etc.), you may want to consider looking at choir management software. These tools make it easy to manage all parts of an organization through a single system that's designed specifically for choirs. The most comprehensive examples are Chorus Connection and Groupanizer. Here you will be able to privately store your recordings. Price will be a considering factor when implementing a choir management solution.
Please be aware that copyright laws may apply to the creation and distribution of files using these tools. To learn more about how to stay within the law, visit Copyright.gov, Harry Fox Agency, National Music Publishers Association, ChoralNet, or consult an intellectual property lawyer.
What's your favorite recording or sharing platform? Let us know in the comments!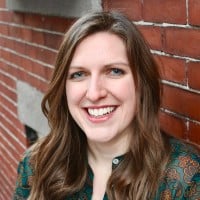 Tori Cook is the former Director of Sales & Marketing at Chorus Connection, an active board member of the Greater Boston Choral Consortium, and a soprano with the Tanglewood Festival Chorus. In a past life, she was the Music Director of the Harborlight Show Chorus and President of Chorus pro-Musica. When not making music, she daydreams about adopting a golden retriever puppy and scuba diving to exotic locations around the world.