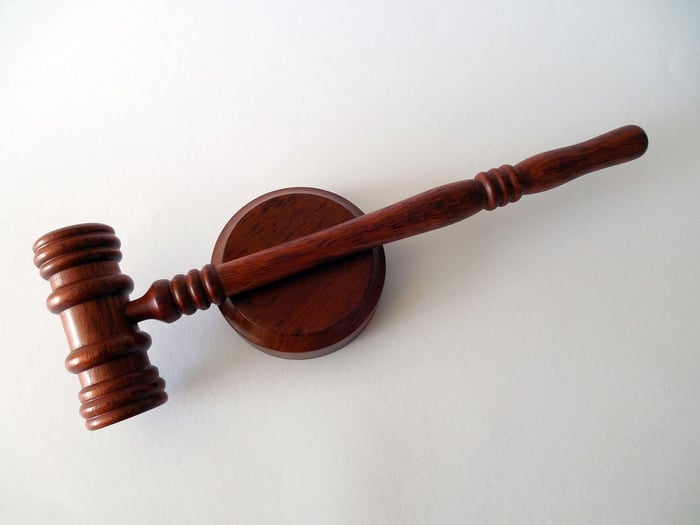 There are a plethora of online auction sites dedicated to helping non profits like choirs raise the funds they need. In fact there are so many, that it can be difficult to narrow down the ones best-suited for your choir. To me, good chorus auction software is 1) affordable, 2) easy to setup and use, 3) convenient for donors, and 4) appropriate for small-medium sized organizations. With that in mind, I've researched a few auction platforms and narrowed it down to my top 6 picks!
Auctria
Features: Reports, credit card processor, procurement, print materials organizer, auction close-out manager, table manager, bidder database and management, online bidding, email/communications manager, donor receipts, expenses dashboard, items manager, event tickets manager, and website host.
Pricing: FREE-$349.95 per year plus transactional fees
Why I like it: Affordable; prices vary by how much money you raise. You can start a free auction for up to 30 items/$2,750 in bids and if you need more, you can upgrade. Easy user interface; check out their demo!
Accelevents Mobile Auctions
Features: Mobile bidding, donations pages, credit card processor, online auction host, raffle host, online raffle ticket purchase module, fundraising site, event ticketing, event registration, and dashboard reports.
Pricing for auctions and raffles: $99 activation fee + $1 per participant
Pricing for event tickets: $1 per ticket + 1% ticket sales
Why I like it: Easy user interface and an on boarding checklist to help you get situated in the platform. I like the additional ability to hold raffles and also to receive donations via text making it easier for donors to give!
Sign up for free to explore the platform
Charity Auctions Today
Features: Support, mobile and tablet friendly, easy design editor, auction setup wizard, credit card processor, fundraising meter, outbid notifications, some live event features such as leaderboard bid assignments and paddle raise software, database integrations, invoice designer, bidder database, transaction database, sponsors showcase, and branding options.
Pricing: FREE - $597 per auction
Why I like it: Beautiful, simple layout for auction items and easy-to-use interface. Minimal set-up required. Fantastic on boarding with pop-ups to walk you through every step of the platform as well as a knowledge base with helpful support articles! The ability to showcase your sponsors makes it easier to promote your sponsorship package. Features also include the ability to host multiple auctions at once!
501 Auctions
Features: Donor item collection form, sponsor showcase, event ticketing and registration, pre-bidding, credit card processor, item manager, print display sheets, guest list manager, table assignments, notifications, leaderboard, fundraising meter, automatic checkout, tax receipts, and financial summary.
Pricing: Every quote is customized - contact them for a quote
Why I like it: A very simple interface for uploading items and donors. The site makes it easy for donors to see their giving options. I love the donor item collection form which will help your team solicit donations. 501 Auctions will also send a member of their staff to attend your event and handle check-in and -out for you!
Visit their website to learn more
Handbid
Features: Event ticketing, mobile and tablet friendly, payment module, item management, real-time notifications, automated checkout, and more!
Pricing: $995+
Why I like it: A great user experience for you and your bidders! Handbid's support team is on top of it and available to help you get your auction off the ground. They even have free resources online to help you make the most of your auction. While their price point is a bit higher than others, they pride themselves in transparency of their pricing - no hidden fees.
32 Auctions
Features: Outbid/watchlist notifications, exact/proxy/buy now bidding options, fundraising meter, analytics, ad-free, live event option, donor and sponsor display, branding options, and payments manager.
Pricing: Free to $430
Why I Like It: Very affordable and can hold up to 1,000 items - great for choruses who have a lot of smaller items to auction off! Simple features make it easy to use. The website is created automatically which is great for users with minimal web design experience.
Other Auction Platforms:
If you didn't find what you were looking above, here are some other platforms you might consider:
What chorus auction software do you use? Let us know in the comments!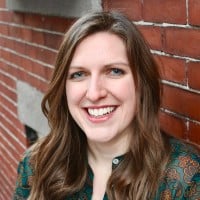 Tori Cook is the former Director of Sales & Marketing at Chorus Connection, an active board member of the Greater Boston Choral Consortium, and a soprano with the Tanglewood Festival Chorus. In a past life, she was the Music Director of the Harborlight Show Chorus and President of Chorus pro-Musica. When not making music, she daydreams about adopting a golden retriever puppy and scuba diving to exotic locations around the world.