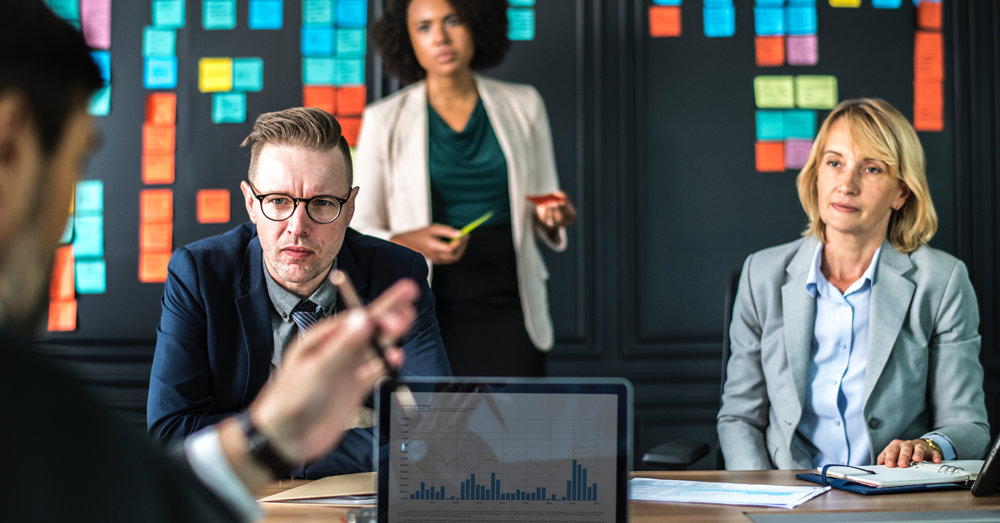 You've been drooling over chorus management software for months, spent a ton of time researching solutions, and you've finally found the one you want (Chorus Connection, obvi). You walk into the board meeting with a carefully crafted proposal. You feel good. You feel ready. That is, until you start getting... the looks. The looks of doubt. Concern. Anxiety. Anger? Whatever it is, you immediately feel that resistance to change. And you think, 'Oh, boy. Here come the objections.'
Those of us who have tried to make changes to choral organizations, know the feeling well. To prepare yourself for pushback, it's always good to have a few pre-planned responses up your sleeve and ready to go.
I didn't want you to have to come up with those responses on your own though. What kind of friend would I be, leaving you out there hanging to dry like that?
No, no. I've got you.
Here are my favorite responses to the most common objections from your board.
"It's too expensive!"
Look at the impact on revenue
Not when you consider the return on our investment. I calculated it will save us approximately [x] hours in a year. At the going rate of [$x]/hr, that's approximately [$x] we could be saving. This is time we could spend focused on more critical revenue generating efforts such as fundraising events, singer recruitment, and ticket sales. In addition, I expect that chorus management software will allow us to engage our singers in more effective ways, such as ticket sales and fundraising, which could also have a positive impact on our revenue.
Highlight the value and compare
What are you comparing the price to? Have you found other solutions for our challenges and what do they cost? I personally feel like it's a very small price to pay to achieve [goals 1, 2, and 3] this year. Here are the benefits I think we will get out of chorus management software: [increased member engagement and user utilization, one place to enter data, boosted level of professionalism, enhanced musicianship, more time saved, better contingency planning for turnover, better communications, strengthened recruitment and retention strategies, and much more.]
Break it down
Let's look at the monthly costs of the platform and compare that to other solutions. If you break down the cost of Chorus Connection, for example, the pricing usually ranges between [$5-$15 per singer, depending on chorus size]. Aren't we willing to invest that amount in our members? If cashflow is the main concern, we could always pay a monthly fee instead of the annual fee. What do you think of that solution?
Offer creative ways to fund it
I know that price is always a sticking point. I'm very much invested in this product to help us solve our challenges and I'm curious to explore financial options that allow us to make this happen. Could we perhaps ask a donor, reallocate funding, or increase dues? (See more creative funding ideas in this blog.)
"It's not a good time - we're too busy."
Discuss long-term outcomes
In our line of work, there's never a good time to take on new projects. But we have to learn to invest time now in order to save us time in the long-term. The longer we wait, the more time we waste. We could all be a little less busy if we implemented a solution like this sooner rather than later!
Make the work manageable
I've been told by Chorus Connection and by a few of their clients that the onboarding process is easy. They have a staff member available to help us migrate all of the data over and to set up the system. I am personally willing to invest my time into this process and would be happy to lead the project. I already have a team of volunteers in mind who could help us get this up and running.
"Shouldn't we wait to start at the beginning of the season?"
There's really nothing holding us back from starting right now. With perhaps the exception of collecting member dues, we can make use of all of the features now. We will want some time to migrate everything over and set up the system before inviting users in, of course. And we'll want users to start getting acquainted with the system as soon as possible. At the start of next season, when we set up the member dues, our members will already know the system and feel secure in making their payments through it.
"Why would we buy an annual subscription if we aren't rehearsing in the summer?"
Summer is a great time to stay connected with our singers. We'll still want to communicate about any summer events we have going on, share season announcements, and get help with recruitment. If we engage our community year-round, there's also less risk of them leaving between seasons. I believe this tool can help us improve both our recruitment and retention rates if we use it year-round.
"We've never needed anything like this before."
Times have changed. Our singers and our audiences are evolving and expecting more from organizations like ours. We need to find new ways to keep them engaged and invested in this organization if we want to have a shot at sustaining it. As discussed, we've been experiencing these challenges [1, 2, and 3] and this tool can help us solve those challenges now.
"Our singers will never log in."
Of the other chorus management tools out there, Chorus Connection seems to rank highest in user utilization and ease of use. I've spoken to references from other choruses that have purchased Chorus Connection and they all say that their singers love it and use it, even ones who aren't tech-savvy. One chorus said their user utilization increased by 25% when they got Chorus Connection and that only one of their 100 singers doesn't use it. (Psst... Ask us for references!)
"We don't need another social media platform, we already have a private Facebook group."
Chorus management software, like Chorus Connection, is not a social media platform, but rather a member engagement and member management tool specifically built for community and children's choirs. Unlike Facebook Groups or other social forums, we can have more control as an organization over topics that are discussed internally. Everything our singers need to know will be in one place, so they can easily find all chorus-related information in one system and communicate with each other inside of it as well.
"We have a home-grown database/member site that works just fine."
Our current system is still better than nothing, but there are a few challenges that we are having with it [examples 1, 2, 3]. Because it requires a developer/tech-savvy administrator, we have a harder time managing ongoing changes that are needed in the system. As Chorus Connection is built for non-tech savvy users, it's both easier not only for our administrators but our users too. (See our article on "build or buy?" to learn more.)
"Well, it doesn't address ALL of our needs, so we'll keep looking."
Unfortunately, there's really nothing out there that is going to address all of our needs in one system. Trust me, I've looked! But Chorus Connection's vision and team are on the right path for making that happen for choruses like ours in the long-term. We should invest in tools and companies, like this one, that will grow with us, listen to our ongoing challenges, and help us solve them together.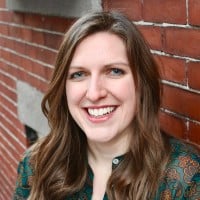 Tori Cook is the former Director of Sales & Marketing at Chorus Connection, an active board member of the Greater Boston Choral Consortium, and a soprano with the Tanglewood Festival Chorus. In a past life, she was the Music Director of the Harborlight Show Chorus and President of Chorus pro-Musica. When not making music, she daydreams about adopting a golden retriever puppy and scuba diving to exotic locations around the world.