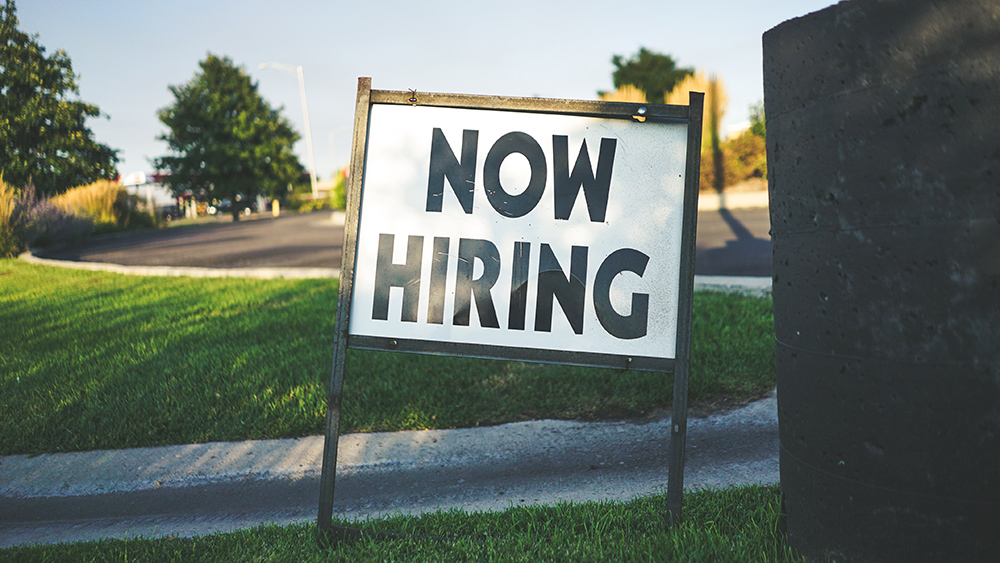 Over the summer, I was interviewing and hiring another staff member to join our chorus's team. Once we had completed the job description, we then had to find appropriate places on which to post it. With limited budget to spend, we focused our efforts on niche job centers that targeted choral, art, and nonprofit professionals.
I've since compiled this list into a resource for you to use during your next leadership transition and/or new staff hire. So, from me to you, here are some of the best places you can post your choral job opportunities!
Chorus America
Chorus America's job directory "reaches North America's finest conductors, administrators, singers, and accompanists." Here, you can post your job description for just $40 if you are a Chorus America member or for $100 if you are not.
ACDA Career Center
The American Choral Directors Association's career center is the perfect place to post both musical or administrative jobs. ACDA has a large network of musical contacts and can help you maximize your reach.
Job posting prices range from $99-$395 depending on whether you are an ACDA member, the duration of post, and whether you also want your posting included in an email blast to ACDA's contacts.
Check out your local ACDA chapter to see if they also have a career center for an additional posting opportunity.
Chorus Management Network
The Chorus Management Network is a niche Facebook group which has more than 600+ community chorus leaders (both administrative and executive) in its membership. Chorus Connection manages the group and we have a dedicated area for job opportunities in the choral field. To post a job opportunity, you'll need to first join the group. Job postings are free!
Musical America
Musical America caters to performing arts professionals looking for career opportunities. Along with posting your job to their directory, you'll also get exposure through their social media and email channels. 30-day job postings cost $195 and 60-day postings are $295.
ED Happy Hour & NonProfit Happy Hour
Nonprofit AF owns two Facebook groups for nonprofit professionals where you can post job opportunities for free.
The first and largest group, with more than 40,000 nonprofit professionals, is Nonprofit Happy Hour. To post, you must first join the group and your post must include a salary range.
ED Happy Hour is a more exclusive group with approximately 6,000 Executive Directors from various nonprofit industries. To post, you must first join the group. This requires you yourself to be an Executive Director or in a similar position with a different title. Posting job opportunities to this group is free and allowed, however you must include a salary range as part of the post.
Young Nonprofit Professionals Network
The Young Nonprofit Professionals Network (YNPN) helps provide resources and connections to emerging nonprofit leaders. YNPN has more than 40 chapters located across the U.S. Check here to see if your area has a local chapter. If you do, you can join the chapter or subscribe to their newsletters. Many chapters allow for job listings to be sent to their local YNPN listserv or posted on the site.
Idealist
Idealist connects people that want to do good with organizations that also want to do good. Job postings are available to all nonprofit organizations and cost $125 per post.
The Nonprofit Network
The Nonprofit Network says they offer free job postings for nonprofits, so why not give it a go? You may also have a nonprofit network in your state which you can find in a Google search.
Daybook
Daybook is yet another search engine for nonprofit professionals seeking employment. Your job posting is free but you can also pay $50 to have your job posting "sponsored" for 10 days, giving your post more visibility.
National Council for Nonprofits
The National Council for Nonprofits has a career center that connects people with nonprofit employers in the U.S. The standard job posting lasts for 60 days and costs $99.
Your Local Choral Consortium
Who better to target than choral arts lovers in your area? Check out your local choral consortium to see if you can post a job to their website or listserv.
LinkedIn
LinkedIn has the potential to be a really amazing staff recruitment site. Their pricing is different than other job sites because it functions as a pay-per-click model instead of pay per post model.
With LinkedIn, you'll set a daily budget and length of time you want the post to appear. The benefit of this model is that you only pay for highly engaged people who click. The downside is that you don't necessarily know the exact amount you'll be charged until the end. Still, it seems to be a worthwhile experiment for choruses looking to recruit new staff!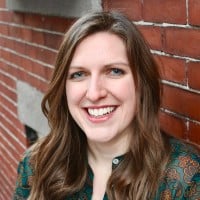 Tori Cook is the former Director of Sales & Marketing at Chorus Connection, an active board member of the Greater Boston Choral Consortium, and a soprano with the Tanglewood Festival Chorus. In a past life, she was the Music Director of the Harborlight Show Chorus and President of Chorus pro-Musica. When not making music, she daydreams about adopting a golden retriever puppy and scuba diving to exotic locations around the world.