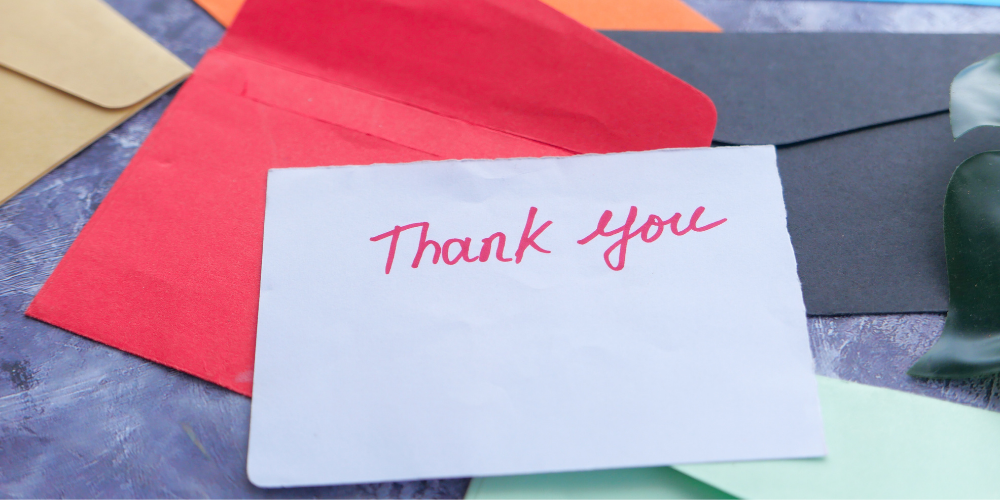 Picture this:
Me - in 7th grade - backstage. It's the opening night of our middle school musical that we have been working on for months. The experience I adored was coming to a close so quickly; the hours of after-school rehearsal, running to the corner store in between scenes for snack combinations like Mountain Dew, Honeybuns, and Mambas, and getting "shushed" by the tech crew in the wings. The green room smells like a combination of cakey makeup, hairspray, and twelve-year-olds. Excitement is buzzing around as the cast gets themselves ready for a downbeat.
I stand there, in a haze of Aquanet, waiting for the moment to arrive. Everyone is excited to get on stage - to hear the audience's applause and make them laugh and cry. Not me. Where I get my joy and fulfillment comes from when Mrs. Spencer walks in the room, a stack of cards in her hand.
Mrs. Spencer stands taller than her normal five feet in her wedge heels. The cast is equally in love with her and afraid of her, as over the past few months, we had shared many laughs with her, yet over Tech Week had met her "evil twin." She called everyone to the center of the room, where she gave us her "the show is yours now" speech (a speech that I have recited and repeated myself as a choral director and educator many, many times.) She explained that no longer did she have any power over the show. The power was now in the hands of a group of 50+ 11-14-year-olds. (Yikes? But true. And as one of those 11-14-year-olds, that was a pretty cool feeling.)
I listened, drinking in every word. My eyes, however, were glued to the stack of cards in her hand. Soon enough, the moment came. Mrs. Spencer's heels clicked and clacked around the room as she handed a card to every individual cast and crew member. These cards were a Mrs. Spencer tradition that I had learned to live for. Each of these cards had a personal note from Mrs. Spencer to you and were handed out just before the show each opening night. She handed me my card, and after thanking her with bright eyes, I would whisk away to find an isolated spot to read the words meant only for me and with me in mind. Other students were buzzing around, showing each other their notes. Not me. I wanted to hold these words and keep them forever, just for me.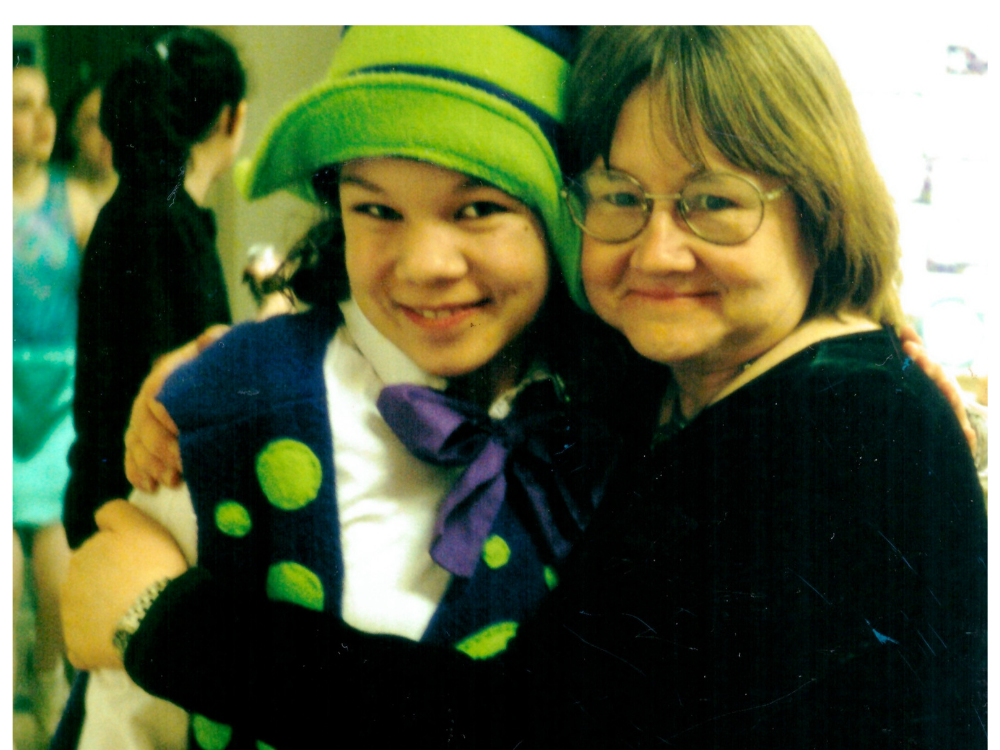 Me with Mrs. Spencer in Middle School
Believe it or not, that story is almost 20 years old. And yet, I remember this moment like it was yesterday. In my attic, I have a large tub of memorabilia. There is a smaller shoebox in that tub, with every Mrs. Spencer note I ever received. These words meant so much to me and were meant only for me, and they made a difference. I felt like I, individually, mattered to the process. Mrs. Spencer was absolutely an expert at making her students feel seen.
Ultimately, this is gratitude. Gratitude is making those who are a part of the process feel seen and appreciated and thanking them for their efforts. Performing arts organizations (choral, orchestral, or theatrical) truly take a village to succeed. There are countless tasks to tackle, both administrative and artistic. As leaders of these organizations, it is essential that we take the time to remind those who are around us that, without them, the Art would not exist. Without those around us, our vision can not come to life. It doesn't matter how strong an idea we have; without others to believe in that mission, we have very little. Therefore, it is vital in our field to accurately express just how grateful we truly are for those who make our visions come true.
Even more so, it is imperative that those of us that work with singers take moments to check in with how they feel. We say it repeatedly in our rehearsals - singing is a whole-body experience. And yes, that is true. When you think about it scientifically, it takes muscles in the whole body to create a beautiful singing tone. However, I like to say that singing is a whole-person experience. How the singer feels today, tomorrow, and yesterday directly affects how they sound and produce tone. If the singer feels like they, as a person, are important to the process of the choir, they will sing differently than if they feel as if their voice doesn't make a difference. Sitting next to a best friend in rehearsal will produce a difference in tone production than sitting next to a stranger. Why? Because what we do as singers and choral artists can't entirely be broken down into scientific overtones and mechanical processes. While all the science is true, and all the voice technique is vital to learn, ultimately, the "magic" comes from how the choir feels as individuals.
There are simple ways, in every rehearsal, that we can show and offer gratitude to our singers by respecting their emotions, mental health, and feelings. Gone are the days of "check your baggage at the door." Part of inclusivity in a choral setting means accepting the emotions your singers may be experiencing and having gratitude that they came to rehearsal anyway. Many of our singers wear their feelings right on their sleeve - for many, it won't be hard to tell if they've had a rough day and are not feeling themselves. But they are still there. They came. They showed up. They may not make the most beautiful sound today. But they showed up because they feel important to the community and want to bring their voice to the table anyway. Be grateful for that! Thank your singer for showing up that day. Tell them that they are important whether or not they can offer their very best emotionally, musically, or vocally. They are more than just the sound they make. Their presence, their breath, their heart - that is what you are grateful for. You have no idea how powerful these moments might be. When you express gratefulness for someone in a dark time, it can change a life.
However, the faster our world moves, the less time we spend thinking about how we express our gratefulness. We spend ten minutes crafting a "gratitude" mass email to send out the week of Thanksgiving to those we work with or our patrons and check it off the list. We read article after article on "Quick, Easy, and Cheap Ways to Show Gratitude" and drop off a candy cane in the mailboxes of each of our employees. While these acts of kindness are done with good intent, I'm not sure they have the intended impact. I don't have a twenty-year-old, yellow, Payless shoebox filled with gratitude mass emails upstairs in my attic.
From my experience, anytime I have felt that someone was genuinely grateful for me, it has been due to an individual recognition of my importance. For example, last year at Christmastime, the real estate agents who helped my husband and I purchase our first home (in April) sent us a personalized "First Christmas in our New Home" ornament and our last name printed on the front. A student found a funny music teacher t-shirt they thought I would like. My husband remembered I borrowed an immersion blender from my neighbor, wrote it down, and got me one for Christmas months later. None of these acts of kindness were quick, easy, or cheap, but they stand out in my memory.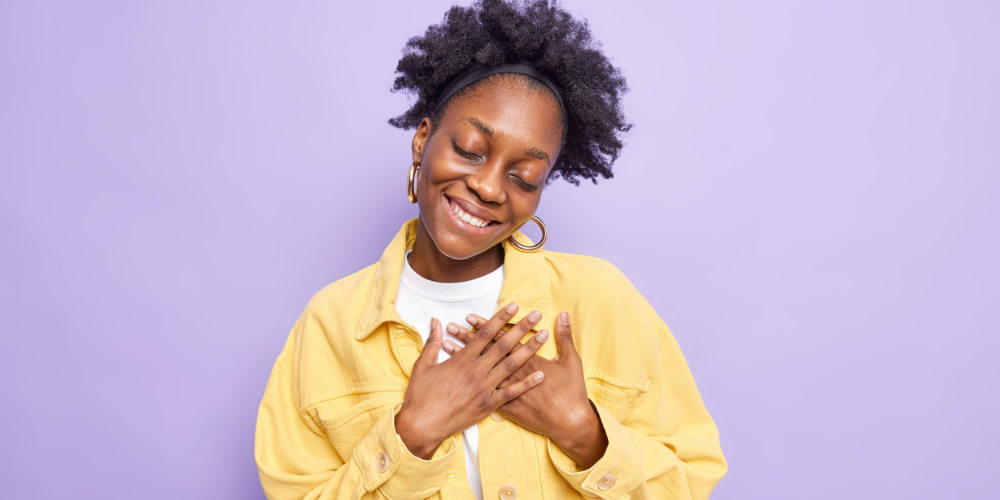 Showing honest, impactful gratitude takes time, effort, care, and individualized recognition.
"But I don't have the time in this busy season to individually recognize each person in my organization that I am grateful for!" If that is what you are thinking right now, that's ok. (In the interest of honesty, that's what I did this season!) You are not a bad leader if you don't write everyone individually. This takes time, careful planning, and...well....time. there is absolutely nothing wrong with a mass email, e-card, or general social media post. In fact, this is much better than doing nothing at all! The point of this article is to get you thinking creatively about how you can use your time in the future to show gratitude to the choral artists around you, not to demand that every single person gets recognized individually for every single holiday, or to make you feel bad for the mass email you sent. However, if you really want to make an impact, individual recognition is the way to go. If you really wish to have buy-in - from your singers, patrons, donors, employees, or colleagues - planning the extra time and effort to express individualized gratitude will have a significantly greater impact.
Here's how I suggest you go about it:
Step One: Meditate
This, my friends, is the crucial part. When I genuinely want to show my singers that I am grateful, I take time to meditate on each individual. Depending on who you are and how you organize your thoughts, this can be done in different ways. You can list qualities or specific actions that you are grateful for about each individual. For those who don't need to write it down, take a walk and just spend two to three minutes thinking about each individual person. Do you have any inside jokes with that person? Did something happen recently in that person's life that you can mention (new house, new car, new baby, etc.)? Was there something small that they did or said this past year that really made a difference, small or large? Taking the time to truly think about the individuals you are grateful for can help avoid cookie-cutter moments when showing gratitude.
Step Two: Take Action
How do you want to express gratitude to each person? Like Mrs. Spencer taught me 20 years ago, my suggestion is always to start with a handwritten card. This is a great way to individualize your responses for each person. Set aside a good chunk of time (it will probably take longer than you think!) and buy a pack of cards, and get started. Personally, I find it helpful to do 5 or 6, then take a break with a different activity for a while. This helps me not tire of the process and helps me stay away from rushing the cards "just to get them done." Do you have a large number of people who need to be thanked? Delegate! Delegate the jobs to your staff or Board of Directors, but do so with careful instruction, reminding them to avoid the simple "Thanks for all you do!" This is why Step One is imperative - the time spent individually thinking about each person helps to craft unique ways to thank them.
The truth is….
We are artists,
We work with artists,
And artists are in touch with their emotions.
How those involved with our organizations feel is invaluable to how they participate in the Art we are creating. The truth is, Mrs. Spencer doesn't know I'm writing this blog post inspired by her. She doesn't know that upstairs in my attic is a shoebox with notes written in her curly cursive handwriting that I have treasured for 20 years. She doesn't know of the times I have started writing individual notes to my own students, only to get five or six notes in and really recognize the immense task of individually recognizing each of them (making the notes I received even more powerful). I have these notes saved to this day because Mrs. Spencer, in those moments, made me feel seen, cared for, and valued. Re-reading them sparks those feelings again and again. I will never throw them out. As human beings, we just want to feel like we make a difference.
The truth is this - as artists and leaders in artistic fields, we all hope to have that kind of substantial impact on others around us.
To achieve that impact, we must slow down. We must admit that it takes time and effort to truly show love and gratitude to those around us. But, once we do, we have a shot at making that long-lasting impact on those who breathe life into the Art we hope to create.
My goal? To one day learn that someone kept an individualized note in a shoebox under a bed or in an attic somewhere because they felt seen and my genuine gratitude for them.
Thank you! Please share your thoughts or stories in our Comments section below.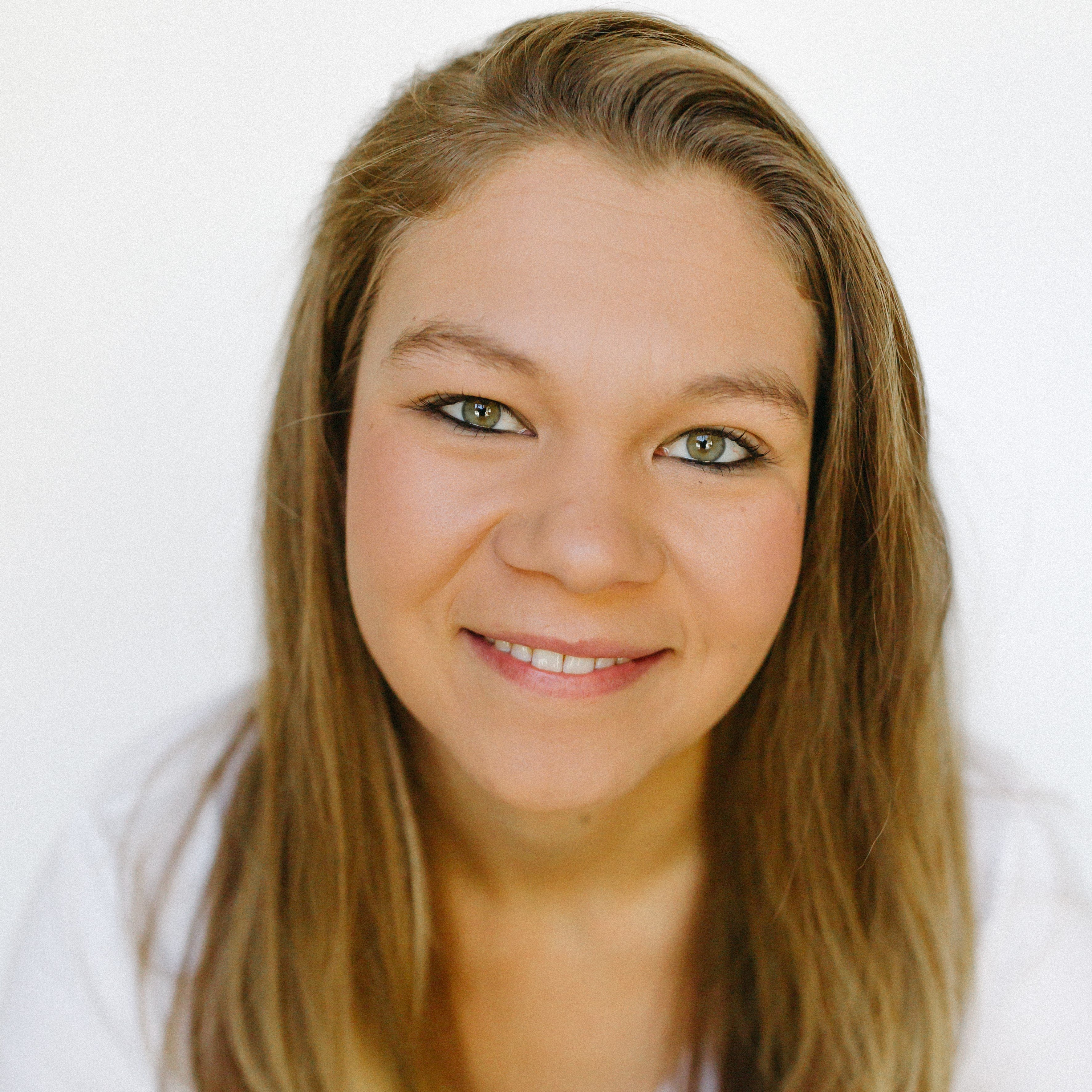 Kirsten Oberoi is a music educator, podcaster, composer, vocalist, and arts administrator in the Boston Area. She is the Founding Artistic Director of the South Shore Children's Chorus, the General Manager of the Greater Boston Choral Consortium, and recently launched her podcast Choral Connectivity: A People-First Approach to Singing. When not chorus-ing 24/7, Kirsten enjoys cooking meals for her and her choral-director-and-musical-theatre-composer husband and heading to competition obedience class with her two golden retriever puppies Chester and Charlie.