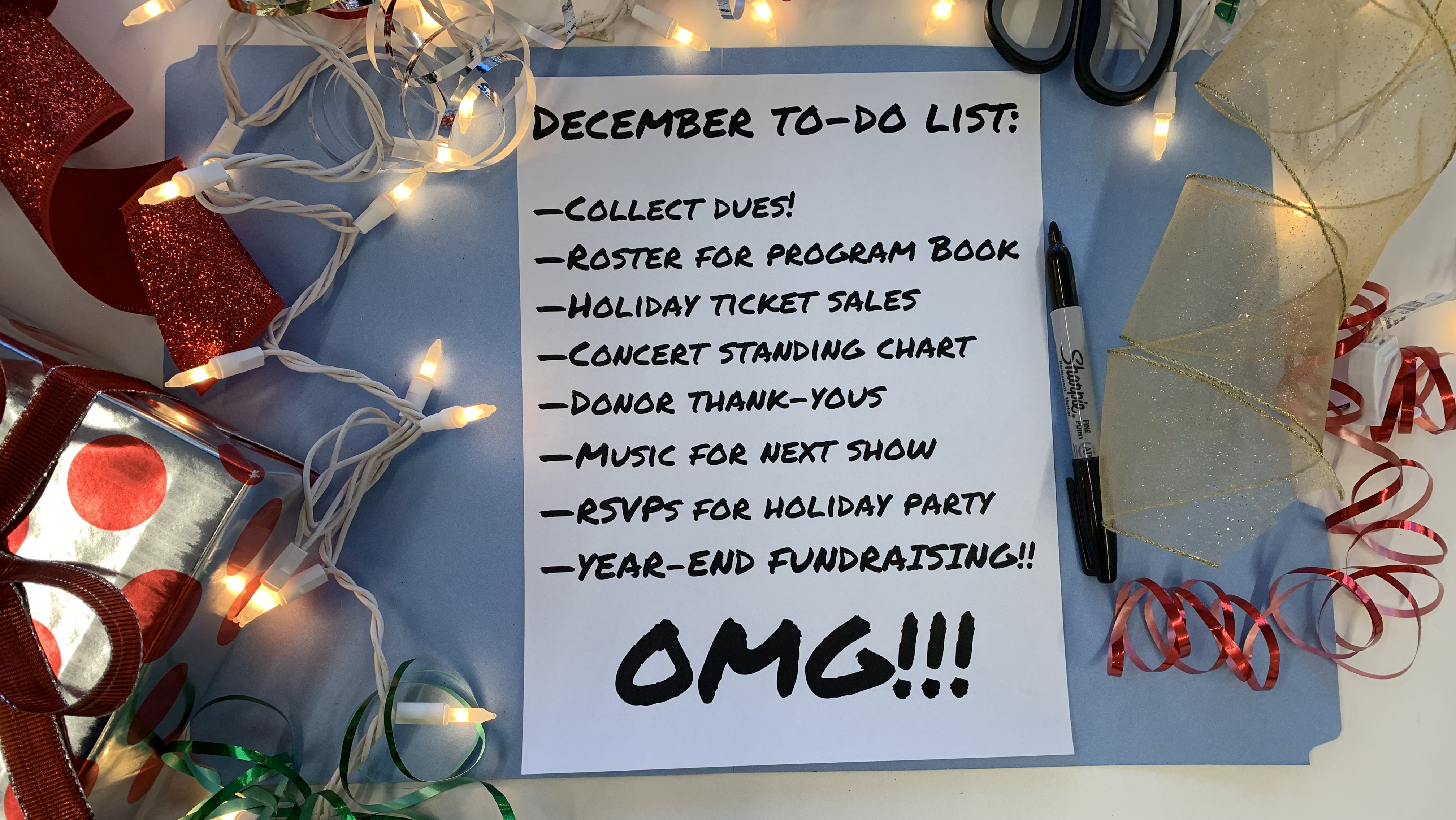 It seems the staff at Chorus Connection have decided to make it an annual tradition to film a holiday parody for you. Last year's holiday jingle was the first of, what we hope to be, many silly holiday videos featuring our employee choir - The ChoCo Puffs.
This year, we went a little crazy with costuming and props. We hope that it brings some JOY to you this busy holiday season.
Just promise us you'll wait for it. No, really. WAIT for it.
"Simplify Your Choral Operations" Lyrics
Simplify your choral operations, let us show you how...
Make your riser charts without a furrowed brow.

Simplify your choral operations; we can lead the way...
Dues get paid without even a slight delay!

Here we are at the holidays,
Busy concert days, oh boy!
Used to be tough to keep it straight,
Now we're up-to-date, oh joy!

Through our site you'll get it all together,
Get in touch today!
Start a trial, we dare you not to shout "Hooray!!"

So simplify your choral management today.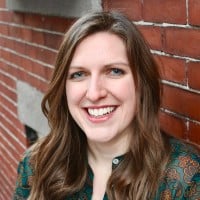 Tori Cook is the former Director of Sales & Marketing at Chorus Connection, an active board member of the Greater Boston Choral Consortium, and a soprano with the Tanglewood Festival Chorus. In a past life, she was the Music Director of the Harborlight Show Chorus and President of Chorus pro-Musica. When not making music, she daydreams about adopting a golden retriever puppy and scuba diving to exotic locations around the world.