Giving Tuesday is blowing up with community choruses. Choral organizations from all over the world are joining this global fundraising movement and finding great success with it.
With Giving Tuesday, choruses have been able to expand their donor pools, increase individual giving, and bring in more money overall to support the important work they do.
So, this begs the question - what are you going to do with all that Giving Tuesday money you brought in?
Here are a few ways you can spend the money in order to see a real, positive impact on your organization.
Invest it in Revenue-Generating Channels
Community choruses typically generate income in three primary ways: through their members, fundraising/donations, and ticket sales.
But as the saying goes, "it takes money to make money."
So, one thing you can do to grow the organization is to invest money into channels that will generate the highest return.
Consider investing in tools that will help you recruit, engage, and retain your members, raise more money, or sell more tickets.
Use it to Fund Your Operations
We all know that operational support is hard to come by. So, when you do have new fundraising money coming in (like that of your Giving Tuesday campaign), you may want to put that money right back into your operational support.
You could, of course, use the funds to offset the costs of your concerts or pay rent. But a more effective way of using your funds might be to invest in tools that help you streamline your operations. This can help you save time (and, therefore, money), keep your staff and volunteers happy, and help you achieve more with the time you've saved.
Put it in Savings
You absolutely don't have to spend every single dollar that your chorus earns. While it certainly is beneficial to invest in tools to help your chorus grow, it might also be equally prudent to put this money into a savings account.
If you don't already have an emergency fund in place for your chorus, this could be the perfect opportunity for you to get one.
Spending money on any of these three things will help you sustain and grow the chorus in the long-term. And that is something worth investing in!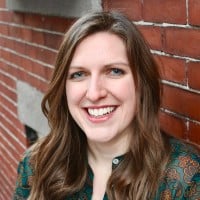 Tori Cook is the former Director of Sales & Marketing at Chorus Connection, an active board member of the Greater Boston Choral Consortium, and a soprano with the Tanglewood Festival Chorus. In a past life, she was the Music Director of the Harborlight Show Chorus and President of Chorus pro-Musica. When not making music, she daydreams about adopting a golden retriever puppy and scuba diving to exotic locations around the world.