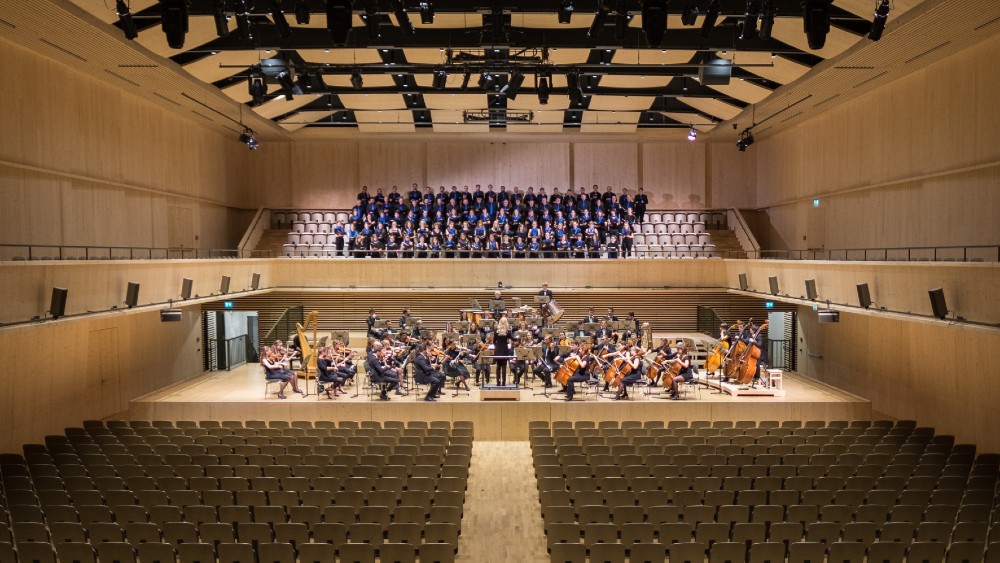 This week, we released a new ebook for community choruses that answers the question: what does season planning look like amidst COVID-19?
I'd like to sum up a few key takeaways on what community choral leaders can be doing now to prepare for the year ahead.
5 Ways to Set Yourself Up for Success
Learn to adapt, quickly. In a changing world, choruses that succeed will be the ones that adapt quickly.
Aim for flexibility. There's no doubt about it — your chorus will need to be very flexible this year. Ensure there's room for flexibility in everything you do from your vendor contracts to your attendance policies.
Be willing to experiment. No one knows the right thing to do right now. Choruses are going to have to try new things to see what works. And they'll have to fail a few times to see what doesn't work!
Ask for help. Don't be afraid to ask for help from your choral colleagues, your volunteers/staff, and arts advocacy organizations.
Don't give up. Your organization has an important purpose and people are counting on you to help them during these difficult times. Don't give up on your mission or your community. You can do this. You will do this. We believe in you.
Find Your Higher Purpose in a Performance-Less World
In marketing, we define our higher purpose as the why behind what we do. Finding that higher purpose is a crucial part of defining an organization's mission, vision, and brand. There's never been a better time to sit down at the virtual table with your board to find your higher purpose together.
If performances are a core part of our mission, where are we without them?
It's important to remember that performing is what you do, not why you do it.
The process is easy. Start by saying what you do — perform. And ask yourself why. Continue asking yourself why until you can't ask anymore. At the end, you'll be left with the core reason for why you do what you do. That, my friends, is your higher purpose.
Once you have your higher purpose, you'll need to establish new ways you can deliver that purpose to your patrons. In other words, let's repackage the what.
Start by having in-depth discussions with your board about the value you can uniquely provide to your patrons and members. Identify a few key non-performance opportunities that will help you further your mission until you return to your normal concert season.
Below are a few ideas to help you get started. Choosing the right opportunities for your chorus will depend on your chorus's mission, as well as the time and ability you have to implement them.
Sample opportunities:
Musical content, workshops, and lectures
Small virtual performances or sing-alongs
Partnerships with a charity that shares your mission
Virtual fundraising for your organization or a partnered charity
Meetings, hangouts, and activities for your internal community
Supporting artists, music educators, and/or composers through commissioning works or other hired opportunities
Discuss Your Season with Your Board
Now, it's time to have in-depth conversations with your board about what the 2020-2021 season will look like for your choral organization.
The way I see it, you have five options for planning a season:
Wait it out. With so many unknowns, this method gives you time to learn more before making any final decisions.
Postpone or cancel your season. Postponing your season is perhaps the easiest option from an emotional and time standpoint, but it comes with the risk of losing members, revenue, and even a sense of connection and purpose.
Plan your season but minimize risks. Planning your season will help you stay connected with your choral community and fulfill your mission, but it could be the riskiest option in terms of health and safety. First and foremost, choruses should continue to follow the advice of their local government and health professionals on whether it is safe to sing again. And, if planning a season, minimize risks as much as possible.
Go virtual. If we can't make music in person, going virtual could be our best option. But virtual performances present a variety of legal and financial risks that choruses will need to consider.
Mix it up. There's no reason you can't take each option listed above and mix it up. For example, choruses could choose to postpone until January 2021, plan a virtual performance in the early spring, and plan an in-person performance in late spring.
For each option, you and your board should work to develop a risk assessment and carefully weigh your options.
In this comprehensive ebook, we include sample risk assessments as well as a list of board discussion topics to help you make your decision.
7-Step Action Plan for Moving Forward
Now that you're armed with some information, what are the next steps forward?
Convene an expert team. Bring together legal, medical, and insurance experts to work with your choral leadership as the situation evolves.
Gather information. Survey your members and patrons to learn about their needs. Follow your local government and health agencies to stay informed.
Create a risk assessment for your season using the information above as a starting point. Discuss the assessment with your board.
Identify key activities to host in the coming season. These may or may not include performances. Focus primarily on delivering value to your community.
Develop a budget and strategy. Identify new expenses and revenue as it pertains to your new model and remove any irrelevant items.
Make your decision based on your formal assessments. Strive for flexibility as we move forward in this uncertain time.
Make an announcement letting your members and patrons know what you're planning to do. Explain the decision and offer up ways they can help.
If you'd like more information, download our season planning guide.
Good luck and stay safe out there!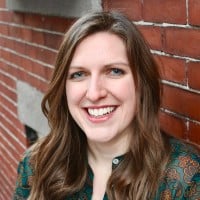 Tori Cook is the former Director of Sales & Marketing at Chorus Connection, an active board member of the Greater Boston Choral Consortium, and a soprano with the Tanglewood Festival Chorus. In a past life, she was the Music Director of the Harborlight Show Chorus and President of Chorus pro-Musica. When not making music, she daydreams about adopting a golden retriever puppy and scuba diving to exotic locations around the world.