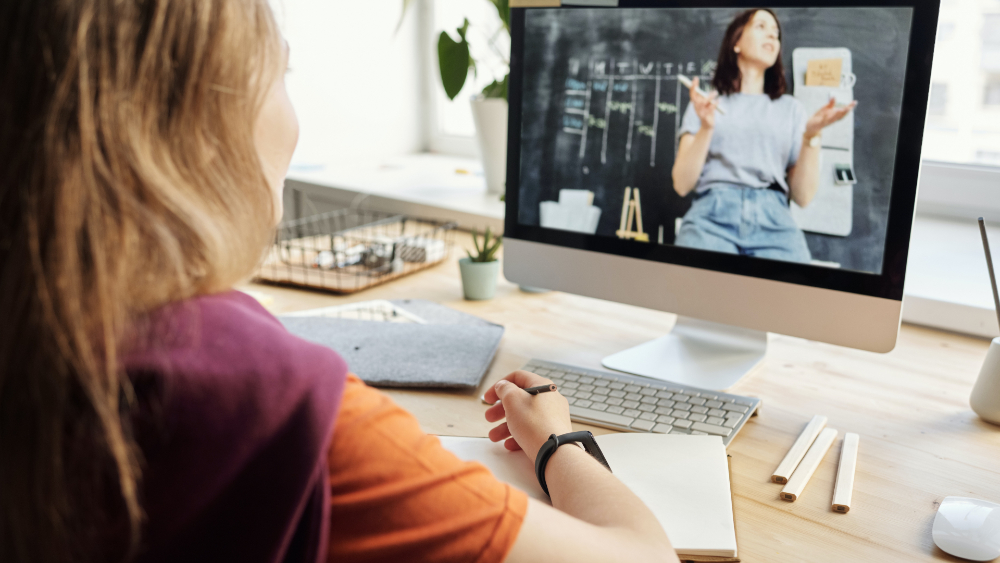 "Go online!"
"Do a virtual choir…like the ones on YouTube!"
"Don't they have an app for that?"
Let's be honest. There is nothing that can replace the magical things that happen when singing in a room full of your favorite people.
And if we're being really honest, we are all also probably experiencing a sense of loss and lack of motivation right now. As a chorus director, there is nothing more frustrating than seeing all of the hard work my chorus has put in this year only to find that, just as we have reached critical performance mode, it is put to a sudden stop.
Of course, the first thought is how can we keep the momentum? Let's keep working! Surely, we can accomplish many great things with virtual music rehearsals!
If you've made the move to an online rehearsal format, you might already know that it isn't perfect. Some people are on their phone, some folks are singing from an iPad or tablet, and a few might have the technology to sing from their home computer…and let's not even mention the different internet speeds that we're dealing with.
Rather than writing this blog to suggest that things can be perfect with online music rehearsals, what I'd really like to do is offer some considerations for the things that can make your virtual rehearsals more productive, empowering, and successful. Doesn't that sound good?!
Despite the challenges, there can be some light at the end of the virtual tunnel if you have decided to attempt online chorus rehearsals.
Warm Up
Virtual chorus rehearsals might just be the perfect time to dive into warm-ups in a way that you never have before.
Physical and vocal warm-ups are how we begin rehearsals to engage, focus, and bring out the best sound from our singers. As you host your virtual music rehearsals, make your warm-ups really engaging.
Talk about the why, not just the how of the warm-up, and let your singers ask you questions about how to get good results. This might be a great time to talk about vocal production, making healthy sounds, building stamina, or expanding vocal range. If singers are muted on your conference call, have them warm-up individually so they can really hone into their own vocal production and technique without relying on the others' sound.
Work on Songs
It would be easy to get into the mindset that all song learning is lost, but it doesn't have to be that way.
Instead of worrying over correct notes or sound quality, take time to work on smaller details such as challenging rhythms (you know the places), or focus on the dynamics or tempos that are really important for your pieces (hello metronome). All things that you can work on and discuss without singing synchronously.
When your ensemble comes together again in person (yes, that's going to happen!), having a fresh perspective on musical challenges will only help you polish your repertoire into something superb when it's time to perform.
Another way to incorporate songs into your online learning is to spend some time on the songs that are your "core" songs…the ones that represent who you are as a chorus or that you sing for special occasions. Especially if you have new members, spending time on these songs will help them continue to integrate as part of your choral community.
Do Sectionals & One-on-One Coaching
Another way that you can keep singing together with virtual music rehearsals is to schedule smaller sectional rehearsals or invite singers to sign up for one-on-one coaching sessions.
Not only does this give your singers an opportunity to talk with you directly about their musical concerns, but you can connect with them individually in ways that you won't always be able to during rehearsals.
If you have one or more assistant directors or section leaders, you may be able to do a rotation with different groups to help everyone continue to feel connected while singing at home.
Have Fun!
Schedule something fun with your choir!
You might be thinking I've lost my mind on this one, but as performers we are trained to keep going, even if something goes wrong (like a pandemic).
In the past week, I've seen some amazing things come from my choruses such as a virtual pajama party hosted by chorus members and an impromptu virtual drop-in during normal rehearsal time.
There were no expectations for great singing, but just a moment of connection that we all crave.
For the Non-Tech-Savvy
I would be remiss if I didn't also acknowledge chorus members and directors who are not tech-savvy or simply don't have the ability to get online for virtual music rehearsals.
The most important thing you can do for these singers is pick up the phone and call them. (Yep, like where you dial the buttons and listen for ringing).
Every person is an important part of your ensemble, and these people need connection just as much as anyone else. Give them tips on how to call in to your next virtual rehearsal or even set up a phone tree and have their fellow chorus members call them regularly. Find ways to connect no matter what!
Final Thoughts
I know it can be hard to feel positive during this time, especially when our normal routine is thrown into the wind.
However, I say "thank you for the music" because music is what will sustain us, give us hope, and help us create beautiful things when we find ourselves in a new world at the end of this pandemic.
Most importantly, I wish you all well and want you to know that we will get through this together.
In the meantime, if you have really great tips, tools, or advice for folks having virtual music rehearsals, please leave them in the comments below.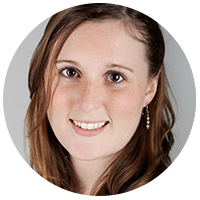 Amanda Carroll is a former middle school chorus and general music teacher in North Carolina. She is a member of Carolina Style Chorus and Sweet Adelines International and is a non-performing member of Womansong of Asheville. She has Master of Music and Master of Public Administration degrees from Appalachian State University. Her background includes singing with large and small ensembles, as well as solo work and teaching private lessons. Amanda is passionate about creating meaningful concerts and connecting with the community through performance.