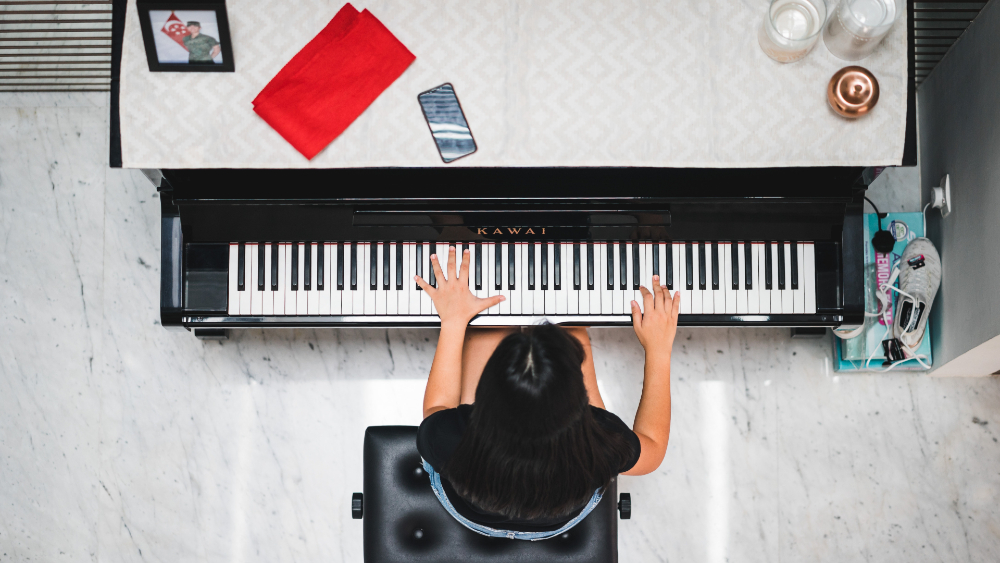 Adapting to this new standard of living under quarantine is challenging, especially when it comes to maintaining your vocal edge. Many choral directors are now tasked with managing their choruses remotely and have to conduct things a little differently to support their shifting needs. That's why it's vital to set your chorus members up for success by helping them settle into a good practice routine at home.
As the CEO of a mobile singing app, it's my mission to empower singers to be able to practice anywhere. We've learned that establishing a strong at-home singing practice begins with setting up a dedicated practice space.
To help you get your chorus members started, we've put together a couple of tips that will help your singers set up a practice space that's comfortable, productive, and simple to create.
Choosing a Practice Space
As a first step, you need to locate the best place to set up shop. Space can be limited at home, so the best place to practice is the space you already have available.
If you're able to get a little more selective, we recommend an enclosed area. This will help you maintain focus, particularly if you are sharing a space with someone else or a furry friend. Eliminating distractions is key to settling into a consistent practice routine, so do yourself a favor and isolate yourself while self-isolating!
Here are some ideal locations to set up your practice space:
A bedroom
A walk-in closet
A basement room
A spare room
Making Your Practice Space Comfortable
An essential and often overlooked aspect of choosing a practice space is comfort. You want to enjoy going into your practice space and not have any excuses to end a session early.
Make sure your practice space has appropriate climate control — for instance, if you're setting up in a basement you may need a fan or a space heater. If your practice space doesn't have a lot of natural light, you can always move a spare lamp into the area.
You'll also want to keep all of your essential practice materials close at hand. Here's a list of some things you might need during your sessions:
A water bottle
Books and sheet music
A reading lamp
A music stand (if you don't have one, any way to prop up sheet music will do!)
Writing utensils and scratch paper
A metronome or digital metronome app
A phone or computer to play backing track/accompaniment
Headphones to hear the song/vocal part or a microphone to record yourself
Soundproofing Your Practice Space
As many people now find themselves indoors for an extended period of time, it's important to be conscientious of how far your music travels. This rings true particularly for those living in an apartment or crowded neighborhood.
However, soundproofing is as much about keeping sound in as it is about keeping sound out. Don't let outside noises break your concentration and interrupt your practice session.
Here are a couple of easy ways you can soundproof your practice space:
Place a towel at the bottom of your door
Move a thick carpet or blanket into your room
Strategically place empty egg cartons to reduce echo
Dress your windows with soft fabric, sheets, or soundproof curtains
Invest in acoustic foam and weatherstrips (pricier and for a more permanent setup)
Getting Your Chorus's Rhythm Back!
During such uncertain times, it can be difficult to pull together an individual practice routine. Music can be a powerful outlet for your choristers, so as a leader you want to break down as many barriers to practice as possible.
The best way you can support your choral members remotely is to get them singing again. With the right at-home practice space, your chorus can start getting back into rhythm!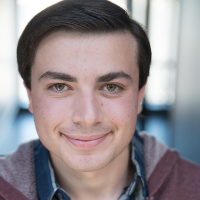 Andrew Goren is the founder and CEO of Harmony Helper. As a passionate musical theatre actor, Andrew has been on a quest to develop the perfect way to learn and sharpen singing and harmonizing abilities. With over 10 years of singing and performing experience, his unique insights and vision have led to the creation of the amazing and elegant Harmony Helper app. With his leadership, Harmony Helper is helping singers of all kinds effectively practice and improve singing performance anywhere, anytime, removing traditional rehearsal barriers so singers can deliver their best performances.