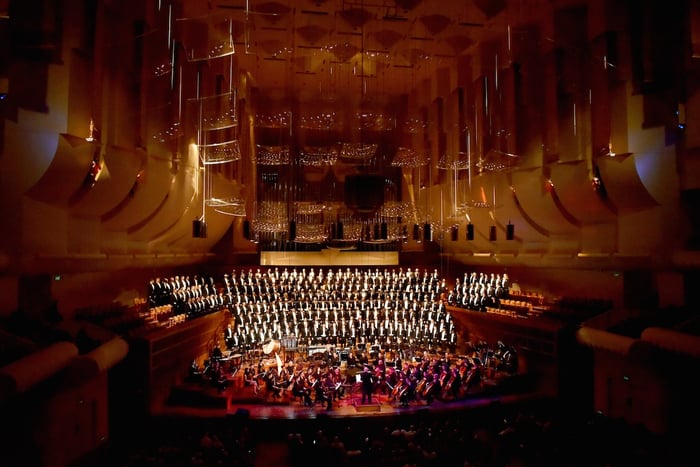 The San Francisco Gay Men's Chorus is no amateur when it comes to recruiting singers. Already a chorus of nearly 300 singers, in any given audition they can have up to 60 singers auditioning for only 30 spots. Talk about competition! But SFGMC knows that their efforts don't stop at recruiting. They also have a solid strategy in place for retaining their singers and ensuring a successful first year.
So how do they do it? Dan England, the baritone section leader and member of the chorus's recruiting team, shares SFGMC's secret sauce to recruiting and retaining choir singers.
The 6 Ingredients for a Strong Choir Recruitment and Retention Strategy
1. Having a Great Product
Having a great product is the first step in your choir's recruiting strategy. SFGMC is lucky to live in a market with great talent however, there are many options for great talent. Within a 50 mile radius, there are no fewer than 11 LGBTQ+ choruses that a singer can join. Chorus brand is everything and SFGMC knows it's brand, articulates its mission clearly, and has a strong reputation in the bay area. Because of this they tend to fill their houses and leave audiences feeling great!
2. Casting a Wide Net
With 300 singers talking about the chorus, they advertise primarily by word of mouth. When surveying new singers about how they found out about the chorus, "I have a friend in the chorus" or "I saw a show" is a common response. But they don't rely only on word of mouth; they also have a strong presence in search engines because they frequently post online. A few singers say they saw them on YouTube or googled "gay chorus in San Francisco." If you search this term in Google, you'll see that SFGMC ranks #1 with a combination of paid Google Ads and organic listings from their various online posts. Their posts on Facebook and Twitter also drive traffic to their site. This combination of word of mouth, posts on the web, and a strong social media presence help SFGMC cast a wide net for attracting singers.
3. Setting Realistic Expectations
Your chorus is unique and new singers won't know what to expect until they sing with your group. That's why SFGMC requires potential singers to rehearse with the chorus at least once before auditioning. "We want them to experience the pace, the joy, the love, and the musicianship," says England. If it's not the right fit, both parties will know right away allowing the singer to select out of the audition process, if they choose.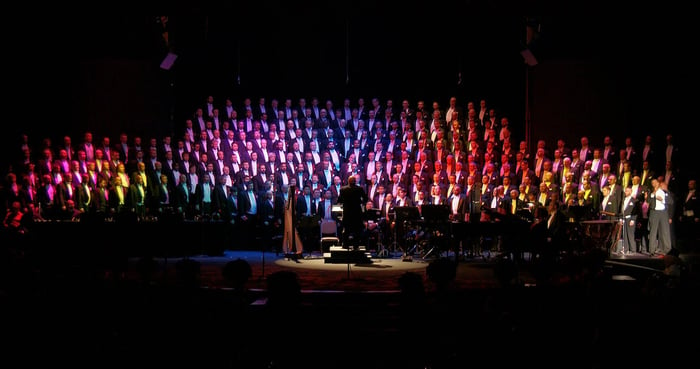 4. Providing a Great Audition Experience
If they do decide to continue on to the scheduled audition, they will be greeted by a holding room staged to relax the auditionee. England says, "We want them to have a great audition experience, even if they don't make it into the chorus." The room is staffed by active singers and other recruits. The interview team will ask the recruit what singing experience they had and why they want to audition for the chorus before leading the singer into the audition room. The musical audition consists of singing 16 measures with an accompanist and pitch matching exercises. A rating system allows for a measurable approach to accepting singers into the chorus. On a scale of 5, the 4s and 5s are automatically in, the 3s are discussed heavily, and anything lower is not accepted into the chorus. At the end of the audition day, the singers are informed that night whether they have been accepted into the chorus.
5. Nurturing New Singers via an Onboarding Program
Immediately after acceptance, the new singer enters an onboarding program. "Our nurturing program and attention to making sure the 'newbies' have an awesome first concert is key," England says. Within a week of their audition, the new member is invited to the internal Facebook page, is added as a member in Chorus Connection, and assigned a "Big Brother." Within two weeks, an orientation session is scheduled for all new members which covers important membership information such as music requirements, concert attire, scholarship needs, and more.
The Big Brother plays a vital role in onboarding new singers. During the first concert session, they sit next to the new member and introduce them around to the section. They remain the first point of contact for any questions the new singer has - such as memorization schedule, wardrobe, and how to use Chorus Connection. "This relationship lasts a lifetime. I know my big brother, and his big brother before that," says England.
SFGMC continues to bring the new singers together in a variety of fun and meaningful activities such as a new member brunch, where each Big Brother introduces their little to the chorus and tells a funny story. Just before the first concert they have an AIDS ribbon pinning ceremony for the little brother. And at the chorus retreat, the new members even perform a skit together!
6. Soliciting Feedback
At the end of the first show, every new member receives a survey asking about their experience and how SFGMC can improve. These suggestions are then used to make essential changes to the recruitment and retention process.
Put these ingredients together and you'll cook up a strong recruitment and retention strategy for your chorus! If you have questions or would like to learn more, please email Auditions@sfgmc.org.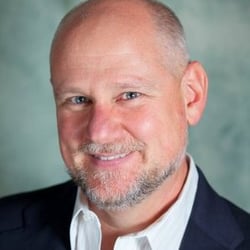 Dan England has sung with the San Francisco Gay Men's Chorus since September 2012. He is a Baritone Section Leader, serves on the technology task force, and is a member of the recruiting team. Prior to SFGMC, Dan sang for 10 years with the Silicon Valley Gay Men's Chorus and served in marketing and the board of directors as President. During the GALA 2000 festival, his parents came to hear Dan sing and also met Dr. Tim Seelig whom they introduced to their son. Tim and Dan got married in December 2015. Tim serves as the Artistic Director and Conductor of the San Francisco Gay Men's Chorus.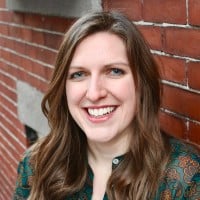 Tori Cook is the former Director of Sales & Marketing at Chorus Connection, an active board member of the Greater Boston Choral Consortium, and a soprano with the Tanglewood Festival Chorus. In a past life, she was the Music Director of the Harborlight Show Chorus and President of Chorus pro-Musica. When not making music, she daydreams about adopting a golden retriever puppy and scuba diving to exotic locations around the world.