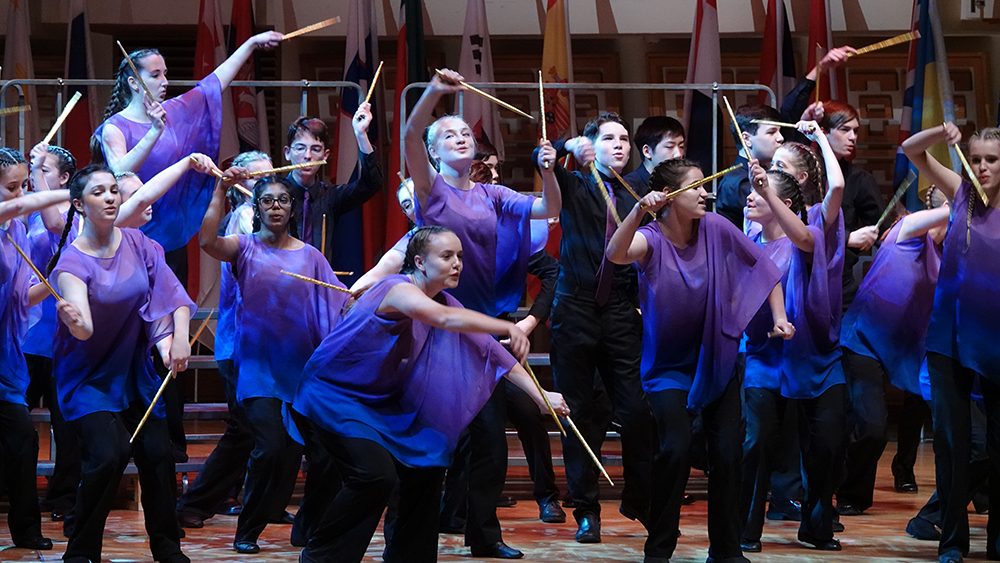 Pictured: Hamilton Children's Choir
I've always had a passion for music and travel. In fact, before I worked at Chorus Connection, I worked for Encore Tours, a music travel operator that books domestic and international tours for choirs, bands, and orchestras.
I believe that choir tours are an enriching educational experience for both adults and children - I believe that so much, I even wrote a blog about it! So, when I moved to Chorus Connection, I knew, at some point, that I would want to write again about the exciting possibilities of choir tours.
Particularly for children's choirs, international touring is the perfect opportunity to enhance a students' personal development, experience different musical cultures, and build ensemble unity and trust.
I interviewed two children's choirs with a long history of touring to share their experiences with you in the hopes of inspiring future choir touring programs!
Featured Children's Choirs That Tour
While doing research for this article, I came across two children's choir programs, in particular, that had a long-standing tradition of successful international tours: Hamilton Children's Choir and Columbus Children's Choir.
The Hamilton Children's Choir has six choral ensembles with nearly 250 children enrolled in their program. Their touring ensemble is called Ilumini, which has 54 members ages 12-18. For this artcile, I interviewed their Assistant Artistic Director, Melanie Tellez.
The Columbus Children's Choir is an organization that serves 650 singers and has 260 singers based in their home choirs. I interviewed Jeanne Wohlgamuth, the Artistic Director of the Columbus Children's Choir and the New World Singers, the 80-singer, top-performing touring ensemble of the organization.
How Did The Touring Tradition Begin?
Ilumini's touring tradition began when Zimfira Poloz took over their artistic leadership in 2003. Her strong international connections to other ensembles, clinicians, and festivals paved the path for such tremendous touring opportunities within the organization.
Since 2006, Ilumini has gone on 13 domestic and international tours together to places like Spain, Poland, Québec, South Korea, France, Bahamas, and Hong Kong, just to name a few. They aim to travel internationally at least once every other year, although recently it's become an annual adventure!
In contrast, the touring program for the New World Singers was already in place when Wohlgamuth became their musical director. The New World Singers does an international trip every three years and domestic trips as opportunities present themselves. The chorus has traveled consistently since 1996 with trips that have included a tour down the Volga River at the invitation of the Russian Ministry of Culture, and tours of Central Europe, Austria and Hungary, Italy, France, Canada, and Slovenia. Since Wohlgamuth became Artistic Director in 2011, the New World Singers have also traveled with her to Spain, Austria, and Hungary.
Locally, the New World Singers has performed in New York City at Carnegie Hall, Washington D.C. at the White House, Bard College to participate in the Bartók Festival, and they even traveled cross-country for an "America the Beautiful Tour."
How Does a Child in the Organization Join the Touring Ensemble?
Tellez says, "Ilumini is the only choral program out of our six that requires an audition. Choristers have usually completed at least a year in our intermediate choral program, Esprimas, in order to develop their musicianship, experience and confidence. Choristers entering Ilumini need strong sight-singing skills, well-developed vocal tone, and a solid foundation in music theory - they learn about 60 pieces per season! They also need confidence and maturity, in order to take part in professional performances, tour, and commit to the vigorous schedule of the season."
In order to join New World Singers, Wohlgamuth says that singers must participate in an annual progress check to demonstrate that they have acquired the needed knowledge, a very high level of literacy and vocal skill, to guarantee their success in a higher level choir.
Who Plans the Tours?
The Hamilton Children's Choir plans their own tours. Tellez says, "we've been fortunate to have wonderful travel agents to support us, and often strong relationships with the festival planners - their local recommendations are always the best!"
Whereas the Columbus Children's Choir uses a tour operator, Encore Tours. Wohlgamuth says, "I have finally found a tour company that has amazing customer service and listens and responds to my many questions, concerns and complaints: Encore Tours. I would highly recommend them. Their staff is accessible, friendly, and knowledgeable!"
How Do Students Pay For Their Tours?
The Hamilton Children's Choir has a substantial financial support program that makes it so that no singer is ever turned away, even in their touring chorus, Ilumini.
Tellez says, "We are deeply, deeply fortunate that often our international invitations include a stipend or a good portion of our expenses. For the remaining fees, the tour costs are included in the choristers' tuition, and we do fundraise each year to offset these fees. Through our financial support program, we have supported many singers for their full tuition - including international tours - so that they can experience being part of Hamilton Children's Choir with no financial barriers."
With the Columbus Children's Choir, touring students are required to pay for their travel expenses. But to help offset the cost of the tours, the chorus holds fundraisers such as bake sales, candy bar sales, recycling projects, flower sales, 50/50 raffles and more.
What are Some Highlights From Choir Tours?
Both ensembles have won awards in international choral festivals.
Most recently, the Hamilton Children's Choir has won the Grand Prize, 1st Xinghai Prize International Choral Competition, in Guangzhou, China (2013), 1st Place – Children's Category, 'Let the People Sing' Euroradio Choral Competition, European Broadcasting Union, in Oslo, Norway (2009), and Grand Prize, Loto-Québec World Choral Singing Competition, Montreal, Québec (2009), to name a few.
And the Columbus Children's Choir has won the American Prize in both 2019 and 2010.
But, when asked about the most exciting moments on tour, both Tellez and Wohlgamuth didn't mention the awards, but rather they highlighted the artistic collaborations.
Tellez says, "What is always the most exciting for us is an opportunity to collaborate with young people from another place in the world who also like to sing - it's so special to have something tie you together when perhaps your language, culture, traditions can otherwise feel quite different. Sharing a passion and an art together is one of our favorite experiences of every tour! Most recently in Hong Kong, we were able to meet and sing with The King's Singers, which was a truly exciting moment!"
Wohlgamuth says that their most exciting experiences included performing at the International Festival of Music and Dance of Grenada when visiting Spain, the time the collaborated and performed with the Vienna Boys' Choir, and when they participated in the 29th International Kodály Choral Symposium.
How Does Travel Impact the Students?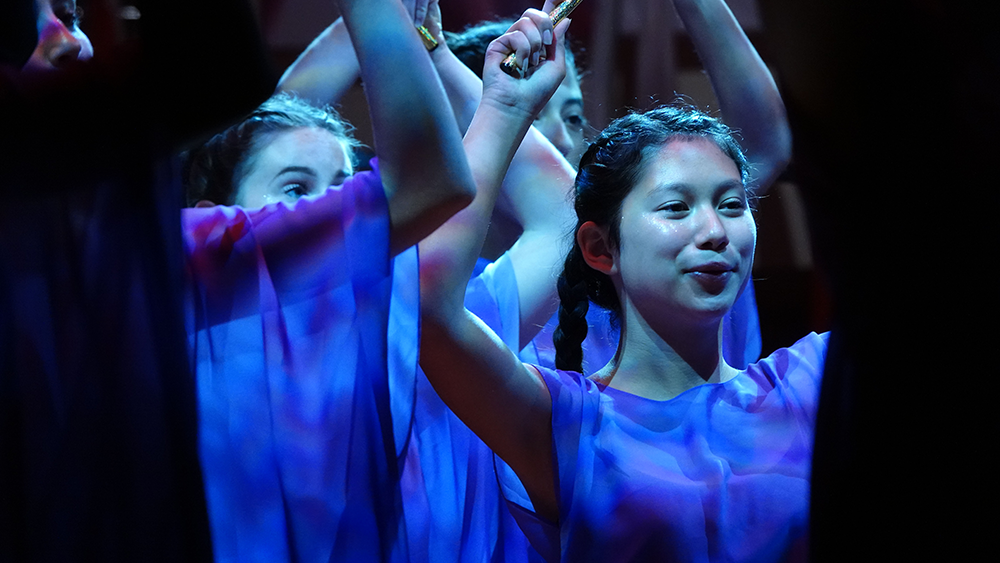 Pictured: Hamilton Children's Choir
Tellez says, "The singers take such pride in their accomplishments and feel so honored to be guests at an international level. Their work ethic is quite tied to the knowledge that they're representing Hamilton, Ontario, Canada, sometimes even North America, at these events. The way that meeting peers from other cultures, countries, traditions can expand an artist's perspective... it's so important! We are trying to open hearts and minds through sharing this music."
Wohlgamuth says, "My singers leave on tour as babies and return home as young, mature adults. Touring teaches them how to represent themselves and their community in a positive manner. It teaches them to embrace other cultures and experience different languages, food, and customs. They begin to realize that the world is a much bigger place. The singers learn how to work collaboratively with other singers, and develop a new perspective on how to resolve problems and overcome obstacles. They also begin to understand how to put others needs before their own. Traveling provides singers with valuable lessons that will carry them through life."
Wohlgamuth also shared a few other quotes with us from her singers. Ruth, a New World Singers member, states that "traveling to Europe on two separate occasions as well as performing at Carnegie Hall are experiences that I will treasure greatly as they not only expanded my cultural experiences but also my musicianship."
And Marykate, a New World Singers member, states, "I have toured with NWS three times and all of these trips were extremely positive experiences. This has given me fantastic travel experience that is alway impressive to others considering my young age. I got to sing in some of the most beautiful cathedrals and some of the most prestigious halls. While singing is always worth the effort, it is moments like a Hungarian audience synchronizing their applause as a signal for an encore that really makes one realize that our efforts are valued and undoubtedly worth it."
What's Next on Your Travel List?
The Hamilton Children's Choir's next tour will take place in 2020 at the IFCM World Symposium Choral Music in Auckland, New Zealand.
And the Columbus Children's Choir will be participating in the Llangollen International Musical Eisteddfod in July 2020.
Well, there you have it. Two incredibly successful touring programs for children's choirs with high impact and high reward.
Thank you so much to both Melanie Tellez and Jeanne Wohlgamuth for agreeing to be interviewed and for your wonderful thoughts and ideas. We wish both groups a wonderful touring season in 2020 and we'll be keeping an eye on your successes!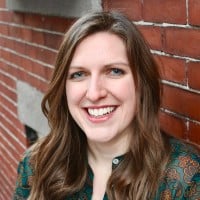 Tori Cook is the former Director of Sales & Marketing at Chorus Connection, an active board member of the Greater Boston Choral Consortium, and a soprano with the Tanglewood Festival Chorus. In a past life, she was the Music Director of the Harborlight Show Chorus and President of Chorus pro-Musica. When not making music, she daydreams about adopting a golden retriever puppy and scuba diving to exotic locations around the world.