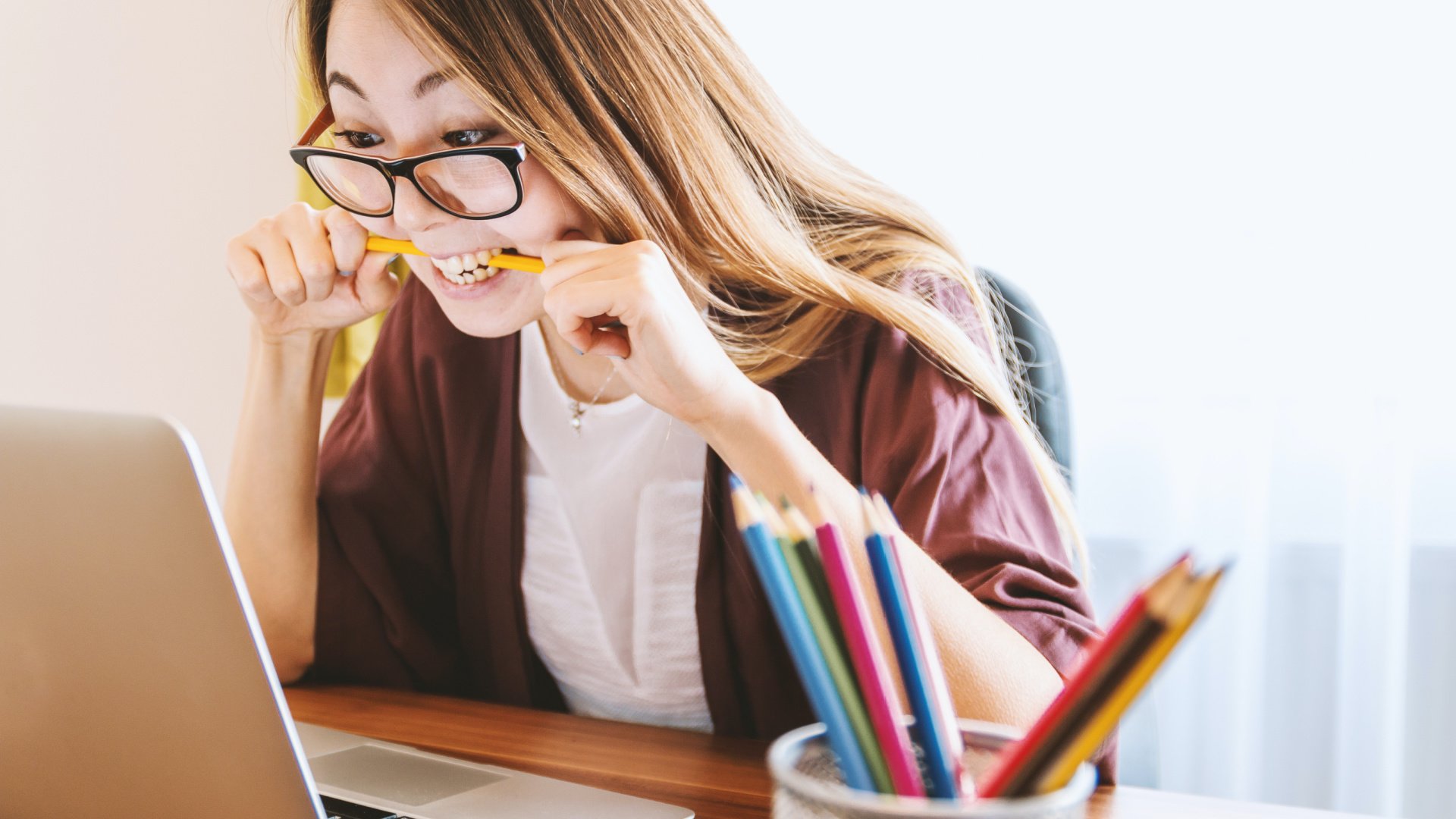 Has this ever happened to you? Our concert is two months away and we've barely sold any tickets. I need to get the word out but we don't have a big budget or marketing staff. I know there are free resources out there to help but it all feels so overwhelming. There is so much that needs to be done and I don't know where to begin. Someone, please just tell me what to do!
If this is ringing bells for you, bookmark this post.
When we talk about "getting the word out," or marketing, it's not always clear where we should put our energy and resources. We often don't have marketing staff, big budgets, or the know-how and time to do it. Figuring out how to promote our concerts is tough – especially when we wear so many hats: manager, singer, conductor, fundraiser, AND marketer?! It's too much.
I'm going to give you my formula for marketing that you can start doing today.
Focus on retention not attraction
The first thing to do is to stop fretting over trying to get new audiences through marketing. It's easier and more cost-effective to convince an existing patron to come to your concert than it is to try and convince a stranger to come to your concert.
Simply put: Marketing to strangers is a waste of your small marketing budget.
To build new audiences, focus on relationship-building, outreach, and engagement. However, for this marketing strategy our primary goal is to retain our current audience and we retain our audience by marketing to them.
But I don't know how to do marketing! (Yes, you do.)
Marketing is simply the variety of ways that we will use to remind our existing audience that we have concerts coming up. That's it. That's all we're trying to do.
Through marketing, we are inviting our audience to the concert, sharing what's interesting about it, what they will experience, and giving opportunities to take action – buy a ticket – to attend. We do this several times and in a variety of ways, and this is known as the 'marketing mix.'
Laying the foundation: The four building blocks for choral marketing
Before we get into the marketing mix, you'll need to have a few marketing assets ready to go. These assets are the building blocks, or foundation, of your digital marketing.
Branding -

Your brand is made up of your logo, images of your choir, and the vibe of your website – does it feel formal or fun? Flashy or subtle? Don't overthink it. The most important element here is to build brand consistency by using the same logo with as little variation as possible.

Website -

Your website is your most important tool for marketing. I always say it's not really real until it's on the website! This is where all of the pertinent information about your organization and concerts will live, including your logo and photos. If you don't have access to update your website, you need to gain access. You must be able to hop in there and add basic concert information. It's important to keep the website accurate and up-to-date. Why? Because we want our patrons to visit our website to find these details, and to be able to count on our website as a reliable source for this information.
Audience - To retain your audience, you need to have one to communicate with. This requires collecting and storing patron information. Using an online ticketing system will help you with storing this information securely. At a bare minimum, you'll need their first name and email address to be able to communicate with them.

Concert Details -

Oh, the dreaded process of finalizing concert details… It may not be what you want to hear, but the truth is you need to finalize your concert details well in advance (at least 3 months) to have enough time to build the materials needed to market your concert effectively.

Here's a handy checklist of what your concert details need to cover:

Final concert program - what are you singing?
Concert title - what is the concert called?
Concert description - what is interesting about it? A paragraph or two is enough.
Concert date, start time, location, and address.
How to buy tickets - the website URL (link).
Next steps: Let the marketing begin
You have a logo, a website, audience contact information, and (hallelujah!) concert details. The next step is where the fun – and the marketing – begins. Now that we've laid the foundation, it's time to brand the concert with digital graphics, and to share the concert information with our patrons.
Step 1: Get Setup for Email Marketing
If you haven't already, sign up for an email marketing platform (like Mailchimp or Constant Contact). Once you upload your patron contact information, you'll use the email templates provided by the platform to create email blasts inviting your audience and reminding them that you have a concert coming up.
Step 2: Create Digital Graphics
To market your concert, you'll need digital graphics. Graphics are perhaps – if not the – most important part of your marketing. These graphics will be used on your website, social media, and in email marketing. It's very important that your concert graphics use the same fonts, colors, and details to help create visual cohesion.
Why graphics are necessary
When your audience sees these graphics in different digital places, they are more likely to remember it – and they will build an association with the imagery. This is critical to helping patrons take action and buy a ticket.
If you're new to graphic design, don't worry. Free and low-cost tools like Canva, which has 1000's of templates, make it easy to create graphics.
Here are the most important things to remember when creating graphics for a concert:
Keep the design simple and consistent
Use the same fonts, colors and photos for visual cohesion
Use contrasting color combinations that are easy to read
Keep fonts clean and simple; script fonts are often hard to read, so choose wisely
Make sure the text is big enough to read on a small phone screen
So what goes on the graphic?
Remember, most of the details about your concert will live on your website. So your concert graphic only needs to include the following information:
An image - this image can be a great photo of your choir or it can be a stock image that helps evoke the vibe of your concert. Use this same image on all of the concert graphics.
Your logo - your choir's name.
Concert title - use the same font on all graphics.
Date & start time of the concert.
How many graphics do I need?
You will need at least 3 different sized versions of the same graphic:
Facebook event (1920 x 1005 px)
Square for Instagram / email marketing (1080 x 1080 px)
Website – size varies depending on your website. You might be able to reuse your Facebook event size for your website.
What's an example of a well-designed graphic? Here's an example graphic for a Spring Concert by Anywhere Community Chorus on April 6-7, 2024 at 4:00 p.m.
Facebook event (1920 x 1005 px):
DO THIS:
✓ Keep it simple and consistent
✓ Use the same fonts and stock photos
✓ Use contrasting colors for easy-to-read text
✓ Include logo, concert title and concert date/time
DON'T DO THIS:
✗ Insert the entire concert description
✗ Use clashing colors or colors that are similar in shade
✗ Use small or hard to read fonts
Step 3: Create a Concert Landing Page on Your Website
It's critical that you create a page on your website where all the concert information will reside. This is the page that all other marketing efforts will point to. Be sure to include:
Concert details (see section above)
Concert graphic
A call-to-action (e.g. Get your tickets today!)
A link to buy tickets
Other media (e.g. video of rehearsal if you have it)
Additional information you might include here: program notes, parking details, accessibility information, concert policies, etc.
Step 4: Create Your Marketing Campaign
Yay, you have graphics and a landing page! Now what do you do with them? Enter: the marketing mix. It's at this point that you will share your graphics in a variety of ways (aka the marketing mix). This is how you'll invite your audience to the concert and help them take action to buy a ticket.
How do you decide what to post on each platform? It can definitely be daunting, but don't worry. I'm going to give you a checklist of exactly what to share and when.
Since our original goal is retaining existing patrons, we will focus on these platforms:
Website – where all of your concert information lives
Social media – keep it simple and focus on Facebook
Email – communicate directly with your patrons
Finally, we can put everything into action! Here's a simple and easy to follow five-week marketing campaign template that you can use for all of your concerts. The more comfortable you get with this template (the more you do it), the more you'll find ways to be creative and let your choir's personality and brand shine through.
Five-week Marketing Campaign
5 weeks before Concert
Website: make sure everything is up to date on your concert landing page. You'll need to have your link to buy tickets on the page!
Social Media: create a Facebook event and include the Facebook event sized concert graphic. Only include the concert description in the Facebook event. Include a link to the concert landing page on your website for more information.
4 weeks before Concert
Email Blast #1: create an invitation to the concert. This is your first time talking about the concert to your email list so include a short concert description, concert graphic, a link to the concert landing page, and CTA to buy tickets.
Social Media: share the Facebook event to your choir's Facebook page with a simple caption announcing the concert and a call-to-action (CTA) inviting your audience to attend or buy tickets.
3 weeks before Concert
Website: add new or updated information to your concert landing page (program notes, embed a video, parking, etc.)
Email Blast #2: send a concert reminder: Include a link to the program notes on your website that gives detail about the program; the concert graphic, a CTA and link to buy tickets.
Social Media: on Facebook, post a concert reminder with the concert graphic, a caption reminding your audience about the event, and add a link to the concert page of your website with a CTA (e.g. Get your tickets today or join us).
2 weeks before Concert
Email Blast #3: share something interesting about the concert like a link to the concert program notes, link to the video, or a quote from your conductor or a singer about the concert. Remember to include your CTA and a link to buy tickets.
Social Media: post the concert graphic and add a link to the buy tickets page; or take a short video at rehearsal and upload it to Facebook with a link to buy tickets, and a brief concert description.
Concert Week
Email Blast #4: your week-of-the-concert reminder should include the concert graphic, a CTA (e.g. Don't miss out!) and a link to buy tickets.
Social Media: on Monday, share the Facebook event and add a link to buy tickets in the post.
Social Media: on Friday, post the concert graphic with a reminder that the concert is tomorrow/this weekend, a CTA, and link to buy tickets in the caption.
That's it. Seems easy enough, doesn't it? Marketing your concerts is a lot easier when you have someone to help point you in the right direction, so I hope you find this strategy helpful for your organization. As long as you focus on keeping it simple, and retaining your existing patrons by communicating with them, you'll be on your way to selling plenty of tickets.
As you feel more comfortable with marketing, consider adding in more to your marketing mix. Check out this Choral Marketing 101 eBook below.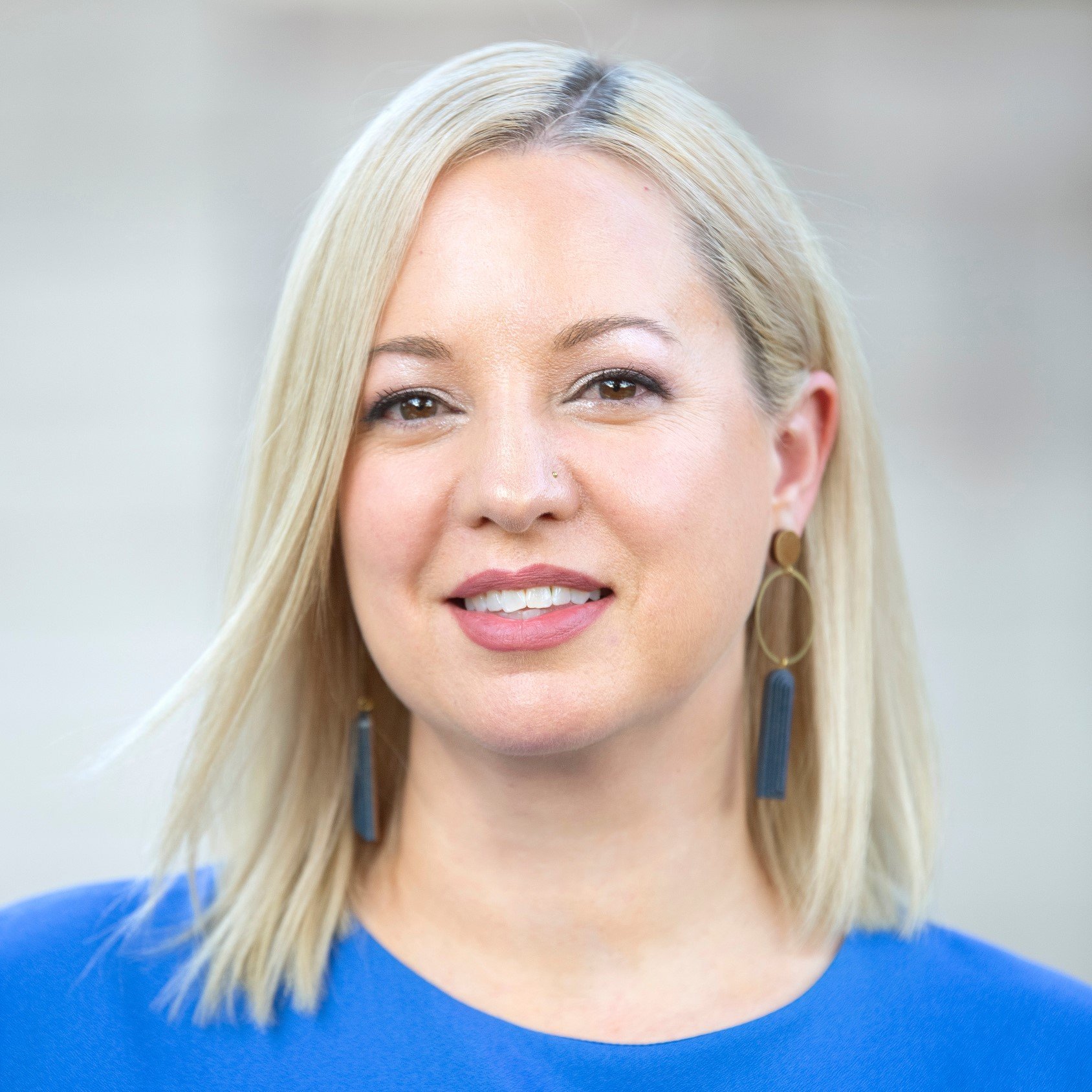 Jen Rogers is the Executive Director of the San Diego Master Chorale. After serving as the CEO of the Grammy-winning Phoenix Chorale for over 5 years, she launched her performing arts consulting firm, Sound Nonprofit Consulting (soundnonprofit.com), specializing in chorus management. Jen is passionate about supporting choral artists and the staff and board members that make choral music possible. She currently serves on the Advisory Boards of Tonality (L.A.), Downtown Chamber Series (Phoenix), and Orpheus Male Chorus (Phoenix). A trained saxophonist in a former life, in her free time she can be found conducting genealogy research, cooking plant-based meals, competitively reading, and exploring her new home city of San Diego.