This is part 4 of an ongoing series about the many ways your choir can use an iPad. Check out the first post here! This post talks about how your iPad can increase your choir management's productivity.
Accessories
There are a number of iPad accessories out there that can help you maximize the usefulness of your iPad. Typing with the built-in virtual keyboard is okay, but is not ideal if you want to take notes for a long meeting. The built-in keyboard lacks tactile feedback and takes up valuable screen space. If you plan on anything more than casual typing, you should invest in an external keyboard case. Apple and Amazon both sell keyboard cases in a range of prices and quality.
Productivity Apps
Keyboard in hand, you can now turn your focus to productivity apps. My choir, Boston Choral Ensemble, is a Google Apps organization - we store, create, and edit documents and files online - so our list of useful apps leans heavy on Google.
Note Taking & Document Editing
Google Docs & Sheets - for document and spreadsheet creation and editing; Section Leaders use Sheets to track attendance and we use Google Docs to take board meeting minutes
Microsoft Word & Excel - more robust than Google apps, but requires a paid subscription to edit files
File Sharing
Google Drive - file viewer and browser for Google Apps
Dropbox - for when we have to share or receive files from people who don't use Google Apps
Built-in Camera App - for taking photos of documents and receipts
Presentation Software
Google Slides - for creating and presenting slideshows
Microsoft Powerpoint - a more robust slideshow app than Slides, but requires a paid subscription
Haiku Deck - great for creating quick, image-rich presentations for client pitches; we use this for choir announcements
General productivity
Safari
YouTube - for when you want to listen to how another choir performs a piece
Calculator App - iPads do not ship with a default calculator
Communication
Hangouts - how we group chat with each other
Skype - for calling in guest artists or composers during rehearsal
Social Media Management
Most of these apps are either free or very cheap and have several good alternatives. A quick internet search should present you with any kind of app you might need. With these apps, our iPad can effectively manage our entire organization.
Coming soon: Part 5 - Wifi Hotspots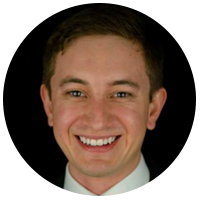 Alex Speir is President of Boston Choral Ensemble, a 40 member amateur, professional quality choir. In the past three years, BCE has grown their audience by 25%, increased revenue by 50%, launched several iterations and countless enhancements to their website, moved their operations entirely to the cloud, recorded a new cd, commissioned a new composition each year, transitioned marketing from print first to online and social media first, and hired their first paid, non-artistic staff member. You may email Alex at president@bostonchoral.org.