Keeping your choir's patrons engaged and excited about your organization is never an easy feat. It requires time and thoughtfulness, but when done well, it can turn your fans into lifelong supporters.
Last year, when the Boston Gay Men's Chorus made history as the first LGBT choral group to tour the Middle East, their Executive Director, Craig Coogan, wanted to share the magic of their trip with the patrons who helped make it possible.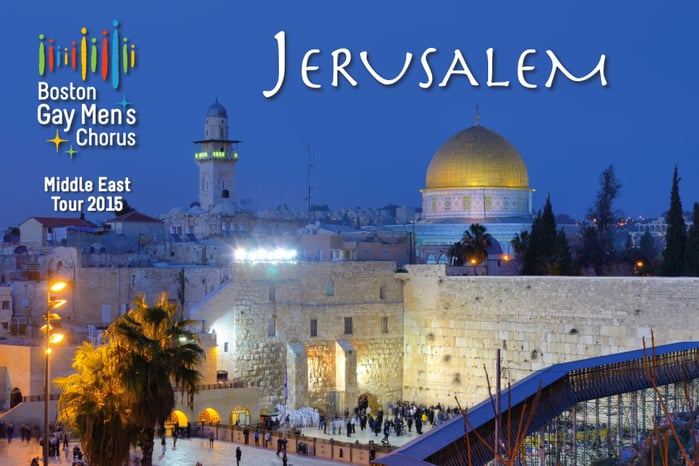 He printed 400 postcards for their trip and wrote short personal messages on each. Once in Jerusalem, he bought local postage and popped them in the mail. In addition to that personal touch, upon their return, he shared a video they produced with highlights from the tour (https://www.youtube.com/watch?v=YF__2NjDCNk).
According to Craig, "Donors loved getting something personal from the trip. In our digital world, getting something tangible is rare and becomes much more special." In fact, some donors were so moved by the experience that they sent in additional gifts of appreciation.
Development is all about building and nurturing relationships, and an extra little touch can go a long way.
How about you? Has your choir found creative and effective ways to show appreciation to your patrons? Let us know in the comments below!
Jacob is the founder of Chorus Connection and a proud member of the NYC Gay Men's Chorus. A lifelong choir nerd and tech geek, he loves marrying his passions to help community choruses run more efficiently. Drop him a line at jacob@chorusconnection.com!