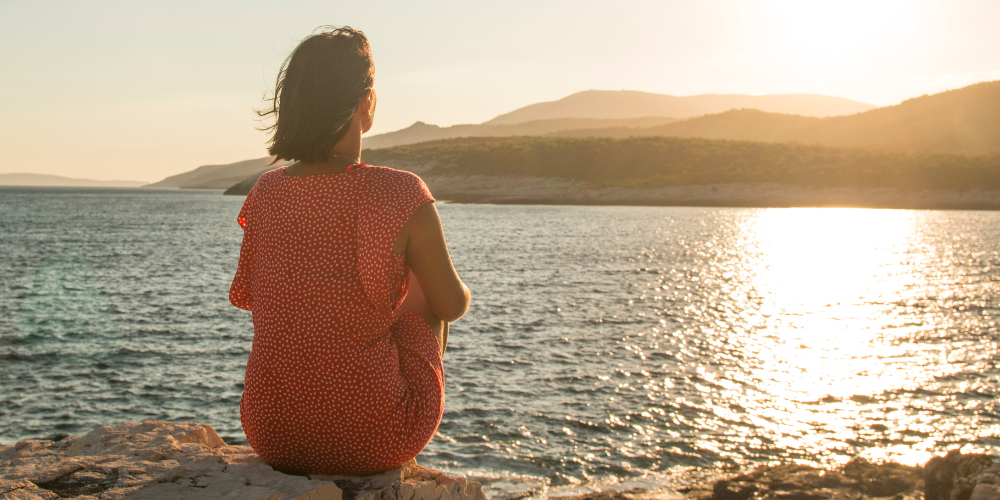 For choir administrators, teachers, conductors, and singers, summer is the time when things supposedly get quieter. Concerts aren't looming over our heads, shorts and flip-flops come out, and we have some time to reset, reflect, and re-energize ourselves - and our organizations. In this article, I will lay out some of my favorite ways to make sure productivity stays high and stress stays low!
REFLECT
The Spring Concert programming is over, and the last stray program is picked up from the auditorium floor. Relief washes over you right then - or perhaps it takes a few minutes until when you get home, feet up on the couch, glass of red wine in your hand - and you exhale the stress of the season away. What's done is done, and now you can only move forward.
Celebrate
Take a moment to celebrate! Celebrate with your staff, your singers, or whoever it makes sense to celebrate within your organization. Yes, it's great to celebrate with your friends or spouse, but be sure to also celebrate with those who journeyed alongside you to put up this spectacular event. Producing an event like a spring concert is no walk in the park! You couldn't have done it alone, and the people beside you deserve that recognition. Celebrate, laugh, and make a toast to the end of a season.
Be Grateful
The day after your concert set aside an hour or two to be grateful for the art you helped put into this world, along with the people who made it happen. Write a few thank you emails, texts, and cards. Try and go the extra mile for folks who may not realize that their contribution made a difference to yesterday's success. Maybe it's a volunteer or a singer who came extra early and asked if you needed any help. Take a few minutes to just write a list of all the things that you are grateful for from concert day. Even if some things didn't go exactly to plan (which, at this point, is expected to happen at least a little bit!) there is a lot of good that came out of the season.
Wrap it up
Sign the last check, thank the last patron, and hashtag the last social media post. Put away the final box, file that last numbered octavo, and wave your final goodbyes to the office or rehearsal space. Finish up what you need to get done to wrap up the season. It doesn't all need to get done right this moment. Finish up the urgent matters, and then leave the rest. Put a vacation notice on your email and take a few days to reset.

RESET
Care for Yourself
"Self-Care" has become a word that is so over-used in our society that it is almost meaningless. So I'll switch it around - care for yourself. Self-care isn't blowing off responsibility for something you'd rather do. Caring for yourself is creating a sustainable lifestyle where your work responsibilities and personal life are balanced and complementary. If you're the journaling type, take some time to write out what you aboslutel\y loved about this year. Take the dogs for a nice long walk, hike, or swim. Go to the gym or yoga class. Try out that new recipe. Buy a coloring book. Most importantly - go outside! Spend some time in the sun somehow, and catch up on that vitamin D you've been missing. This is possibly the most important start to having a productive summer: reminding yourself that what you do and who you are are not one and the same.
A little louder for people in the back:
You are not defined by what you do!
You are more than your choral organization, your voice, your conducting, or your administrative skills.
Now is the time to explore that!
In the fall of 2020, when we were headed back to school in person, I knew I wouldn't be able to sing with my public school students when outside was no longer an option in the winter. That time came quicker than I would have imagined. I found myself looking at my instrumental colleagues saying, "If I can't sing with them, they might as well have a study block. Teaching singing is all I know, and all I have to offer them."
I look back on that moment now so differently. It was at that moment that I started to explore how I could be of any use to the children in front of me, even if it was new, scary, or creative. It didn't take long for me to design creative and interesting (albeit quite random and lacking focus) curriculum lessons, that had nothing to do with singing. I realized I still had a lot to offer, even if it wasn't through the medium of chorus.
Around that same time, I began making my first friends (in 30 years of life) that weren't tied to music in any way. (We met at puppy kindergarten!) I joked for many years that I wouldn't even know what to say to anyone who doesn't do chorus - how do you even talk to someone who doesn't do this 24/7/365? That came crashing down around me quickly during the pandemic when I was left with none of the chorus, but all of myself. My puppy-kindergarten-parent friends quickly became my besties, and I learned there is a whole part of me that doesn't actually need to talk anymore about chorus.
Take this reset time to explore these aspects of yourself, and, dare I say it - grow them! We are better artists and stewards of the earth when we have more diverse experiences.
Reset Your Workspace
If you're anything like me, by the time May is over my desk in my home office is covered in piles. Piles and piles and piles of things I don't want to forget (or, quite possibly, have already forgotten due to the aforementioned piles.) I love to take the summertime to reorganize my workspace and make it manageable. Locate a big trash bag and recycling bin, clean out the drawer, hit it with a Clorox wipe, and sort it all out. Organize the piles, and sort them into folders. I'm even hitting my home office with a fresh coat of light paint, and hiring some construction workers to put in some recessed lighting. Buy the new lamp, rug, or desk accessory. Make the workspace somewhere you love to be. Part of having a productive summer is setting yourself up for a productive season!

REENERGIZE
Establish/Grow Relationships
One of my absolute favorite things to do throughout the summer is to establish or grow some of my relationships in the community. Ask another local arts leader who you are looking to collaborate with out for coffee. Join your local Chamber of Commerce and hit up their next event at a local brewery. Invite a donor over to your house and make them dinner. This is a great time to connect, human-to-human, in your community. Shake some hands. Ask questions about what they love to do or are involved with. When they ask, pick your favorite thing about your organization and tell them about it. There is little that gets me more jazzed and reenergized with my organization than telling new people about my favorite parts of it.
I attend events with my local Chamber of Commerce at least once per month. This allows me to connect with people who own businesses and are directly invested in my community. Recognize that, establishing relationships is a slow burn - it's the long game. These people may not turn right around and donate tomorrow. That isn't the point! Perhaps later - after seeing them at events for a month or two or three, they may be interested in being a small sponsor of your program, attending a concert, or purchasing a program ad. Don't show up expecting to receive. Give first! Friend them on social media, and give their business a shoutout. Use their services, if you can, and have use for it. There are many ways that this can give back to your organization in return, but step one is showing up and giving of your humanness to the community.
Revisit Your Online Presence
I love to take the summer to take a look at my organization's website and ensure the information is up to date. I may redesign a page or two, or reorganize how the information is presented. I'll update the photos to reflect our most current season. Just taking some time to make sure you are presented well to the digital world can mean more patrons, more singers, and more interest in your organization come the fall.
Can you get some patrons to write reviews? Reviews on Facebook and Google can be make-it-or-break-it for some organizations. Write to some people individually, or hold a raffle for anyone who writes a review! My husband never buys anything on Amazon if it doesn't have any reviews. He extensively reads reviews of previous customers to make sure this is truly the product he wants. People do the same when they are shopping for the arts! Don't underestimate the importance of reviews and web presence going into the fall.
Hang Out
This might be the most important one of all - hang out with your staff, or those who make your organization run! Hold a really fun, non-singing event. Yes - non-singing. Go bowling. Mini-golf. Laser-tag. Cookout in the backyard with cornhole. Go to a rave. Whatever fits the people you are working with. But the event can't revolve around singing.
Why is this important? Well, let's bounce back to our "care for yourself' section.
Just as you

are

not defined by

what you do

, your staff is not defined by

what they do

.
Just as

you

are more than your choral organization, your voice, your conducting, or your administrative skills,

your staff

is more important than their contributions to the organization, their voices, their conducting, or their administrative skills.
Now is the time to explore that!
People are more likely to be reenergized and excited going back in the fall if they believe that you, as an arts leader, see them as their full selves, outside of whatever they bring to the table when it comes to your organization. Take some time to recognize that, and you won't be sorry!
Making the most out of the summer tends to mean feeding our souls, and the souls of those around us, with all the things that make us truly human. It also means setting ourselves up for success come fall, by resetting spaces, logistics, and planning ahead to make our lives balanced and easier when things get busy.
What are you doing this summer to make the most of it? Did anything in this article strike you that you'd like to try?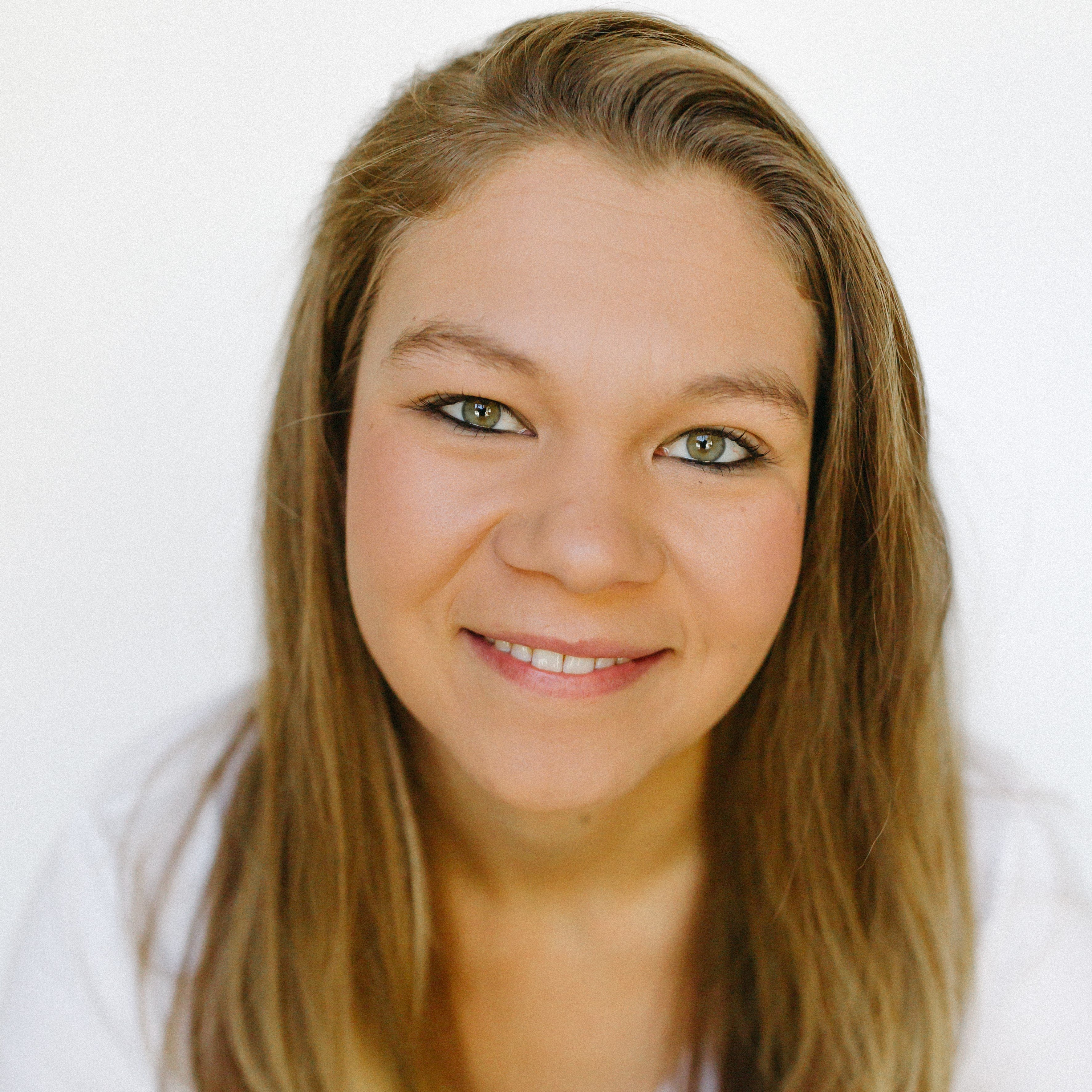 Kirsten Oberoi is a music educator, podcaster, composer, vocalist, and arts administrator in the Boston Area. She is the Founding Artistic Director of the South Shore Children's Chorus, the General Manager of the Greater Boston Choral Consortium, and recently launched her podcast Choral Connectivity: A People-First Approach to Singing. When not chorus-ing 24/7, Kirsten enjoys cooking meals for her and her choral-director-and-musical-theatre-composer husband and heading to competition obedience class with her two golden retriever puppies Chester and Charlie.