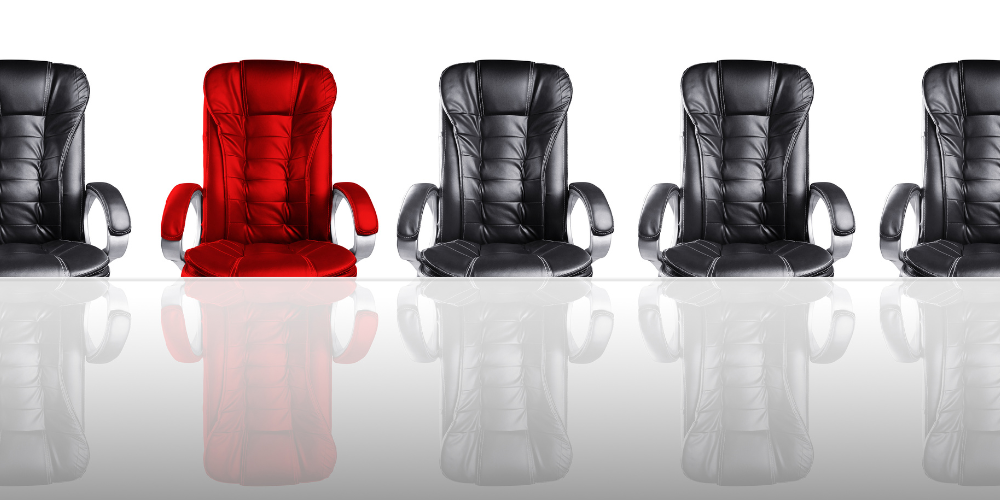 Why are chorus boards so puzzling at times? Whether you're currently a staff member, board member, singer, or volunteer, it seems one day the board is offering helpful advice and another day ignoring emails.
Maybe you've found yourself saying things like, "that's the board's job," "the board doesn't understand what I do," or "why won't the board fundraise?" If this is you, your board may lack clarity around their roles and responsibilities and could be missing key infrastructure to be effective.
In this article, we will explore why the board matters, what boards do, how boards function, and who should serve on your chorus board.
Why do we have a chorus board?
The simple answer is it's required in order to maintain your choir's 501(c)(3) nonprofit status.
Your chorus board is made up of non-paid volunteers and their primary role is serving the mission, stewarding the organization's resources, and ensuring the organization is conducting its operations in an ethical, sustainable, and accountable way. Typically, executive staff also serve on the board as non-voting (referred to as ex-officio) board members.
The board is charged with charting the course and helping guide the path ahead, acquiring and providing resources, and depending on the size of your staff, sometimes the board helps drive the ship.
The board is there to manage risk — but they are also our partners in visioning and building the future of the organization. And let's be real, most choral organizations are of a size where singers and even administrators really can't do it alone and we need the board's help!
What do chorus boards do?
As a collective unit, the board is responsible for the financial and fiscal well-being of the organization. It's critical that the board understands its role and responsibilities. Clarity around board expectations ensures everyone will have a more enjoyable and enriching board service experience.
Key board responsibilities include:
Developing governing policies.
Overseeing finances and approving the annual budget.
Assisting with fundraising and personally donating to the organization.
Developing strategic plans.
Hiring and evaluating executive leadership.
Recruiting board members.
Dreaming, visioning, and setting aspirational goals.
Do you currently have a board member job description? A board member's job description will help outline the board member's role, responsibilities, and expectations of them as individuals and as a collective body.

How does the board function?
Boards typically fall into either a governing or working board model. The model often depends on where your organization is in its life cycle: are you in start-up mode, a growth phase, or looking for sustainability?
A working board takes a more hands-on approach, actively taking on the work of the organization to help grow your chorus. They have their hands in the dirt and work alongside staff and volunteers to accomplish operational tasks.
A governing board takes a high-level approach, meeting to discuss the choir's organizational activities. They are overseeing the organization's operations and growth and are in a more supportive role for chorus staff.
Most choirs will fit into a hybrid of a governing/working board model where staff is limited and the organization needs a balanced approach of hands-on and oversight.
No matter what the model, an effective board:
Creates an annual

board meeting calendar, meets regularly (typically quarterly

or monthly

), and sets goals for each meeting.

Elects executive board leadership with at least a Chair, Secretary, and Treasurer.

Maintains at least three board committees:

Executive, Finance,

and

Development

(with bonus points for

Governance

and

Board Recruitment

Committees

!)

Establishes a board recruitment and nomination process.
Creates and follows an onboarding process for new board members.
Engages in fundraising for the organization.
Maintains a respectful and supportive working relationship with staff.
Find the model that best suits your chorus and remember that your board is a key partner in your choir's success. Nonprofit chorus leadership is a team sport so lift up your board and empower them — and go team!
Who should be on the board?
Answering the important question of who should serve on your chorus board of directors is a question that should be considered at least once each year. Your board should reflect the community in which the organization serves. Too often this isn't the case.
So where do you begin? How do you build the board your chorus needs to grow and thrive? Follow these steps to build your chorus board of directors.
Start by identifying the skills required to support your choir's goals and growth:
What community and business connections would be most helpful?
Are these commonly-required skills represented on your board: legal, accounting, fundraising, business, and nonprofit experience?
What other experience, expertise, and skillsets would be most helpful? For example, strategic planning, technology, and organizational experience?
Each board member should be selected and invited to join the board based on their skills, background, experience, and most importantly: their connection to and/or passion for your mission.
Consider the diversity of your chorus board:
Identify what sectors and communities are currently represented.
Openly and honestly review what sectors and communities are

underrepresented

—or not represented at all.
Record this information in a board matrix and consider conducting a board self-assessment.
Taking these steps will help uncover the gaps on your current board and will guide your search for new board members.
Recruit new board members by looking at your choir's current stakeholders:
Current, recent, or long-past singers are obvious talent pools.
Volunteers and concert patrons also have great potential.
Donors are literally investing in your choir and already showing their commitment, so don't overlook them!
Network and build relationships with community members and leaders to discover local talent.
Some of your best candidates are already in your choir's inner circles. Recruiting year-round will help you keep an eye out for potential candidates. As you find candidates, get to know them and establish a relationship first before courting them to your board. Sharing a passion for your choir's mission should be an effective bonding agent!
Understanding these chorus board basics reminds us why the board matters and that the board is not a monolith — it's made up of individuals with a variety of experience, skills, strengths, and passions. These people make up the beautiful mosaic of board leadership which is vital to your choir's success.
What other board topics would you like to dig deeper into? Let us know in the comments below.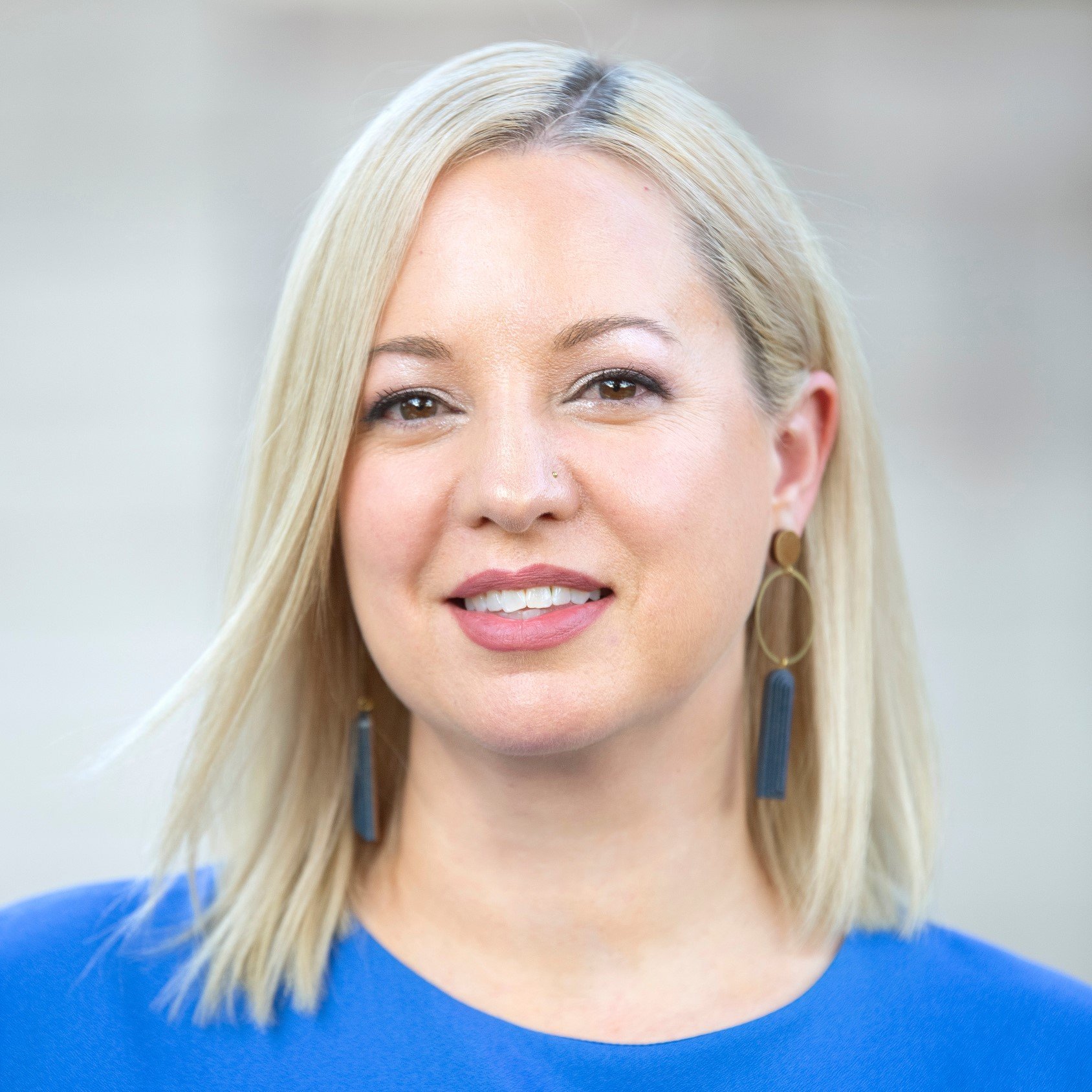 Jen Rogers is the Executive Director of the San Diego Master Chorale. After serving as the CEO of the Grammy-winning Phoenix Chorale for over 5 years, she launched her performing arts consulting firm, Sound Nonprofit Consulting (soundnonprofit.com), specializing in chorus management. Jen is passionate about supporting choral artists and the staff and board members that make choral music possible. She currently serves on the Advisory Boards of Tonality (L.A.), Downtown Chamber Series (Phoenix), and Orpheus Male Chorus (Phoenix). A trained saxophonist in a former life, in her free time she can be found conducting genealogy research, cooking plant-based meals, competitively reading, and exploring her new home city of San Diego.