Editor's Note: Chorus Connection stands in solidarity with the Ukrainian people. We condemn the loss of human life inflicted in the conflict, especially from intentional attacks on Ukrainian civilians. We join the arts community in denouncing the unprovoked Russian invasion, and we support Ukrainian sovereignty, democracy, freedom, and human rights. We also stand with the many Russians who do not support this act of aggression, whether or not they feel safe speaking out. Michael Hughes - CMO/Chorus Connection
As the war in Ukraine continues to worsen, many of us are wondering what we can do in the face of an upsetting and frustratingly distant situation. Those of us in positions of choral leadership also face more specific questions of how we can leverage our positions to respond in a compassionate, meaningful way to the unfolding events of the war. While this is by no means an exhaustive list, here are four cornerstones to consider when formulating your response to the crisis in Ukraine.
1. Talk About It
The simplest and most impactful way for choral leaders to address the war in Ukraine is to talk about what is happening with their choirs. Some ways to do this include:
Send an email to your choir membership outlining your organization's stance and actions about the situation. If you take this approach, make sure that your actions back up your words, whether that means removing Russian pieces from your concert or opening a GoFundMe page for donations to a specific relief fund. End your message with a way for your choir members to take action themselves, to solidify that your stance is more than just empty words.
Use a Ukrainian song as a warmup or additional piece for your rehearsal. Some simple options include

Prayer for Ukraine

, the

Ukrainian National Anthem

, the

Ukrainian Alleluia

, or

"Shchedryk"

(the original "Carol of the Bells"), depending on the skill level of your choir. If one of these pieces reaches performance quality, consider recording it and sharing it to your website and social media with links to ways for community members to donate to relief funds actively helping in Ukraine.
Share

SNL's Ukrainian Choir cold open

with your group and use it as a catalyst to spark discussion about Ukraine's influence on and contributions to the choral landscape.
It's important to remember that, unless your choir is predominantly Ukrainian, the conversation you initiate focuses on a minority group that your choir doesn't represent. As such, this requires a DEI approach.
If you can find Ukrainian-Americans in your community, reach out to them, ask them to be part of the conversation, and listen carefully to their input and experiences. If this isn't possible, make sure you follow the general conventions of having conversations around sensitive topics involving minority groups. Also, be aware that these conversations may cause deep emotional responses and allow both the time and space for choir members and audiences to experience and process these emotions, ideally through music.
2. Modify Your Programming
If your current concert or season includes Russian or Ukrainian music, take a moment to assess the message your programming sends in light of recent events. While permanently scrapping every work of Tchaikovsky won't have a lasting impact on what happens in Ukraine, paying royalties or processing fees to a Russian company is likely a level of support you want to avoid. Here are some options if your current or upcoming program involves Russian or Ukrainian music:
Remove all Russian and Ukrainian music from your programming for the foreseeable future if you don't want your choir to be part of the conversation at all. While this is likely the path of least resistance, it does negate an opportunity to have thoughtful discussions around current world affairs. Consider carefully before taking this option, and make sure that your reasons for doing so are in-line with your mission and clear to those aware of the current programming.
Visibly remove Russian repertoire in solidarity with Ukraine. While not a long-term solution, doing so can show surface-level solidarity in the moment. If you take this action, back it up with actionable support, such as providing ways to donate to Ukrainian relief funds at your concert or designating part or all of your ticket sales to a charity currently active in supporting Ukraine.
Replace any Russian pieces with Ukrainian repertoire. If you choose this route, make sure you purchase Ukrainian music from Ukrainian sources, so the money supports the composer, rather than a European or even Russian holding company. If there isn't any Ukrainian repertoire available that meets your programming needs, consider Slavonic or Polish repertoire as alternatives, and again be careful where you purchase your music.
Add a Ukrainian piece to your next concert, or program a mini-concert in support of Ukraine. Explain your stance on the war to both your chorus members and audience, and again provide an actionable way to support Ukraine for your choir members and attendees.
Add an explanation of why you are programming Russian or Ukrainian music to your programs or verbal announcements, and be sure to include:
Where the music you are performing is coming from,
Why you are performing the music, and
How your programming fits into the overall state of current events
Again, your programming or removal of programming will instigate conversations around a very emotionally wrought topic. Make sure you use good DEI practices to create safe spaces for discussion and provide ways for everyone involved to take direct action at the end of the conversation.

3. Provide Accurate Information
In our modern era of data overload, accurate information can be hard to find. Before directing your choir members or resources towards a specific charity, do your research and make sure that the organization legitimately assists in Ukraine and that the majority of donated funds end up supporting relief efforts rather than administrative costs. Chorus America has compiled a set of legitimate relief efforts as a starting point. If you have Ukrainian-American residents in your area, reach out and ask how they are helping their families in Ukraine, then see if there's a way for you to amplify their efforts with your resources.
During your rehearsals and performances, make sure that any information in your programs or verbal announcements is accurate and up-to-date. Have multiple board members or other individuals proofread and double-check everything you're releasing about the situation. Don't contribute to misinformation problems!
4. Redirect Resources
As choirs with limited budgets and resources, our organizations are not directly positioned to help provide the on-the-ground assistance needed in Ukraine. Recognizing this, the next-best-action we can take is to actively support those organizations that are in a position to help. Here are a few ideas for redirecting what resources we have to other organizations that directly assist people in Ukraine:
Host a benefit concert. Devote the ticket sales/donations from either one of your scheduled concerts or a specially-programmed concert to an organization providing aid in Ukraine.
Redirect part of your budget to relief efforts. Discuss with your Board and see if a portion of your budget, such as those devoted to travel or nonessential enrichment, can be diverted to Ukrainian relief efforts this year.
Hold a fundraiser specifically for Ukraine. Whether it's a previously scheduled fundraiser or a new fundraiser created for this crisis, direct the skills and energy of your choral community to raise money to help, whether via bake sales, flashmobs, or events.
The theme among these four elements is to make sure that your actions speak at least as loudly as your words. A statement of support for Ukraine is good, but it's much more effective when paired with concrete action.
We all want to roll up our sleeves and take direct action during crises like this; it can be challenging to recognize that we can best help by simply holding space for others to express their emotions and needs or redirecting our resources to empower those better positioned to provide meaningful assistance. Rest assured, however, that these secondary actions are no less necessary or impactful.
How is your choir responding to the war in Ukraine? Share your ideas and experiences in the comments below.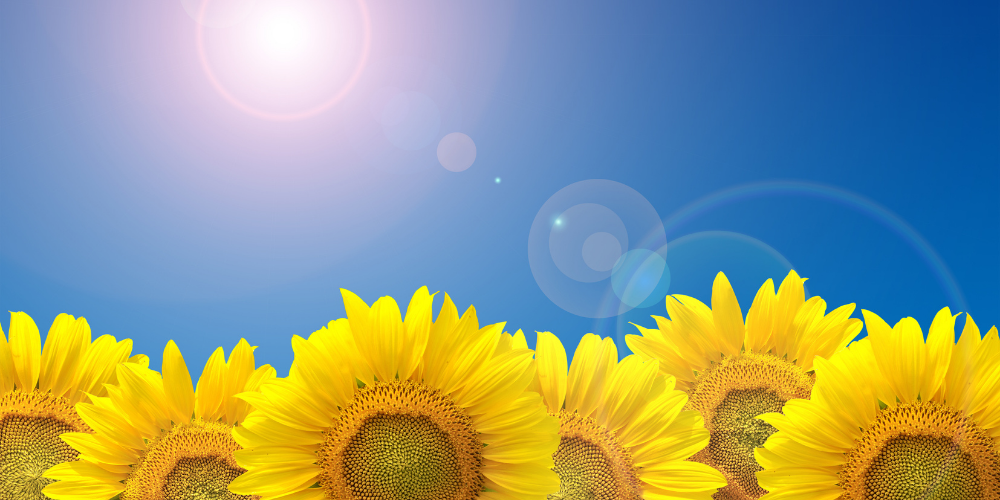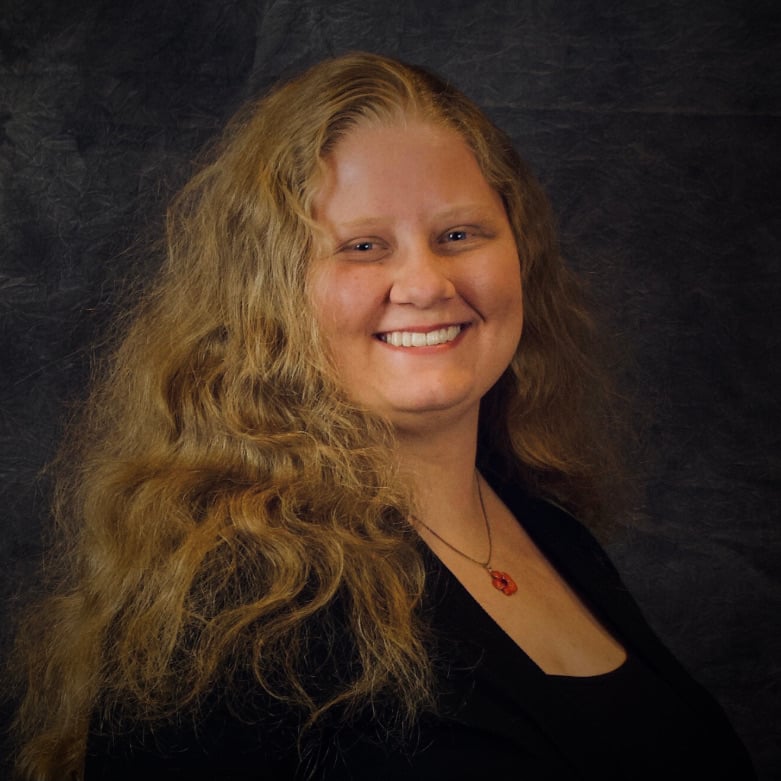 Stephanie Helleckson's parents met in a choir, and her entire family has been choir nerds ever since. Having sung under nearly 50 different conductors while living in Alaska, Hawaii, Florida, and Colorado and having conducted several choirs herself, she is a strong advocate for using choral music as a tool to bridge gaps between people, social groups, and cultures. She currently lives in Paonia, Colorado, where she directs the North Fork Community Chorus, teaches voice and violin, and manages her own writing and editing business. When not singing or writing, she can usually be found hiking in a National Park, kayaking down a new river, or experimenting with new flavors in the kitchen.