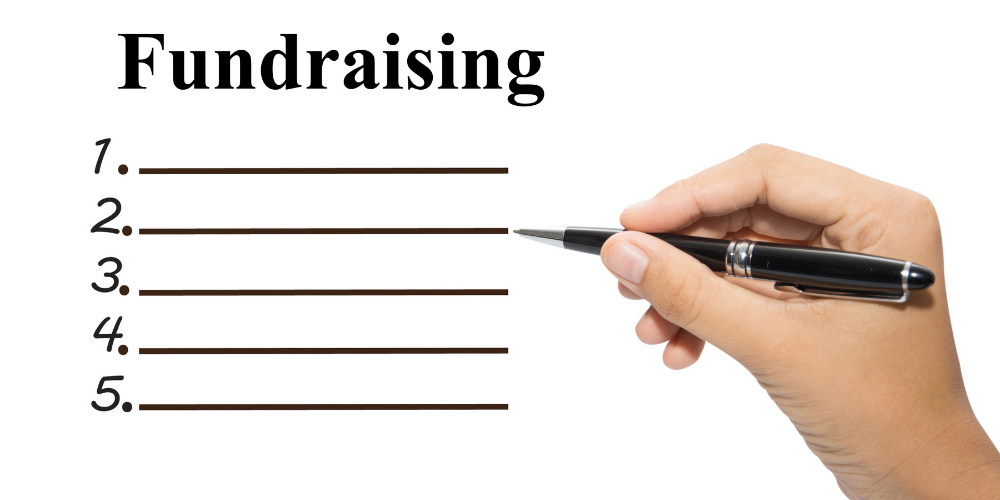 Has your fundraising strategy faltered during the pandemic? Do you find yourself trying to meet growing health and technology demands with an increasingly tight budget? In Chorus Connection's recent 2022 COVID Choir Survey, 48% of respondents indicated that fundraising efforts are "definitely more difficult" now than pre-pandemic, and 43% said they could use help with fundraising. To help you get reinspired, here are 12 types of donations to reinvigorate your 2022 fundraising, diversify your sources of income, and restore your choir's financial health.
1. General Donations
General donations without strings or expectations are rare, but they do exist. Those most likely to give un-earmarked gifts to your choir are the people who are very invested in your mission and familiar with how your organization functions, such as Board Members, singers, families of singers, etc. These donors want to see your organization succeed, so be sure to include specific details about how your organization is thriving when thanking them. Remember that each donor has a unique reason for parting with their hard-earned cash, and try to make sure that they're each finding fulfillment in how their money is at work within your organization. Communicate with these donors frequently, and thank them early and often, letting them know that they are the dearest members of your choir family.
2. Specific Donations
Getting donors to support a specific project is one of the most successful forms of fundraising because the results are often highly tangible to your donors. To get the most mileage out of specific donations, try turning your general fundraising into a series of donation campaigns for each element of your choir's budget. If the choir's music for the season will cost $1,000, the accompanist $3,000, and the director $5,000, start your fundraising with a $1,000 campaign to cover music, then a $3,000 campaign for the accompanist, and finally a $5,000 campaign for the director, instead of trying to raise $9,000 of general funds. Breaking your fundraising goal into smaller, focused amounts helps your donors understand what they're funding and allows them to see the direct impact of their donation in the final performance. Even if you combine your fundraising into a single general fund campaign, thanking each donor for contributing to a specific component will give them a sense of direct ownership over a piece of your choir's success.
3. Tiered Donations
Tiered donations offer tangible incentives and encourage donors who regularly donate to increase their donation amount. Defining your tiers can be difficult and must be tailored to your community. Start by looking at other non-profit organizations in your area or a similar area that use tiered donation systems and see how they differentiate incentives for their different sponsorship levels. Often these systems work best when each tier receives all of the previous tier's benefits, plus some new benefits added on; this prevents your donors from having to choose between a new perk and one they already have at their current donation level. Review your current donation averages, and set a few tiers slightly above those averages, with added benefits that help offset the perceived difference in cost. Don't be afraid to customize these tiers since one donor's values may significantly differ from another. Swapping out a pair of tickets for a program advertisement may make the most sense for a small business, while an individual donor may want extra tickets to bring their friends rather than a program ad. In general, if you're initiating a tiered donation model for the first time, start simple with three tiers and expand as needed.
4. Corporate Sponsorships
Corporate sponsorships represent more than a financial contribution; they visibly ally your organization with businesses within the community and, in exchange, ally their corporation with your mission. It's important to remember with these donations that corporations focus on generating revenue, and almost everything they do is driving towards that end. When you're asking businesses for funds, you have to make it financially worthwhile for them to partner with you. Several simple ways to do this include:
Offering them exposure and advertising in your print and digital materials
Using and promoting their product(s)
Displaying their logo at your concerts
The best partnerships, however, come from good conversations. What do they need that you can provide? Maybe concert tickets to one of your performances would make a good thank-you from them to their employees, or perhaps they would like a choral performance at their holiday party. A restaurant within the community might exchange sponsorship for hosting your after-party at their establishment. A local store might exchange financial support for a coupon in your program that offers 20% off their new product line. The options are endless, and they will be different for each corporate sponsorship you seek. Most importantly, remember that the businesses you partner with become tied to your image within the community. You can and should turn down a corporate sponsorship if their core values and business practices conflict with your mission statement.
5. Underwriting
Underwriting can be part of your specific donation, tiered donation, or corporate sponsorship models, but it can also stand alone and represents a well-defined contribution. Asking an individual, business, or group to support a specific concert or season can be an easy entry point for new donors or sponsors. This support can come from a wide variety of motivations, from an individual donor loving a particular piece of music or composer to a business seeking to use your event to help them publicize a new product or service within the community. Underwriting can come from unexpected places or even your choir itself. The alto section banded together in one of my choirs and underwrote one concert per year. In another, the eight season ticket holders in the front left row traded financial support for a certain performance for picking their season ticket seats in the same row. I've even seen a winery fund an entire season of concerts in exchange for being the exclusive wine provider for the organization's events. Underwriting is very personalized, so make sure you're fully negotiating each concert's underwriting with the potential donor so that they receive the return they need to continue their affiliation with your organization enthusiastically.
6. Major Gifts
Major gifts can feel challenging to solicit because they're often one-time donations that aren't reliable from year to year. However, there are ways to maximize this donation type within your budget. Large gifts are usually made at the end of the calendar year to help individuals and corporations reduce their tax obligations and perhaps lower their tax bracket. A campaign in late December is likely to be the most effective, but it's worth having a system in place to accommodate large donations during any time of year.
Be aware that there are limits to the donations that an individual can write off, particularly if they don't itemize their deductions. Corporations are currently allowed to write off 10-25% of their income as charitable donations, depending on the type of corporation. It's also worth noting that all tax-deductible donations require an active 501(c)(3) status, either within your organization or within an organization that is willing to serve as a financial backer for your choir. For more information on the current IRS information regarding charitable contributions, click here.

7. In-Kind Donations
In-kind or non-monetary donations are some of the most important contributions, but many organizations overlook this donation type when planning and executing fundraising strategies. Choirs don't need money sitting in a bank to function; we need music, risers, posters, copies, space, piano tunings, musicians, directors, accompanists, Covid-19 safety equipment, and rehearsal tracks. Your organization must pay some of these with money unless you can find something that your director values at $10,000-$20,000 per year to give them in place of pay (which can be done in some cases - providing housing or insurance might work). But others, like copies, posters, and risers, can be obtained via non-monetary methods. Is there a business locally that has a good printer? Ask if they would be willing to let you print your choir's online-purchased music on their printer in exchange for an advertisement in your program. Maybe a local high school shop class can make a set of risers for you as their final project one year, or perhaps one of your choir members is willing to trade graphic design work for dues. When constructing your fundraising plan, make sure to include a line item for these kinds of donations and actively seek them out where possible to maximize their impact on your budget.
8. Capital Campaigns
Capital campaigns often stem from the need to purchase concrete items that will aid your organization in the fulfillment of your mission long term. The most familiar example is a significant fundraiser to acquire or remodel a building for an organization's use. Other possibilities for purchasing long-term equipment that will serve your choir for years include risers, band shells, music libraries, or choir uniform sets. When undertaking a capital campaign, remember that you will raise 50-70% of the funds for your project during the quiet phase of the campaign while you are directly approaching individuals and businesses to solicit major gifts. During the quiet phase, capital campaigns look very similar to the specific donation model.
The public phase only begins after at least 50% of the funds have been obtained and is held over a specific amount of time with a fixed end date. The biggest hindrance of capital campaigns is a loss of momentum before completion, so make sure you have a specific plan for encouraging enthusiasm and sustained giving throughout the campaign. Some good elements to include in capital campaigns are a visible display of how much has been raised versus how much still needs to be collected, a series of matching gift incentives, and celebratory milestones along the way with tangible celebrations.
9. Advertising
Advertising is, in some ways, the simplest form of fundraising because you are selling a specific product. You have a program that a particular demographic will pick up and read cover to cover before, during, or after your performance. You represent a valuable advertising opportunity with a specific monetary value for businesses seeking to sell products or services to that demographic. The trick is to set advertising rates that match the value you provide. To help with this, research how much your local papers charge for advertising or send out a short survey to the businesses in your local chamber of commerce to see what they would pay to advertise with you. This second option could also generate some leads to pursue once your advertising sales strategy is in place.
10. Charity Partnerships
Charity partnerships probably won't bring in the big bucks, but they can provide a bit of consistent stability in your budget for low-level costs. A 501(c)(3) status allows you to sign up as a donation option for corporate charity programs like Amazon Smile or Kroger's Community Rewards. Take a look at the big brand stores in your community and see if any of them have charity partnership programs, then make sure your choir, audience, and general population know that you are an option for charity partnerships at these outlets.
11. Legacy Donations
Legacy donations are one of the most delicate and impactful donations to include in your fundraising strategy. Because legacy donations involve a good deal of legal red tape, it's best to involve an estate planning attorney in developing your legacy donation program. Legacy donations cannot be relied upon to help with regular costs, but they can have long-term positive impacts on your choir. You must negotiate legacy donations very carefully and precisely with each potential donor, but having some ideas before you go into negotiations can be helpful. A few options to consider are contributing towards acquiring a permanent space or remodeling a current building, creating a scholarship program to cover dues for those who can't afford them, purchasing a specific piece or set of songs, a new piano, or a travel experience for the choir.
12. Crowdfunding
Crowdfunding is a relatively new addition to the fundraising landscape and is worth considering as a strategy that non-profits can apply to many different types of fundraising. The idea behind crowdfunding is that if many people donate a little bit each, the money quickly adds up. One example of crowdfunding you might be familiar with is Wikipedia's periodic ask for a small-dollar donation from anyone who uses the site, with the idea that if everyone contributed $3 each, Wikipedia would reach their fundraising goal. Other examples include:
GoFundMe campaigns
Facebook's birthday charity function (another excellent way for your singers to help fundraise)
Patreon's model of supporting creative professionals
How can we capitalize on this model in a choral setting? There are a lot of options. My current choir crowdfunded the underwriting for all of our pandemic choral activities. One of the performance halls we work with crowdfunded a new piano. Another chorus I sang with crowdfunded the choir's travel budget. The trick with crowdfunding is that it often works best when fundraising towards a specific, measurable goal (although Patreon is an excellent example of subscription-based crowdfunding that works without clear, measurable goals). If you'd like to try out crowdfunding on a smaller scale, pick a non-essential project, such as new choir robes or folder lights for everybody, and use Facebook's Fundraiser function. You might be surprised by how quickly the money adds up.
Lastly and most importantly, don't forget to thank your donors! The fastest way to stifle community and financial support is failing to send a thank you note or pull someone aside for a handshake and a heartfelt thank you. Make sure each donor knows that you see them and are grateful for everything they do to support you!
What other types of donations does your choir solicit? Let us know in the comments below!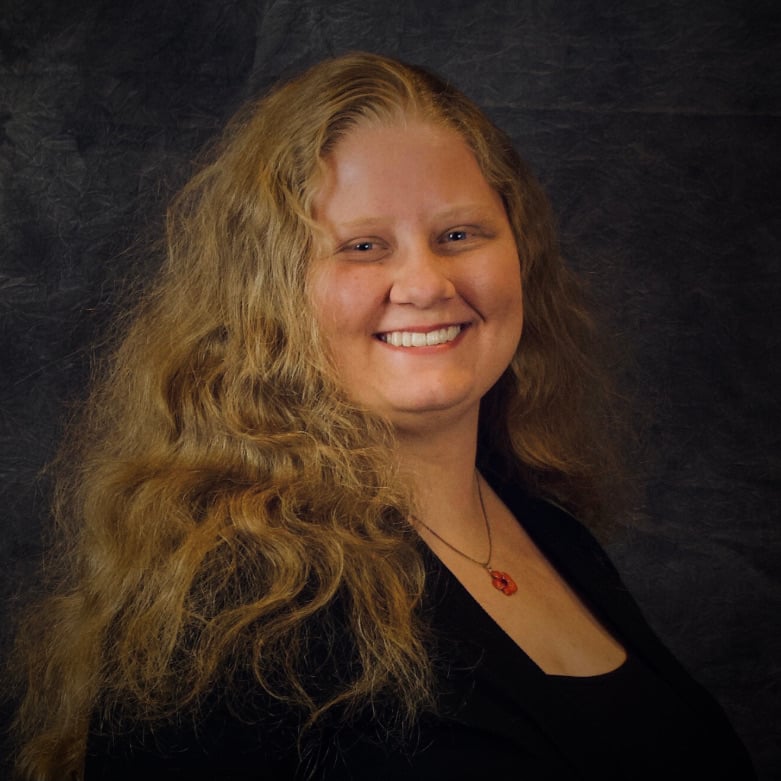 Stephanie Helleckson's parents met in a choir, and her entire family has been choir nerds ever since. Having sung under nearly 50 different conductors while living in Alaska, Hawaii, Florida, and Colorado and having conducted several choirs herself, she is a strong advocate for using choral music as a tool to bridge gaps between people, social groups, and cultures. She currently lives in Paonia, Colorado, where she directs the North Fork Community Chorus, teaches voice and violin, and manages her own writing and editing business. When not singing or writing, she can usually be found hiking in a National Park, kayaking down a new river, or experimenting with new flavors in the kitchen.