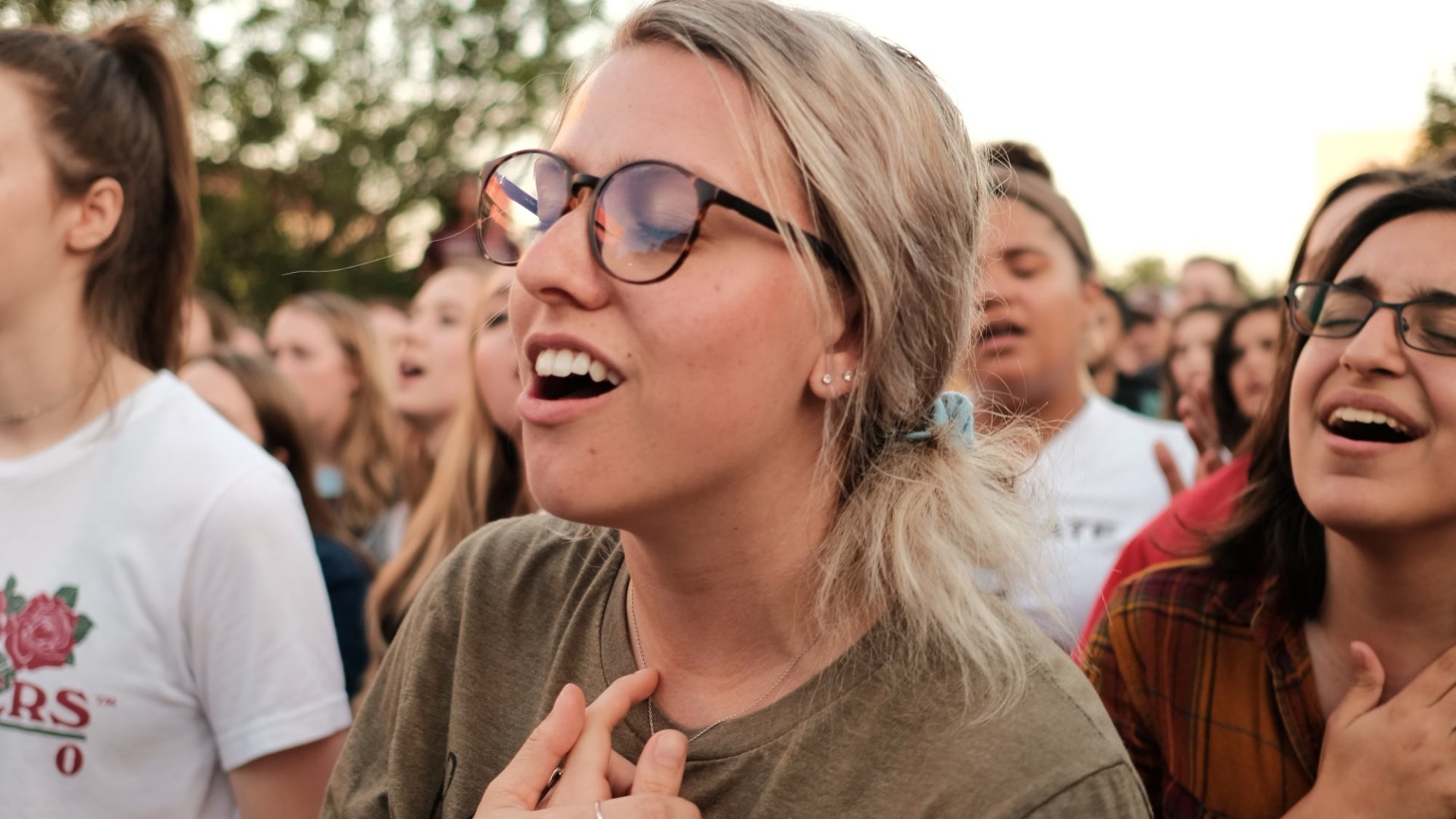 I didn't know it was possible to get chills with full-body goosebumps in 90° weather until it happened to me on a hot, sticky late August morning in Fort Lauderdale. It was completely unexpected and not how I thought I would be reminded of how singing together can be so utterly amazing!
The chorus I sing in, South Florida Jubilee, is celebrating its 25th anniversary this year. Our big holiday/anniversary show, scheduled for December 2021, was postponed due to the sudden spike of the Delta and Omicron variants of COVID-19. It was supposed to be at the United Church of Christ Fort Lauderdale.
This was a new venue for us as we usually perform on a more traditional stage with set pieces and props since our shows weave our repertoire, a campy script with corny jokes and slide projections. Due to our post-COVID budget, financially, the church space made the most sense.
When picturing this church, think not of stone arches, ornate woodwork, statues and marble floors, but a mid-century modern minimalist design with walls paneled with horizontal wooden planks supported by impressive hardwood beams running vertically up both sides of the church, meeting at the pointed arch of the ceiling. A single, abstract stained glass window with hues of blue, pink and purple sits aglow at the back of the church and an organ and grand piano are up front on either side of the altar. The church worked with us to reschedule the performance and we decided to hold off until summer and market it as a Christmas in July/Anniversary Show.
Like many choruses, we're always looking for new ways to expand our audience. We thought it might be smart to have a quartet perform a song or two at the end of their Sunday service two weeks before the show, tell the congregation about the show, and how to get tickets.
We were told that their senior pastor, Reverend Patrick Rogers, loved music and would be pleased to have us sing. We learned a lot about Pastor Patrick over the next few weeks—mainly that his church was not what many would call your typical church.
UCCFTL's website claims "Our Faith is 2000 years old. Our thinking is not." This church publicly declares that it is open to ALL people, regardless of how they identify themselves and where they are on life's journey. Many homeless people attend service there regularly and take advantage of the church's Ruth Ministry where they receive food, clothing, support and guidance.
I wasn't part of the quartet that was scheduled to sing at the church preview performance, but the night before the performance, I received an early morning text asking if I could fill in for one of the gals who'd tested positive for COVID. When I met the rest of the quartet for a run-through at the church, we found out that church staff was about to share with the congregation that their beloved Pastor Patrick had just been admitted into hospice.
We decided it would be inappropriate to do our preview performance following this announcement, and after speaking with the staff, they suggested we sing in the fellowship hall, where many would gather after the service. The group welcomed us and thanked us for bringing light to their dark day.
About 10 days later, shortly before our Christmas in July show, we learned that Pastor Patrick had passed away. Though I never had the pleasure of meeting him, the stories I'd heard made me wish I had. He was a mentor and friend to many, and friends said he never took himself too seriously. He loved Gospel music, pot-luck dinners, and chili cook-offs and would show up to events in costume, just because. He was a tireless defender of social justice and took a stand on gun safety, creating a Gunlock Safety Initiative that spread to other churches in and out of state. He had been leading UCCFL since 2015 and it was evident his death would be a profound loss to the church.
A few days after our show, we received a call asking if we would participate in the celebration of life for Pastor Patrick. None of us were members of the church but were told that because of the pastor's love of music they wanted to do something special to honor him. We had no idea just how special it would be.
We were asked if we would join other singers from other invited choruses, to perform "Why We Sing." While this song is in our repertoire, we didn't know if it would be in the same key or if our arrangement would clash with theirs, but we figured we'd work it out.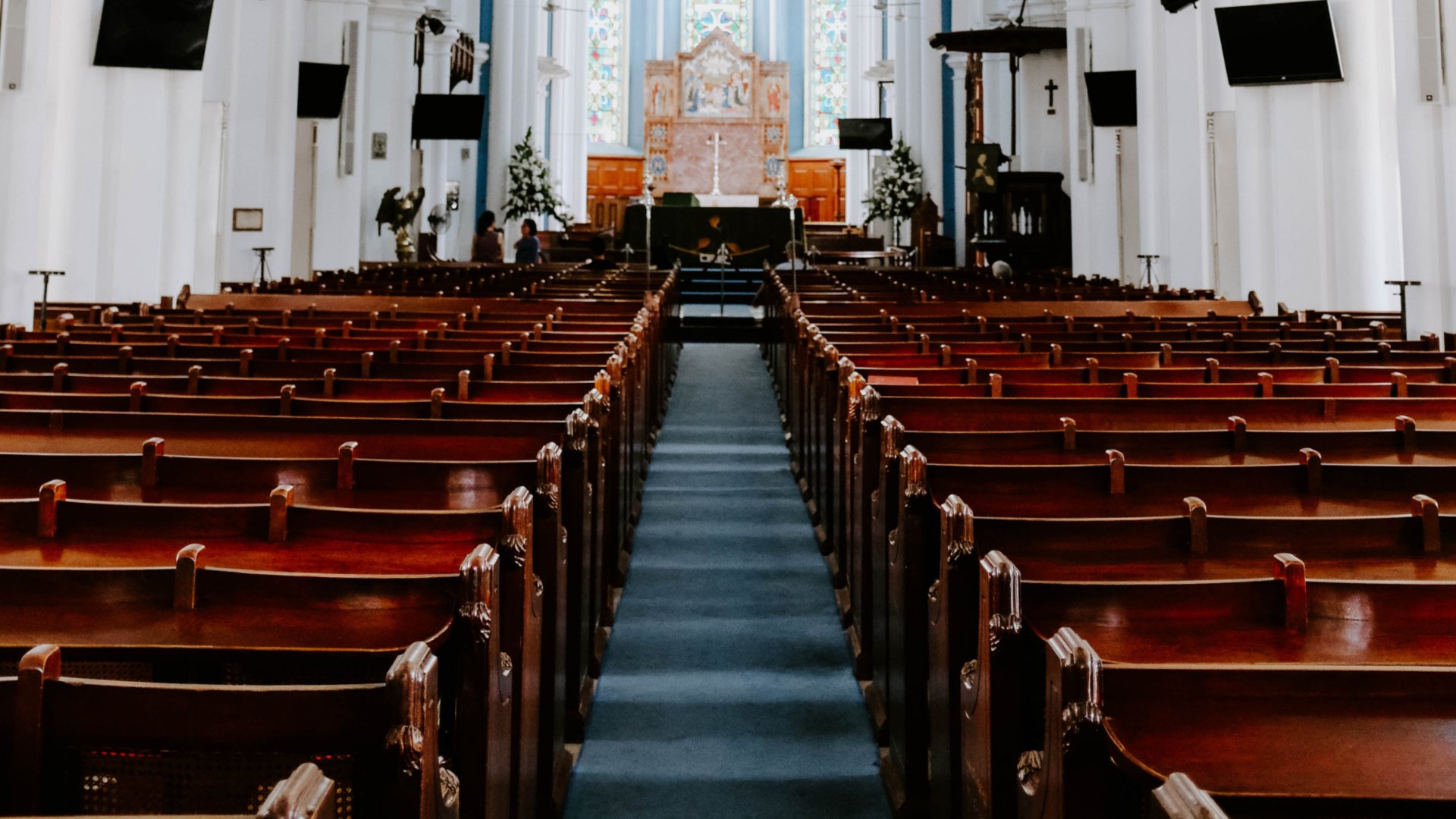 It was storming that morning when we arrived for an early run-through with the other choirs. The air was hot, heavy, and sticky. All the singers gathered in the pews with their groups and waited to hear the plan. There were probably 40 chairs to the altar's right side. We were asked to take those seats, and the church's musical director addressed us and passed out programs to follow the order of the service.
Imagine our surprise when we opened them up and saw we'd also be singing (or should I say sight-reading) several traditional Christian hymns. You can imagine the rush of adrenaline experienced by the non-Christian singers, seeing these songs for the first time, not to mention the fact they were in four-part harmony. A few colorful remarks were muttered under their breath which added a bit of levity to the occasion, for sure. Before we started the run-through, the musical director thanked us all for being there and introduced the choruses to each other. This combined choir was composed of members from The Fort Lauderdale Gay Men's Chorus, The Gay Men's Chorus of South Florida, South Florida Jubilee, and the Chancel Choir of the United Church of Christ Fort Lauderdale. I had heard these groups would be participating, but I had not anticipated the impact our coming together would have on me.
The chancel choir wore their choir robes, my Sweet Adeline chorus wore matching scarves and rhinestone earrings, and the two mens' choruses sported snappy colorful shirts and ties. This was not your typical church choir, but it certainly made my heart happy.
It was time to run "Why We Sing." We stood shoulder to shoulder in three rows, wrapped from the altar platform's side to halfway around the back. Did I mention it was hot?
A different director stood to direct us and I thought he looked like Santa Clause, with beautiful white hair, a white beard, and a jolly build. He raised his arms and directed the accompanist to begin the piece. (Coming from an a cappella group, a piano introduction was a treat for me.) Miraculously, the arrangement was in the same key as ours. We sang where others had rests and vice versa. Our version has an introduction and a tag, as barbershop songs usually do, so we adjusted and cut them out singing just the body of the song.
And it worked! It sounded majestic, and it felt awesome. (Not the "awesome dude" kind of awesome, the amazing, leaving one full of awe, awesome.) Chills ran through me, and goosebumps covered my body, even as a trickle of sweat ran down my back.
Perhaps it was being in the middle of so many beautiful voices after being void of group singing for so long or hearing the addition of men's voices for a change. Maybe it was the spirit of the church moving through us. Ultimately, I think it was the harmony reverberating!
It wasn't just the notes in the chords but the harmony between these four choirs with singers from all walks of life. We were like mosaic tiles joined together to make a beautiful picture. The lyrics, notes, and chords all shared a message of harmony and unity.
If you're not familiar with the song, "Why We Sing," by composer Greg Gilpin, read the lyrics and let them sink in…or should I say "sync" in.
A sound of hope, a sound of peace, a sound that celebrates and speaks what we believe.
A sound of love, a sound so strong. It's amazing what is given when we share a song.
This is why we sing, why we lift our voice, why we stand as one in harmony.
This is why we sing, why we lift our voice. Take my hand and sing with me.
Soothe a soul, mend a heart, bring together lives that have been torn apart.
Share the joy, find a friend. It's a never-ending gift that circles back again.
This is why we sing, why we lift our voice, why we stand as one in harmony.
This is why we sing, why we lift our voice. Take my hand and sing with me.
Music builds a bridge; it can tear down a wall. Music is a language that can speak to one and all!
This is why we sing, why we lift our voice, why we stand as one in harmony.
This is why we sing, why we lift our voice. Take my hand and sing with me.
Singing in a choir brings us together in harmony and builds bridges connecting us. You can't create harmony with one voice. It requires bringing voices together, different voices, to create a chord/accord. My goosebumps returned when we sang the piece again during the service, even though the sun had come out and the earth outside was steaming. When we finished the song, applause erupted. I don't know about you, but I think I could count the number of funerals I've been to that broke into applause on one finger.
I think Pastor Patrick was smiling down on us all that day. The music at his service honored the man he was and what he stood for. I believe Pastor Patrick knew the secret powers of music and harmony. I believe he brought us all there that day to share this message. I heard it loud and clear, so I'm sharing it with you today to remind us all.
Build a bridge. Tear down a wall. Take my hand, lift your voice and sing with me. This is Why We Sing.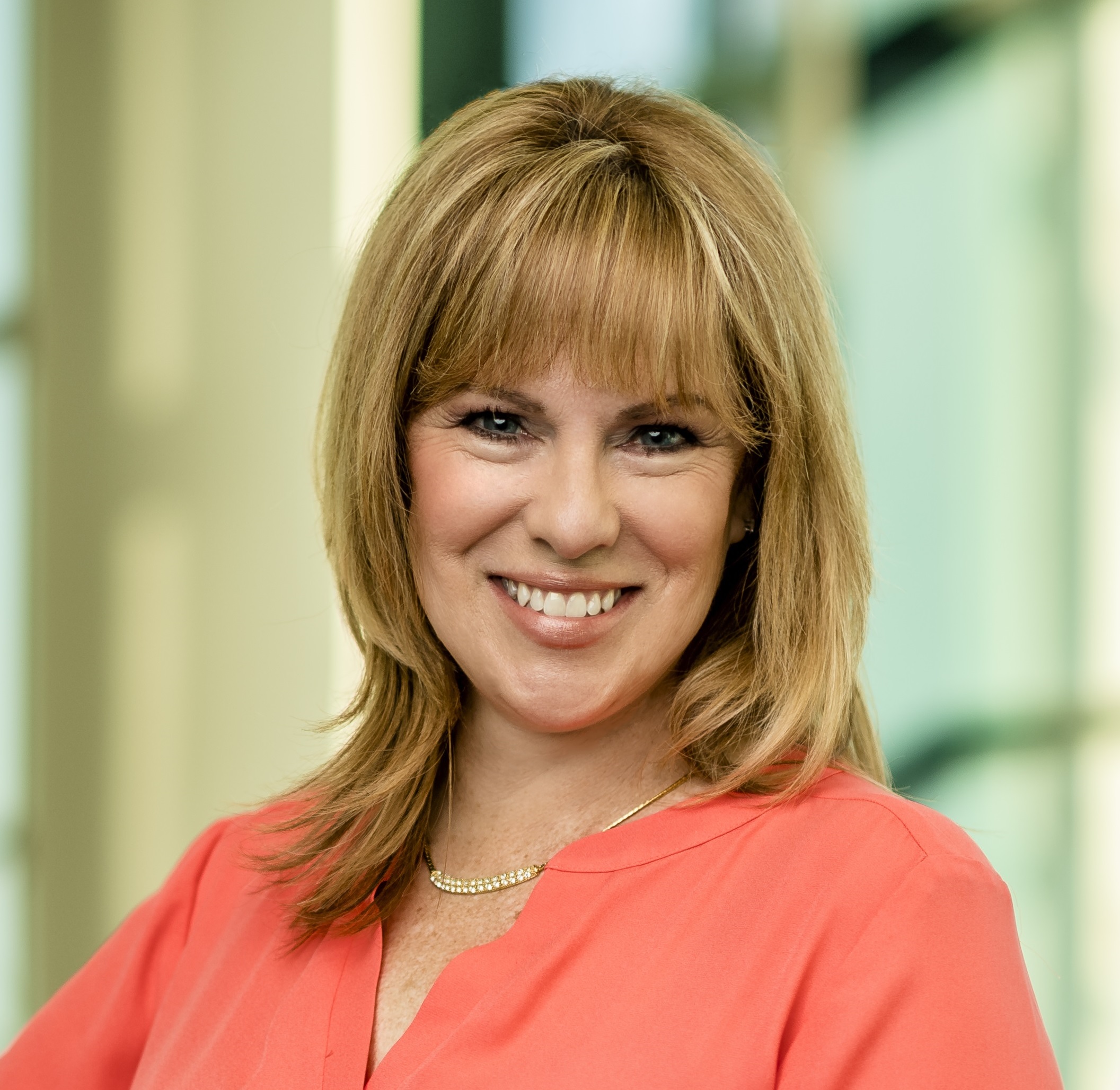 Rita Wells holds a BFA in Musical Theatre from SUNY Fredonia, where she was thrilled to have the opportunity to tour overseas with the Chamber Singers. She has performed professionally for over 30 years and was the producer/owner of Laffing Matterz in Fort Lauderdale, FL. Rita loves writing and performing musical comedy but has enjoyed reconnecting with her inner choir geek. She currently works in the Marketing Department for Visit Lauderdale. She sings barbershop in Notable Quartet and South Florida Jubilee, where she acts as both Marketing Coordinator and Performance Coordinator.