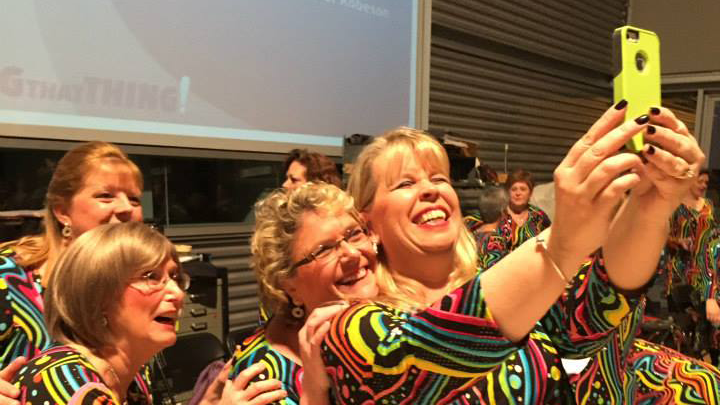 We all want to communicate with our audiences and let them know how amazing our chorus is; but it seems daunting to pull together a whole social media strategy. Here are a few tips for pumping some life back into your chorus's online personality!
1. Set Aside 1 Hour a Week for Social
What you plan during this time can become 2-3 posts that are published this week! Jot down 2-3 ideas for posting for the week. Ideas could include: chorus events, a member feature, holidays, chorus memories, or a thank you post. Add details that specifically express the personality of your chorus.
If you have more time to devote, make a monthly calendar, and schedule ideas into specific days you wish to post. You can do all of this with paper and pencil, on your computer, or even better - use a social media posting app, like Hootsuite or Buffer.
These apps will publish your posts automatically once you approve and schedule them – saving you even more time. Imagine creating all your posts for the week, and then letting the app post them - it's as easy as that! These apps all have short training videos that will help you get started and some could keep you busy learning about social strategy for hours.
Whether you've planned for the week or the month, now its time to pick out a photo and do some creative writing. You can write a single sentence, or several paragraphs to convey your idea. Remember who your audience is, include links to your website, and tag your collaborating organizations.
2. Speak Directly to Your Audience
When you write a post, try to envision that you are writing it directly to the friends and family who attend your shows. Imagine that the businesses who support you and hire you to sing are reading your posts. Why are they interested in your chorus? Likely its musicality, performance style, and joy it brings to the community! Make sure your posts are geared to them and provide them with the information they need.
3. Create a Social Media Team
Approach some of the media-savvy members of the chorus and ask if they would volunteer to manage a chorus social media account. You can still lead the editorial themes and suggest what needs to be shared. However, having other people own the accounts can really help those accounts grow. This is a great option for midsize and large choruses that have a good pool of younger singers to help out.
4. Decide Which Social Platforms are Important to Your Chorus
Facebook is an important tool for an older audience and any business that is promoting to a varied audience. Update your Facebook page details (the About section and the profile pictures) at least once a year. Post at least three times a week, and no more than three times a day.
If one of your chorus's goals is to attract younger singers, then I strongly recommend adding Instagram into your mix. You will be surprised at how many choruses and ensembles on are Instagram. There are some highly creative groups and individuals using this platform and connecting with them will be good for your chorus!
Twitter is also essential for communicating with a younger audience. It is also a great tool for building relationships with the media. Editors, reporters, broadcasters, hosts, and event planners are on Twitter. It is easy to tag them in your chorus' tweets to let them know about upcoming shows and other news.
5. Make Your Efforts Dynamic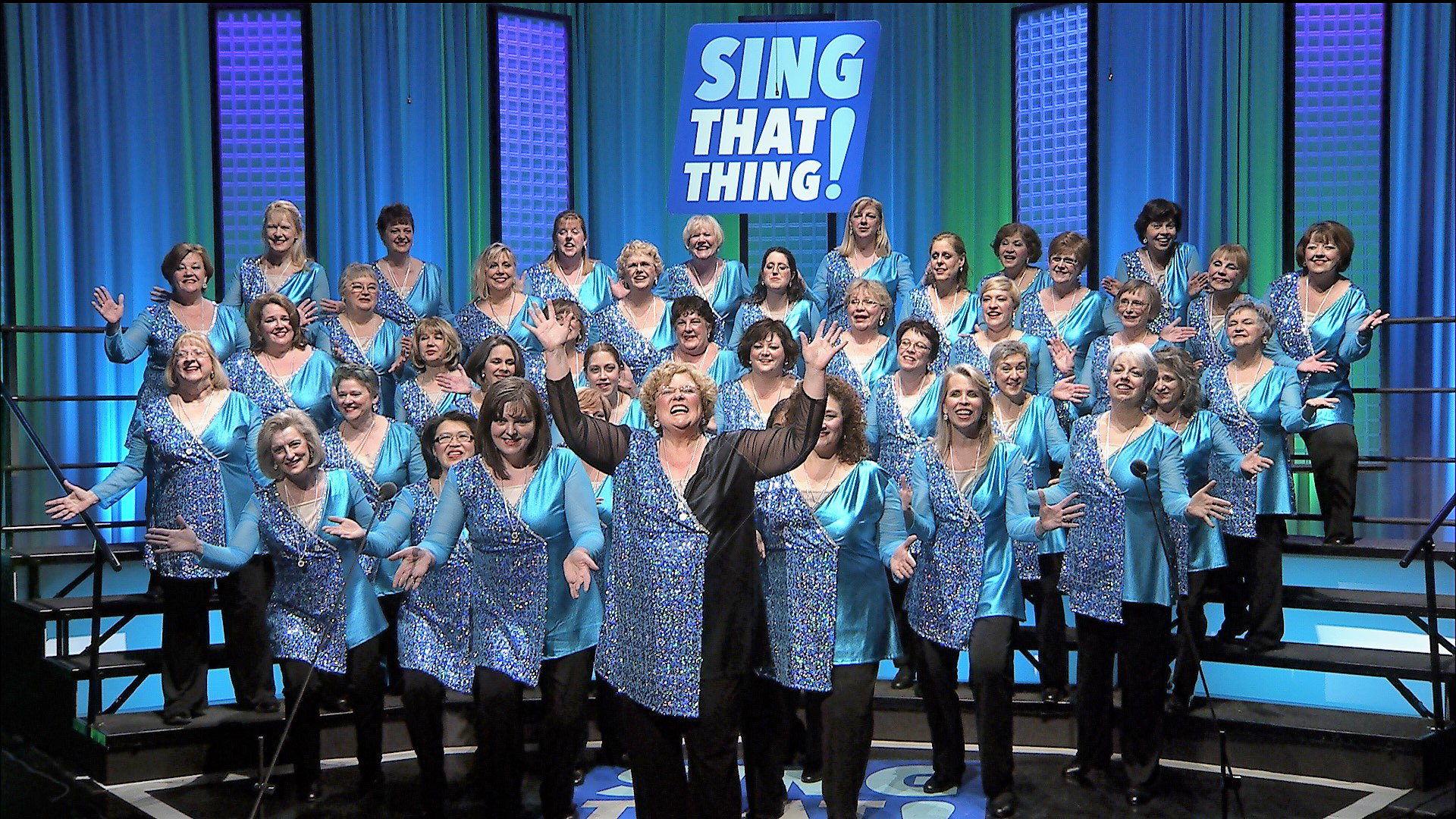 If you are posting occasionally and only getting one like from your Music Director, then your organic reach is poor on Facebook. Organic reach is having the people who liked your page a few weeks ago, actually see and interact with your post today. Organic reach has been notoriously low for the past few years - maybe less than 6%. That means if you have 1,000 likes, only 6 people are regularly seeing your post.
You can improve your organic reach and engagement with a snazzy video of your chorus singing. Or a funny video of your rehearsal. Or a shared video from another music page. Videos are the magic tonic for Facebook. Post a good video, at least one time per quarter. Once a month is even better.
Use the mobile app "Pages Manager" by Facebook (available on Google Play and Apple) to help you track each post's engagement. The alerts in Pages Manager will show you who is liking your post. Plus, they offer an easy shortcut to invite new "friends" to "like" your page once you know who they are. The more likes your page accrues, the more influence you yield.
If you are mobile-savvy, you can make a video for social media using your own photos and videos. Try downloading a video editor and see how easy it is to make professional-looking videos on your mobile device!
On Instagram, hashtags can be important for scooping up new followers and this can lead to new members and new gigs. Hashtags are a word or phrase, that is written #LikeThis and is indexed into a database. Hashtags allow you to communicate with a broader audience of people who share an interest, like #Broadway or #Acappella. Adding a few hashtags to any post, opens up your post to a group of people who may become a part of your community.
6. Know When to Advertise or Boost
A quick word about advertising versus boosting on Facebook. Advertising on Facebook can be targeted to a very defined audience with good results for whatever budget fits your organization. When I say "whatever budget," that includes something like $1.50 per day. You can buy an ad that targets your town, with a 5-mile radius, and choose to have it shown to women, ages 20-65, with high school degrees who have attended a live music performance recently. It can be that specific.
Ads that are created in the Facebook Ad platform, can also run on Instagram (they are on the same network). The Facebook Ad platform can be complex, so I would recommend hiring a marketing professional who can get you the results you want.
Creating an ad on Facebook is different than "boosting a post." When Facebook offers to "boost" your post, they are offering to show your post to more of the people who have "liked your page" and similar people for a fee. So, think about making an effort to increase your organic reach before you boost.
7. Tag Your Friends
Social media is about being social! Tag your friends. They will thank you.
I remember a colleague saying this to me years ago. It seems so simple, but it really is true. Sometimes we get caught up in one thing, like making videos or hashtags and we forget that this is a social activity involving other people and businesses. Here are some ideas for being more social:
If your chorus is performing, tag the business that has booked the performance. Search for them on Facebook, like their page and then enter in the @ sign and their name. Like this: @BaptistChurchonFirstAve. They will see the post for sure and be so happy you included them!
If your chorus is hired to perform with other groups, tag them and express your happiness to be working with them. @VocalInsanity, can't wait for Friday!
If a coach or other professional has helped your chorus, tag them and thank them online. @CoachMichelle you're the best! Thanks for all the great new moves!
Like your local organizations, businesses, coaches, sister organizations, competition, temples, and local markets. Use your chorus Facebook Page to like them. Tip: use the three dot menu ( . . . ) next to the Like button to find the "Like As Your Page" option.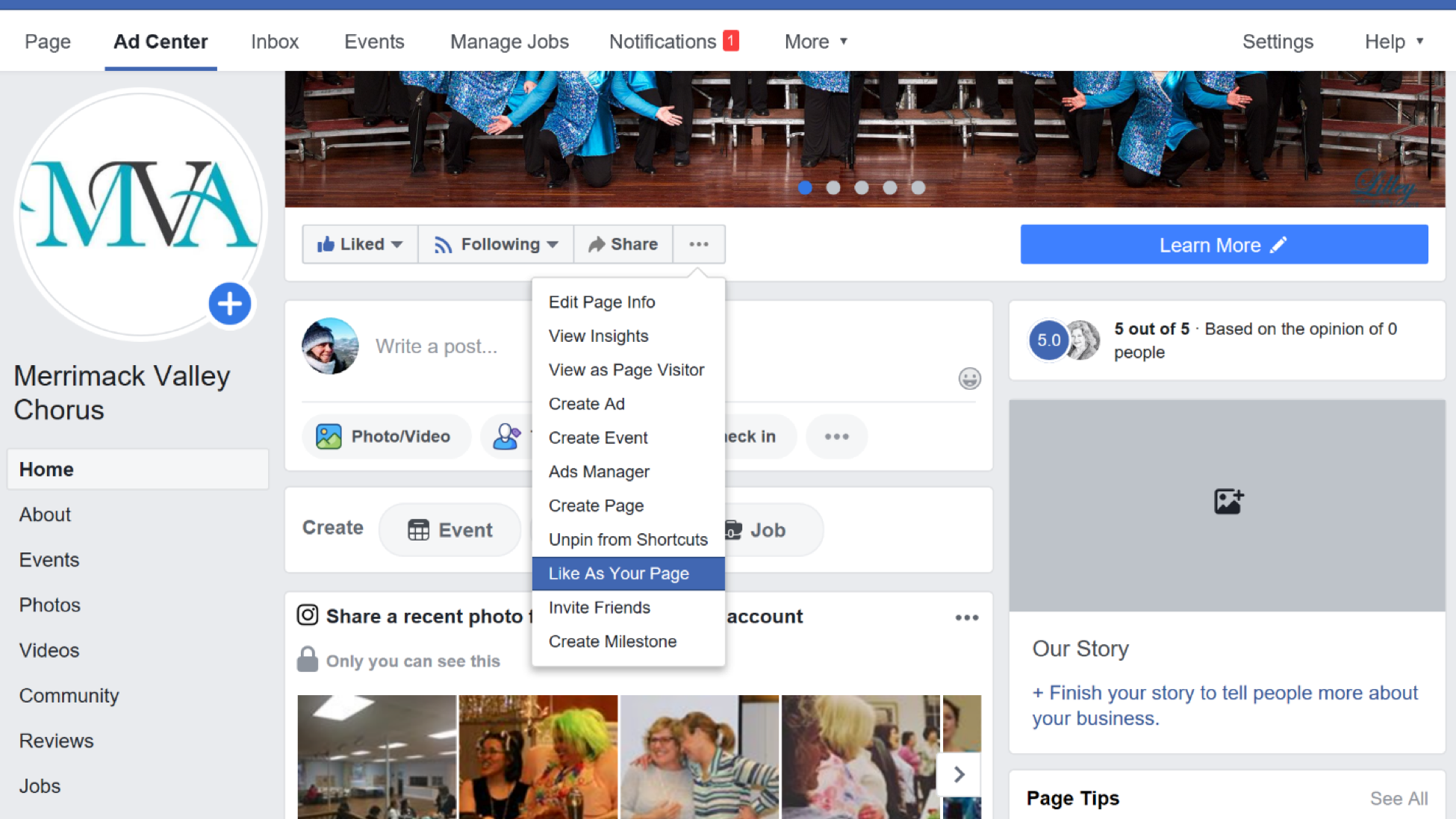 Be sure to express the personality of your chorus and make connections with other individuals and entities. If you do these two things consistently, then you will surely grow your social media program.
This post was contributed by Marlene Genovese, a marketing consultant for arts organizations, artists, authors, and small businesses.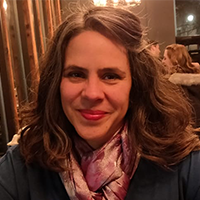 Marlene Genovese is a marketing consultant for arts organizations, artists, authors, and small businesses. She sings with the Merrimack Valley A Cappella Chorus in Wilmington, MA, and serves on their Management Team. She enjoys singing and dancing in the kitchen with her 3 boys.