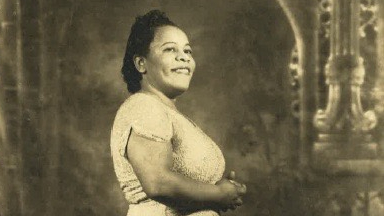 By now, more folks in our communities and organizations are likely to be familiar with the terms and concepts of intersectionality and being a "double minority," which refer to the entangled aspects of one's identity that situate them at various points within the social strata. These considerations are therefore also hopefully a bit more at the forefront of our collective consciousness and discussions as we've celebrated Women's History month as Black History month came to a close: two groups of marginalized people for whom months of centered recognition are dedicated probably underscore the ways in which Black women are even further marginalized from the locus of power in our society, although this is certainly not the case for influence. (This is also the case for many of the LGBTQ+ community and, with intersectionality in mind, I hope there will soon be a time when we're committed to also celebrating their contributions to society — especially those of queer and trans BI/POC.)
We are certainly getting better as a society at pursuing equity in representation for a variety of reasons — not the least of which is that, of course, the internet has made it easier for us to be aware of women's contributions to society all over the world. Nonetheless, the further back we go in the timeline of our existence, the less informed we are of the realities women experienced within and across racial groups. This was something which became all too obvious to even myself as an African American and indigenous woman when I first read Women, Race, and Class by Angela Davis, as well as essays by Audre Lorde, Patricia Collins, and others — which spoke to truths untold in the dominant narratives of even "Women's History" month by all women of color (though yes, they were centered in the experiences and perspectives of the Black women who wrote them). So much of my own experience —which I had unconsciously been in the practice of subverting because I had scarcely heard them told anywhere else — was represented in these writings that I became pretty angry with the world for having silenced this truth such that I and others have had to intentionally seek it out in order to hear it, unlike so much other history that is imprinted on us by grade school.
I share all this to say that it is particularly meaningful to have the opportunity to share this other unsung and phenomenal story of a Black woman's contribution to the music world which came to my awareness only so recently that I can't help but be ashamed to admit I had lived this long and not known it to be true. Until even about a year ago, I don't know that I had ever heard of the National Negro Opera House in Pittsburgh which was founded by the late soprano, Madame Mary Cardwell Dawson (I don't know whether her contemporaries had given her the distinction of "madame," but I'm throwing respect on her name. Today.) And this story of the opera house and Madame Dawson was brought to my knowledge by another phenomenal woman in the world of classical singing, Chantal Braziel. Her work campaigning for the restoration of the National Negro Opera House and sharing the legacy of Mary Cardwell-Dawson is a shining light onto how individuals and organizations within the choral world can rethink connection to one another, the music world at large, and the rest of our society which is particularly parched for the visceral experience of live music and community.
About Chantal Braziel, Soprano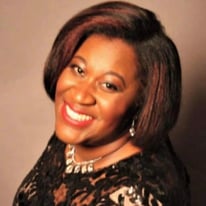 Ms. Braziel is the Encouragement winner of the Metropolitan Opera National Council Auditions in the Pittsburgh District. She won the Incentive Grant through the SAS Performing Arts Company and Studio, Inc. Ms. Braziel was selected as a semifinalist in both the Harlem Opera Theater Vocal Competition, and the Premiere Opera Foundation and NYIOP International Vocal Competition & Virtual Casting Auditions 2020. Ms. Braziel was also selected as a finalist in the 2020 Lyra New York International Vocal Competition, and the Opera and Art Song/Oratorio sections of The American Prize Vocal Competition.
In 2020, Ms. Braziel sang in the virtual performance of Handel's Messiah with the Jeremy Winston Chorale International. She was the featured soloist with the Pittsburgh Symphony Orchestra in the Lift Every Voice concert at Heinz Hall. In 2019, Ms. Braziel made her Metropolitan Opera Debut in the ensemble of the 2019/2020 production of Gershwin's Porgy and Bess, and she performed in the chorus for the Jessye Norman memorial, held at the Metropolitan Opera. Ms. Braziel performed in the masterclass with mezzo-sopranos, Tichina Vaughn and Dr. Isola Jones, through the SAS Performing Arts Company and Studio, Inc. Ms. Braziel is a Grammy award nominee, due to her performance in the chorus of the Met's Porgy and Bess.
Chantal is a native of Pittsburgh, PA, and sings at local performance venues in the area.
SHANA:
Tell me about Mary Cardwell Dawson. How did her career as a singer begin? How did she approach starting the National Negro Opera House (NNOH)?
CHANTAL: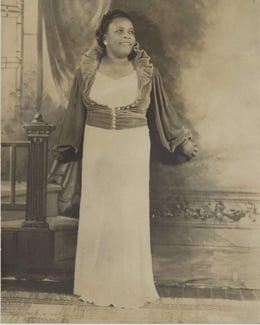 Madame Mary Cardwell Dawson first learned to sing in the choir of her church. She enrolled in the New England Conservatory of Music, where she was the only African American in her class. She graduated at the age of 31 with degrees in voice and piano, and she continued her studies at the Chicago Musical College and in New York to further her career as an opera singer. Due to racism and discrimination in the United States, performance opportunities were very rare for Madame Dawson — this is what led her to create her own opportunities.
Madame Dawson was successful with recruiting young Black performers from churches, and she developed her own School of Music, called the Cardwell Dawson School of Music, where she trained hundreds of African Americans in opera and classical music. She then directed a choir of 500 singers — the same singers she recruited who won national awards in 1935-1937. From her students, Madame Dawson formed the Cardwell Dawson Choir, which became nationally known as they toured around the country, performing at the Century of Progress Exposition in Chicago and the New York's World Fair in 1939.
Madame Dawson's success with her school and choir led her to become elected as the President of the National Association of Negro Musicians in 1938. At the annual conference, she produced Verdi's Aida with a company of African American singers who were selected from auditions within ten states. It was after the production of Aida that Madame Dawson realized that African American performers needed an opera company to give them opportunities where the hatred of racism closed doors to them. She returned to Pittsburgh from her travels to launch the National Negro Opera Company, which was founded in 1941.
SHANA:
What artists did she collaborate with in starting the opera house?
CHANTAL:
Madame Dawson worked with her former students, Robert McFerrin Sr. (who was the first African American male to perform at the Metropolitan Opera), O'Labrice Casson Beckom, and Peggy Pierce Freeman, to present highly acclaimed productions through the opera company. Another singer that Madame Dawson worked with was Lillian Evanti, an already established soprano in Europe, but was rejected repeatedly in the United States, due to her race. Evanti finally launched her U.S. career by playing Violetta in NNOC's production of La Traviata.
SHANA:
How did most Black people at the time come into opera?
CHANTAL:
Just like Madame Dawson, most Black people started singing in the church. As they grew to sing classical music, some African Americans were recruited by individual voice instructors who saw their potential to sing operatically, which was how Madame Dawson found Black singers and encouraged them to sing opera. Some African Americans continued their careers in opera by attending music schools and conservatories, while the majority of them who desired to have international careers travelled to Europe — as pursuing a career in the country was unlikely due to racism and opportunities were denied to them.
SHANA:
What kind of audience did they intend to attract? Did they hope for Black and White patrons or were they hoping to bring more of their own community to enjoy the art?
CHANTAL:
I believe African American performers attracted many audiences both Black and White alike, and they wanted White music industries to accept them for their voices. However, because of racism in the United States, Black performers were treated unfairly than that of White performers. African American singers were not given performance opportunities they so rightfully deserved and many of them could not perform in roles that were suitable for their voices, or any roles which were outside of their race. When the National Negro Opera Company produced productions and roles African American singers could perform in, that was when the Black community were given some form of hope. The NNOC produced opera performances that used all-Black casts, which brought attention to more Black performers who desired to pursue opera.
SHANA:
What is the organization's current goal for the building? Is restoration possible?
CHANTAL:
The organization's current goal is to restore the National Negro Opera Company back to its original form: a performance venue where any Black performer, and artists of all kind, can pursue their art, and a place where they feel welcome to share their talents. I believe restoration is possible, but it will take plenty of work, consistency, programming, fundraising, awareness, and support of every community to repair the opera company.
SHANA:
And funding wise, how much are we talking?
CHANTAL:
The opera house is in need of $3-5 million dollars to repair the building.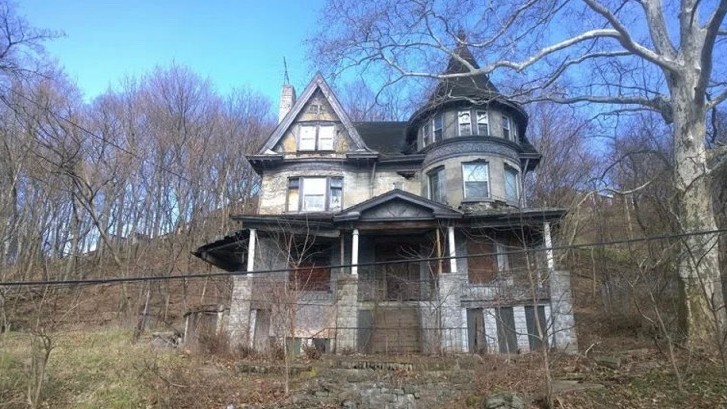 SHANA:
What about the organization, itself? What kind of performance opportunities has it been able to present to the Black community of classical musicians? The musical community, in general?
CHANTAL:
The National Negro Opera Company provided opportunities for countless African American opera singers in a time when few other options existed. Madame Dawson presented opera productions, such as Aida, La Traviata, Il Trovatore, Carmen, and Faust. The rehearsals were at the opera house, but performances were held at the Syrian Mosque theatre in Pittsburgh. A cool fact of Madame Dawson was that her company was the only company that brought a live elephant onstage in the opera of Aida!
The company presented both European operas and Black operas alike written by Black composers. Through NNOC, Madame Dawson presented the Black production of Ouanga, composed by Clarence Cameron White, and The Ordering of Moses by Robert Nathaniel Dett. Madame Dawson found African American singers in churches within the Pittsburgh community and she included them in casts and solos through her company. These opportunities gave the Black classical community a voice to be heard.
NNOC was the only Black opera company in the nation at the time, and it broke racial barriers by becoming the first Black independent company to perform at the Metropolitan Opera in 1955, where they performed the opera, Ouanga. I would say NNOC brought opportunities to communities all over!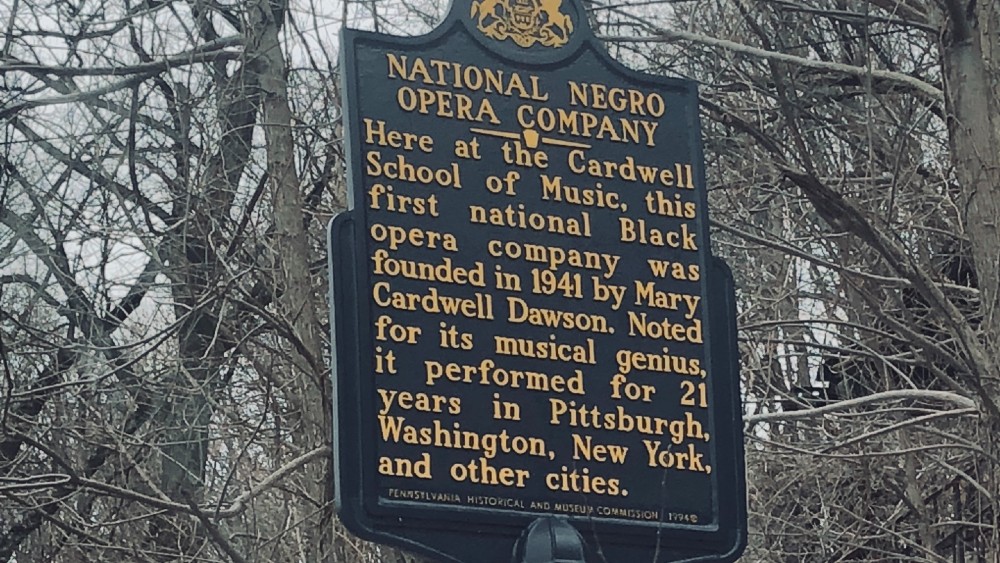 SHANA:
What perspective do you believe Mary Cardwell Dawson and those she worked with brought to the art of operatic performance? How do we see this as musicians of color today?
CHANTAL:
Through her company, Madame Mary Cardwell Dawson made it all possible for African American singers to perform opera by creating a space that was open to them when the world shut them out. She welcomed each and everyone who pursued different styles of music, and she let non-classical musicians, like Count Basie and Lena Horne, to rehearse in her building. At a time where it was very difficult for a Black person to pursue any form of music, here you have a Black woman who built a table that welcomed others to sit with her! It was someone who looked just like them that made the dream possible!
The mission of NNOC is even more significant for musicians of color today. Although more Black voices are heard, there is still racism and prejudice they face in the industry. Madame Dawson and the vision she had for NNOC can inspire other ambitious Black performers to follow the similar path she created!
SHANA:
Talk about the campaign: how do you think singers, choruses, and musical organizations could both contribute and benefit?
CHANTAL:
The campaign welcomes and encourages everyone to get involved. One of the things we are asking the musical community to do is to be a part of our Opera challenge that my colleague, Candace Burgess, and I created, in which we performed selections outside of the National Negro Opera House to honor Madame Dawson. Our goal for the Opera challenge is to get every artist to perform any selection of their choice, whether it be singing or instrumental; explain the cause of the opera house, and to invite other artists to join the challenge with the hashtags #operahousechallenge, #rebuildthehistory, and #nationalnegrooperahouse. We hope to bring fundraising and awareness through the Opera challenge, and we are also asking everyone to contribute at the website for the National Negro Opera House.
I believe this campaign will benefit artists and musical organizations as this will unify each musical community to help preserve the opera company. I feel this will keep Madame Dawson's legacy alive by saving the opera house, and it will bring every voice together, making us more united and powerful as artists. Madame Dawson was truly the epitome of grace, entrepreneurship and making dreams a reality for herself and others.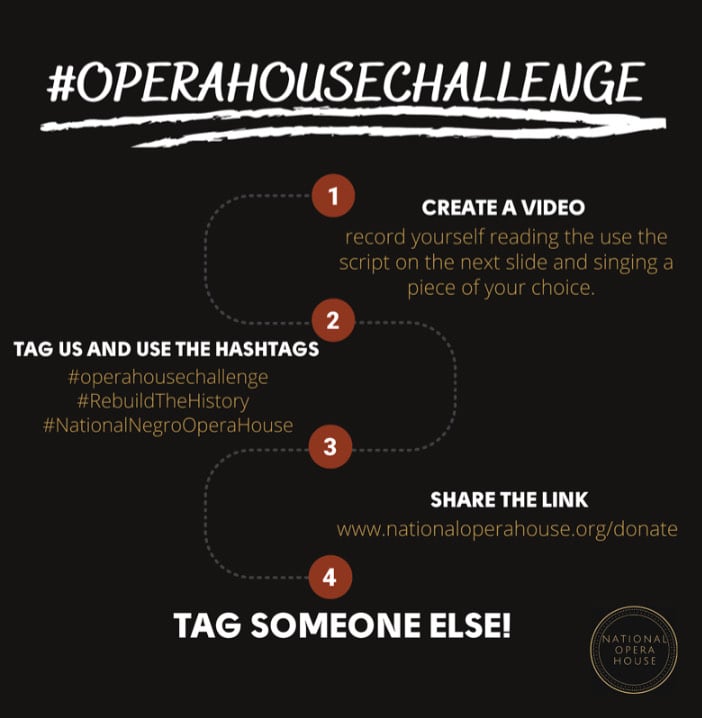 Wrap Up
Some in the choral world may initially find it difficult to think beyond the boundaries of the specific mission and identity of their organization as it stands, and, as such, find it a stretch to think of why they should care about anything to do with opera, much less a near condemned building and its history beyond the novelty of little-known facts of Black history in music. I posit, however, that the capitalist framework of our society in which music-making has been commodified at best as an esoteric artform or livelihood for a precious few with the resources of time, energy, and money to enjoy has vastly limited our scope for opportunities that exist for outreach and connection — within and beyond the music world itself. By supporting this cause, choruses are also making themselves more visible to the networks of their chorus members — not to mention, having yet another reason to sing and possibly add new music to their repertoire.(Is there really anybody out there who doesn't kind of long for the chance to sing Toreador at the top of their lungs? With good technique, of course…)
Three million dollars is a tall order, and it's the lowest projected amount needed. But there's roughly 330 million adults in the United States population — which would mean we'd only need roughly one cent donated per person. Will every single adult donate, no… but more money has been spent on less philanthropic endeavors. Why should this one be held any less worthy as a possibility worth our collective investment?
I consider myself a feminist, but admittedly I tend to recoil at the expression "Black girl magic." The accomplishments we do celebrate of Black women are hardly magic — they are hard work, dedication, skill, and brilliance. But when Chantal told me about Madame Dawson and that elephant — I hung my hat on that hangup. That's all those things and magic. I love the idea not only of making the impossible happen if for no other reason than someone told you it couldn't. (I can only imagine how people responded when this woman said, "we need an elephant for this opera.")
But also consider this novel symbolism of "the elephant in the room." Taking up space as a statement that excellence and magic is in each and every one of us to achieve phenomenal feats — and doing so in such a way that it actually makes space for other people to join and belong. So let's talk about that elephant. This woman, this cause, this magic. And maybe we actually can make this and other impossible things happen with and for one another.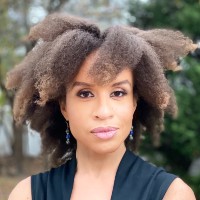 Shana Oshiro, is an alumna of Morgan State University with a BFA in Vocal Performance and a former Miss Maryland. She has appeared with Opera Philadelphia in productions of Porgy and Bess and Margaret Garner and made several appearances with the Baltimore Symphony Orchestra as a featured ensemble member, as well as multiple local orchestras and chorales in the DC Metropolitan area. Shana is also a board-certified music therapist with a Masters in Music Therapy from Shenandoah Conservatory. She has continued her performance career combining her interest in community music therapy to address racism in the United States with her barbershop quartet, HALO, and their collective community music therapy initiative with their program Race and #RealTalk — a program in which people are guided through the listening and singing experience of Barbershop music to help engage with one another in difficult conversations about our country's complex issues with race relations.