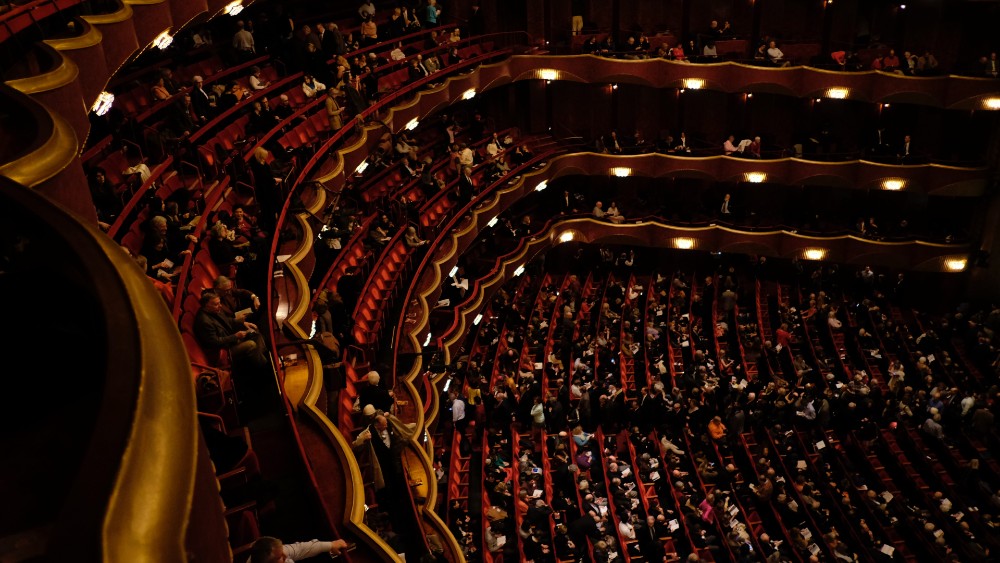 Concert venues are facing similar challenges to choral organizations in this pandemic. Indeed, like many of our choruses, venues are finding themselves asking the same types of questions: "When will it be safe to reopen and what will reopening look like?"
Of course, no one can predict the future which makes answering these questions nearly impossible. But, we can work together to plan for what the future may bring.
As performing arts organizations, it is in our best interest to build partnerships and long-standing relationships with our venues. Together, we should work with venues to help them come up with their reopening plan as it very much impacts our own reopening plans.
Here is a list of sample questions and discussion topics to bring to your venues during your planning meetings.
Reservations and Bookings
Do you have a set reopening date for the venue?
When will you begin accepting bookings and reservations? Are there certain types of bookings you will accept earlier than others (such as rehearsal space versus performance space)? Would you consider taking tentative bookings at this time in order to simply lock in dates with the hopes of reopening?
What will your reopening process look like? Will you have a phased reopening? Will certain types of groups be allowed to book/hold concerts earlier than other types of groups?
If you are envisioning reopening, will you allow mass gatherings such as concerts? Will there be any specific restrictions for singing groups?
Space, Contracts, and Fees
When making bookings, will there be contract flexibility in the event the pandemic forces an event cancellation? What does that language look like?
Will there be leniency in deposit fees? In this unprecedented time, will you consider waiving deposits or making them fully refundable in the event of COVID-19 cancellations/changes?
We will likely need more rooms for dressing rooms and such to space out singers in the venue. Do you have this additional space required? Will there be any room capacity limits? Will you be flexible on price so that we can make this work?
We will also likely need more room on stage to space out our singers. Do you have this additional space required? Will there be any stage capacity limits? Will you be flexible on price so that we can make this work?
Will there be a maximum time allowed for performances to minimize time in the space?
Are you considering renting out your space for other non-performance activities?
Sanitation Measures
Do you plan to have any safety equipment or materials available for audiences? Gloves, hand sanitizer, face masks, etc.? Would we be able to bring in our own?
What precautions will your on-site staff be taking to remain safe and healthy?
Will your staff be doing on-site health monitoring of visitors such as a symptoms check, temperature screening, and oximeter readings? Does your staff have the formal training required for this type of health monitoring? Would our organization be allowed to do the on-site monitoring?
How do you plan to sanitize the venue (lobby, house, restrooms, etc.)? Will you have any industrial sanitizing equipment available such as UV sanitizing devices?
Will the bathrooms be available? How will you sanitize the bathrooms?
What ventilation systems are in place? What types of precautions are you taking with ventilation in the venue? Do you have an HVAC engineer working to improve the ventilation systems?
Social Distanced Procedures
Do you have social distancing measures in place for your staff?
What social distancing measures will you put in place for audiences?
How will you monitor the crowd flow in the lobby areas? Would you consider opening the house earlier so we can do staggered check-in times and to keep the flow of traffic moving?
Will you implement venue capacity limits in the house? Lobby? Other?
Does the venue have or are you willing to purchase any social distancing equipment such as face shields or large shields/barriers for the performers and/or audience?
Box Office Protocols
Will you have flexible ticket sales refund policies?
Will you set venue capacity limits for ticket sales?
How will your box office procedures shift? Will you implement a touchless box office such as e-ticketing? Will you plan to eliminate at-door sales and/or implement a touchless box office for at-door sales?
Will there be appropriate partitioning and safety procedures at the box office?
If the venue does not offer e-ticketing, will we be allowed to use a third-party e-ticking provider?
Will you implement a touchless ushering system and, if so, what does that look like?
Concessions/Merchandise Sales
Do you plan to offer concessions? Will we be allowed to offer concessions or sell merchandise?
What types of safety protocols need to be followed in order to sell concessions or merchandise?
Considerations for Outdoor Venues
What types of concert formats would work at this venue (drive-in concerts, socially distanced concerts, partitioned smaller performances, etc.)?
What are some ways we can encourage freedom of movement for the audience members?
What types of sound equipment can you make available so that our singers can hear each other and any accompanying instruments in an outdoor space?
What types of sound equipment can you make available so that the audience can appropriately hear the music in an outdoor space?
What type of sound equipment are we allowed to bring/should we bring?
Resources for Venues
Summary
Utilize both the discussion topics and resources above to begin having planning conversations with your venues. Venues won't have all of the answers but these are the questions that will spark conversations and lead to some decisions being made. We encourage you to share additional questions or resources in the comments below!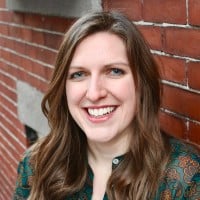 Tori Cook is the former Director of Sales & Marketing at Chorus Connection, an active board member of the Greater Boston Choral Consortium, and a soprano with the Tanglewood Festival Chorus. In a past life, she was the Music Director of the Harborlight Show Chorus and President of Chorus pro-Musica. When not making music, she daydreams about adopting a golden retriever puppy and scuba diving to exotic locations around the world.