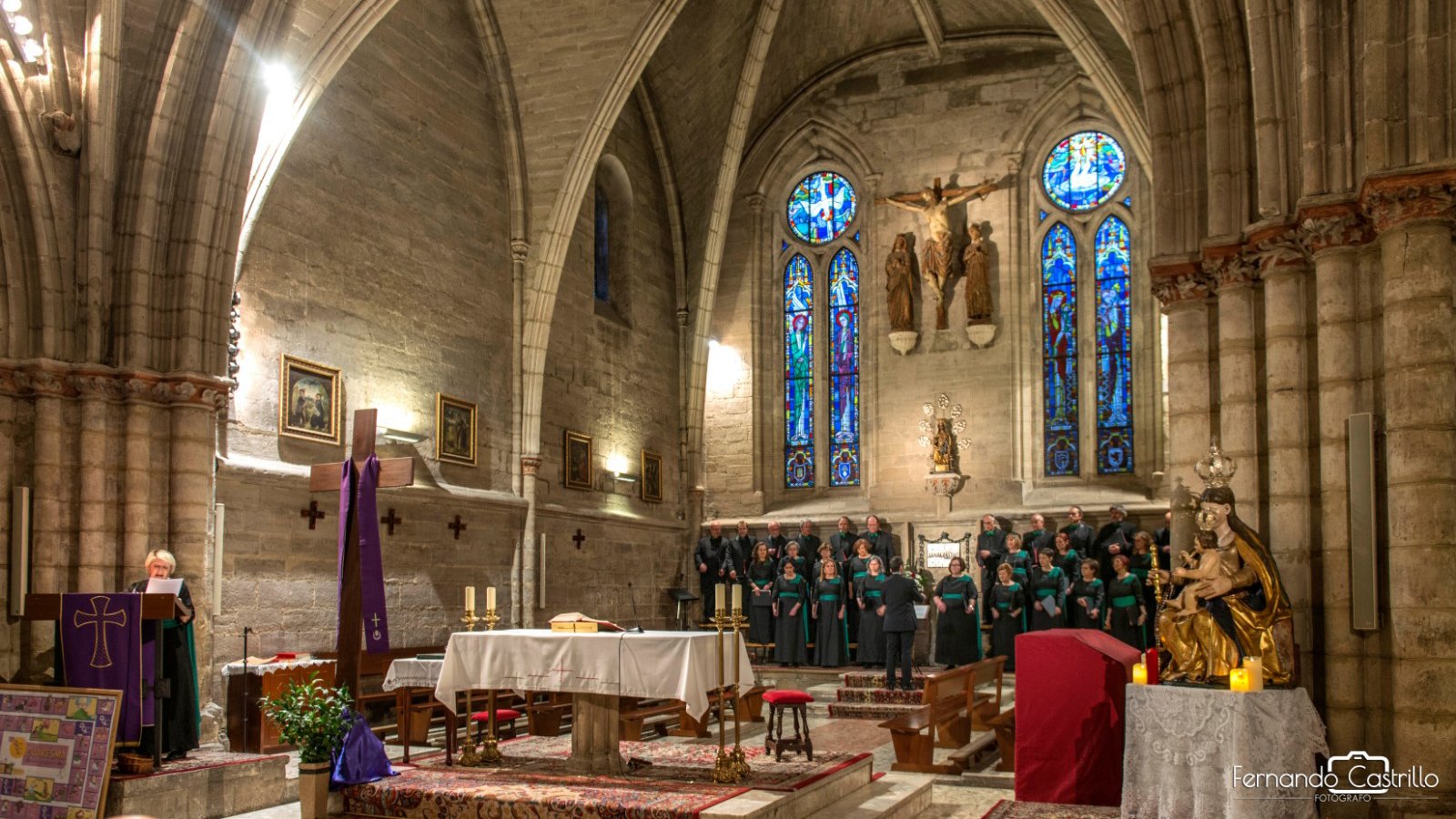 To conduct a choir means you must work to make music together, but you must also manage the team.
In just a short time, the San Esteban Chamber Choir (Coral de Cámara San Esteban) will be 50 years old. I've been conducting them for only 10 years. I took a musically mature group, with plenty of enthusiasm, but we were struggling with bringing in new singers as the average age of our group increased.
Bringing in new singers has always been one of the most important points of our work, especially in helping us attract new people to come listen to our concerts and in order to grow, in general.
My choir has always had many ideas to improve the chorus. Many of the members of the choir work in team management jobs in big companies around the world. There they use techniques for improvement, teamwork, disruptive thinking, and such. And we have also seen other choirs perform these types of activities with good results. We forget that we don't need to reinvent the wheel, we just need to copy the good things other companies and choruses are doing.
We needed to do something, to break us out of our comfort zone. We needed to launch a collaborative activity, to stop and think, to plan and do.
The Brainstorming Process
Five of us decided to meet one afternoon for three hours in a beautiful pub in Burgos. As the director, I monitored the conversation and worked to let all of the ideas flow freely.
At first, it took us a while to start talking. We even had to do some icebreakers to get the conversation flowing. It was funny - we've spent so many years singing together and yet, we were still having trouble expressing our deepest thoughts.
The methodology for the evening's activity was to address a different set of questions in four brainstorming rounds. Each time a different person started the round (how musical!). I took notes and then we made a summary of our discussions later.
The first round of questions addressed "who we are as a chorus." Who we are in the city, in the world of music, as a group, and as individuals.
The second block of questions revolved around "how others currently see our chorus." How others see us, how we know what others are thinking, and what we can do to gather information about how others see us.
The third series of questions focused on "how we would like others to see us." How we would like to be perceived by others and what we hope others will think about our chorus.
The fourth was "where we would like to be in five years." We wanted to address where the chorus was headed in the long-term.
All of these discussions were accompanied by good music in an environment quite different from a rehearsal or meeting room. Going to a pub, where many of us go to grab a beer with friends, provided a casual and welcoming atmosphere to lead these discussions.
The Outcome & Impact
All the ideas that came out of our brainstorming session were listed out in a document.
What was incredibly interesting, was that one of our members, an expert in SWOT analysis, had simultaneously and separately prepared an analysis apart from our brainstorming discussions. When we compared our notes against her SWOT analysis - we were surprised to find how similar they were, almost the same! So, we knew we were on the right track.
Fro our brainstorming document, we assigned tasks one by one to the choir members. We set priorities and a due date for each one. Altogether, there were 60 tasks and 75% of the choir members were participating in completing a task.
When we had completed the list, we were surprised to find how big, demanding, and challenging it was. But each responsible party started to work, only on their assigned task, and, after two weeks, many activities were running together and people were participating at a high level.
The global impact is that we are moving, there are many people working at the same time. And many things are finally getting done.
Overall, the feeling is that many things are changing, that the change is due to our brainstorming exercise, that the exercises have helped us, and, in the meantime, we only need to sing!
Let me show you some examples of how we are changing.
The chorus has started to work with a voice teacher. She has a lot of experience and has conducted many choirs - it is highly encouraging and useful for developing the musical quality of the chorus!
We have developed a procedure for all of the communications to our social networks. Our goal is to send fresh, surprising messages, but oriented around promoting our activity and culture.
We launched a singer recruitment campaign and our most recent new member is performing a study of the recruitment methods that we used to obtain each new member. All choir members participated with the recruitment campaign and this shows our commitment to grow the chorus.
We went on television and radio, to promote our organization and our activities.
We have many ideas to refresh the repertoire, but we don't want to perform just any repertoire. There are many choral scores out there and you have to look carefully to avoid getting lost. If we don't find what we are looking for, we will write it or commission it.
This brainstorming process has helped change the way our chorus functions - and for the better. We're now focusing more efforts on bringing in new singers than ever before and seeing good results. We hope these ideas help other choruses that are looking to grow as well. Good luck from Coral de Cámara San Esteban!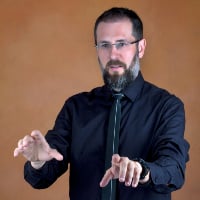 César Zumel has been the conductor of the Coral de Cámara San Esteban for the last 9 years. He was born in Burgos where he studied music and accordion. He began conducting the Children's Choir Santa María la Real y Antigua de Gamonal, after he conducted the Coral de Cámara Vadillos. As composer he has written three books (11 Visiones Corales de la Mujer, 12 Villancicos del Folklore de Burgos, and 16 Canciones del Folklore Español) mainly focused on folk arrangement for choir, but also non-arranged works. He has three composing awards.