"Never Let a Crisis Go to Waste"
- Attributed to Winston Churchill
With the sounds of Colorado choirs silenced because of the pandemic, what better time than to move forward with creating a Choir Consortium? What had begun as a few initial discussions before COVID-19 led to the birth of a valuable new resource for choirs. Now with over 80 adult community-based choirs throughout the state, the Colorado Choir Consortium looks to build on its launch during the shutdown. This is our story.
I was hired as Artistic Director of Kantorei in Englewood, CO (outside of Denver) in the spring of 2014 to begin with the 2014-15 season. Kantorei is a community-based volunteer ensemble that has experienced much success in its nearly 25-year history. They have performed for three national conventions of ACDA, and more recently, we've had the honor of internationally releasing two recordings on the Naxos label. They have also had a commitment to commissioning and premiering new works and specializing in the performance of primarily unaccompanied contemporary compositions.
I came to Denver from Phoenix, where I sang with and worked for (in multiple roles) the Phoenix Chorale for 23 years, including my last 15 as President & CEO.
When I began in my new position at Kantorei, I was surprised to find that even though the Greater Denver Metro Area had just over half the population of Greater Phoenix (2.6 million vs. over 4.5 million), there seemed to be an adult choral ensemble in every corner of town!
In my first few years in Denver, I worked to get to know some of the other choral leaders along the front range of Colorado and tried to familiarize myself with the identities of the ensembles. Although they all have their own followings, especially in their communities, many of them are very similar: in how they operate, the size of their ensembles, the repertoire they program, and the age and demographic of their singers and audience. Very few are entirely professional ensembles, and many have been in existence for 20+ years. In addition, most of the choirs have similar seasons (4 concert programs a year) and draw their audience and talent from the same pool.
Within the first couple of years working with Kantorei, it happened. Even though I had spent a great deal of time planning our programming, I accidentally scheduled Vaughan Williams' "Serenade to Music" during the same season as another prominent choral group. Moreover, even though I had identified most of the other choral ensembles in the region, I had not checked with their artistic leadership to determine their programming plans.
I started asking around, and it seemed that while the other Artistic Directors and ensembles knew of each other, not many communicated regularly about schedules or programming. How can you blame them/us? I know I am swamped, and trying to work out schedules with the singers in Kantorei and the venues, etc., takes up a tremendous amount of time each year. I didn't even think of checking the repertoire of the other ensembles. But I've realized that it is crucial not only for the Kantorei community but also for the greater Denver community, including audience and funders. We can't continue to simply "co-exist" with other choral ensembles. It is irresponsible to blindly live in our own programming bubble. Our choral art form is a niche within the classical music field. We need to make sure we work as choral leaders and organizations to grow our collective audiences and support. When we don't communicate, we all lose out.
I started inquiring whether a system to encourage communication among community-based adult choirs had ever been established. While there had been some attempts to create a plan, nothing had taken root. Nathan Payant, the co-founder of the ensemble Anima, had made a list of Colorado Choral ensembles at one point during his graduate studies, but the list was outdated and incomplete. So I set up a meeting with Katy McGuire Lushman, founder of the Choir League, to gauge interest in helping create a consortium.
The initial idea behind the formation of the Consortium was to encourage communication and coordination among the Artistic leadership for programming and scheduling. However, after our initial conversation, we realized there was potential beyond artistic coordination for additional organizational resourcing and collaboration. These conversations took place in the summer of 2019 at the CO ACDA conference, the Chorus America National Conference, and over coffee in Denver.
Over the next several months, I continued to identify adult community-based choral organizations in the Denver metro area. Every time I turned a corner, there were new (to me) choral groups. I emailed artistic leaders in January of 2020, advising them of the Kantorei's plans for our 20-21 season, and encouraged them to do the same. I also suggested that we consider holding a "summit" of artistic and managerial leadership to meet, strategize, plan, share stories, discuss resources and compare repertoire ideas and programming schedules. There was quite a bit of interest.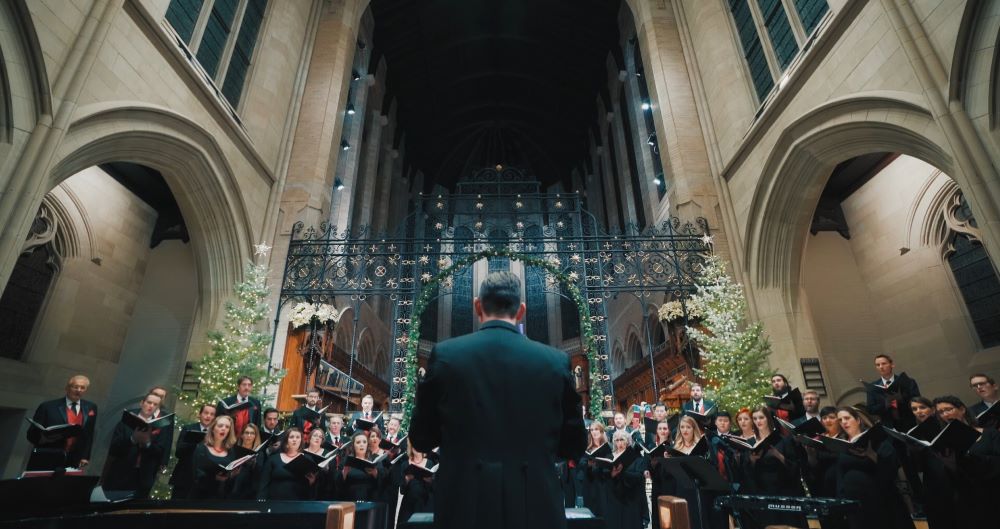 Then, March of 2020 hit. All of our performances were canceled as the COVID19 pandemic shuttered our industry. After the initial shock began to wear off, I instigated the first meeting of the Colorado Choir Consortium using Zoom as the virtual platform for engagement. The forum's main focus was to discuss immediate actions each organization was taking and what they were planning to do about their 20-21 season.
The meeting was held on May 15. We had over 35 choral ensembles represented (some by multiple people) of the 60 we had identified and invited.
Following that initial meeting, we connected with Kevin Padworski, Artistic Director of the Colorado Chorale and R & R Chair of Colorado's ACDA Chapter. As a result, we decided that the next meeting of the Consortium would occur as part of the summer CO ACDA conference in July of 2020. We also decided to create a brief organizational questionnaire to identify adult-based community choirs from around the state. The deadline for the questionnaire was June 30. At the end of the submission period, we had over 80 choirs identified, with the majority completing the questionnaire.
As part of the meeting at CO ACDA, we invited Carol Manifold, the Executive Director of the Choral Consortium of San Diego, to join us. She shared her experiences, the benefits of a consortium, and advice on how to move forward. Kevin, Katy, and I held a separate meeting with Carol to discuss creating a consortium 501c3 and any pitfalls to be aware of as we moved towards formalization.
Since those planning meetings in the Summer of 2020, members of the Consortium have met to discuss critical issues common to all consortium members with key outside executives:
Deborah Jordy, Executive Director of the Colorado SCFD (Scientific and Cultural Facilities District) - the primary public funding source in the state
Liza Beth, Vice President of Communications & Membership for Chorus America
James Weaver, Performing Arts Aerosol Study Co-Chair and Director of Performing Arts with the NFHS (National Federation of State School Associations.)
The Consortium has created a private Facebook group to encourage dialogue and sharing among our 80+ members. And we are working with Chorus Connection to integrate the consortium contact database and utilize the communication tools and calendar assets that Chorus Connection offers.
We plan to assemble an expanded leadership team by mid-October that will map out the Consortium's future. This executive team will formalize our mission statement, investigate incorporation, schedule regular meetings, consider dues, discuss fundraising, and initiate the creation of our website. Also under discussion will be inviting community-based youth choirs throughout the state to join. One longer-term goal is to plan an annual state-wide celebration of choral music, in which all of our members will participate.
One of the biggest obstacles that we will continue to face is the busyness of those of us in our industry. So many of us hold multiple jobs, often conducting multiple ensembles, and "spare time" is a luxury few enjoy. Our hope is that by being involved in the Consortium, choir leaders will find more resources, support, and connections to make our roles more efficient and rewarding.
Our vision for the Colorado Choir Consortium is to be a resource for all members' artistic and administrative leadership. We are an organization - a community - of Colorado choirs that will share, compare and support each other. And we will promote and advance appreciation for, and participation in, the choral arts throughout our state.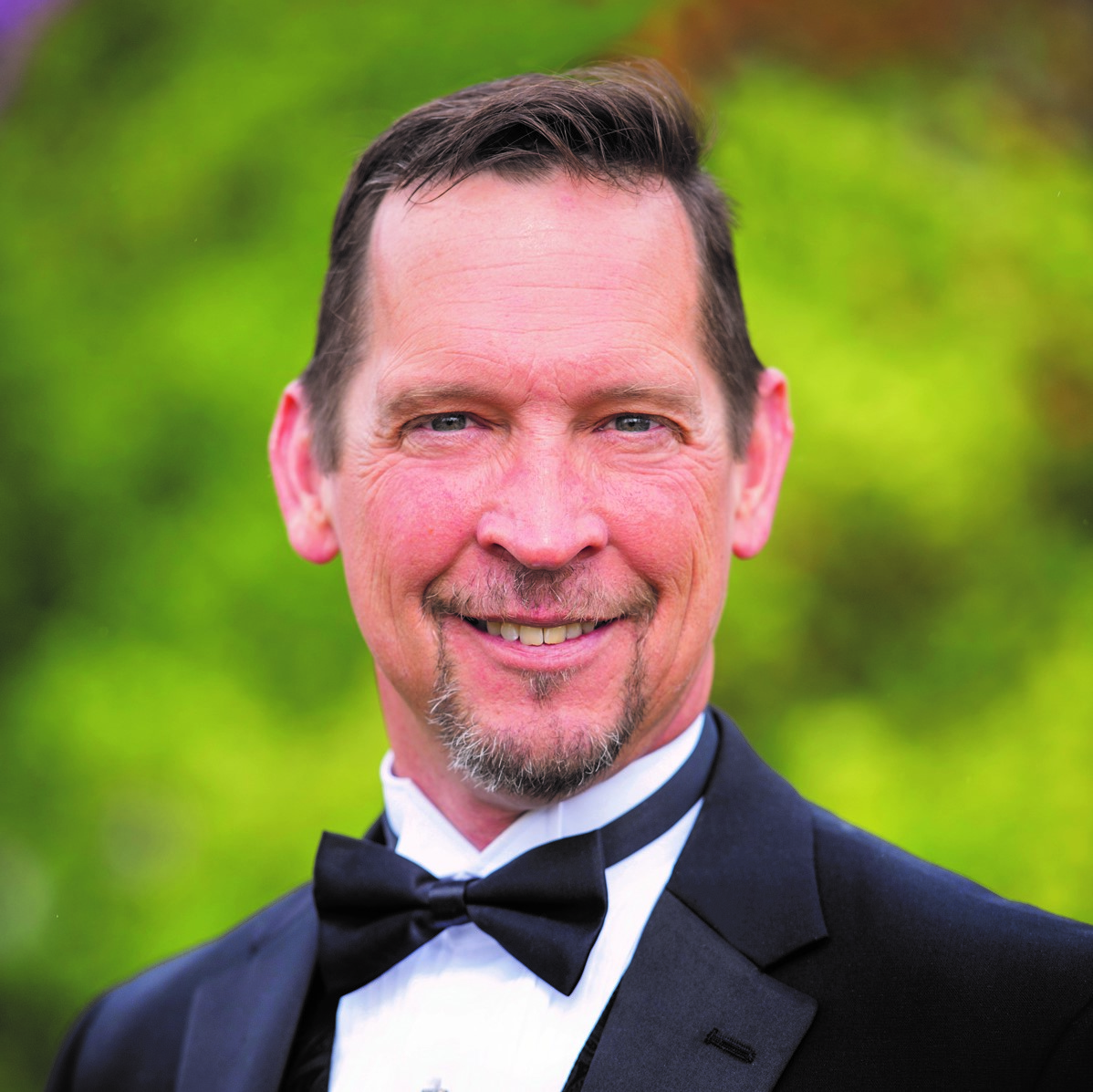 Joel M. Rinsema joined Kantorei of Denver in 2014, becoming the second conductor in its history. During his tenure, Kantorei has experienced tremendous audience growth, nearly tripled its budget size, and launched an ambitious recording strategy. Joel is a passionate advocate for the professional choral art form and frequently consults with other choral arts organizations around the country. Because of his leadership in his field, he received the Louis Botto Award for "Innovative Action and Entrepreneurial Zeal" from Chorus America, the industry's advocacy, research, and leadership development organization for choruses, choral leaders, and singers. Joel came to Kantorei from the Grammy Award-winning Phoenix Chorale. Throughout his 23-year tenure with the Phoenix Chorale, he served in nearly every capacity with the organization, including his last 15 years as President & CEO and Assistant Conductor. He holds music degrees from Arizona State and Whitworth Universities and is a member of the Academy of Recording Arts and Sciences (Grammys), American Choral Directors Association (ACDA), and Colorado Music Educators Association (CMEA).