Dear adult choir member,
I've heard that you don't have time to practice your music outside of rehearsal.
Look, I get it. You have a life outside of chorus (and if you don't - we should discuss immediately!). Perhaps you're working a 40+ hour a week job, you have a family to take care, a partner that you need to spend time with, other hobbies (even other choruses!) that are equally as important to you, you're dealing with the daily struggles of life (AKA #adulting) and you're just tired. Trust me, SOML!
And you think, hey - I'm not getting paid for this! You signed up for the chorus because you love it.
You love the feeling that you get when a chord locks perfectly and shivers crawl up and down your spine. You enjoy the camaraderie of your fellow choir mates. You are inspired by your director and the other leaders in the chorus every day. And you love performing and making a musical impact on your community.
But here's the thing: when you signed up for this chorus, it became more than you. You became part of an ensemble, a group, a second family. And as an individual member of this ensemble, you made a commitment to hold up your end of the bargain. And yes, this bargain includes practice outside of rehearsal.
I'm not asking for you to spend hours practicing every week (unless you want to!). But I am asking that you put in some time, any time, every week. Raise your hand if you've ever gone multiple weeks without practicing (sheepishly raises hand while typing). That's what I thought. Can we all agree that this is not the kind of commitment we want to give to our choir? We are doing ourselves a disservice and we all deserve more than that! Even if it's only putting in five minutes a week working on your toughest measure, any time is better than no time at all.
So, here is my request: take out your calendar and choose a date and time for a weekly practice session. You don't need to put an end time, only a start time. That way, you can rehearse for as long as you feel like. But the trick is to actually get a practice session on your schedule, start the session every week, and hold yourself accountable.
The joys of singing don't come without some work. And we all have to work! You can't have a chord lock perfectly if someone doesn't know their pitch. You can't have the camaraderie of choir if your fellow choir mates are feeling let down. You can't have leaders who inspire you if they aren't themselves inspired by the music. And you can't have an impact on your community if you're not putting in the time to accurately develop and deliver the message.
My point: make some time, any time. And then let's make some beautiful music together!
Sincerely,
Your passionate choir director and fellow choir members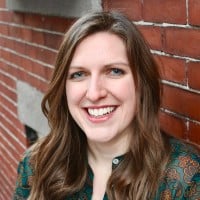 Tori Cook is the former Director of Sales & Marketing at Chorus Connection, an active board member of the Greater Boston Choral Consortium, and a soprano with the Tanglewood Festival Chorus. In a past life, she was the Music Director of the Harborlight Show Chorus and President of Chorus pro-Musica. When not making music, she daydreams about adopting a golden retriever puppy and scuba diving to exotic locations around the world.