Inspiration for creative fundraising never ceases to amaze me. One of my favorite examples: in 2009, Dallas-based choir Resounding Harmony auctioned off broken violins to raise money for music education. Now these weren't just any broken violins - they were special broken violins (spoiler: see below). But more on that later.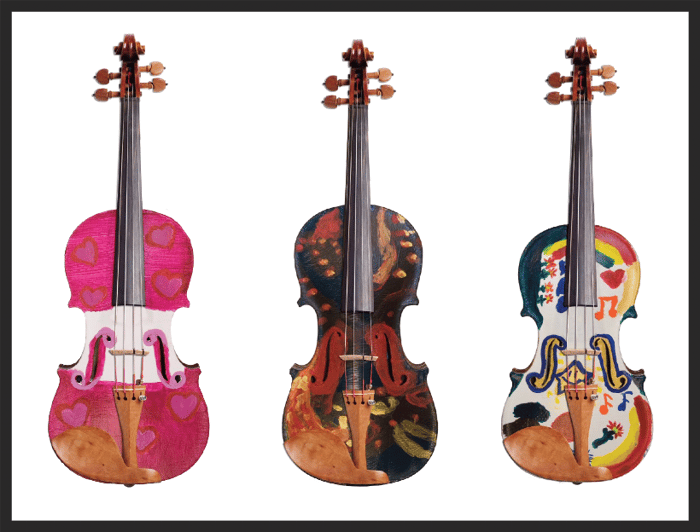 First, a little background on the chorus, because it's such an inspiring organization. I know many choirs who are faithfully committed to community outreach, but I've never seen that commitment more beautifully demonstrated than by Resounding Harmony. "Musical Philanthropy," as they call it, is such a core part of their mission that they give at least 50% of the proceeds from every concert to community partners, and have donated a total of almost $250K since the choir's birth in 2008.
While still in their first year, Resounding Harmony was approached by a local music teacher looking to raise money for an after school music program at his school. For years, Texas had been funneling money from arts education into sports. As a result, this teacher's music program was so broke that students were trying to learn bowing technique on makeshift instruments that were literally made of tissue boxes and rubber bands.
The school district actually did have 14 violins sitting in storage, but they were heavily damaged and the estimated cost to repair them was greater than the price of new violins. And so, effectively useless, they remained in storage.
Suffice to say, Resounding Harmony eagerly embraced this cause, and partnered with another local arts organization, Fine Arts Chamber Players, to begin work on the concert.
Then, someone on the planning committee had a brilliant idea: why not use the damaged violins as part of the fundraising efforts?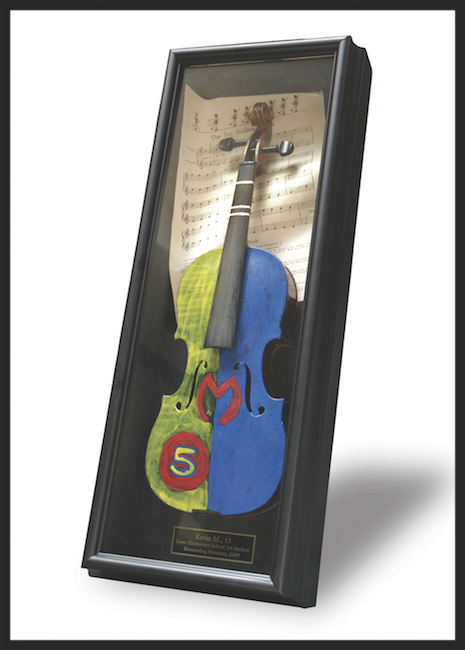 The idea was simple: have 14 young musicians in the after school program paint the damaged violins. After that, mount and frame them, and auction them off at the concert. The students themselves would be engaged in the fundraising process and broken instruments would be given new life as works of art. Brilliant!
The auction alone raised over $5,000, and in total, Resounding Harmony was able to donate $9,300 to the school, enough to buy over 30 new violins.
Music + creativity = impact. Chorus outreach at its finest.
Jacob is the founder of Chorus Connection and a proud member of the NYC Gay Men's Chorus. A lifelong choir nerd and tech geek, he loves marrying his passions to help community choruses run more efficiently. Drop him a line at jacob@chorusconnection.com!