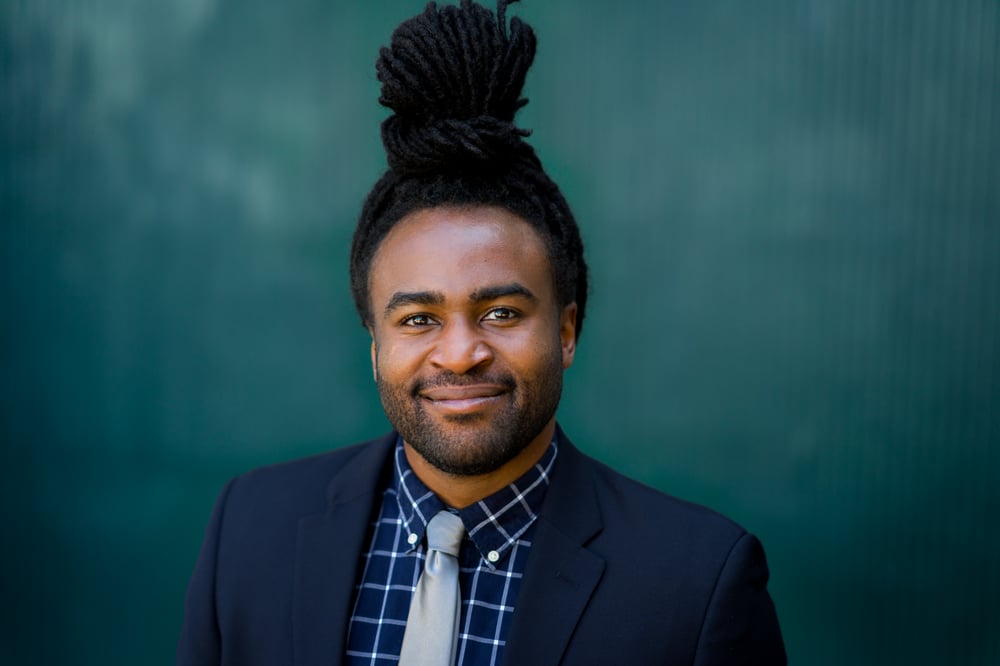 Photo: Alexander Lloyd Blake
I had the opportunity to catch up with Alexander Lloyd Blake, co-author of the Black Voices Matter pledge to learn more about the behind-the-scenes work of drafting the pledge.
Alexander is the Founding Artistic Director of Tonality, Director of Classical Choirs at Los Angeles County High School for the Arts "LACHSA," Principal Associate Conductor at the National Children's Chorus, and Singer/Vocal Contractor at SAG-AFTRA.
Q: Thank you so much for agreeing to speak with me, Alexander! You've been incredibly busy talking about racial injustices and inequities in the arts world. I'm eager to learn from you. So, let's start from the beginning. How did the idea for the Black Voices Matter Pledge come about?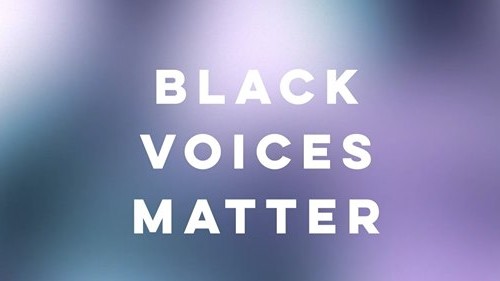 A: I was seeing all of the anti-racist statements that choirs and arts organizations had made. I had a call with my friend Jen Rogers at the Phoenix Chorale, who is an advisory member of Tonality, and we started talking about the statements that we were seeing.
I told her that I understood the statements and where they were coming from, because they allow those of us working on equity to "keep receipts" on the people who care about those things. The statements though really stopped at the awareness of the issue. We would see bland statements like, "we are going to be better in the future," but with no actionable items. I wanted to see a pledge - something with actionable steps where we could really hold people accountable.
Jen asked me, "What would you want to see?"
That's when we started to discuss actionable steps and began to put together a list of names of people in the industry who have been talking about these issues.
There are many conversations out there about diversity, equity, and inclusion. We were really looking for a group of people we knew that were not just entering this conversation for the first time. Reginald Mobley, Countertenor/Handel and Haydn Society, who had been speaking about justice issues in the arts for some time now. Chorus America members who have been highly supportive of the work Tonality does. Emilie Amrein from the University of San Diego, was someone that I didn't know, but seeing her online and seeing the types of questions and posts she made, demonstrated clearly a depth of thought that showed us that this wasn't the first time she had come into the conversation.
We had a group call with those people to start talking about what these ideas would mean. We felt like we had an opportunity, for the first time, to really move the needle forward and not just stand back in shock and awe.
Q: Thanks to all of the co-authors on this pledge for all of the work that you do. How did you all decide what action items to put in the pledge?
A: We had several Zoom calls about it with the group. We wanted something that would be immediately attainable — we wanted to focus on things that people and organizations can do right now.
These choral organizations might not be able to fix their police, but they have agency over decisions in the classical world. So, when you see these steps, compared to the bland organizational statements, these steps might feel very extreme. But the situation we are in is extreme.
We also wanted to make sure that everyone was included. We hope to add an amendment where we can add singers' perspectives who also have agency in the choral work we do.
This is really only phase one of the pledge!
Q: Why should people and/or organizations sign the pledge?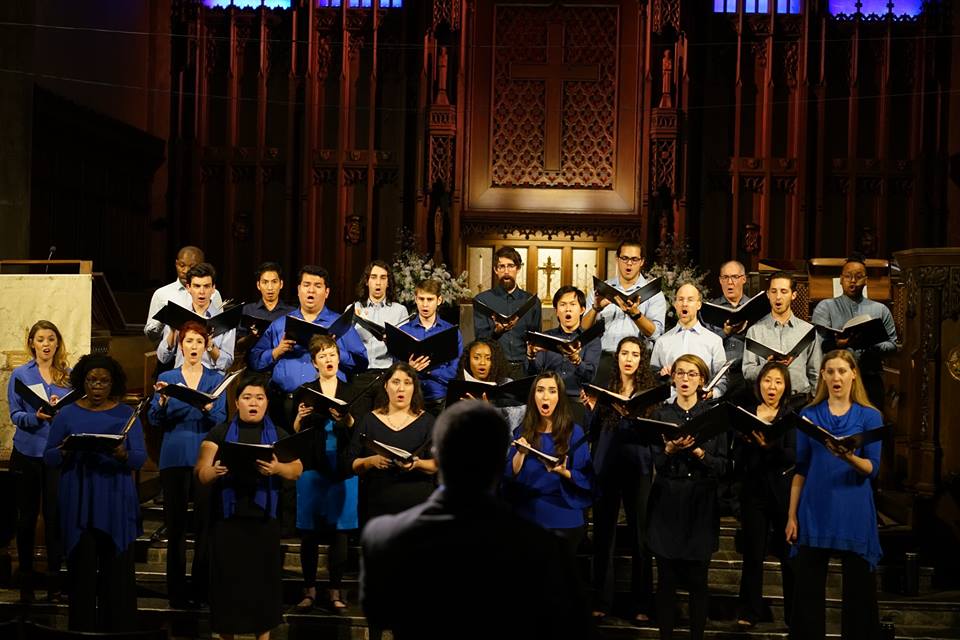 Photo: Tonality
A: People should sign the pledge because they are in agreement that these conversations and the way in which we have allowed classical music to run as a whole, have not worked for most people.
They have kept people out of our art form. They have reflected the most dangerous and poisonous ways in which we view non-white members of society. They have gone against ideals we have preached about when we talk about choral music.
Signing this pledge will send a strong message to the artistic director, or board, or any facet of the organization, depending on who you are when you sign, that you are going to personally do the work to make an equitable situation and because those people that typically haven't been seen actually matter to you.
Q: How many signatures are you hoping to get?
A: I really didn't know how far this would go. I thought it would be great if we just had two hundred names by the end of the first weekend. But by Saturday or Sunday, we had around almost two thousand. [Editor's note: They are past 4,500 now!]
At this point, why not reach for stars? I hope thousands, tens of thousands of people sign this pledge. I hope that all the people involved in choirs sign this pledge.
Because, what if this really became a priority for the choral world?
We talk about the dangers of the classical audience, usually older and white, essentially the people who have been validated in concerts. And then you see that Porgy and Bess continues to be one of the highest selling shows at the Met. Because when people are seen, they will continue to show up. Meanwhile, we have these one-off diversity initiatives. But different identities shouldn't be a one-off exercise. It should just become how you do things.
Those dangers in the classical audience can change on a grand scale if we were willing to involve everyone in the field. If this really became a priority, we would see a massive shift in how diversity looks and it could, ultimately, prolong what we do.
Q: Really great points. Thank you! The pledge gives action items for choral people and organizations to follow personally and within their own organizations. What about addressing systemic issues as a whole, not necessarily within the arts, is there something that choral organizations and musicians should be doing in that area?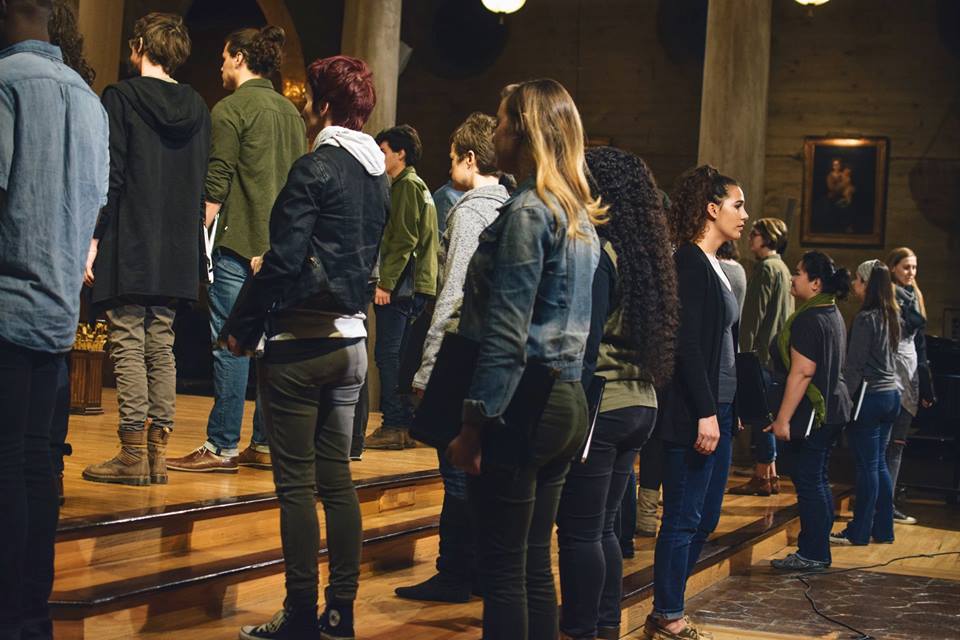 Photo: Tonality
A. All of it.
When we sing with all sorts of people, we really build a community which also creates empathy. There's a whole lot of people in pain and danger in this country and there's certainly so much work that can be done there.
One non-musical area that comes to mind is local elections. We worry so much about the executive branch, we have these really sensationalized elections. But the legislative branch is the one that makes the laws. We should be all about those elections and on a local level.
Another thing that comes to mind is history. If you're attending school or teaching, ensuring that you are reading history books by Black authors to really get a context to understand how people have been and are being treated.
I remember talking to my mother who was the last of her siblings to finish high school in a segregated environment. I asked her to tell me about segregation, perhaps thinking there's no real benefit of it. She told me that she attended a school that was known for their academic rigor and discipline, which had Black principals and Black teachers. And in the community you had Black lawyers and Black doctors. When the communities integrated, they allowed Black students to attend white schools but they weren't about to allow white people to be taught by Black people. So they created an environment that lacked representation. Which is so important, to create an environment where a lot of people can see themselves.
Which comes back to choirs. Choirs really need to understand that importance of representation.
Q: Hearing your mother's story really puts things into perspective for me. Thank you for sharing that. There's obviously so much we could do to fight systemic racism as a whole and I think it's really important to also consider that piece in the work that we do as choral leaders and leaders in our communities. In addition to the Black Voices Matter pledge, what are some other resources that can help choral leaders learn more about inequities in the arts and take action?
A: Once more people start researching and really doing the work, they'll start to find out how many resources there actually are.
Here are some resources that come to mind including those listed in the pledge:
Thank you so much, Alexander! It was a pleasure speaking with you and I hope to continue these conversations moving forward.
We encourage our readers to read and sign the pledge here.
Alexander can be hired for consulting work on diversity and equity in the arts. If you are planning to make changes to your choral organization in these areas, which we hope you all are, you can contact him on his website to learn more.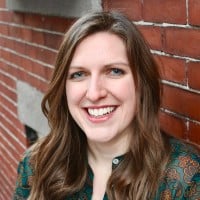 Tori Cook is the former Director of Sales & Marketing at Chorus Connection, an active board member of the Greater Boston Choral Consortium, and a soprano with the Tanglewood Festival Chorus. In a past life, she was the Music Director of the Harborlight Show Chorus and President of Chorus pro-Musica. When not making music, she daydreams about adopting a golden retriever puppy and scuba diving to exotic locations around the world.