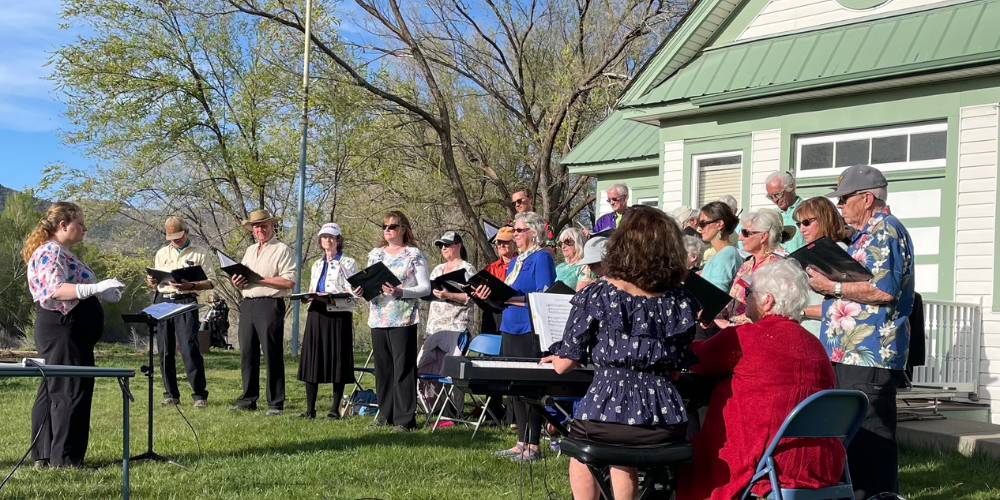 Stephanie conducts the NFCC
Seven years ago, I founded the North Fork Community Choir during the summer. In hindsight, it was risky to do a summer concert as the inaugural concert; the choir exists in an agricultural, tourism-focused community with most of its commerce, work, and cultural activity taking place over the summer. But people were so eager to sing for the first time since the previous community choir had folded more than five years earlier, that they didn't care when the concert was.
Since that first performance, we've tried seven different formats for summer activities. Today, I'm sharing all the formats we've tried and the benefits and challenges of each that we've discovered to save you some time and energy in your own explorations. If you've tried other ideas that you loved (or hated) for your summer program, let us know in the comments!
The Summer Concert
(2015, 2017)
Programing a complete summer concert is the most straightforward option because you can copy-paste your format from your regular season. An hour of music, 12-16 weeks of rehearsals, a performance or two in your usual venue, and BOOM! Your summer program is ready to go.
We've done this twice, and the benefits of this approach lie in the concert's straightforward, reliable predictability. People know what to expect because you do this all the time. The administration is easier because you don't have to create new systems and can rely on your existing venue, budget, etc., to see you through. Your choir members also know what to expect and can easily access the comfort and familiarity of the choir format they know and love.
The downsides are essentially the same as the benefits. This type of summer program assumes that your choir members' lives don't change from winter to summer and that they prefer stability to variety. These assumptions are likely inaccurate; families with children have summers that look very different from winters, agricultural workers may be entirely unavailable, snowbirds may move to another state, and travelers do most of their traveling in the summer. Producing the same type of concert as you do all winter may not work for many of your choir members, leading to decreased participation and patchy attendance.
If you're going to program a full summer concert, it's time to up your recruitment activities. Students often have more time in the summer, so reaching out to them might be a great way to get them involved when they aren't overwhelmed with school activities. Summer vacationers to your area and seasonal workers might also be interested in joining, and families might bring their children to sing together as a family. Keep in mind that, even though the format is the same, your choir may look very different during the summer season.
The Pops Concert
(2016)
A great way to vary the summer performance is with a Pops or Broadway theme. Whether performing a full-length concert or trying some of the other ideas below, theming the summer concert with something a little lighter and less classical can be a significant draw for your summer participants. My choir did this in 2016, and people are still talking about some of the songs - we're going to revisit this theme next year.
A Pops theme is often less intense than your usual Mozart/Faure/Handel/Bach set and can give singers a chance to kick back and relax a little bit, maybe even with some choreography and staging. This type of music can also attract a different group of singers who want to sing this specific style, whether you're performing a Les Mis medley or a choral arrangement of Billy Joel. Pops arrangements often rely heavily on soloists as well, which can be helpful to keep your advanced singers challenged without taking on a major work.
Keep in mind that just because it's Broadway doesn't mean it's easier - complex rhythms and quick diction present challenges that classical repertoire may not (see "Top Five Stephen Sondheim Patter Songs.") If you add any staging, choreography, or memorization, those elements will take extra time and rehearsals to perfect. Also, remember that popular music can be very different for different generations and subcultures, so be sure you're programming music with a range of demographics in mind.

The Outdoor Concert
(2020-2022)
Moving our concerts outdoors has been our best adaptation of our summer activities so far. Before the pandemic, we had occasionally performed at outdoor celebrations and community events, but we hadn't taken an entire concert outdoors. For Covid safety, we've performed all of our summer concerts outdoors since 2020, and we'll probably never go back.
In our part of the world, everybody wants to be outside during the summer months. Winter can get long and dark, so people stock up on sunlight during the summer. The change in venue keeps people engaged and allows us to partner with other organizations in ways we wouldn't otherwise. From town parks to museums to State and National parks, an outdoor concert can help you capitalize on the unique beauty of where you live.
Outdoor concerts do come with their challenges. It's harder for singers to hear each other, the wind can steal sheet music, finding electricity for a keyboard can be challenging, and you can't predict what the weather will be like for your concert. To offset these, have your rehearsals outside, invest in a bucket of clothespins and a battery-operated keyboard, and have a backup date and time scheduled for your show if the weather doesn't cooperate.
For your audience members, outdoor concerts are a very different experience. Encourage them to bring picnics, small children, etc., and plan your concerts to engage audiences on this level. These concerts can be an excellent way to generate participation and support from community members who might otherwise never connect with the choir.
The A Cappella Season
(2020)
When it became clear that the Covid-19 restrictions weren't going away for a while, I divided our choir into acapella groups of no more than three households each. Each group sang two songs tailored specifically to their voicing and skill level, and each group had a designated leader who facilitated rehearsals for that group. The groups practiced once per week with masks, spacing, and outdoor venues, checked in weekly on a choir-wide Zoom call, and only physically came together for an outdoor concert with masks, spacing, and temperature checks.
This format allowed us to keep singing and stay connected during the riskiest part of the pandemic and drastically improved the musicianship of many singers. Our participation was only about half of what it was before the pandemic, but those who did sing improved significantly through the process of learning independently and holding their own part against the group. Those who sang also commented that this format allowed them to sing some music that the whole choir would never do.
Administratively, this concert was by far the most difficult I have ever programmed. Splitting the choir up by household and ensuring each group had a leader with enough experience to help the others took immense logistical power. Finding music for each group in the correct voicing required massive amounts of research and, in some cases, arranging. And structuring and enforcing effective Covid-19 procedures while medical advice was changing weekly was a full-time job. Was it worth it? Probably. But I wouldn't recommend this model on an annual basis unless you have a penchant for arranging, an extremely active board or committee, and a lot of strong leaders in your choir.
The Half Concert
(2021)
Because summer is such a busy time, committing to an entire 14-week season of singing can be difficult for many choir members. For that reason, we tried a 6-week session during the summer of 2021. I have a rule of thumb for myself when programming octavo concerts: Never program more octavos than you have rehearsals. That meant programming six songs for a total concert length of about half an hour.
While this might feel short, we had a good turnout for this concert. We performed outdoors, the audience brought picnics, and everybody had a great time. The singers didn't feel overwhelmed, and we had a much higher participation rate from our winter-time membership than usual for a summer concert. This format also allowed the choir some time off at the beginning and end of the summer, leading to a more rested choir heading into the fall.
If we were to do this format again, we would partner with at least one other organization, such as an instrumental group, food truck, beer or wine producer, etc., and market the event as an outing rather than just a concert. A concert like this might also be an opportunity for a bake sale, silent auction, or other fundraiser paired with the musical performance to create more of an event. Fortunately for us, our audience generated this themselves with some picnic blankets and a late lunch, but our turnout might have suffered had we not recently come out of quarantine.
The Pick-Up Concerts
(2022)
This summer, I'm trying two separate summer program models with my choir simultaneously. The first of these is the idea of pick-up concerts. In previous years, several organizations have asked the choir to sing at various events over the summer. However, we've always been working on some kind of summer program (or taking a break - we'll get to that), so we've never had the time or capacity to undertake these one-off short concerts.
This summer, we have a set of easy music that we've performed in the past that we're keeping ready to go. When an organization asks if we can perform at an event, we hold a one-hour rehearsal the week before and perform the concert with whoever can attend. To date, this approach is generating significant publicity for the choir while keeping people singing throughout the summer.
Obviously, this format limits our repertoire selections and is an ad hoc operation. As such, expectations for quality, rigor, and complexity are significantly lower. But having seen the way this helps the choir connect with the community at large and attract new singers, we will probably keep a few songs in our back pocket consistently for this type of performance from here on out.
The Festival Choir
(2022)
Our second summer program this year will be a Festival Choir. Festival choirs are commonly available to high school and college students but are rare for amateur adult choirs. This three-day event presents opportunities for our singers to sing interesting music with musicians from other areas during an intensive, short-term block, similar to an All-State choir.
The idea for this one came out of a collaboration on a virtual choir that our choir undertook with two other regional choirs during the pandemic. We loved meeting and singing with voices from other areas but had no way of maintaining those relationships once we resumed in-person rehearsals because our community is geographically isolated.
Because we're in a tourism area, we decided to construct a singing vacation for those from other choirs who want to join us. This three-day festival will feature a balanced repertoire of new music and classics, a workshop on vocal health for aging voices, shared meals, and other local activities. If you or any of your choir members would like to join us, we'd love to have you! Otherwise, I'll let you know how it goes.
The Break
(2018, 2019)
For those who are counting, you'll notice a couple of years are missing from this list. In 2018 and 2019, while I was away getting my Masters and we had an interim conductor, the choir simply took a break during the summer and only performed the holiday and spring concerts.
Before dismissing this option out of hand, assess your resources and your choir's capacity. A break before or after a significant concert that pushes your choir's abilities can be an excellent palate cleanser. A break during a Covid surge can protect your choir members. A break after the death of a conductor or a local tragedy can give choir members time to grieve and heal. Or, like us, your director might be a school teacher who wants their summers off.
If you consider a gap, make sure that the break doesn't mean a complete cessation of all communication. Choirs are communities that rely on communication and interaction to thrive, so if you remove that interaction for too long, the community will dissipate. Also, keep in mind that choir helps people regulate and process their emotions, so if you're taking a break because of a traumatic event, make sure your choir still has ways to get emotional support from the choir community.
To keep the community of your choir alive, consider having a few small events where the choir gets together in whatever way they can. Some options include a house party to watch a previous performance, a monthly Zoom happy hour to check in with each other, a sightreading session, or a one-rehearsal sing-through of old favorites. Don't let the momentum completely fizzle, or you'll struggle with membership numbers when you come back in the fall!
Do you have a summer program format that you and your singers (and audience) love? Share it in the comments!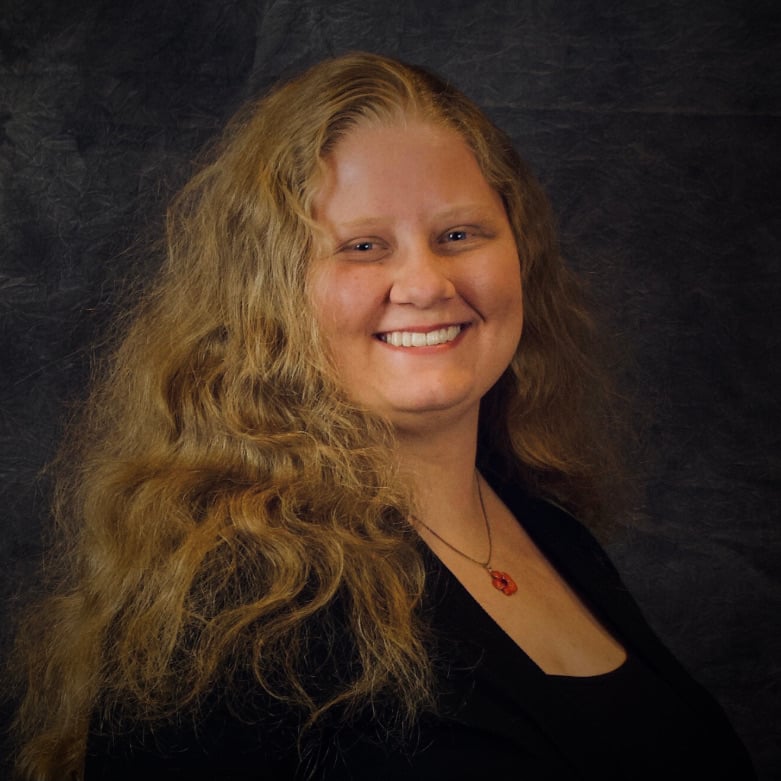 Stephanie Helleckson's parents met in a choir, and her entire family has been choir nerds ever since. Having sung under nearly 50 different conductors while living in Alaska, Hawaii, Florida, and Colorado and having conducted several choirs herself, she is a strong advocate for using choral music as a tool to bridge gaps between people, social groups, and cultures. She currently lives in Paonia, Colorado, where she directs the North Fork Community Chorus, teaches voice and violin, and manages her own writing and editing business. When not singing or writing, she can usually be found hiking in a National Park, kayaking down a new river, or experimenting with new flavors in the kitchen.