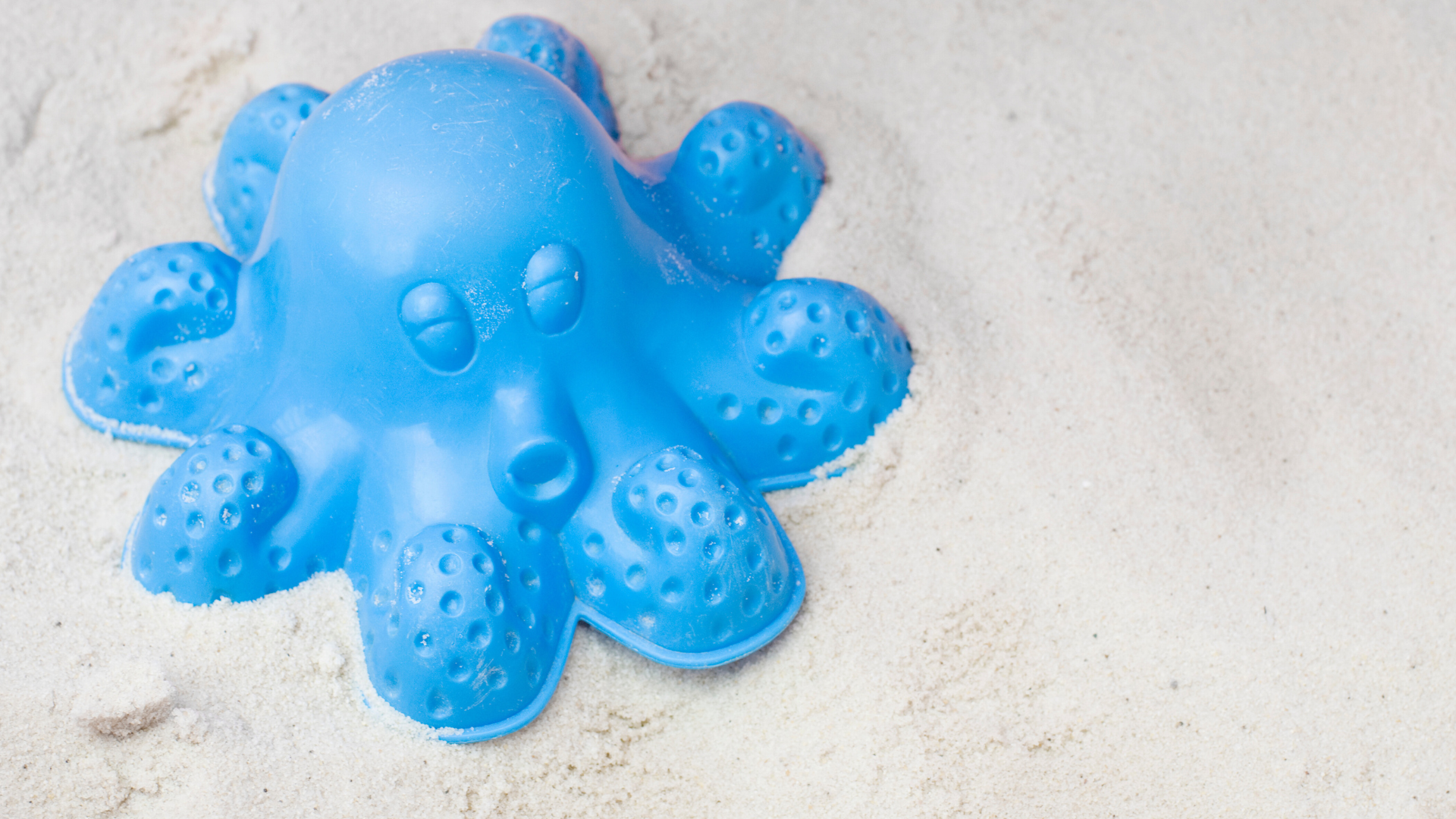 Wouldn't it be great if there was a platform where you could design, plan, schedule and post all of your marketing content in one place? Spoiler alert: there is!
Whether you're new to Canva or are a current user, there are thousands of reasons why Canva is the ultimate addition to every nonprofit marketer's toolbox. But, for the sake of brevity, I'm sharing seven. 😉
1. It's cost-effective
I'll cut to the chase: Canva is free for nonprofits. If your organization meets the eligibility requirements, you'll get access to Canva's premium features without charge, meaning more photos, templates, fonts, the ability to upload fonts, brand kits and more.
2. You don't have to be a designer (or creative)
Canva gives you the power to create stunning designs. Its drag-and-drop design tool is intuitive and user-friendly, and there are plenty of tutorial videos if you're looking for help or inspiration.
Create visual documents like annual reports or presentations; edit photos and record and edit videos for social media, YouTube or your website; market your choir with concert programs, flyers, social graphics, logos, websites, QR codes — the list goes on.
Pro tip: Late last year, Canva released its new image-generating text-to-image app, made possible by the wonders of artificial intelligence (AI). Have a visual in your head that you're not finding in the photo library? Just type it in Canva, and let robots do the rest.
3. You'll have endless inspiration
No ideas? No problem. Canva is a treasure trove of 400,000 beautifully designed templates, 75 million high-quality images and 3.5 million graphic elements. The variety and volume of options make it easy for nonprofits to create engaging marketing materials. Helpful educational resources are available in Canva's 'Design School,' which offers dozens of video tutorials to help you build confidence and skills.
Pro tip: The free 'Canva for Nonprofits' course walks you through how to apply for the nonprofit discount, plus it's packed with 20+ engaging video lessons about using Canva for your organization.
4. It helps you figure out what works best
Another helpful feature within the content planner is the ability to view 'insights' or the 'engagement' of your social posts. Canva's insights tool is handy because it lets you easily track how your posts are performing, showing the number of impressions, clicks, likes, comments and more. This info becomes more helpful as you gain confidence in social media management because you can optimize (improve) your content based on the data.
For example, if you notice your singers' selfie-style photos get three times more shares than links, you might decide to share them more often with a catchy call-to-action. Then, you'll be on your way to a supercharged social media strategy.
5. You can plan ahead (and stop stressing)
Canva's Content Planner gives you a customizable calendar where you can schedule social media posts to publish at a certain date and time automatically. One of the calendar's coolest features is that if you have regional and religious holidays enabled, it'll suggest templates for those holidays right there in the calendar. This makes it so much easier to plan and schedule holiday/observance day posts in advance, freeing up your creative juices for the campaigns that really move the needle for your organization.
One important thing to note is that your Instagram account needs to be a Business account (vs. a Creator or Personal account) before you can connect it with Canva.
Tip: There are pros and cons to a Business account vs. a Creator or Personal account. If you need help deciding whether to switch, Social Media Insider shares a solid overview of the differences on their blog.
6. It saves time, money and sanity
One of the best things about Canva is that it puts all your marketing stuff together in one place, so you don't have to use as many different tools. Separate scheduling platform? Buh-bye. Expensive design software? See ya.
Once you've created your stunning designs, Canva's built-in content calendar gives you the power to schedule and publish posts to social media; view post likes, shares, and comments (a.k.a performance insights), and easily share email newsletter designs with platforms like Constant Contact and MailChimp.
7. It's fun to use
A big part of what makes Canva such a great tool is that it's actually enjoyable to use. But before I explain what enjoyable is, let me explain what it is not (at least for me).
Something that can really stress me out and cause way more anxiety than necessary is simply getting started on a project. Blank page anxiety is natural, but sometimes it's crippling. With Canva, I never have to start with an empty page. I can start with a beautiful template that's ready to go, then put my spin on it by shifting things around, changing colors, fonts and photos. I can add a shadow here, place some texture there, animate the text to fade in or 'bounce' out — add music, sound effects or even animate something.
It's like a digital sandbox for adults: a designated space where it's OK to just experiment and play. Even if you think you're not creative, I guarantee you are; humans have an innate ability to build and innovate. When you've got endless inspiration, ready-to-go templates, user-friendly tools (and less stress), who knows what you might create?
Already using Canva?
I'd love to see some of your favorite designs or projects you're proud of.
Need help designing graphics for an upcoming campaign? I can help with that. Just comment below, and I'll reply as soon as I can.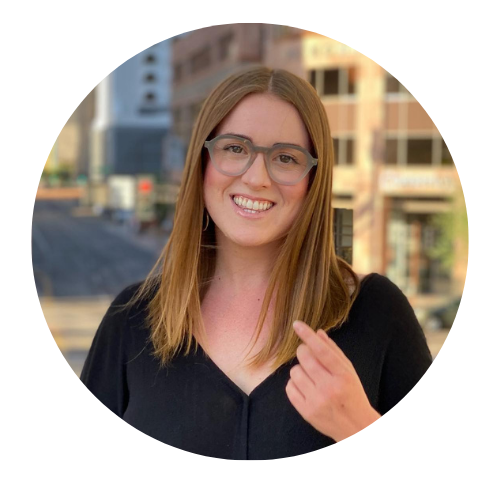 Lauren Potter is a digital marketing consultant specializing in storytelling through brand management, content strategy, and integrated campaigns. As a former vocal performance major, Lauren has had the opportunity to perform with several choral ensembles in Arizona. Her first experience working with nonprofit arts organizations was as an intern with the Grammy-winning Phoenix Chorale, where she then joined the staff and led the organization's patron services for nearly two years. To further her love of storytelling, Lauren ultimately graduated with a degree in journalism from ASU's Cronkite School, and has gone on to lead the social media and marketing efforts for organizations spanning the nonprofit, public, and private sectors including Helios: A Modern Renaissance, Artlink Phoenix, Downtown Phoenix Inc., and Self-Care Society to name a few. In her work as a consultant (www.laurenpotter.online), Lauren helps human-centered organizations engage audiences, galvanize communities and drive brand awareness through compelling content and solid strategy. When she's not serenading her two cats, Lauren can be found supporting the arts, eating tacos, and visiting family and friends in her homeland of Australia.