Thank you to everyone in our extended choral community who completed our end-of-January COVID Survey. We received 905 total responses, ensuring rich data and valuable results.
For the purpose of expediency, we did not ask for answers segmented by geography, choir type, choir size, etc. Our goal was to collect this data and share the results back to you as quickly as possible. Here are the results: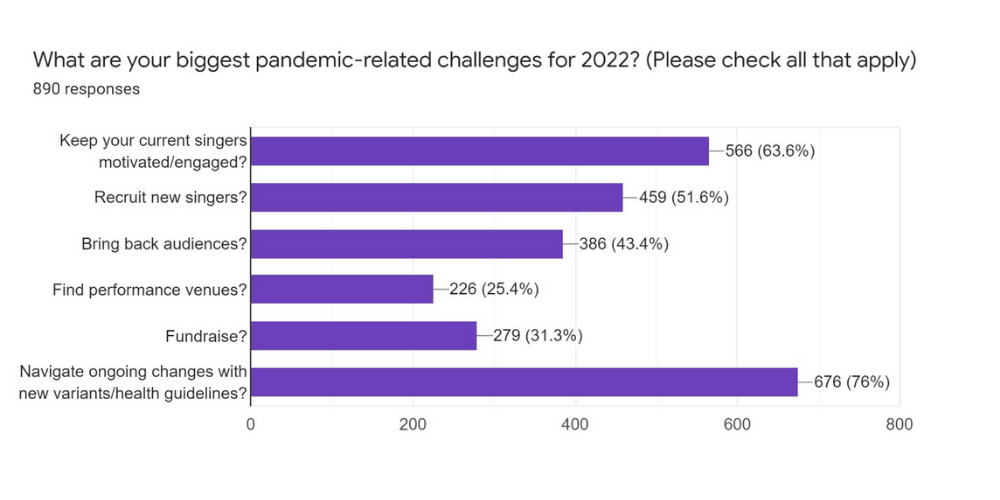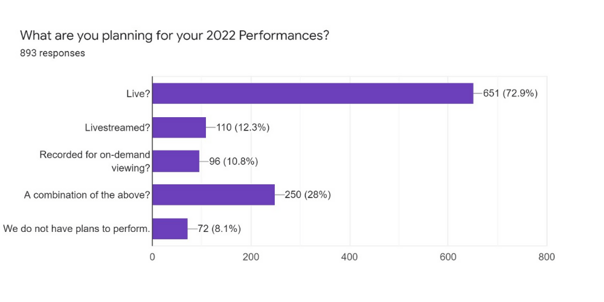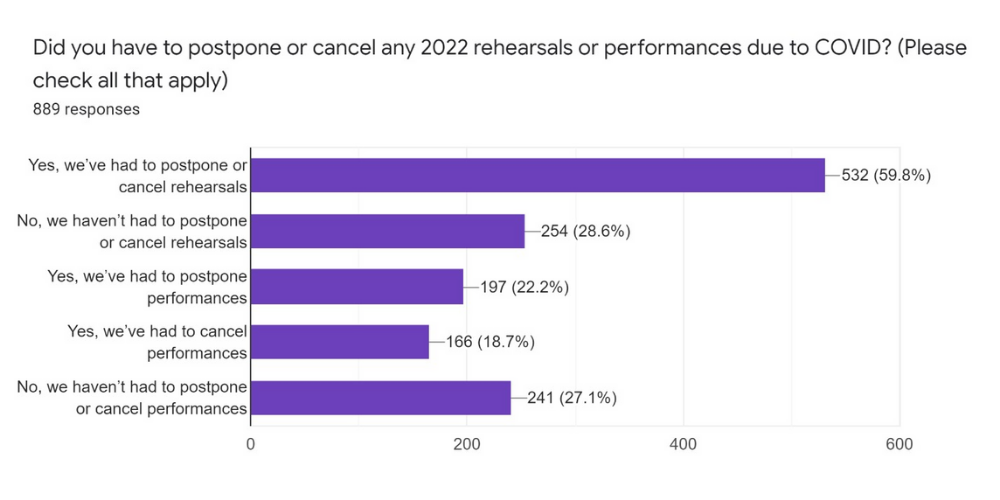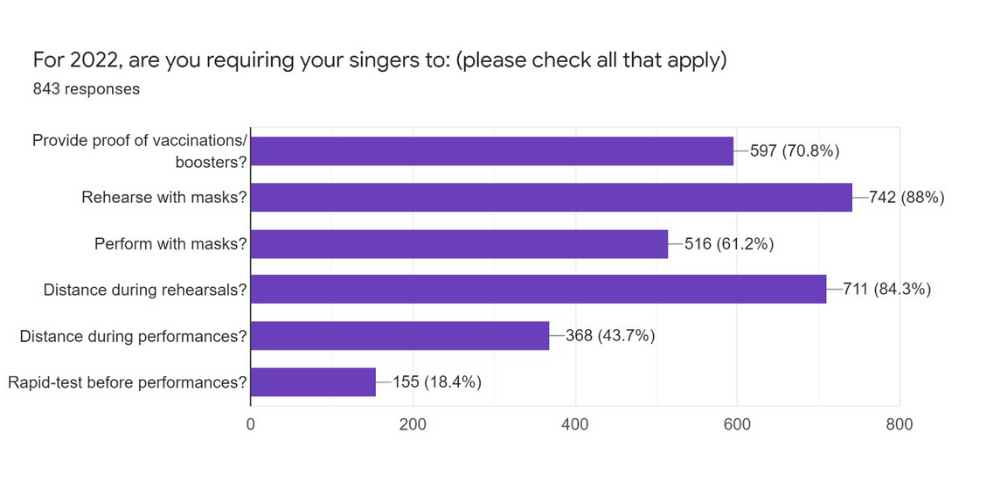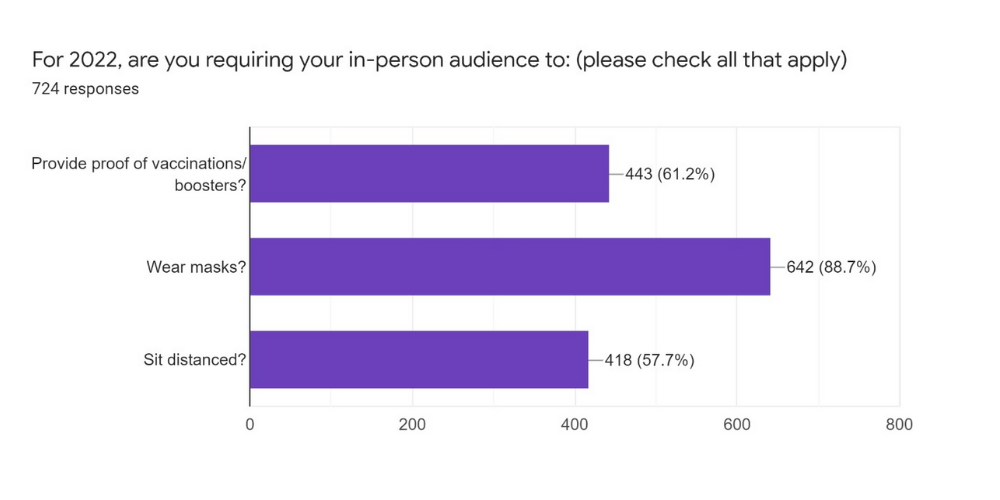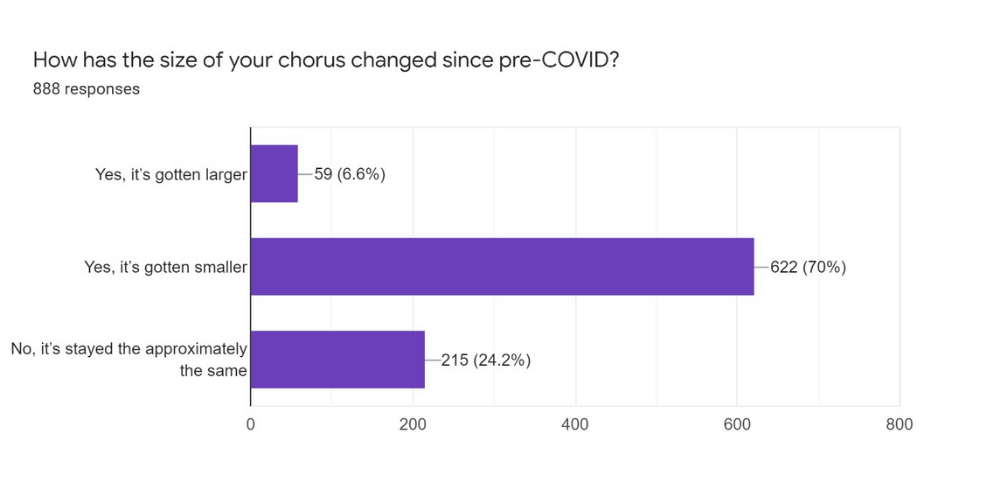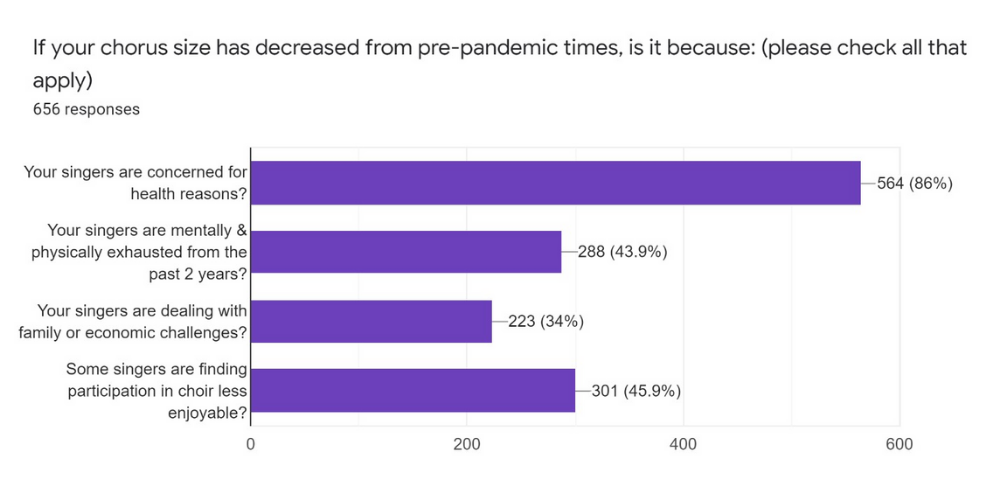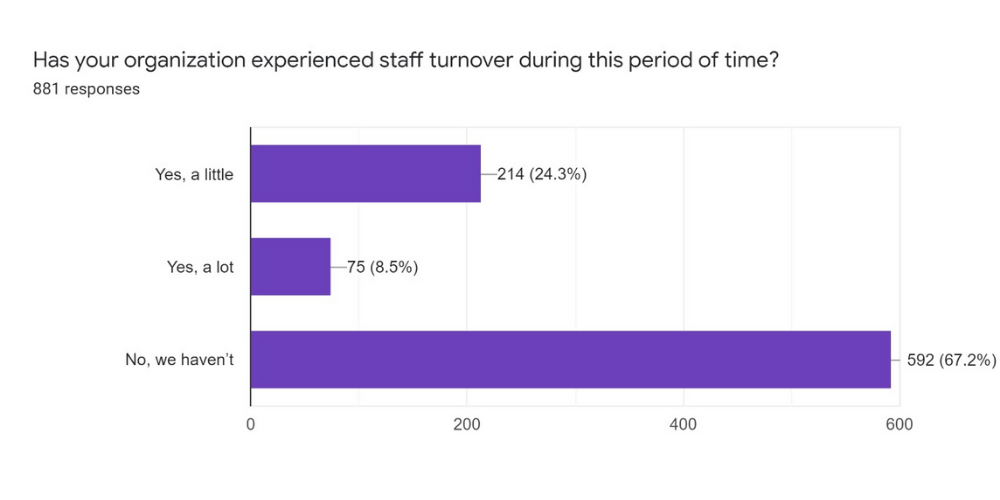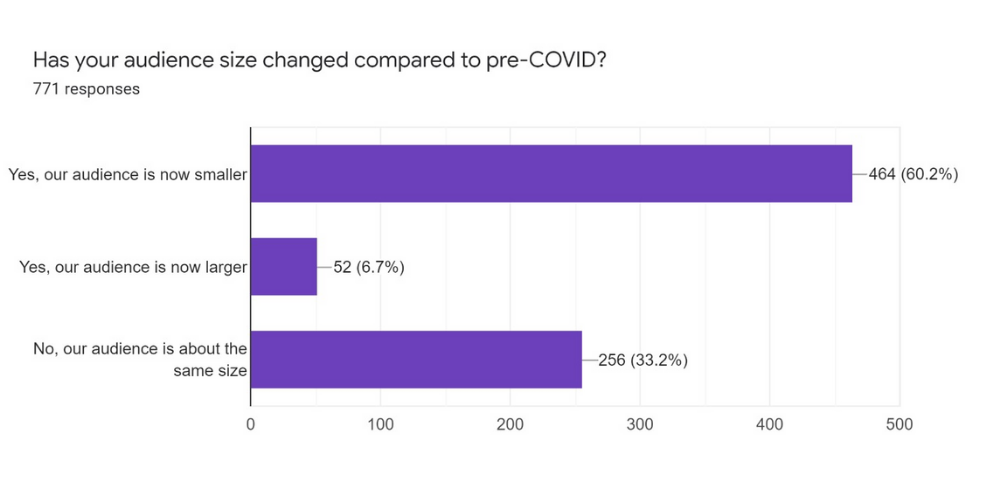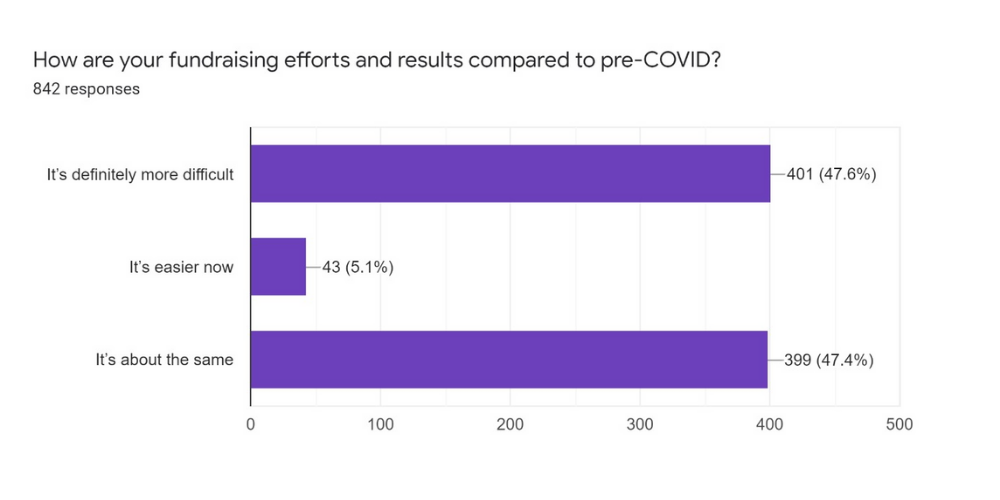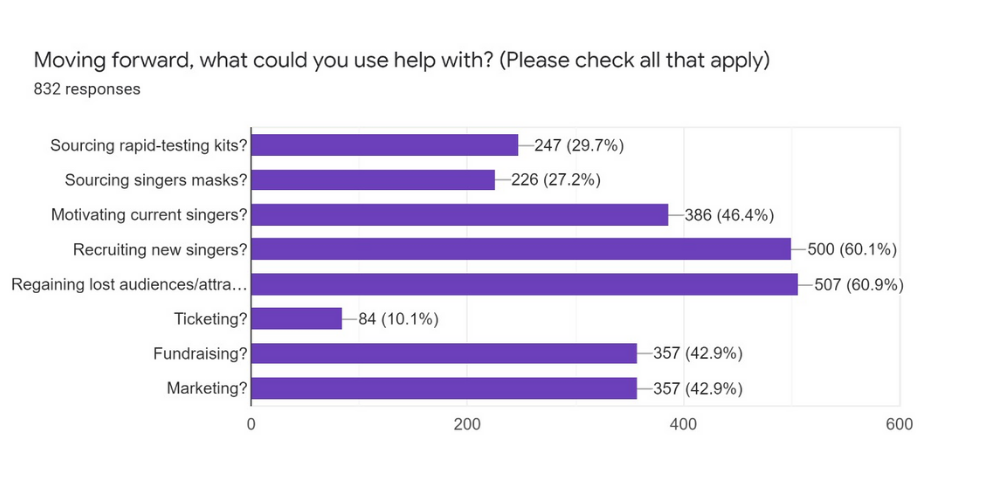 Thank you again to everyone who responded to this survey. We will be following up in the weeks ahead with advice and resources for choirs to tackle some of the biggest challenges identified. Please leave your thoughts and comments below!

Michael is the former Chief Marketing Officer of Chorus Connection, and volunteer marketing advisor to VOX Femina Los Angeles. He's passionate about helping choruses grow their audiences and supporters. Michael was CEO of Digital Planet and President and Managing Director of digital and direct marketing advertising agencies in New York and Los Angeles.