It's no surprise that fitness is beneficial to your overall health. But did you know that it's important for singers too?
The best singers recognize the importance of staying in shape. Take Beyonce, for example. Beyonce's father had her sing while running to increase her stamina and power - necessary qualities for any choralist.

If you're not a runner but still want to improve your vocal skills, there are many simple exercises you can do to help with breathing, posture, and strengthening. Check out the infographic below for a few ideas!

This blog was contributed by TakeLessons.com.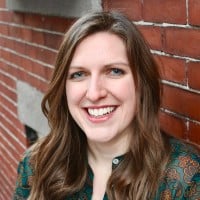 Tori Cook is the former Director of Sales & Marketing at Chorus Connection, an active board member of the Greater Boston Choral Consortium, and a soprano with the Tanglewood Festival Chorus. In a past life, she was the Music Director of the Harborlight Show Chorus and President of Chorus pro-Musica. When not making music, she daydreams about adopting a golden retriever puppy and scuba diving to exotic locations around the world.