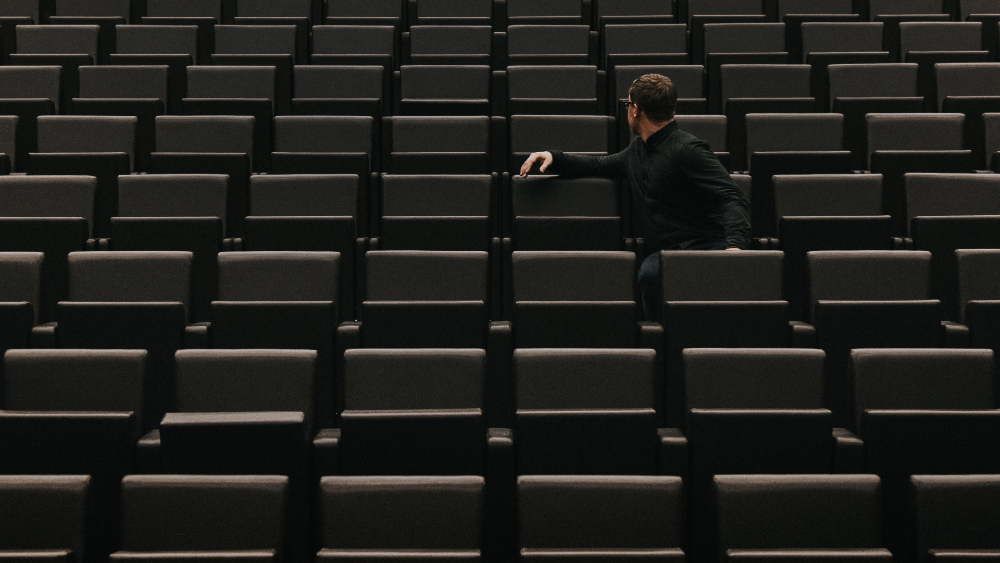 You've worked for months on a concert. Your singers have been practicing their music day and night. You've spent tons of money marketing the performance and countless hours trying to plan every last operational detail. Then something like COVID-19 forces you or your venue to cancel the performance.
It's easy in situations like this to rage and throw every object in sight.
But take a moment. Just a moment to breathe.
You have an opportunity here: to build trust with your audience and to show them that your organization is capable of handling crises.
So, once you've had a moment to gather yourself, what are some things you can do?
Disclaimer: The information provided on this website does not, and is not intended to, constitute legal advice; instead, all information, content, and materials available on this site are for general informational purposes only.
Set Your Primary Goals
Let's start with a few primary goals you might have throughout this process. As you work through exactly what to do, stay focused on:
Building trust with your singers and ticket buyers.
Doing everything you can, within reason, to save the event and to also keep your singers, staff, volunteers, and ticket buyers safe.
Minimizing financial loss — saving as much money as you can or redirecting funds towards a future performance.
Keeping spirits high.
Add any other goals you have to this list.
Check Your Contracts
Before you notify anyone about the cancellation, check your vendor contracts.
Consider the following:
What is listed in the cancellation policy or force majeure clause?
Which parties are responsible for eating any deposits or pre-paid expenses?
Will the chorus be responsible for paying any additional fees?
Are there any clauses that discuss event postponement? And does the contract stipulate whether funds can be applied towards a future date?
Using this information, put a plan in place before contacting your vendors.
Be clear about the reason you are cancelling and have a specific 'ask' in mind. Are you asking the vendor to refund any money? Are you asking them to push funds to a future performance date?
These preparations will help give you the upper-hand in your negotiations.
Notify the Board
The moment you are facing cancellation, as a result of your own decision or not, the first notification you should make is likely to your board. Let them know the scope of the situation and what you plan to do about it.
Because you'll need to move quickly, you'll likely want to give them a heads-up that you will be working with vendors to either reschedule the concert or cancel the bookings. Provide an opportunity for board members to give feedback but let them know that time is of the essence and you have to move forward with your plans as soon as possible.
Work With Vendors to Weigh Your Options
Next up, work with your vendors, guest musicians/presenters, and co-hosts to weigh your options for the concert.
Option 1: Change Venues (or Vendors)
In the event that your venue cancels your performance, changing venues may be a viable option. (Note: during COVID-19 outbreaks, this may not be your most feasible solution.)
Changing venues can be time-consuming so plan to have a least a couple of days to make arrangements. Also, leave plenty of time to notify your ticket buyers of any changes.
Look at your list of venues you have used in the past or others in your area. Contact them as soon as possible to get a few options on the table. If you find one that works in your budget, lock it in and be sure to communicate all necessary information to your patrons as discussed further below.
(Note: In some cases, you may have an important vendor cancel on you such as the guest musician. If possible, follow the same process to find another vendor before canceling the performance entirely.)
Option 2: Livestream the Performance
If changing the venue is not an option, another option is to livestream the performance.
If you're considering livestreaming, you'll want to first determine whether your livestream will be available to ticket buyers only or available to the general public. This will impact any decisions you make about refunds as well as help you determine which licensing you will require and any fees you have to pay.
With livestreaming, you need to be aware of a few legal things:
Venue permission
Royalty and copyright permission and fees
Licensing permission and fees
Union and hired guest permission and fees
Before you livestream, obtain permission from your venue.
Contact any copyright holders and obtain for permission. If you pay ASCAP or BMI fees, those fees likely already cover the rights to livestream. Contact them directly if you would like to learn more.
You'll also need to contact any union musicians or other hired guests to obtain their permission as well. Some of these parties may require you to pay additional fees for this right.
You may need to obtain additional licensing for your livestream. In many cases, your ASCAP or BMI fees will already cover that. Check with them directly to learn more. More general information about licensing can be found here.
After you've gotten permission from all parties, obtained any required licensing, as well as paid any required fees, you'll need to choose a tool to host your livestream.
To livestream a performance, try tools like Facebook Live, YouTube Live, or Periscope.
Don't forget to notify your patrons and the general public and continue to market your new livestream performance.
Option 3: Postpone the Concert
Rescheduling or postponing the concert is another feasible option to consider. This allows your singers a chance to perform the music they've worked on, your audience members a chance to hear the repertoire, and enables you to get some return on your marketing spend.
When possible, it's a good idea to have a backup date in place if you think your concert will likely be canceled (even if it has not been canceled yet!). This way, when the concert gets canceled, you'll be ready to go with a new date.
If you don't have one already, check with your venue, vendors, and guest musicians to see if there is another future date that could work for the performance. You may even need to consider different venues or vendors.
If you can find a suitable date for all parties, lock it in (getting board approval as needed). See if the parties can move any deposits or monies pre-paid for the concert and apply those funds to the new concert.
Check to see if your box office will allow you to transfer ticket sales to the new date. If this is possible, when you inform your ticket buyers about the cancellation, you can offer to automatically transfer their ticket to the new date or to process a refund if they cannot make the date.
If you can't quickly find a suitable date for all parties, you'll need to make the call to either notify your ticket buyers of an event cancellation or a postponement with a TBD date. It's up to you when you want to make this call, but I would recommend notifying ticket buyers relatively soon after the decision to cancel or reschedule has been made. You may need to move even more quickly if your concert is that week. Once word is out, it will travel fast!
Option 4: Cancel All Bookings
If no other alternative date or venues are viable, you may, unfortunately, need to fully cancel the performance. In this case, notify all vendors to cancel their bookings and remind them of the cancellation policies laid out in your contracts. Work to obtain refunds on deposits, when appropriate. Unfortunately, it is possible that some parties, including your organization, may lose funding.
Ask all vendors to refrain from contacting the public until you have finalized the cancellation messaging to the public. In some cases, you may even be working with them to draft the messaging. Once you've finalized the messaging, send this to them so they can make a formal announcement to the public on their end.
Draft Your Messaging
As I mentioned, once word is out that a concert is being canceled or rescheduled, word will travel fast. So, you'll want to have all of your ducks in a row before notifying any parties.
A few things to determine before you notify anyone:
Are you changing vendors, rescheduling the concert or canceling altogether? Are there any additional details that have changed, such as the venue or time?
If canceling or rescheduling, what is your ticket refund policy and how will you manage processing refunds?
If rescheduling, do you have enough details about the postponement to allow ticket buyers to hold onto their tickets? Will you automatically transfer ticket sales to the other date or will you give your patrons the option to transfer? Will you give them the option to request a refund? Will you be forced to refund all money and then have to ask your ticket buyers to re-purchase a ticket for the next performance?
For those requesting refunds, do you plan to offer alternative options to support the organization - such as requesting a donation in lieu of the ticket refund?
Work with your marketing team or publicist to draft up appropriate messaging or a press release for all relevant parties.
Notify Your Singers
Let your singers know as soon as your messaging is ready.
If you are changing venues, ensure that your singers have the appropriate transportation required to get to the new venue.
If you are livestreaming, let your singers know any relevant details about the stream and obtain any required permissions from them allowing you to feature them in a livestream (particularly important for children's choirs).
If you are rescheduling the performance, find out which singers can perform on the new concert date. Ensure that you have a balanced roster before notifying the public of the change.
If you are canceling the performance, let your singers know about the cancellation and when you will notify ticket buyers and the general public. Ask them to keep the information private until a formal announcement has been made. Once the announcement has been made, they can then share that information publicly.
Notify Your Ticket Buyers
Send an email to your ticket buyers about the changes being made to the performance.
If you are changing the venue, let your ticket buyers know the change in venue and how the ticket transfers will work.
If you are livestreaming the performance, include a link and any other access information they would need to view the livestream.
If you are rescheduling the performance, include information about the new concert date and how ticket transfers and/or refunds will work. If you're giving your ticket buyers the option to request a refund or transfer their ticket, you may wish to include a link to a survey which will help make sure every ticket buyer has been notified and keep you organized.
If you do decide to refund ticket purchases, either as a result of cancellation or postponement, include information about that process for your ticket buyers. Include your standard refund policy, any changes you've made to it, how refunds should be requested (if applicable), how the funds will be returned, and when they can expect to see the refund. Include your contact information for additional questions.
When possible, try to include ways that your ticket buyers can stay engaged with you and support your organization during this time. In the event of a concert cancellation due to emergencies (such as COVID-19), perhaps ask your ticket buyers to consider converting their ticket sale into a donation to the organization to help cover your operational losses. You may also want to request that they follow you on social media or subscribe to emails for updates on future performances.
Notify the Public
The most invested parties have now been informed. Now, it's time to notify the general public.
Use your marketing channels to get the word out. Also, remember to keep the messaging consistent across all channels to avoid confusion. Here are some marketing channels to update with the new information:
Website and landing pages
Social media (organic and ads)
Email marketing
Digital ads
Event calendars
Ticket sales or venue box office pages
Other more specific channels that you used to promote the performance
Look ahead to any pre-planned and upcoming marketing, promotions, or advertisements for the concert. Ensure that the messaging on those are updated accordingly.
Negotiate Paid Marketing for Future Performances
When you cancel a performance, one type of funding that you won't get back is any money you've already spent marketing the performance.
If your concert has been canceled due to anything listed in the force majeure clause, 'acts of God' or otherwise, you can use this to your advantage in marketing negotiations.
Check in with any companies in which you have purchased advertising space for the now canceled performance. Make a plea to them to provide discounted or free advertising for your next performance(s). Some of them may just be willing to cut you a break! It's worth a shot anyway.
In the event many arts organizations in your community have had to cancel their events due to an emergency (as such is the case with COVID-19), maybe you can even spearhead an initiative to alert the media and ask them to help your entire arts community get back on their feet. You could be a hero here.
Thank Everyone & Stay Connected
Throughout this entire process, it's important to keep spirits high and maintain the great relationships you've built along the way. You can do this by staying connected regularly and showing your appreciation.
Remember to thank everyone for their time and great contributions towards the concert. Performances take a lot of work to plan and many people have put blood, sweat, and, by now, probably a lot of tears to make your concert happen. Pat yourself on the back and thank all those that contributed during the planning process.
Maintain regular communications with your patrons about what is happening regarding future performances or programs. Always include ways that people can stay engaged with and support the organization.
Find other opportunities to come together as a community. As a result of COVID-19 people are staying at home. Consider whether you can host virtual rehearsals or virtual community sings. Can you host an appreciation pizza party after all is said and done? Can you plan a large-scale mass singing event to bring the community together when all is well? Get creative and stay connected with your singers, patrons, and other local arts organizations.
A Final Message From Our Team
From all of us at Chorus Connection, we would like to take this opportunity to express our condolences to all choral organizations that have been negatively impacted by COVID-19.
We stand with you during the time of need. Please let us know in the comments if your chorus has been impacted by COVID-19. You may also join us in the Chorus Management Network on Facebook where we are actively discussing how our choruses can support each other during this time.
Let's all come together as a community to help each other solve problems, stay connected, and support each other in whatever ways we can.
You are strong. You are resilient. You can get through this. We believe in you!
IMPORTANT UPDATE:
Chorus America and Chorus Connection are working to collect data from choruses impacted by COVID-19. If your chorus has been impacted by COVID-19, please complete this form.
We will use this data to keep choral leaders informed of what is going on in their local communities, help us create useful resources for all choral organizations, and eventually analyze the data to understand the global impact of COVID-19 on the choral arts.
Thank you for your time!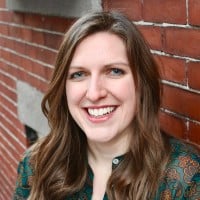 Tori Cook is the former Director of Sales & Marketing at Chorus Connection, an active board member of the Greater Boston Choral Consortium, and a soprano with the Tanglewood Festival Chorus. In a past life, she was the Music Director of the Harborlight Show Chorus and President of Chorus pro-Musica. When not making music, she daydreams about adopting a golden retriever puppy and scuba diving to exotic locations around the world.